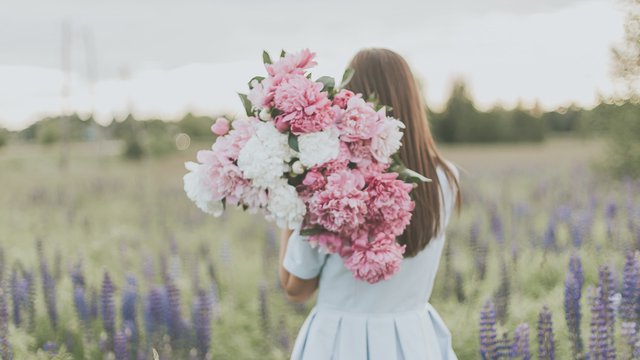 — Audio Player —
Unpacking Saving Grace
Dannah Gresh: Have you ever found yourself asking God why? Well, Bible teacher Leslie Bennett shares a quote from Chuck Swindoll.
Leslie Bennett: "Don't try to unscrew the inscrutable." I tell myself that so often, "Leslie, don't try to figure this out! The secret things belong to the Lord, and you can't understand it. Just trust Him with it."
Dannah: The mysterious ways of God's saving grace, on Revive Our Hearts Weekend. 
Welcome to Revive Our Hearts Weekend, I'm Dannah Gresh. It's summertime, and pools and lakes are full of human fish. In fact, my two-year-old granddaughters just went to their first pool party, and I think they're hooked! What is it with kids and water?
A day at the pool might be relaxing for some, but not so for moms. Moms watch their children like hawks, ready to swoop in and pull a child up from going under. My friend, Laura Booz, has a mother who has the perfect hook arm just for that.
Laura is the host of Expect Something Beautiful, a podcast that's a part of the Revive Our Heart podcast family. So I gotta tell you this great little story about Laura Booz. When she was eight, she wanted to be a part of the local swim team with all that was in her. After two swimming lessons, she thought she was ready. Well, I'll let Laura tell it . . . she does it so much better than me. Here's Laura.
Laura Booz: So there I was trying to impress the swim coach, but instead of showing off my abilities, I was sinking. My arms were flailing; my legs were kicking. I was choking on water and desperately grasping for the wall, but I was sinking to the bottom of the pool. 
In an instant my mom reached down, plunged her arm down into the water and pulled me up. I clung to the edge of the pool, sputtering and coughing and gasping for breaths. As it turned out, the coach didn't want me. I guess even a losing team has its standards.
But I begged shamelessly, "Please, please take me, I can swim." And then I suddenly remembered that she had just watched me sink. So I changed my tune altogether, "I'll learn to swim. Please take me. I'll do anything to be on the swim team." 
That's when my mom spoke up and said, "I'll help. I'll come every day and work with her along the wall. Will you give her a chance?" The coach considered our proposal, and then she turned to my mom and said, "Alright, she can be on the team if you take full responsibility for her and teach her to swim." 
Morning after morning, I woke up, pulled on my striped bathing suit and pushed my goggles into place. Morning after morning, my mom woke up. She walked alongside on the deck and patiently helped me inch my way from the wall to the first ladder. And then from the wall to the second ladder. She taught me and encouraged me and helped me, until one day I swam the entire length of the pool.
By the middle of the season, my mom had eased me into the regular practice, and she stepped away from the deck. We trained hard that season. I spent so many hours in the pool, my hair turned to straw. In time, my striped bathing suit became stretchy and pale. I had gotten stronger and faster. And at every swim meet, my mom sat in the bleachers and cheered for me with all her heart. 
At the end of the summer, the team celebrated with an awards banquet. We had a spaghetti dinner, and afterwards the coach handed out awards for the swimmer in each age group and M.V.P. Then she held up a trophy and said something like, "This award goes to a little swimmer who didn't even know how to swim on the first day of practice." Then my coach called my name. 
In a daze I walked forward, and she handed me a trophy with an Olympic torch fastened to a cherry wood base. It was engraved with my name and the words, "most improved." 
As an eight-year-old, I wasn't quite sure what most improved meant, until we were driving home from the banquet. I remember I was sitting in the backseat holding my trophy in my lap, just staring out the window into the night sky, and wondering what I had done to deserve it. 
And my mom in the front seat turned around and said, "In my opinion, that's the best kind of trophy anyone could get. Most improved means that you worked hard and came a long way this summer." You know, the truth is, I received that trophy because my mom was willing to help me. 
She could have used that time to sleep in, work on her own goals, or make a name for herself. But instead, she walked by my side, coached me, cheered me on. And now she was rejoicing in my accomplishment, even though her name wasn't on the trophy.
That "most improved" trophy is tucked in a savings box along with my sweetest childhood memories. It reminds me that there was a day in my life when I overestimated my abilities and sunk. When I was totally unable to save myself, there was a day when someone saved me from sinking. It reminds me that there was a day when someone stood up on my behalf. And there was a time when someone walked by my side, and a time when someone selflessly invested her time and energy for my sake. 
You know, we're all in the middle of a rescue story. In fact, the day I was sinking reminds me of a far more serious and far more glorious rescue story. It reminds me that I was drowning in sin, until God pulled me out with His strong arm. 
I know it's not popular to talk about sin, but to me it's the only way to make sense of the darkness that swirls around us. We see sin's affect in our headlines and social media, of course, but also and most poignantly in the sorrow and suffering that affects our loved ones. And for me it's the pride, selfishness, despair, and ignorance that I find in my own heart. There is no denying that something is profoundly wrong. Things are not what they are meant to be. 
Dannah: You know what she's talking about, right? You see the effects of sin, too, don't you? But it's not just out there, it's also in here, in my heart, in yours.
I love Laura's story. It's a cute childhood memory that leads to a reality that's so much bigger. The innocent child that thought she could swim after two lessons, realized quickly that she was in over her head. She needed a rescuer. 
It reminds me of the number of stories in the Bible where people were in need of a rescuer. 
Noah and the ark—he needed a rescuer. 
Jacob—he needed a rescuer.
David up against Goliath—rescuer. 
Samson—rescuer 
Daniel—rescuer
And Jesus was that rescuer. He was the answer to all those cries—even the ones that came before He walked this earth. God the Father sent Him to save us, to be our rescuer. He came to this earth as a small, helpless baby. But He grew, and He gave Himself up and shed His own blood as an atoning sacrifice for all our sins. Now today, He's with God the Father, but He promised He'd be back! Here's Nancy DeMoss Wolgemuth to let us know what we can expect on that day when Jesus comes back.
Nancy DeMoss Wolgemuth: He will come in great majesty and power and strength to take vengeance on all who have rebelled against His holy Father—those who have set themselves against Him and who have refused His salvation; those who refused the shedding of His blood on their behalf. Now their blood will be shed. They will not survive the wrath of the Lamb.
The wrath, the anger, of the Lamb is just. It is righteous. He has offered salvation, and He has been spurned and rebelled against time after time after time. And so there's comes the day (we don't talk about this a lot in our Christian circles; I think we need to talk about it more. We don't need to talk about the grace and the mercy of Christ less, but we need to talk more about the wrath and the judgment of God, that makes His mercy and His grace so precious) when there is the ultimate, utter destruction of all the enemies of God—those who oppose God, those who oppose His people.
He judges even nations for their rebellion against Him, and for their treatment of His people. And in so doing, in that day of vengeance, He ushers in the year of redemption, where he brings relief and salvation to His own people.
So there's a two-fold message in this paragraph (that you probably haven't heard a sermon on anytime recently). There's a message to sinners, and there's a message to saints. To sinners who have not come to that cleansing flood of the blood of Jesus, the message is, "Repent and believe the gospel. Surrender to King Jesus, this mighty conquering warrior while there is still time, while there is still opportunity, because the day of grace will pass, and you will experience the day of vengeance, the day of the wrath of the Lamb, where you will be thrown into that great winepress, and He will trample the winepress of the fury of the wrath of God the Almighty. That's a serious thing to face, and you don't have to face it. Repent and believe the gospel!"
And then, what's the message for saints? Let me suggest two things: first of all, rejoice in His mercy and His grace that has saved you and has spared you from the wrath to come! This is no small thing. To be a saved child of God is not something to take for granted. It's amazing!
Were it not for His mercy drawing our hearts, we would be among His enemies who are going to be thrown into those winepresses and destroyed by the wrath of God. And we escaped the wrath of God—not because we were any better, any more holy, any more spiritual, any more good, any more wise than anyone else. We deserved the wrath of God, just like any other sinner in this world who has ever lived.
But God, who is rich in mercy said, "I will save you!" and He gave us repentance, and He gave us faith. He put those things in our hearts. We ought to rejoice in that and not take it for granted.
And then, secondly, while there's time, we need to proclaim the gospel to His enemies—call them to repent, to believe, to flee from the wrath of God. As you read the descriptions in Scripture, of eternal torment, they are chilling! They are real; they are true.
It's not too late to escape the wrath of God, but one day it will be. So while there's time, we call the people and we say, "Repent! Believe the gospel of Christ and be saved!"
"The Battle Hymn of the Republic" is a popular American patriotic anthem. It was written in 1861 during our Civil War by a woman named Julia Howe after she visited a Union Army camp. This anthem has been sung at funerals of statesmen and presidents over the years.
As you look at the words, it really speaks of the ultimate judgment of the wicked at the end of time. Let me read just two of the stanzas:
Mine eyes have seen the glory of the coming of the Lord ["who is this who comes from Edom? His garments red . . ."];
He is trampling out the vintage [original lyrics: "He is trampling out the winepress"] where the grapes of wrath are stored;
He hath loosed the fateful lightning of His terrible swift sword; 
His truth is marching on.

He has sounded forth the trumpet that shall never call retreat;
He is sifting out the hearts of men before His Judgment Seat.
Oh! Be swift, my soul, to answer Him, be jubilant, my feet!
Our God [our Savior, our Christ!] is marching on.
So the Scripture says, in Jeremiah 25:30–31:
The Lord will roar from on high, and from his holy habitation utter his voice; he will roar mightily against his fold, and shout, like those who tread grapes against all the inhabitants of the earth. The clamor will resound to the ends of the earth, for the Lord has an indictment against the nations; he is entering into judgment with all flesh, and the wicked he will put to the sword, declares the Lord.
Then we come to the New Covenant and we see that terrible day of vengeance set alongside this amazing year of redemption, in 2 Thessalonians 1:6–10:
God considers it just to repay with affliction those who afflict you, and to grant relief [salvation] to you who are afflicted . . . when the Lord Jesus is revealed from heaven with his mighty angels in flaming fire, inflicting vengeance on those who do not know God and on those who do not obey the gospel of our Lord Jesus.
They will suffer the punishment of eternal destruction, away from the presence of the Lord and from the glory of his might, when he comes on that day to be glorified in his saints, and to be marveled at among all who have believed.
Yes, there is a day of vengeance, but now is the day to flee from the wrath of God, to repent, to believe, and to be ready for that day—that year—of great redemption.
Dannah: Oh, friend, I really don't like saying it, honestly, but there is a day of vengeance coming. Are you ready?
Nancy quoted that famous hymn, "Mine Eyes Have Seen the Coming of the Glory of the Lord." I have confidence that I will live that out and my eyes will see God's glory one day. Either when Jesus returns while I am still on this earth, or if I don't last that long, as a citizen of heaven. I'm ready! Are you ready? Because I want you there with me when we celebrate all being together in heaven. 
How can you know if you're ready? Well, Romans 10:9–10 reads:
If you confess with your mouth that Jesus is Lord and believe in your heart that God raised him from the dead, you will be saved. For with the heart one believes and is justified, and with the mouth one confesses and is saved.
It really is a heart issue. Do you beleive that Jesus died to save you, a sinner? And that He rose again in victory over death? If you do, then say it. Declare it. Confess it to the world. 
But maybe start with one person—another believer who is further along and can help you understand it all. Why not text the person you're thinking of now? You know whay? They will be thrilled to hear from you, and honored to help you come to Jesus!
Speaking of coming to Him, let's get back to His coming for us!
In the last book of the Bible, in Revelation, we read how Jesus will come for His people. And we read about the Marriage Supper of the Lamb—one of my favorite prophecies yet to unfold! On that day we will see all the people of God. It'll be a bigger family reunion than you can imagine. Redemption Day for all God's people.
Let's talk about that: redemption!
Erin Davis is an author and Bible teacher and also hosts the Revive Our Hearts podcast Women of the Bible. In a recent episode about the life of Rahab—you remember Rahab, right? She was the woman who protected the Israelite spies when they were in Jericho. Well, Erin sat down with a couple of her friends, Leslie Bennett and Lisa Whittle, to talk about the wonder of God's saving grace as seen in Rahab's life.
Erin Davis: I don't know that I'm surprised anymore by who He can redeem. I think that comes with walking with the Lord for a long time. We become increasingly aware of all He saved us from and redeemed us from. I'm not over it.
I think of a man who got baptized in our church recently. I'm, like, "Really? That guy?" I live in a small town. I and everybody in that sanctuary knew that this was only a work of God, that this man would choose Christ and choose baptism.
I don't know that it surprises me as much anymore, but it still lays me flat.
Leslie Bennett: That's the most powerful story. What you're saying right now is that there are not levels to who comes to know Christ. We may think, Oh, their story is not as powerful . . . Look, any time you get saved, you go from death to life.
Lisa Whittle: It's a miracle!
Leslie: Right! But I do think God does something special when you're able to go, "That guy?"
Erin: Right! "That girl?"
Lisa: Anyone can be saved! ANYONE! No one is too far, beyond God's redeeming touch.
Erin: But salvation is mysterious because it's not just for certain people. That would be a nice box, I guess, if we had that and wanted to be in a box. But it's not just for certain backgrounds. We have backgrounds in this circle. Women listening have different backgrounds.
It's not for a certain time period. Here we're looking at Rahab from a long, long, long, long time ago. It's for her. Why do some believe and some don't? Why was Rahab the only woman in Jericho that made this profession of faith and the rest of the Canaanites were not? I don't know. It's mysterious. It's not a formula.
God's work in our lives and in our hearts and in our churches to draw us to Him in faith is mysterious.
Leslie: I love what Chuck Swindoll said: "Don't try to unscrew the inscrutable." I tell myself that so often, "Leslie, don't try to figure this out! The secret things belong to the Lord, and you can't understand it. Just trust Him with it."
Erin: I love that!
I asked one of you to find John 3:8 for us, and I can't remember who I asked.
Leslie: That was me.
Erin: Leslie, you're our Bible reader this session. I so appreciate it.
Leslie: I love it.
Erin: Can you read us John 3:8?
Leslie: "The wind blows where it wishes, and you hear its sound, but you do not know where it comes from or where it goes. So it is with everyone who is born of the Spirit."
Erin: Okay. It's very mysterious.
Leslie: You can't predict the wind! You can't send it anywhere you want it to go.
Erin: You can't predict it. It's not a formula—this plus this equals this. It's mysterious.
But here's what we do know. Lisa, do you have Romans 10:9 for us?
Lisa: I do, and I love it.
"If you confess with your mouth that Jesus is Lord and believe in your heart that God raised him from the dead, you will be saved." There you go!
Leslie: How simple is that?
Erin: There it is! There are parts that are mysterious, but there are parts that are so simple.
Now, Rahab didn't give us the Romans Road. She didn't walk us through the story of Jesus.
Leslie: Didn't have a tract in her hand.
Erin: She didn't have a tract in her hand, but she said, "You're the God of heaven and earth." And she was saved. Rahab responded to the stories of God in faith, and the rest of the city didn't. It's a mystery.
Why and how God woos us to Himself. It's a mystery.
Why God redeems broken sinners, as broken as me and as broken as you—it's a mystery.
Dannah: It's a mystery. I'm always struck by how God works. It's never in my time or in my way. It's in His time and way, and it's perfect.
I love how Isaiah reminds us of this in chapter 55, verses 8–9. "'For my thoughts are not your thoughts, neither are your ways my ways,' declares the Lord. 'As the heavens are higher than the earth, so are my ways higher than your ways and my thoughts than your thoughts.'" God does some things we may never understand.
I enjoy listening to Erin and the team with Women of the Bible. Women of the Bible is part of our podcast network here at Revive Our Hearts. To hear more on the life of Rahab from Erin Davis and friends, go to our website and search for Women of the Bible. Also, check out the other studies of Elizabeth, Ruth, and Esther at ReviveOurHearts.com. And in just a few weeks, we'll be releasing Deborah!
God is so kind, so kind, isn't He? He sent His Son to save us from our sins. He made a way for you and me to spend eternity with Him. I am beyond grateful that He rescued us. 
If today is your first day to be respond to God in faith, like Rahab did, will you do me a favor? Will you please send me a note? I want to rejoice with you and I want to pray for you. Just go to our website, ReviveOurHearts.com, and you'll find a place to leave your comment. 
You know, ReviveOurHearts is a listener supported ministry. We rely on friends like you who help us reach more and more women all over the world with the good news of God's rescue plan plan. We ask that you stand with us and help us continue to minister in your community and all around the world.
This month when you give a gift of any amount, we'll send you the booklet A Deeper Kind of Kindness by Nancy DeMoss Wolgemuth.
Visit ReviveOurHearts.com, or call us at 1–800–569–5959, and make sure to ask for A Deeper Kind of Kindness. 
Next week, Susan Hunt and Nancy will talk about the intriguing way God works when older women mentor the younger women. We'll take a fresh look at Titus 2 on Revive Our Hearts Weekend.
Thanks for listening today. I want to thank our team who works so well together.
To Phil Krause—the fearless leader 
Dylan Weibel—who fearlessly gets my microphone and all the technical gear just right
Rebekah Krause—she, fearlessly edits and creates works of art
Justin Converse—fearlessly makes each episode seamless
Michelle Hill—who fearlessly considers the topics we talk about each week
And for Revive Our Hearts Weekend, I'm Dannah Gresh—your fearless friend.
Revive Our Hearts Weekend is an outreach of Life Action Ministries.
*Offers available only during the broadcast of the podcast season.
Support the Revive Our Hearts Weekend Podcast
Darkness. Fear. Uncertainty. Women around the world wake up hopeless every day. What if you could play a part in bringing them freedom, fullness, and fruitfulness instead? Your gift ensures that we can continue to spread the message that Christ is King and that the way to know Him is through His Word. Spread gospel hope! Donate now.
Donate Now