About Robert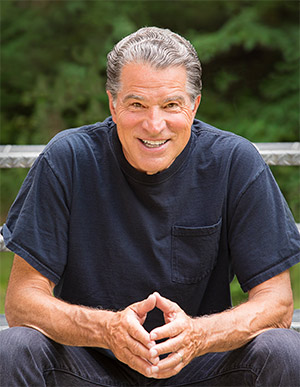 Find a comfortable chair. Actually, two of them. Pour a cup of dark coffee. Actually, two of them . . . one for Robert and one for you. No one's in a hurry.
This is the kind of thing he loves and it's Robert's hope that this site will provide that perfect setting for a conversation. The expectation will be for lots of good chatter, laughter, and plenty of helpful stuff, too.
Robert Wolgemuth's career has included successful seasons in business and ministry. He's experienced plenty of challenges and, by God's grace, a few victories along the way. After almost forty-five years of marriage and a thirty-month battle with ovarian cancer, Robert's late wife, Bobbie, stepped into heaven in 2014. Robert and Bobbie were blessed with two daughters, now married with five children. Robert also has two great grandchildren, Ezra and Ruby.
Following Bobbie's death in 2014, Robert married Nancy Leigh DeMoss, founder and lead Bible teacher of Revive Our Hearts. Robert is Nancy's friend and confidant, her prayer partner and enthusiastic cheerleader.
Robert is the best-selling author of more than twenty books including Lies Men Believe, Gun Lap, Finish Line, and the notes to The Men's Daily Bible (2024). Robert and Nancy co-authored You Can Trust God to Write Your Story. His books have sold more than two million copies and five have received Silver Medallion Awards from the Evangelical Christian Publishers Association (ECPA).
Robert and Nancy live in southwest Michigan where from their back porch they are blessed to enjoy a front-row seat to God's breathtaking handiwork.