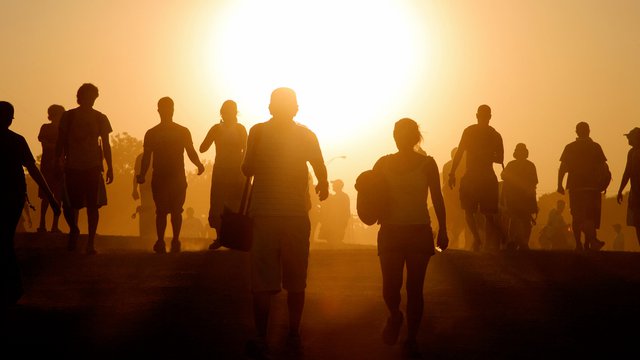 Episode 2: When a Nation Experiences an Eclipse
Laura Booz: Erin, this whole season is about eclipses, right? In the first episode I said I remember an eclipse from 2017. From my vantage point in Pennsylvania, this eclipse was built up for weeks and weeks.
Every headline, every new source was talking about how to see it, where to see it, why to see it. We were so excited! I mean, we just stopped everything. We were out on that lawn for hours ahead of time. We made snacks that looked like the sun, snacks that looked like the moon; it was a really big deal!
But from where we stood in our front yard in Pennsylvania, nothing really seemed to happen. It was completely underwhelming! There we were—the sun was just as bright as anything—and we're looking through these little ocular devices. And we're like, "Uh, well, we think we see a little speck of darkness."
And …
*Offers available only during the broadcast of the podcast season.
For a donation of any amount