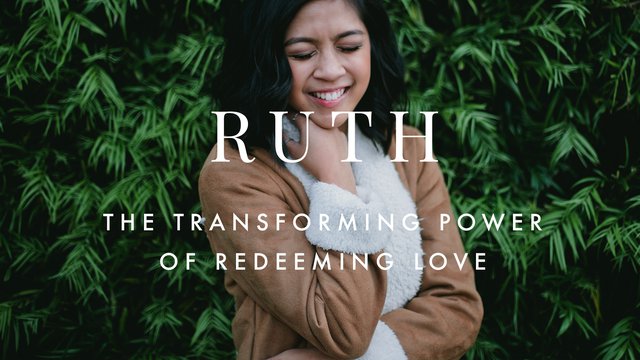 — Audio Player —
A Redeemer
Dannah Gresh: Did you know the Bible is full of great love stories? The book of Ruth displays love in a lot of ways. Here's Nancy DeMoss Wolgemuth.
Nancy DeMoss Wolgemuth: The most important love of all in this story is the incredible love of God for His people, and we see that love lived out in the desperate and difficult circumstances of life.
Dannah: This is Revive Our Hearts with Nancy DeMoss Wolgemuth, author of Adorned: Living Out the Beauty of the Gospel Together, for Monday, January 18, 2021. I'm Dannah Gresh.
When you think of a great story, what makes it that way? Love? Adventure? Uncertainty of the future? A happy ending? The story of Ruth involves all of that, and much more. Most importantly, it displays a picture of God's love and restoration. Nancy?
Nancy: Today on Revive Our Hearts, we're going to start a several-week journey through one of my very favorite books in all the Bible, the book of Ruth.
As we start this series today, I thought it would be meaningful to have my friend, Max McLean, read for us a portion of the book of Ruth. Max is with the Fellowship for the Performing Arts, and many of you have heard his daily radio program called "Listen to the Bible."
I believe there's something very powerful about just listening to the Scripture being read. God has given Max a great gift of reading the Scripture in a way that makes it come alive. Let's join Max McLean in the book of Ruth.
Chapter Two
Now Naomi had a relative on her husband's side, from the clan of Elimelech, a man of standing, whose name was Boaz.
And Ruth the Moabitess said to Naomi, "Let me go to the fields and pick the leftover grain behind anyone in whose eyes I find favor."
Naomi said to her, "Go ahead, my daughter." So she went out and began to glean in the fields behind the harvesters. As it turned out, she found herself working in a field belonging to Boaz, who was from the clan of Elimelech.
Just then Boaz arrived from Bethlehem and greeted the harvesters, "The Lord be with you!"
"The Lord bless you!" they called back.
Boaz asked the foreman of his harvesters, "Whose young woman is that?"
The foreman replied, "She is the Moabitess who came back from Moab with Naomi. She said, 'Please let me glean and gather among the sheaves behind the harvesters.' She went into the field and has worked steadily from morning till now, except for a short rest in the shelter."
So Boaz said to Ruth, "My daughter, listen to me. Don't go out and glean in another field, and don't go away from here. Stay here with my servant girls. Watch the field where the men are harvesting, and follow along after the girls. I have told the men not to touch you. And whenever you are thirsty, go and get a drink from the water jars the men have filled."
At this, she bowed down with her face to the ground. She exclaimed, "Why have I found such favor in your eyes that you notice me—a foreigner?"
Boaz replied, "I've been told all about what you have done for your mother-in-law since the death of your husband—how you left your father and your mother and your homeland and came to live with a people you did not know before. May the Lord repay you for what you have done. May you be richly rewarded by the Lord, the God of Israel, under whose wings you have come to take refuge."
"May I continue to find favor in your eyes, my lord," she said. "You have given me comfort and have spoken kindly to your servant—though I do not have the standing of one of your servant girls."
At mealtime Boaz said to her, "Come over here. Have some bread and dip it in the wine vinegar."
When she sat down with the harvesters, he offered her some roasted grain. She ate all she wanted and had some left over. As she got up to glean, Boaz gave orders to his men, "Even if she gathers among the sheaves, don't embarrass her. Rather, pull out some stocks for her from the bundles and leave them for her to pick up, and don't rebuke her."
So Ruth gleaned in the field until evening. Then she threshed the barley she had gathered, and it amounted to about an ephah. She carried it back to town, and her mother-in-law saw how much she had gathered. Ruth also brought out and gave her what she had left over after she had eaten enough.
Her mother-in-law asked her, "Where did you glean today? Where did you work? Blessed be the man who took notice of you!"
Then Ruth told her mother-in-law about the one at whose place she had been working. "The name of the man I worked with today is Boaz," she said.
"The Lord bless him!" Naomi said to her daughter-in-law. "He has not stopped showing his kindness to the living and the dead." She added, "That man is our close relative; he is one of our kinsman-redeemers."
Then Ruth the Moabitess said, "He even said to me, 'Stay with my workers until they finish harvesting all my grain.'"
Naomi said to Ruth her daughter-in-law, "It will be good for you, my daughter, to go with his girls, because in someone else's field you might be harmed."
So Ruth stayed close to the servant girls of Boaz to glean until the barley and wheat harvesters were finished. And she lived with her mother-in-law.
Chapter Three
One day Naomi her mother-in-law said to her, "My daughter, should I not try to find a home for you, where you will be well provided for? Is not Boaz, with whose servant girls you have been, a kinsmen of ours? Tonight he will be winnowing barley on the threshing floor. Wash and perfume yourself, and put on your best clothes. Then go down to the threshing floor, but don't let him know you are there until he has finished eating and drinking. When he lies down, note the place where he is lying. Then go and uncover his feet and lie down. He will tell you what to do."
"I will do whatever you say," Ruth answered. So she went down to the threshing floor and did everything her mother-in-law told her to do.
When Boaz had finished eating and drinking and was in good spirits, he went over to lie down at the far end of the grain pile. Ruth approached quietly, uncovered his feet and lay down. In the middle of the night something startled the man, and he turned to discover a woman lying at his feet.
"Who are you?" he asked.
"I am your servant Ruth," she said. "Spread the corner of your garment over me, since you are a kinsman-redeemer."
"The Lord bless you, my daughter," he replied. "This kindness is greater than that which you showed earlier: You have not run after the younger men, whether rich or poor. And now, my daughter, don't be afraid. I will do for you all you ask. All my fellow townsmen know that you are a woman of noble character. Although it is true that I am near of kin, there is a kinsman-redeemer nearer than I. Stay here for the night, and in the morning if he wants to redeem, good; let him redeem. But if he is not willing, as surely as the Lord lives I will do it. Lie here until morning."
So she lay at his feet until morning, but got up before anyone could be recognized; and he said, "Don't let it be known that a woman came to the threshing floor."
He also said, "Bring me the shawl you are wearing and hold it out." When she did so, he poured into it six measures of barley and put it on her. Then he went back to town.
When Ruth came to her mother-in-law, Naomi asked, "How did it go, my daughter?"
Then she told her everything Boaz had done for her and added, "He gave me these six measures of barley, saying, 'Don't go back to your mother-in-law empty-handed.'"
Then Naomi said, "Wait, my daughter, until you find out what happens. For the man will not rest until the matter is settled today."
Chapter Four
Meanwhile Boaz went up to the town gate and sat there. When the kinsman-redeemer he had mentioned came along, Boaz said, "Come over here, my friend, and sit down." So he went over and sat down.
Boaz took ten of the elders of the town and said, "Sit here," and they did so. Then he said to the kinsman-redeemer, "Naomi, who has come back from Moab, is selling the piece of land that belonged to our brother Elimelech. I thought I should bring the matter to your attention and suggest that you buy it in the presence of these seated here and in the presence of the elders of my people. If you will redeem it, do so. But if you will not, tell me, so I will know. For no one has a right to do it except you, and I am next in line."
"I will redeem it," he said.
Then Boaz said, "On the day you buy the land from Naomi and from Ruth the Moabitess, you acquire the dead man's widow, in order to maintain the name of the dead with his property."
At this, the kinsman-redeemer said, "Then I cannot redeem it because I might endanger my own estate. You redeem it yourself. I cannot do it."
(Now in earlier times in Israel, for the redemption and transfer of property to become final, one party took off his sandal and gave it to the other. This was the method of legalizing transactions in Israel.)
So the kinsman-redeemer said to Boaz, "Buy it yourself." And he removed his sandal.
Then Boaz announced to the elders and all the people, "Today you are witnesses that I have bought from Naomi all the property of Elimelech, Kilion and Mahlon. I have also acquired Ruth the Moabitess, Mahlon's widow, as my wife, in order to maintain the name of the dead with his property, so that his name will not disappear from among his family or from the town records. Today you are witnesses!"
Then the elders and all those at the gate said, "We are witnesses. May the Lord make the woman who is coming into your home like Rachel and Leah, who together built up the house of Israel. May you have standing in Ephrathah and be famous in Bethlehem. Through the offspring the Lord gives you by this young woman, may your family be like that of Perez, whom Tamar bore to Judah."
So Boaz took Ruth and she became his wife. Then he went to her, and the Lord enabled her to conceive, and she gave birth to a son. The women said to Naomi: "Praise be to the Lord, who this day has not left you without a kinsman-redeemer. May he become famous throughout Israel! He will renew your life and sustain you in your old age. For your daughter-in-law, who loves you and is better to you than seven sons, has given him birth."
Then Naomi took the child, laid him in her lap and cared for him. The women living there said, "Naomi has a son." And they named him Obed. He was the father of Jesse, the father of David.
This, then, is the family line of Perez:
Perez the father of Hezron,
Hezron the father of Ram,
Ram the father of Amminadab,
Amminadab the father of Nahshom,
Nahshom the father of Salmon,
Salmon the father of Boaz,
Boaz the father of Obed,
Obed the father of Jesse,
and Jesse the father of David.
Dannah: I could listen to him all day. We've been hearing Max McLean reading a portion of the book of Ruth. You really get a sense from that reading what an exciting story this is.
We're about to find out how much rich, practical meaning this story has for us. Here's Nancy.
Nancy: It seems that everywhere I turn these days, I'm hearing a story. I talk to a lot of different women. I hear from women through letters, email, different kinds of correspondence and calls. Everywhere I turn these days, it seems I'm hearing some heartbreaking stories of what women are walking through in their own pilgrimage.
I'm looking today into some of your eyes and I know some of your stories. There have been some of you who have had some real troublesome and painful and difficult issues. I ran into a woman last week. I'd never met her before. She told me who she was, and then I said, "What does your husband do?" thinking this was just a simple get-to-know-you question.
She began to tell me this long, heartbreaking story of her husband's unfaithfulness, which ultimately led to his death in a gruesome way, and then painful, complicated issues with her children, who were little at the time but are now grown. Now there's a whole multiple-generation story of sexual abuse, immorality, and divorce.
You hear these stories, and sometimes you're tempted to think, This is really hopeless. This is too complex. How can this all ever turn into anything of beauty or anything that would be good?
You may be tempted at times to think that your situation, something in your family, something that's close to your life, or something that you're walking through may be too complicated, too messed up, perhaps like there's not even any hope. Where is God when you need His help?
This month we're going to be looking at a story about two women—women who, based on their circumstances and their background, could have been extremely dysfunctional.
But it's a story that gives me so much hope because we see how God turned a hopeless situation to joy, how He brought beauty out of ashes; and it all has to do with the fact that God does, in fact, have a sovereign plan.
In the midst of the most desperate situations of life, God is working out His purposes. We're going to find in this story that it's a redeemer, Christ Jesus, who makes all the difference in how our story ends up.
We're talking about the book of Ruth, the story of Ruth and her mother-in-law, Naomi. Some of you know that Ruth is one of the two books in the Bible that is named after a woman. (The other one is Esther.)
Esther was a Jewish woman who married a pagan, Gentile king. Ruth is a Gentile woman who married a wealthy Jew. Both of these women are incredible examples of faith and obedience. Both of these women were used by God in a significant way.
As you know, Esther was used to save the Jewish nation from destruction. Ruth was part of God's plan to bring the Messiah, the Savior, into the world. She became an ancestress of the Messiah.
I want to encourage you over these next days to read the book of Ruth yourself and not just listen to me tell the story. Go home and open your Bible. It's eighty-some verses, four short chapters. I have been reading and re-reading the book of Ruth several times over the past week as we've been preparing for this series of broadcasts. Though I've read the book many times before, as I've gotten into again, the story has been so fresh to me. God has brought new insight and new excitement about the wonder of this story.
The story of Ruth is one of the most beautiful love stories of all time, and it's love on a lot of different planes or levels. You read in this story about the love of a young woman for her grieving, widowed mother-in-law—sacrificial love that Ruth demonstrates.
You find in the story the surprising love of a wealthy landowner, whose name was Boaz, for a poverty-stricken young widow—an immigrant, a stranger, a foreigner—and how this wealthy Jew came to love this young woman who was poverty stricken.
We find in this story the simple love of a woman for her God; someone who did not start out in life knowing about that God, but came to know Him, and her devotion to Him is remarkable.
The most important love of all in this story is the incredible love of God for His people, and we see that love lived out in the desperate and difficult circumstances of life.
This story shows the incredible power of love to transform a life. Apart from the love of God, Ruth and Naomi's would never have had a good ending. But it's the love of God that brought wholeness and healing and hope to their lives.
And it's Ruth's love for a widowed (I might add, bitter) mother-in-law—it's Ruth's love for this difficult-to-love woman that brought wholeness and healing to that woman. So we see how God's love for us transforms our lives, and then how that love can flow through us and bring grace to the lives of those we love.
This is a story about relationships. We live in a world where people are starved for relationship. They're desperate to be connected, and they're desperate for relationships that last because so many of the relationships we have today don't last.
You're born into a family, then you find out that your dad leaves; he abandons the family. Or your mom leaves your dad, or your husband leaves you, or your children leave home angry or rebellious. We have so many broken relationships today.
But this is a story about how relationships can be healed and can be whole and can be intimate. We learn in this story a lot about how to develop right kinds of relationships.
One of the things I appreciate about the story of Ruth is that somewhere in this short little book is a picture of almost every season of life that a woman can walk through, almost every experience that a woman can have in life—certainly those most common to women.
We read, of course, about courtship and marriage, the whole process of choosing a mate.
We read what happens when a woman has a husband who makes a wrong decision and that has consequences that the whole family has to experience.
The situation of the loss of a mate, grief, widowhood . . . there are those in this room who have experienced something along this line.
The whole aspect of remarriage, the second marriage, and walking into that situation.
There's the season of barrenness, childlessness, that some in this room have experienced. It happens in the book of Ruth.
Then there's the season of childbirth, giving birth to a new life, and the women in this story experience that joy.
There's the season of parenting older children and children who go off in their own direction, who don't always do what you trained them to do.
And then the pain and sorrow and grief of losing a child. Some have walked through that, and we see that in this story.
The aspect of multiple generations living together—grandparents and daughters, and then grandchildren, and some of the challenges of that season of life.
The season of life of caring for elderly parents.
The season of growing older and wondering, Who is going to take take care of me when I don't have family left?
The whole season of making a major move—geographically to a new area. Being uprooted; experiencing insecurity and change.
There are times in this story where the key characters experience financial prosperity and abundance, and then there are times when they lose it all and they're poverty stricken.
So many of the major emotions that we experience as women are found in this story: grief, depression, loneliness, isolation, anger.
I've been hearing recently from women a lot about anger: anger toward God, anger toward a mate, anger toward a situation in life that they have no control over. We find anger in this story. 
We find anger turned to bitterness, and we're going to talk over these next weeks about how to deal with the kind of circumstances in life that cause us to become bitter.
There's the whole emotion of fear. There's a woman in this story who faced danger in her workplace, and how she dealt with that. The struggle of difficult and painful relationships, of being married to an unbeliever. That's talked about in this book.
The emotions connected with unfulfilled longings. These are seasons of life of confusion—not sure which direction to go. There is the need for guidance.
These are women who understood failure, making wrong choices, and choices that have consequences in our lives, and some of those are painful.
Dealing with guilt. The longing for a more intimate relationship with God . . . and that's why most of you are here today. That's why we're all here, because we have this longing in our hearts, as children of God, to have a more intimate relationship with Him.
Those emotions that come with questioning God, wondering if He's made a mistake. Our theology tells us He hasn't, but don't we sometimes in our emotions think, This just doesn't make sense!?
Even the tendency to blame God. "If God had only done this or not done this or stopped this, then things would be different in my life." We're tempted to do that, and we're going to meet two women here who had those same feelings, those same temptations.
These are two women from very different backgrounds—Ruth and her mother-in-law, Naomi—but both of them are trophies of the grace of God. They're display cases for what God can do when we allow Him to have His way in our lives.
There are incredible illustrations of the redeeming love and power of God, who takes our topsy-turvy world and circumstances and situations and, in His way, in His time, if we will let Him, is able to turn those into something of beauty.
I see in Ruth a beautiful model that really sparks my heart and my interest, that challenges me about what it means to be a woman of God. There are so many rare and precious qualities in this woman. She's a portrait of godly womanhood. I look at her and say, "These are the qualities for God to develop in my life."
Most of all, this is a story about redemption and about the Redeemer. It's a story that, once you get familiar with it, you will see your salvation in a different light, perhaps, than you've ever seen before. You'll realize what a precious thing it is that Christ has done in redeeming us in a way that overrules the losses and the failures caused by our sins.
Now, that story doesn't always come to a quick ending. The beauty at the end of the ashes, the joy at the end of the tears, doesn't happen, as all of us know, right away. In fact, Paul says in Romans 8 that we're in the process of being redeemed, and that while we're in that process, there's groaning that goes on. I see some heads nodding, because we know about the groaning stages.
He says the "whole creation groans and travails in pain" (v. 22). But why? It's waiting for the redemption that is taking place and that God is bringing about in our world.
So in the meantime, while we're living out that process of being redeemed, Paul says we trust. We look to the final chapter. We look to the end of the story, and seeing the end, we can rejoice, even while we're groaning and travailing in the pain that life on this planet brings to us.
So this is a redemption story, and as a result, it does have a happy ending. Don't you like stories with happy endings? This one, the story of redemption, does have a happy ending. And so will your story, if you allow God to have His way in your life and to use what's going on in your life in a way that's redemptive.
There will be joy at the end of the journey. I can't tell you when that will come or how long it will take to get there, but the story of Ruth says there will be that happy ending. There will be the joy. There will be the beauty coming out of ashes. Even our hopeless circumstances can turn to fruitfulness in our lives.
God has an incredible way of taking the messed up, confused, discombobulated pieces of our stories and weaving them into something that is very beautiful and very precious and ultimately brings great glory to Christ, who is our Redeemer.
Dannah: We've been listening to Nancy DeMoss Wolgemuth, helping us understand that God is shaping each of our lives into a beautiful story. That message is full of hope. Perhaps you can share it with someone who needs this perspective. One way you can share it is with the new Ruth Women of the Bible study. Consider putting a small group together or meet with some women in your church.
Together, you'll walk through Ruth's story in six sessions. Discover how God restored Ruth's life from desperation to a confident hope, and look at how He's working in your life today. You can also check out the new season of the Women of the Bible podcast that just released about Ruth. In fact, Episode 2 comes out today. Join Erin Davis and friends as they dive into the book of Ruth and share their own experiences of restoration. You can listen or watch the episodes at ReviveOurHearts.com.
You can even follow along with the new Ruth study! We'll send you Ruth: Experiencing a Life Restored when you support Revive Our Hearts with a gift of any amount. Just visit ReviveOurHearts.com or call us at 1–800–569–5959 and ask for your copy of the Ruth study.
Tomorrow we'll tackle the subject of shame. Are you ashamed of anything in your past? Well, the answer for everyone who is honest is, yes. Find relief from shame, and hope out of embarrassment, on tomorrow's program, as Nancy continues in the book of Ruth. Please join us again for Revive Our Hearts.  
All Scripture is taken from the New International Version. 
*Offers available only during the broadcast of the podcast season.
Support the Revive Our Hearts Podcast
Darkness. Fear. Uncertainty. Women around the world wake up hopeless every day. You can play a part in bringing them freedom, fullness, and fruitfulness instead. Your gift ensures that we can continue to spread gospel hope! Donate now.
Donate Now