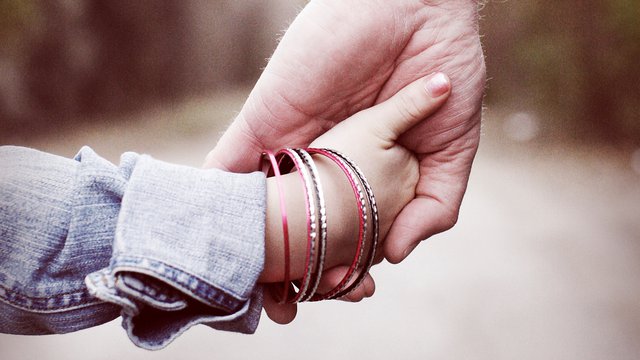 — Audio Player —
A Father's Love
Dannah Gresh: Mary Kassian sums up Jesus's whole message when He was on earth.
Mary Kassian: "Come and meet My Dad. Come and meet My Dad. See these miracles that I'm doing? My Dad does that. Hear the words that I'm speaking? I'm just telling you what My Dad told Me. See the compassion I have? That's the compassion of the Father. The love I have for you? That's the love that the Father has for Me. Come and look at Me. Spend some time with Me. It's like you're spending time with My Dad. You're getting to know Him." His whole message was "Come meet Dad. Come meet My Dad. If you believe in Me, He can be your Dad, too."
Dannah: Seeing God as your true and better Father, on this episode of Revive Our Hearts Weekend.
Welcome to Revive Our Hearts Weekend, I'm Dannah Gresh. This weekend is Father's Day.
There is something about the bond between many daddies and their daughters. 
I have this sweet memory. I was about twenty-five years old and facing the first fight in my marriage. About that time, I was also bringing the kids to visit my parents. When I arrived, having driven almost fifteen hours with a toddler and baby in the car. I was not only exhausted, but the weight of my communication with my husband was heavy on my heart.
I went straight to a large community event. It was for a couple hundred thousand people. My parents were in charge of it. They were kind of a big deal that day. My dad was out in the field working for the main event. I greeted my mom, my brother, aunts, uncles, old friends from high school. But there was really only wanted one thing I really wanted: a hug from my dad. I didn't just want it; I needed it . . . badly! 
Now, he knew my heart was hurting, and so my mom messaged to tell him that I had arrived. Well, my father dropped everything, and he came to find me. I still remember what he was wearing that night—yellow windbreaker and a green ball cap. More importantly, I remember that hug. I remember how it felt. In his arms I had this sense that everything was going to be okay. 
There is a special love between a father and a daughter, but as special as that love might be or, sometimes, not be, the love that God the Father has for His daughters is so much greater than anything we experience on earth. So today, let's honor dads—our earthly ones and the Perfect One in heaven.
Robert and Nancy Wolgemuth have some special memories of their fathers. Nancy, of course, is the host of our daily program Revive Our Hearts. And together, Robert and Nancy wrote You Can Trust God To Write Your Story. Robert and Nancy sat in their family room and talked with our producer, Michelle Hill. Here's Robert, sharing his first memory of his father.
Robert Wolgemuth: My first memories of my dad were in an auto parts store that he owned. This is a long, wonderful story. My dad didn't look like it, but he was highly entrepreneurial. He's a pastor for his church. He goes to get a part for his car. The part didn't come in. So he says to the manager, "Can I buy this business from you?"
And he said, "Yah."
So here's this pastor in a little town in Pennsylvania who buys an auto parts store. That store funded his whole family—all of our college . . . everything. My dad was in ministry and never took a salary because of that auto parts store.
It's kind of a surprise, because he wasn't . . . Like, you meet entrepreneurs that are like car salesmen . . . upbeat. But he was very thoughtful and very sober. But he knew what he wanted to do. He built this auto parts store into four auto parts stores. I can see him working at the counter, being absolutely in his element, because he was a car guy.    
So that's an early memory.
Michelle Hill: That's such a neat memory. Nancy, what about you?
Nancy DeMoss Wolgemuth: Well, you get to a certain age and the memories aren't what they once were. I couldn't tell you what my earliest memory is, but I do know that something that was really important in our family, which was really unheard of today, and this is a large family, but every day we had breakfast together at 8 a.m. and dinner together at 7 p.m. We were together for meals. It wasn't highly structured. We had family devotions hit and miss. But there was conversation about fun things, about interesting things, but also about the Lord and about things that mattered most to my dad as a businessman. He loved talking about opportunities he had that day at work to share the gospel. Or he loved to read a letter we'd gotten from a missionary that our family was supporting.
Michelle: Some great memories. So as your dads taught you about God, about his Father, what do you remember some of those conversations looking like.
Nancy: It was woven into the warp and woof of our lives. He was very outspoken about his faith, but he was also very natural. My dad loved the Lord, and he loved God's Word. We knew his time with the Lord in the morning was sacrosanct. It wasn't like, "You have to do this. You have to have daily devotions." It was his life. This was what he loved. He loved learning wisdom from God's Word.
Michelle: Your face just lights up as you were talking about your dad. That is such a neat thing to see.
Nancy: That doesn't come overnight. That comes as we grow. I think I took a lot for granted as a young women. But I'll tell you why my face lights up when I talk about my dad. My dad's face lit up when he saw us.
Michelle: Now, Robert, what about you? As you've grown up, got married, had kids and grandchildren, how has your dad impacted your life as you look back?
Robert: Very much like Nancy. In fact, there is a lot of similarity between Art DeMoss and Sam Wolgemuth. They both outkicked their coverage in their marriages. Nancy DeMoss, Nancy's mom; Grace Wolgemuth, my mom. It really changed the face of our family because of their spirits and because of their love for our dads.
To put a different look at my dad in a different way than what Nancy has said about her daddy, my dad was an indoor guy—studying, writing, reading. But I think he would force himself. If I could talk to him today I'd say, "That was out of your comfort zone." He would say, "Yes."
Because he would say, "Let's go outside and play." My dad played baseball in college. With a baseball bat and a big league hardball, he could hit it really well, pretty consistently. So he'd throw the ball to himself and hit fly balls to my brothers and me. I'm going to say hour after hour. I remember my daddy in that setting. I remember watching him preach and stay inside and study. But I think he kind of forced himself to play outside. If ever there was a principle that works now, it's so easy to let our kids be entertained with stuff in their hands and not say, "Come on, put that down, and let's go outside."
That was a gift to me, because I know the temptation of staying put, staying inside, staying where the weather is comfortable. My dad was a real encouragement to me to just put that down and go outside and play. There's something magical, I think, that happens when children go play outside. It's the air; it's the color of the grass; it's the beauty of the trees and flowers. I'm glad that my dad pushed through his probable apprehension about going outside. Like playing catch with me by the hour.
That was a gift to me. I'll never forget how kind the Lord was to me to show me what a daddy who stepped out of his comfort zone and did that for me and my family and my siblings. That would be a really fun memory for me.
Michelle: If you had a chance to talk to him today, what would say?
Robert: I'd thank him. I'd thank him for his discipline. Every morning he would pray, like Nancy's daddy . . . so many similarities. My dad would pray out loud.
It's an interesting thing about praying out loud. Your mind gets less distracted if you are speaking. Like right now I'm talking to you, and I'm not thinking about anything else. But if we were sitting here looking at each other and not speaking, all kinds of things would come in my mind: the schedule this afternoon, what I'm going to do this weekend. But speaking changes that. It focuses you.
So my daddy knew that about himself. I could hear him downstairs. I couldn't hear the words, but I could hear the timbre of his voice wafting through the house. We knew he was praying for us, praying for the world. My daddy was a world Christian. If you travel the world today, there are many nationals who remember Sam Wolgemuth.
So all that is really good stuff: throwing a baseball, catching flies, then listening to my daddy pray, and realizing the respect that so many had for my dad. It helped me when I was a kid and didn't think he was that cool. The older I've gotten I realize what a special man this was.
Michelle: Nancy, if you had a chance to say something to your dad today, what would it be?
Nancy: I'd just have to express how grateful I am for how much of who I am today and how much of how I see God today was shaped by my dad. How much of what Revive Our Hearts is doing has a huge footprint in Latin America. My dad had a burden for Latin America. He couldn't speak Spanish, but he went to Latin America many times. He would share his testimony; he would share the gospel through translation. He learned about three words. That was his Spanish vocabulary.
In fact, he and my mother on their honeymoon . . . My dad was in-between businesses at that point. They took three months and went and traveled and did ministry in Latin America: Cuba, Dominican Republic, British West Indies, Haiti. This was his heart. He saw God at work.
He would take us on a mission trip to Mexico. We're talking not big or impressive stuff, but little village churches with animals running through the street and the aisles of the church. He's up there sharing the gospel and inviting people to come to know Jesus.
I think now, decades later, of how God is using Aviva Nuestros Corazones and how it began in my dad's heart. He would be so thrilled. Maybe he does see it. Maybe he does know it. But he'd be so thrilled to know it. It encouraged me, and I thank him for this, to love the Lord with all my heart. He didn't care if we got rich. He didn't care if we had impressive jobs. He just wanted us to know and love and serve Jesus—whatever that looked like, whatever that meant.
I would thank him for that. He was a successful businessman, but he didn't push us as children at all into the business world, though he knew we could probably make more money there. He said business is a demanding taskmaster. You have to know that's God's calling. But he would have been thrilled to see the call God has put on my heart over these years to serve the Lord, to be in vocational ministry. He would not have discouraged the fact that I didn't marry until I was in my fifties if that was what God wanted.
I didn't know him as an adult, so we didn't have these conversations. But had he been around when Robert came in my life, he would have celebrated that. He just wanted to know that we were seeking and doing the will of God. That's all that mattered to Him. So I would thank him for that.
I would thank him for a letter that I got on my sixteenth birthday when I was just starting Bible college. He dictated letters with an old-fashioned dictaphone. So his secretary typed this, and he signed it and put it in the mail. He told me how proud he was of me, how thankful he was for me. He was affirming what he had seen of my heart for the Lord and for ministry. I don't remember if it was in that letter or another (I just have a few of these), where he quoted that little refrain that he had in a marble piece on his desk: "Only one life will soon be passed, only what's done for Christ will last."
I would thank him for giving me that belief deep in the core of my being: that truly what matters is Christ and eternity. So really, who I am today, everything I'm doing . . . My mom would have to be part of getting that credit because it was them together. My mom who has now lived as a widow for over forty years, but she has continued that legacy in the lives of her children and grandchildren. So thank you would be big on my heart. Thank you, thank you. 
Dannah: What incredible memories. I've loved sitting here listening to Robert and Nancy recount memories of their dads. Oh, thank you, Jesus, that Robert and Nancy received a rich legacy from fathers who loved God with all their hearts. Life was all about God for them. They lived by their convictions day by day and passed on that legacy to family members and many others they've ministered to.
Remember Nancy sharing how her dad wouldn't let a day pass that he wasn't in the Word? He was in God's Word every day. Every day he read a portion of the Old Testament, New Testament, and the Psalms. Every day he put God's promises in his mind and heart. Those promises of God are powerful to walk us through each day.
In fact, we have a booklet packed with a few of those promises, titled 50 Promises to Live By, compiled by Nancy. We'd like to send you this booklet for a donation of any amount as our thank you when you give a gift. To ask for your copy, go to our website, ReviveOurHearts.com, and click the link to donate; it's at the top of the page. Of course, you can always call us at 1–800–569–5959. Be sure to ask for the booklet, 50 Promises to Live By.
------------
Did you know that tonight 40 percent of children in North America will go to bed without a father in their home—40 percent! Let the heaviness sit. Every child should have a father, but our society seems to think, Well, not necessarily. But the Bible says yes, every child does need a father. Every grown child needs a father. 
I love what Mary Kassian shares about fathers. She says the Bible tells us that through Jesus every person has a Father. They have a perfect Father, the father of your dreams, when you come into the family of God.
I can't say amen enough for that. That means that those 40 perfect of children going to bed tonight without a father at home, they can have a Father, a perfect One. 
Mary Kassian is a good friend of ours and no stranger to the Revive Our Hearts family. She says that an important part of her life is being a daughter.
Here's Mary sharing about her father. 
Mary Kassian: I'm a carpenter's daughter. My dad worked with his hands. So when I think of the word "father," I think of sitting perched up on the workbench and the smell of wood and watching my dad's big hands build things.
I think of the little, white doll cradle with the heart-shaped handles and the white doweling that I got for my sixth birthday that he made me. I think of growing older as a teenage girl and sneaking out of the house when I shouldn't have and coming back at 1:00 in the morning and trying to sneak back in and getting stuck half in and half out of the window, thinking, What should I do? and finally deciding the course of least pain here would be to call for my dad to help. Some pain involved there, but . . .
Now, I know many of you do not have good thoughts when you think of the word "father." For many of you and for many, many women in our society, when they think of the word "father" they think of anger or abandonment or shame or disappointment. Unpredictability. Conflict. Pain.
You see, "father" is not an abstract word. How tragic and how very, very foolish and how arrogant of us to shy away from this name because some human males have been a poor example of what fatherhood is.
Jesus' whole message when He was on earth was, "Come and meet My Dad. Come and meet My Dad. See these miracles that I'm doing? My Dad does that. Hear the words that I'm speaking? I'm just telling you what My Dad told Me. See the compassion I have? That's the compassion of the Father. The love I have for you? That's the love that the Father has for Me. Come and look at Me. Spend some time with Me. It's like you're spending time with My Dad. You're getting to know Him." His whole message was "Come meet Dad. Come meet My Dad. If you believe in Me, He can be your Dad, too." God sent Jesus to show them the father heart of God.
Let's take a look at some familiar verses. You know all these verses. John 17:25 and 26. I'll just read them for you. "Righteous Father, the world has never known You, but I have known You, and these disciples know that You sent Me on this mission. I have made Your very being known to them—who You are and what You do. And I continue to make it known so that Your love for Me might be in them, exactly as I am in them" (paraphrased).
You see, Jesus makes known who the Father is and what the Father does. That's what Jesus came to reveal to us—who the Father is and what the Father does.
John 14:6: "Jesus said to them, 'I am the way, the truth and the life.'" Oh, there's another part to that verse. What does it say? "No one comes to the Father except through Me." So when you're coming to Jesus, when you're introducing women to Jesus, where are you taking them? To the Father. We're missing that so often because of the "patriarchal misogynistic society." Right? We're afraid of saying, "I'm taking you to the Father. You're going to meet the Father and you're going to understand a father's love."
John 17:3: "This is eternal life, that they may know You." Now isn't this interesting? This is Jesus praying. In this statement, John 17:3, He is encapsulating what it means to be a Christian, what it means to have eternal life. Jesus is praying; and He says, "This is eternal life." In a nutshell, Christianity 101, basic definition number one: "This is eternal life: Father, that they may know You and the Son that You have sent."
That's eternal life. So if we are not loving the truth and knowing the truth and preaching the truth about the fatherhood of God, we're missing Christianity 101. We're not getting it, and we're not transmitting it to our daughters and our sons.
First John 1:3: "Truly, our fellowship is with the Father and with his Son Jesus" (KJV). Our fellowship. What does fellowship mean? Fellowship means closeness. It means familiarity. It means getting to know someone. Our fellowship. You see, we are brought into a family relationship. So many of us think that Christianity is a lifestyle and a way of living—and it certainly involves that—but at its heart, Christianity is a relationship. It's a relationship.
What does it mean to be in a relationship with the Father? According to Jesus' prayer, it means first that we know Him; and second, that we experience His love. Just think about the person that you know the best in life. I think of my husband, Brent. We've been married for eighteen years. I've gotten to know him, and he is my best friend.
I know that he won't wear a green shirt. If I put green peppers in anything, he'll smell it from a mile away and will walk the other direction. I know when he is troubled. I hear it in his voice. I see it in his face. I see the way he walks. I know him, and I'm getting to know him even more. He surprises me. I go, "Whew! Do I know you really?" It's an ongoing process, an ever-deepening thing. I know what makes him happy. I know what makes him sad.
Are you like that with the Father? Do you know your Father? Do you really know your heavenly Father? Do you experience His love? John 17:23. This again is Jesus praying. He is pouring out His heart to the Father. He's praying, "Oh, Father, I pray that these people may know that You love Me."
In verse 26 Jesus prays and says, "I have made You known to them and will continue to make You known." Then He gives the reason. Why? "So that the love that You have for Me may be in them."
So this is an incredible concept. When you become a Christian, the full force of the Father's love that the Father has for His Son Jesus, the full force of that Father heart is directed towards you. The full force of that. Doesn't that blow you away? That blows me away. The love that the Father has for His Son Jesus, He has that same love for Mary. He has that same love for me.
God has put a father longing in each one of our hearts. When we become Christians we are adopted into a family relationship. Now the Jewish adoption process is really, really interesting because a Jewish family would find a child they wanted to adopt and then they would pay off that child's debts. Then they would take that child and sever all the relationships that child had and take them into a new family, a new relationship, and give them a new name.
It is a picture of what has happened to us when we come into the family of God. God pays off all our debts, severs our ties to sin and brings us into His family and gives us His name. And He gives us the Holy Spirit which is the proof of an adoption. In Jewish society there needed to be multiple witnesses for an adoption to be legal. And we are told in the Bible that the Holy Spirit is the witness.
What type of witness is the Holy Spirit? This is really interesting. The Holy Spirit is also called the Spirit of sonship—the Spirit of sonship. The Holy Spirit is called the Spirit of adoption. He is also called the Spirit of your Father in Matthew 10:20.
It's this Spirit—the Spirit of adoption, the Spirit of sonship, the Spirit of your Father—that lives right in our hearts when we become Christians. It's this Spirit that calls us and drives us to intimacy with the Father. It's this Spirit in our hearts that is calling out, "Abba, Father! Abba, Father!"
Romans 8:15–16: "For you did not receive the spirit of bondage again to fear; but you received the Spirit of adoption, by whom we cry out, 'Abba, Father!' The Spirit Himself bears witness with our spirit that we are children of God" (NKJV).
Galatians 4:6: "Because you are His sons, God has sent forth the Spirit of His Son into your hearts, crying out, 'Abba, Father!'"
Did you catch the first phrase of Romans 8:15? "For you did not receive the spirit of bondage to fear." Isn't that amazing? Some of us (and many, many women and many of you in this room) are so afraid of God the Father. That is the thing I encounter the most in ministry to women, just a fear.
"I am so afraid that He is going to belittle me, just like my father did. I am so afraid He is going to reject me, just like my father did. I'm so afraid that He is going to yell at me, just like my father did. I'm so afraid that His love for me is conditional, that I need to perform and jump through hoops, just like I had to do for my dad."
That's not the Holy Spirit in you talking. God didn't give us a spirit of fear. The Holy Spirit in your heart cries out, "Abba, Father!" The verb cry is really interesting. It's a verb. It's ongoing. It's the spirit in your heart that is even now crying out, "Abba, Father!" It's longing for connection. It's longing for that intimacy. It's longing to become one. It's longing for closeness.
Some of you may wonder why you feel so much frustration, why you're living the Christian life and going through all the motions but there is no joy. Certainly we go through wilderness times. We do. But it could be that the Spirit within you is crying out, "Daddy! Daddy! Daddy!" because that is what the Spirit does. And you are too busy to listen.
Dannah: Mary's been painting a picture of the ideal relationship with the ideal Father. Is that a relationship you long to have? Is the Spirit within you crying out, "Daddy"? He's longing to hear you. Longing for you to cry out to Him. 
If you want to learn more about this Father and have a relationship with Him, the Father God, we have a book that we'd like to share with you. It's titled How You Can Be Sure You Will Spend Eternity with God, by Erwin Lutzer. This book will help you see just how much God the Father loves you and longs to welcome you home. We have this book for you; just contact us and let us know you want to know more about God the Father.
You can contact us at ReviveOurHearts.com, or call us at 1–800–569–5959. Ask about the book on spending eternity with God.
God is a father, but He is not like any man you have ever known. The wisest, kindest earthly father is only a pale reflection of our heavenly Father. The God of the Bible is infinitely more wonderful and pure and loving than even the most wonderful father. God our Father is perfect (see Matt. 5:48) and unchanging (see James 1:17). Our earthly fathers cannot be those things (see Matt. 7:11). Regardless of how you may think or feel, God is a good Father who dearly loves His children—including you. He can be trusted.
I want to invite you to learn to relate to your earthly father through God rather than relating to God through your earthly father. We sometimes have that really backwards. I don't know if Father's Day is difficult for you, but you might want to ask God how to respond to our earthly father this weekend. God requires you to "honor your father and your mother" (Eph. 6:2). He doesn't say to honor him if he's a good dad. He doesn't say to honor him until you are eighteen. He simply says to honor him. Period.
If that is difficult for you, I invite you to go to your perfect Father and ask Him for wisdom; ask Him for help. I promise you, He'll meet you there.
You might remember that earlier this month we talked about friendship. Well, next week, we're gonna continue that conversation.We might not sit on the farm and drink lemonade like we did last time—maybe we'll take a walk, I'm not sure. But we'll discuss how loving the way God loves impacts our friendships. That's next time on Revive Our Hearts Weekend.
Thanks for listening today. 
While I'm handing out thanks, I want to thank our production team: Phil Krause is heading out now to get his dad a card (maybe!).  Justin Converse once re-gifted his dad with the tie he gave him the year before (Dad didn't even notice because he didn't wear ties. Rebekah Krause is thinking about baking her dad his favorite pie (spoiler alert!). Michelle Hill always gets her dad flowers, and he always likes them, or so he says. Dylan Weibel even as we sit in the studio is shopping online for a tool organizer for his father. And I'm your host Dannah Gresh. I'm looking forward to a hug on Father's Day from my dad.
Revive Our Hearts Weekend is an outreach of Life Action Ministries.
Bob Carlisle. "Butterfly Kisses" (The Country Remix). Butterfly Kisses (Shades of Grace) ℗ 1997 Benson Records, Inc. 
Tim McGraw. "My Little Girl." Flicka (Motion Picture Soundtrack) ℗ 2006 Curb Records, Inc.
Paul Simn. "Father and Daughter." The Essential Paul Simon ℗ 2010 Sony Music Entertainment.
Jon Barker. "Thank You for Being My Dad." Songs to Strike a Chord ℗ 2006 Jon Barker.
*Offers available only during the broadcast of the podcast season.
Support the Revive Our Hearts Weekend Podcast
Darkness. Fear. Uncertainty. Women around the world wake up hopeless every day. What if you could play a part in bringing them freedom, fullness, and fruitfulness instead? Your gift ensures that we can continue to spread the message that Christ is King and that the way to know Him is through His Word. Spread gospel hope! Donate now.
Donate Now