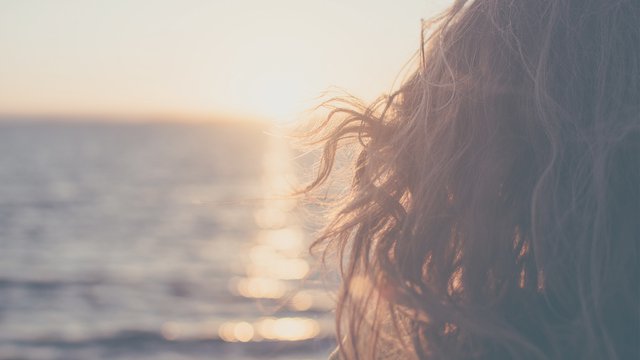 — Audio Player —
Suffering with Hope
Portia Collins: So, Erin, is there something in your life right now that makes you ask the question, "Lord, how much longer!?"
Erin Davis: Whooo, we're going into the deep end quickly!
Portia: Yes.
Erin: Be ready, because I want to know your answer to that question. But one immediately comes to mind, and it's deeply personal. I've talked about it some before. My mom has Alzheimer's, and the word is "progressive"--although I keep saying that's the wrong word. You don't "progress;" you "digress." It's a digressive disease.
So I'm always wondering, How much longer are we in this phase?What are we going to do in the next phase? How much longer can we do this? How much longer until she does that? I have a lot of timing questions about how that's all going to play out.
I have some chronic pain issues, I know you do, too. So a lot of times I wonder, How much longer am I going to feel bad like this? How much longer until I can figure out something that makes me feel better? What about you? How would you answer that question?
Portia: The top one would definitely be chronic illness. I'm always so tired, and I can just feel the changes in my body. You and I just went to a women's conference together. I had gone to that conference two years prior. This year I was expecting the experience to be the same, and I was ready to run around and talk to all my friends that I see on social media. 
Erin: It's like going back to church camp!
Portia: Yeah! And my body, I could barely keep up! It made me grieve a little bit. So I hate to say it, declining health, because it doesn't really get better. It makes me ask, "Lord, how much longer?" It really is a form of suffering, and it's hard to grapple with sometimes.
Welcome to The Deep Well with Erin Davis, a podcast from Revive Our Hearts. I'm Portia Collins. Erin, I have loved studying the Bible with you and looking at this phrase "in a little while."
Erin: Yes, we saw that God is interested in time, that God inhabits time, and ultimately that leads us to think we can trust God with time.
Portia: And maybe you relate to some of those questions that we explored at the beginning, specifically, "How long am I going to suffer?" Well, we're going to explore that today. Here's Erin.
Erin: Ask any woman in labor if she wants to have more children, and she will tell you a firm "No!" She will probably be frustrated that you asked her. But if you ask any woman moments after delivery, when her sweet squirming baby has been placed in her arms, if she wants to have more children . . . with a tear in her eye and a smile on her face, she'll whisper, "Yes!"
I remember the days I had my firstborn son, Eli. Yep, I said "days!" It took me thirty-six hours to bring that six-pound, ten-ounce peanut into the world, with the Lord's help! It was a nightmarish labor and delivery!
But the whole next day—and for weeks afterward—I would look at that perfect little boy, and in whispered wonder, I'd say, "I would do it all again tomorrow to get you!" And I meant it! This is a picture of one of the mysterious realities of God and time. 
If you're just joining us in this series of TheDeep Well, we're on a bit of a treasure hunt. And the nugget of gold we're mining for is the phrase, "in a little while." We found it in the prophets. Both Isaiah and Haggai wrote that God was going to do something "in a little while." Jesus Himself said, "in a little while," in reference to His time on earth.
And today, the apostle Peter repeats his Master's words in the book of 1 Peter. I want to listen to 1 Peter 1:6, and you'll get the big idea: "In this you rejoice, though now for a little while, if necessary, you have been grieved by various trials . . ."
Let's backtrack just a few verses to the beginning of 1 Peter. It's always good to get the lay of the land when we open our Bibles. It only takes about ten seconds to ask a couple of key questions that will help you put on the right pair of glasses to see the text.
And those questions are, "Who wrote these words," and "Whom were they written to?" Now, in most of the epistles in the New Testament, they put that information right up front because these were letters written from one living, breathing person to other living breathing people. So this is not just theory. It always helps me to put some flesh on it.
And 1 Peter chapter 1, verses 1–2 say this: 
Peter, an apostle of Jesus Christ, to those who are elect exiles of the Dispersion in Pontus, Galatia, Cappadocia, Asia, and Bithynia, according to the foreknowledge of God the Father, in the sanctification of the Spirit, for obedience to Jesus Christ and for sprinkling with his blood: May grace and peace be multiplied to you.
We've seen "in a little while" in a couple of the books in the Old Testament, and the tone of those books was a warning or a judgment. But this is a blessing letter. Peter starts with, "May grace and peace be multiplied to you!" 
Hold on to that, because as we get into what Peter actually wrote, it might not feel like a blessing book. There are two things I want you to know for our purposes: 1) Peter wrote these words, and 2) What you need to know about Peter is that he had his doctorate in suffering!
Peter was a fisherman. His work life was physically demanding, and when Christ called Him, Scripture tells us that he left everything: his boat, his family business, and likely his reputation. Peter left it right there on the shore of the Sea of Galilee, and that must have felt like a death. 
We know from Scripture that Peter was married; we know that because the gospels tell us that his mother-in-law was healed. There's a good chance that he had kids. So that means that the radical change in Peter's life that happened when he encountered Jesus impacted his most intimate relationships.
And speaking of relationships, Peter knew the suffering of strained relationships. He often put his foot in his mouth, and I often put my foot in my mouth! And it is no small suffering to isolate myself with my own words! But I imagine Peter's greatest suffering was the murder of his closest Friendhis mentor, his hero—Jesus.
By the time Peter wrote these words in 1 Peter, all of that had happened. Jesus had been crucified. And so, when he writes to us about suffering, he knew suffering. I tried to watch The Passion of the Christ several years ago when it came out in the theater. When Jesus was being beaten, I ran out of the theater crying . . . because that's my Savior!
But as I think about the words from 1 Peter we just read, and we're going to read again, where Peter describes suffering as temporary, I want to remember that Peter watched that happen in real time . . . not with a tub of popcorn on a screen. And he was helpless to do anything about it!
And then after Pentecost, he suffered persecution and imprisonment and beatings. His brethren were martyred systematically one by one, and eventually Peter would be crucified, too. I know this is a lot of background information, but we've got to know where Peter's coming from as he writes words on suffering.
Bible scholars think that Peter wrote these words that we're going to focus on in this episode, as persecution under Nero was just beginning to ramp up. And if you know your church history, you know that Nero blamed Christians for the great fire of Rome, and he made them pay!
Nero had likely already begun arresting and torturing and executing Christians when Peter wrote these words to Christians in that area of the world. So, before we dig into the "a little whiles," it's important for us to note that Peter had "street cred" when he talked about suffering. 
Because, if I'm honest, what he wrote can feel a little fluffy, a little tone deaf. It can feel at face value like a platitude that doesn't really ease my suffering. I want you to listen again to 1 Peter 1:6, and this time I'm going to add verse 7. See if it hits you the same way.
In this you rejoice, though now for a little while, if necessary, you have been grieved by various trials, so that the tested genuineness of your faith—more precious than gold that perishes though it is tested by fire—may be found to result in praise and glory and honor at the revelation of Jesus Christ.
I hope you paid attention to the phrase, "in a little while." Once again, I want to encourage you to use it as a lens through which you see something about how God views time. Bring it into focus. What we see here is that suffering lasts for a little while, and that suffering produces something in us that seems to last forever, according to this verse.
Here's a question I hope you've wrestled with; let's wrestle with it together now. How did those apostles, those early followers of Jesus, endure the pressure? It's not really an overstatement to say that the world was against them! Their government was actively trying to take them out, and I don't mean just quiet them. . .I mean kill them!
Their culture saw them as a tremendous threat, and they were a threat to the culture! There had never been anything like the early church, and because of that, people like Peter faced a pressure I have never experienced, but they didn't fold. Why? Why did they follow Jesus even to their deaths?
Let's remember that while they did experience the sorrow of the crucifixion, they also experienced the triumph of the resurrection! . . . firsthand! . . . with their own eyes! Jesus really did only die "for a little while!" and that will change your perspective on time.
So, because they saw Jesus live this out, they understood the timeline—that their suffering could only last for a little while, and that eternal glory waited for them on the other side! I think back to that labor and delivery room.
Every time the nurses would say, "Erin, it's time to push!" Every time, though I had my boys in three different hospitals and though I never had the same nurse or doctor, they all said the same thing to me: "Erin, just count to ten. One . . . two . . . three . . . you're doing great! . . . four . . . five . . . six . . . keep going! . . . seven . . . eight . . . nine . . . you're almost there! . . . ten! Good! Breathe. Go again."
Why did every hospital structure the time that way? Why did every doctor and nurse for every child I'd ever given birth to-—all four of them—have me count to ten? Why? Because my mind needed to know, "This is only for a little while." In order for me to command my body to do the hard work, I would think, I only have to count to ten! I can do that!
"I can count to ten! And on the other side of this ten count, I might be face to face with my child!" The life of the Christian is labor. In truth, the life of every human is labor. We play this silly game (I thought about it while I was studying 1 Peter) where we stack our suffering up against the suffering of someone else and we decide it's not really suffering, in our case.
Now, it's great to have perspective, and it is good to have empathy for those who are struggling in areas we're not, but there's no sense pretending that Peter wasn't talking to every single one of us when he wrote, "[But] now for a little while, if necessary, you have been grieved by various trials . . ." (v. 6).
Even that word "necessary" is a beautiful nugget of truth! It communicates that our suffering is useful! A shovel is necessary if you're going to dig a hole. A mop is necessary if you're going to clean the floor. And suffering is necessary in the life of the believer if we are going to be like Jesus!
I want you to flip that over: and the sad truth is, for those who are not followers of Jesus, suffering is wasted. We all suffer, the Christian and the non-Christian alike. But Peter knew, Peter lived. Here in 1 Peter he helps us see that for the children of God, suffering is necessary. It's necessary to produce something that matters.
Listen again to verse 7:
So that the tested genuineness of your faith—more precious than gold that perishes though it is tested by fire—may be found to result in praise and glory and honor at the revelation of Jesus Christ. 
Here's another truth about God and time: Our suffering lasts for a little while. The praise and glory of Jesus Christ will go on forever and ever and ever and ever! "In a little while" just keeps giving us perspective. That's good stuff!
So, I think, Okay, Peter, I'm going to grit my teeth. I'm going to grin and bear it for God's glory because this isn't going to last long . . . except . . . that's not all that Peter wrote about suffering. That's not the only "in a little while" we find in this book.
There is a more hopeful truth about God and time we can hold on to. It's like a life raft that we can put our hearts and minds into when life feels stormy. Turn with me to 1 Peter chapter 5, verses 6–11. Verse 6 says this, "Humble yourselves, therefore, under the mighty hand of God so that at the proper time he may exalt you . . ."
When will God exalt you? When will He lift you up out of whatever pit you're in? Well, He's going to do it at the proper time, according to this verse. You can count on the Holy Spirit to work in you, to work through you, to work for you right on time, every time . . . not a minute early and not a second late!
And because of that, because we can count on the fact that God is going to lift us up at the proper time, we can do what Peter asks us to do in the next verse, in verse 7: ". . . casting all your anxieties on him, because he cares for you."
Isn't it really the "whens" of life that cause us the most anxiety? "When will I hear back from the doctor?" "When will I get married?" "When will I get along with my husband?" "When will this awkwardness with that friend go away?" "When will my body feel better?" "When will this be over?!"
And these verses from 1 Peter are saying that because you can count on God intervening at the proper time, you can cast your anxiety on Him. As I've been thinking about "in a little while" in Scripture, and what it shows us about God and time, I've been trying to think of an example of God's timing lining up with my timing—a time when I wanted God to move that day or that week or even that year, and that's what He did . . . and I can't think of a single one!
But I can think of many, many examples—and I bet you can, too—when at the proper time, God's time, He raised me up for His glory, not for my comfort.
Verse 8 goes on to say, 
Be sober-minded; be watchful. Your adversary the devil prowls around like a roaring lion, seeking someone to devour. [We're going to talk about him in the next episode.] Resist him, firm in your faith, knowing that the same kinds of suffering are being experienced by your brotherhood throughout the world. And after you have suffered a little while, the God of all grace, who has called you to his eternal glory in Christ, will himself restore, confirm, strengthen, and establish you. To him be the dominion forever and ever. Amen." (vv. 8–11)
Here's the point of 1 Peter 1, really the perspective of all of Scripture, is that suffering only lasts for a little while, but that God's glory through our suffering lasts forever. Here's the counterpoint of 1 Peter 5:10: "After you have suffered [for] a little while . . . God . . . will himself [he'll do it Himself!].  . ." 
He's going to restore you, He's going to confirm you, He's going to strengthen you, and establish you. There will be restoration in a little while! The whole message of 1 Peter is not just to grin and bear suffering, because soon enough it's going to be over.
It's to worship God through it because, soon enough--in just a little while—He is going to restore what suffering has taken from you. I want you to notice where Peter parks his thoughts on suffering. He gives us this dissertation on suffering, and then in verse 11 he says this (this is how he lands the plane of this thought): "To him be the dominion forever and ever. Amen" (1 Peter 1:11).
When Peter thought about the saints' suffering, his focus was on God's kingdom. And that reminds me of another truth about time and suffering. Let's turn to Matthew chapter 5, The Great Sermon. A lot of people call this The Sermon on the Mount, but I like calling it The Great Sermon, because it really was the greatest sermon ever preached!
And in The Great Sermon, Jesus taught us how to pray. You've probably heard these words; in Matthew chapter 6, verse 10 He gave us a prayer language: "Your kingdom come, your will be done, on earth as it is in heaven." What does that mean? 
We've been saying that, if we've been Christians very long at all, for a long time—probably since we were kids in Sunday school: "Your kingdom come, your will be done, on earth as it is in heaven." What does it mean to pray that things will be on earth as they are in heaven?
Well, there's no suffering in heaven, and that's not a pie in the sky idea! Scripture tells us in places like Revelation 21:4, that He's going to "wipe away every tear from [our] eyes, and death shall be no more, neither shall there be mourning, nor crying, nor pain anymore." The former things are going to pass away.
Are we to read Peter's words and think we should never ask for relief from our suffering, because God sees our suffering as necessary, and that it's leading to His glory. This is why we need to know and love our whole Bibles.
What was Jesus showing us when He taught to pray for God's will to be done on earth as it is in heaven? Remember again that in heaven there is no suffering. So when we pray like Jesus taught us to pray, we're asking heaven to touch down in our lives. That in His mercy, God would allow our future reality—which is no more tears, no more death, no more pain—to be our current reality on earth as it is in heaven. "Right now, Lord! Right now!"
Here's the powerful perspective that Scripture gives: Wherever we look and see suffering today, go ahead, start in your own heart. Think about your own family, think about your community, your nation, your world. There is so much suffering, but it's only going to last for a little while.
And the gold God is using suffering to produce in you, the glory He gets from your suffering with your eyes on Him, it's going to go on forever and ever and ever. And He's given us permission to ask Him to relieve our suffering, to give us a taste of heaven. That's how He taught us to pray.
Psalm 23 is probably the most famous psalm, and it's where I'd like to end today. The psalmist wrote about the valley of the shadow of death. Here's how I think about that. I think of the valley of the shadow of death as being the place that's so dark that we think, If I have to stay here one more minute, I'm going to die!
If you're in the valley of the shadow of death right now, you can hold on to the beautiful promise we find in 1 Peter 5:10, that "after you have suffered a little while, the God of all grace, who has called you to his eternal glory in Christ, will himself restore, confirm, strengthen, and establish you."
But you don't have to just grin and bear it; you can know God is moving you to something glorious on the other side! Psalm 23: 
The Lord is my shepherd; I shall not want. He makes me lie down in green pastures. He leads me beside still waters.

He restores my soul, He leads me in paths of righteousness for his name's sake [and] even though I walk through the valley of the shadow of death, I will fear no evil, for you are with me; your rod and your staff, they comfort me.

You prepare a table before me in the presence of my enemies; you anoint my head with oil; my cup overflows. Surely goodness and mercy shall follow me all the days of my life, and I shall dwell in the house of the Lord forever." (vv. 1–6)
Portia: All of us know what it's like to suffer, and many of us have asked the question, "Lord, how long?" Erin has been giving us important biblical perspective on that question. She also does that on a podcast episode with Nancy DeMoss Wolgemuth on Revive Our Hearts. It's part of the Revive Our Hearts series You Can Trust God to Write Your Story.
In the episode, Erin talks about caring for her mom with Alzheimer's. You can hear more at ReviveOur Hearts.com.
Erin Unscripted
Portia: It's time for Erin Unscripted, and Erin, I have a question. In what ways do you think that suffering has helped to shape you as a Christian and to bring you into Christian maturity?
Erin: Mmm, I don't know that we can mature without some level of suffering. I've said in this season of TheDeep Well and in many other places that I am a comfort seeker! I will go and do whatever feels comfortable, 99.999 percent of the time! 
And so that means I can get very comfortable in my Christian life; I can get very comfortable with routines; I can get very comfortable. Even if no heart change is happening, it's comfortable, and I don't want to stretch myself. And suffering does that.
When you are suffering, you have an acute awareness of your neediness of God. You're not anymore needy—I'm just as needy when I'm not suffering—but I'm aware of it. And so I am already uncomfortable, which means that I'm willing to do whatever it takes to get more comfortable.
I'm willing to cry out to the Lord in new ways with new desperation; I run to my Bible with renewed hunger; I press into the body of Christ with desperation. And all of those things ultimately lead to growth.
We had a team retreat several years ago here at Revive Our Hearts. Our speaker had us map our lives and map kind of the low points, where we would see the struggles? And then she had us draw another line which was where did we see God's hand most clearly?
And those dots would line up on those two maps for all of us, because it was in our suffering, in our struggle, in our sorrow that we would cry out to the Lord, and then we'd see Him move. So, it stretches me out of that comfort seeking. I still wouldn't choose it. Nobody likes to suffer or embrace it.
Portia: I don't think any of us likes to suffer.
Erin: But I can say the Lord has used it to make me more like Him.
Portia: Hmm, I agree. I'm reminded of a few years ago, I was praying and specifically asking God for patience and endurance. I had no clue what I was asking for! Because after praying that prayer, it seemed like the floodgates of just hard moments started opening up in my life. 
But I see the purpose in that and I see how my suffering, specifically with my health, has made me more dependent on God. And it's brought forth patience and endurance . . . because honestly, I can't control it. I can't do anything, so I have to literally rely on God.
So I am painfully aware of my neediness now, and I wasn't. I think about Paul in his letter to the Corinthians how he says that he was given, "a thorn . . . a messenger of Satan." (see 12:7)
Erin: Yeah, what do you think that was? Do you have a theory?
Portia: You know, I think it was his eyesight, I really do. I think that he was struggling to see, and it probably was painful. It was an annoyance, especially for him as someone who was writing letters to encourage others. 
But he says that he has that thorn, and he says it was given to him so that he would not exalt himself. And I feel that.
Erin: Given to him! There's like intentionality there.
Portia: Yes, God permitted his suffering, but look at why. So that he would not exalt himself, and I often think of myself the same way.
Erin: I've heard you say that, Portia: you'd be puffed up. 
Portia: I would be puffed up, and I would think that I'm the person that's able to do this and accomplish this. But because I am so needy . . . People don't realize how like, right before Grounded, or right before traveling here, I am praying desperately for God to carry me, because I physically don't feel as if I have the strength to do it.
When we look at suffering through that lens, it really makes you appreciative of it, even though it's hard.
Erin: I was really struck as I was preparing for this episode and looking in those two places in 1 Peter. I don't know that I'd ever thought about the fact that for the non-Christian, suffering is wasted.
Now, it might move them closer to the awareness of their need and they might cry out to the Lord, and that of course is not a waste. But for you and I, we know that the Lord is shaping us more like Himself in our suffering, so it has purpose. 
But if you don't have Christ and you don't know your suffering has usefulness to make you more like Jesus, I don't know how that's bearable on any level.
Portia: I agree. And you know, I think this is why it's so important to have a right theology of suffering. I've found so many who don't. They think that the Christian life means that we are now absolved of all problems, it's "goody goody gumdrops!" No, that's not the case.
But if we can see that our suffering has purpose in terms of fixing or turning our gazes toward Christ, to actually making us see what the eternal hope is, that changes everything!
Erin: It really does. Well, think about Peter and Paul who we've been talking about. You and I are sitting here in 2021 talking about the ways their suffering strengthens us. And I hope, Portia, there are women hundreds of years from now talking about the ways our suffering strengthened them.
It is part of living for Jesus and passing on the baton of our faith, and it has a lot of purpose in it, which makes it way more bearable to me.
Portia: It does. We don't suffer as people without hope. That's what I'm reminded of. I read that verse a lot: We don't suffer as people without hope. 
Erin, what do you have in the next episode?
Erin: In the next episode we're going to talk about wickedness and how that connects to this phrase, "in a little while."
The Deep Well is a production of Revive Our Hearts, calling women to freedom, fullness and fruitfulness in Christ!
All Scripture is taken from the ESV unless otherwise noted.
*Offers available only during the broadcast of the podcast season.