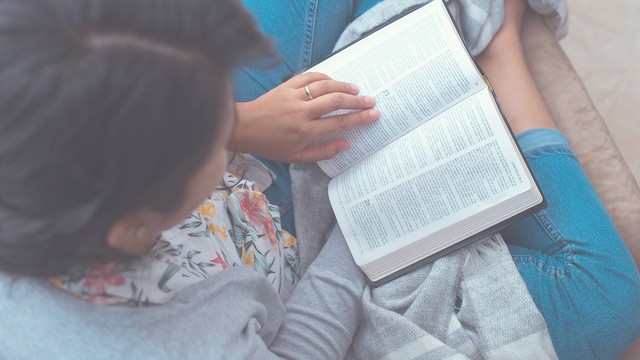 Megadoses
Nancy DeMoss Wolgemuth: You may have heard the debate in the health community about megadoses of vitamins. Some people think large doses of vitamins cure all kinds of diseases, while other doctors warn that too many vitamins can be toxic.
But there's no debate about megadoses of Scripture. You just can't go wrong taking in the Word of God.
Sometimes I like to vary my devotional routine and move through the Scripture more quickly than normal. It's like getting a megadose of God's Word.
Taking in megadoses of the Bible will give you a panoramic view of God's plan. You'll see the themes that run like rivers from Genesis to Revelation. You'll appreciate the entire story, and you can start to see Jesus on every page. Reading the Bible slowly and meditating on individual verses can also be helpful. But if you feel like you're stuck in a devotional rut, why not try getting a megadose of God's Word?
With Seeking Him, I'm Nancy DeMoss Wolgemuth.
*Offers available only during the broadcast of the podcast season.
For a donation of any amount