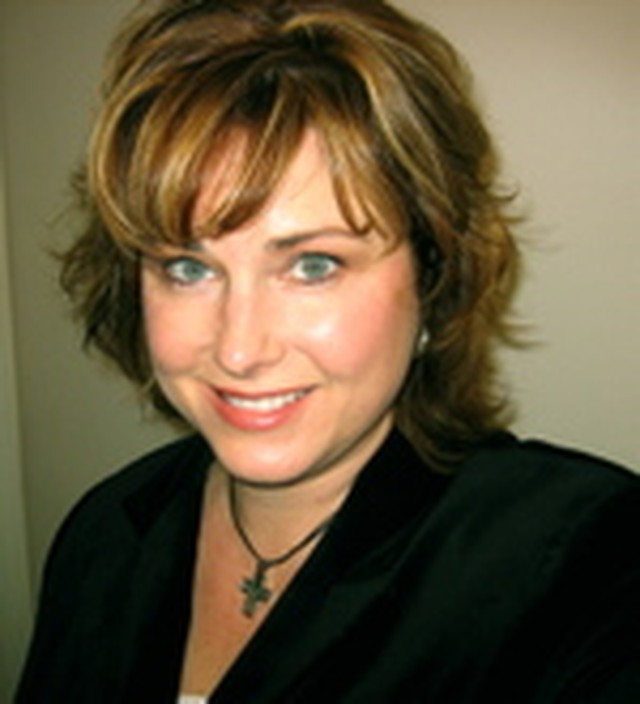 Trusting God's Plan
Leslie Basham: Carolyn McCulley says  there are appropriate levels of conversation for various types of relationships.
Carolyn McCulley: When you have allowed the communication, the length and depth and time of communication, as well as the topics that you discuss and the time you spend together—when those things exceed the stated level of commitment, then what you are doing is letting your heart get ahead of the stated boundaries of where you are.
So if you are a friend, don't act like a girlfriend. If you are a girlfriend, don't act like a wife. And if you are a wife, act like that and don't try to be anything less.
Nancy Leigh DeMoss: Our guest this week is Carolyn McCulley who has a written a book called Did I Kiss Marriage Goodbye? The subtitle is: Trusting God with a Hope Deferred. Carolyn, thanks so much for being here with us …
Leslie Basham: Carolyn McCulley says  there are appropriate levels of conversation for various types of relationships.
Carolyn McCulley: When you have allowed the communication, the length and depth and time of communication, as well as the topics that you discuss and the time you spend together—when those things exceed the stated level of commitment, then what you are doing is letting your heart get ahead of the stated boundaries of where you are.
So if you are a friend, don't act like a girlfriend. If you are a girlfriend, don't act like a wife. And if you are a wife, act like that and don't try to be anything less.
Nancy Leigh DeMoss: Our guest this week is Carolyn McCulley who has a written a book called Did I Kiss Marriage Goodbye? The subtitle is: Trusting God with a Hope Deferred. Carolyn, thanks so much for being here with us on Revive Our Hearts this week.
Carolyn McCulley: It's been fun. Thank you.
Nancy: Thank you for writing this book. You've made me think. As I was reading this book, I was thinking about a number of women I want to share it with. Some of them are older, single women who love the Lord but who have this deep desire to be wives and moms.
But then, I also thought this is a great book for married women too, just so many terrific insights in here about being a woman of God. And the issues of the heart really are so similar. So I hope our married women will not tune out today. Maybe you have all of this down. Maybe you don't have any issues along these lines. But you probably have some friends who could use some of this help. I think it's good for all of us.
Now Carolyn, you've helped us understand that Proverbs 31 is a passage that has obvious application to women who are married. But it also has some very practical, powerful implications for the lives of women who are not married.
Let's take, for example, verses 11 and 12 from Proverbs 31. "The heart of her husband trusts in her, and he will have no lack of gain. She does him good [this is the virtuous, the noble woman], and not harm all the days of her life."
Now that obviously applies to wives. But how does it relate to women who don't have a husband?
Carolyn: Well, that verse is a Hebrew idiom. "All the days of my life" is akin to our modern equivalent of saying 24/7. It does refer to that time period of being married. But there is an implication there for us as single women because we bring all the days before marriage into our lives.
Everything that we've built, everything that we've sowed, all the character qualities that we have cultivated or not cultivated are all present on the day we get married. So in order to do our husbands good, we have to be thinking into the future about what that looks like today.
Nancy: So as we live in the moment, we have to also be considering our interactions with men with the perspective of an entire lifetime.
Carolyn: Yes. It really starts with that phrase "guarding our hearts." That's one of those phrases that we toss around all the time in Christian circles. I'm not sure people really truly understand it. I know my impression of guarding my heart was really more like the "Hope Diamond." Put it behind censors and special walls and protect it, keep it from being affected at all by anybody who passes by.
And that's not really, I think, the point. I think the point really is more like standing guard over your own heart to keep it from bolting and heading in directions that God is not initiating. I'm very quick to look around and appreciate the godly men around me. I can find my heart drawn to them without necessarily their pursuit and without necessarily any indication that this is what God is doing.
A friend of mine coined a great phrase for this. She called it "dating in your mind." It's when you've decided something is good and you've decided that this is what you want, but it's not necessarily taking place.
Nancy: So what would be some signs that maybe you aren't adequately guarding your heart?
Carolyn: Well, I think actually one of the things I found useful is something that you once said in a seminar. You had a quote. And if I'm remembering it correctly it says, "Never picture yourself under any circumstances under which you are not."
That has come back to me so many times when I've found myself entertaining little daydreams and little thoughts about whoever has caught my interest at that time. I think, "He has not declared interest. I don't know that he wants anything more than a friendship." And here I am thinking about all the possible ways and things that could happen if we weren't "just friends."
I don't mean that in terms of sexual immorality. I mean that in terms of the little daydreams that you have about conversations and, "Oh, wouldn't it be fun if we went here or there someplace," things that you think are innocent in your mind. But they aren't really because you're picturing yourself; you're allowing your heart to go places that this man is not leading and he has not initiated.
Nancy: What's the danger of "dating in your mind," of those kinds of daydreams?
Carolyn: Well, the danger is that it builds an expectation, whether you are aware of it or not. You are starting to form an expectation that this ought to happen. And when you have that expectation, it comes with some internal deadline of when that ought to be fulfilled. When it doesn't, that's when we start to pull away from people; we start to react strangely. We start punishing people for the expectations that we've had.
Paul Tripp actually says, "Most of the conflict in relationships is not from an overt sin but because we've had an expectation that hasn't been fulfilled."
Nancy: One of the phrases you use Carolyn in this book is "tossing out your heart to men." Is that something you think is pretty common?
Carolyn: I do. I think it's the uniform witness of both men and women. The authors that I've read in preparing for this book and just in reading for my own benefit and edification say that women are far too quick to make themselves available to men, too quick to follow up on the slightest hints, to want to hand over their emotions and their affections without any clear definition.
Another author calls this "counterfeit oneness," when you've allowed the communication, the length and depth and time of communication, as well as the topics that you discuss and the time that you spend together; when those things exceed the stated level of commitment, then what you are doing is you're allowing your heart to get ahead of the stated boundaries of where you are.
So if you're a friend, don't act like a girlfriend. If you are a girlfriend, don't act like a wife. And if you are a wife, act like that and don't try to be anything less.
Nancy: But don't you think our whole culture really encourages women to be tossing out their heart? I get emails and letters from these women. They're pouring out their hearts. Some of them ended up marrying that person, and now it's a devastatingly painful relationship.
How can a woman avoid getting into some of these foolish relationships and end up in so much pain and heartache?
Carolyn: Well, guarding your heart is definitely a wisdom issue. There are definite aspects of what to do to protect yourself and to cultivate wisdom in your life. But ultimately, it is a worship issue. If you're guarding your heart, you're keeping your heart before the Lord and trusting Him for His timing and His provision in your life. You're not running ahead of Him and the things He's clearly indicating and opening up doors for.
So when we are worshiping the Lord and trusting Him by waiting in this and not just taking whatever looks good—"This guy looks good enough; I'll see if I can try to hook him a little bit or get some interest."
Nancy: We have some of these gals who have been in relationship after relationship, one broken one after another. What does that do to a woman?
Carolyn: Well, I think what it does is it practices serial rejection. The way that we relate practices a break-up culture rather than a culture of commitment.
Nancy: What does it matter to your perhaps future husband if you've given your heart to others before him?
Carolyn: You'll arrive at the wedding altar handing over a dented, dinged, scarred heart. Little pieces of it scattered everywhere like, "Here you go. Here are the leftovers. This is what you get." That's a practical matter.
But also when you've given away your heart and your expectations haven't been met, it is very hard to avoid bitterness. It is very hard to avoid withdrawing from whoever you've been friends with and not breaking apart that relationship.
And the one thing we really have to remember is that of all the friendships that we have and all the relationships that we have, if we keep breaking fellowship off we're breaking off relationship with people that the Lord has called and redeemed and loved Himself and that we will always be with in eternity.
And this is a point that I often keep in mind when I've been disappointed that this man and this woman or whoever it is that has got something that I didn't get; we will always be standing together around the Lamb because of what Jesus has done. I can't go through my church or through a series of friendships and risk breaking off all this fellowship because of things I've wanted selfishly and didn't get or even things I've wanted that have been legitimate and I didn't get because I have not been willing to wait on God and guard my own heart before the Lord.
Nancy: Don't you think part of guarding your heart is adjusting how you view men? I mean, there's a temptation to see them—you talked about "potentials," "just buddies" and "no ways." But God challenged you that that wasn't really the right way to view men.
Carolyn: That's right. One of the problems with viewing men in different categories is that we have too many categories. There really should just be one. They are our brothers in the Lord. And one day the Lord might take one of those brothers and make him our husband. But the rest of the men that we know, 99% of the men that we know, are our brothers in the Lord.
Our job as a sister is to encourage them, to say these are the evidences of grace that I see in your life, here's where I'm seeing growth. Let me spur you on as you are seeking to conform to the image of Christ.
Nancy: So how do I encourage these brothers who are part of my life, part of my church family, without being flirtatious, without tossing out my heart? How do I guard my heart without being uptight, rigid? How do I stay engaged in meaningful and healthy and godly relationships and yet not be flirtatious? There's a lot of a balancing act there.
Carolyn: Yes, there is. I think it comes down to how are you serving? If you've found yourself exclusively serving one brother or one man in the church, then you know that you're not spreading yourself across the spectrum of relationships that you have.
We need to be seen in public encouraging a wide spectrum of men. So whether it's in a Bible study or small group or Sunday School class, we need to be seen as women who look for evidences of grace in our brothers and comment on them.
If you know that this one friend has difficulty speaking up and sharing, when he does encourage him. If you know that another man has been seeking to serve more people and you're aware that he spent the weekend helping someone move, then encourage him in that.
But if we do it in public, all the other men will see that there's no ulterior motive for it.
Nancy: Can you really do that without sending signals that you don't mean to send, without defrauding men or creating expectations that you're really not in a position to fulfill?
Carolyn: Yes, I think if you keep it on the godly perspective rather than on something personal. If you're commenting on what you see God doing in their life rather than their outfit or their skills or something that could be more personal. But really, just looking to say, "I see what the Lord is doing here, and I want to commend you for this. I want to commend you for having a good response, for pouring out your life and serving someone, for deciding to give up some sort of recreation in order to meet someone else's needs.
Nancy: And of course, if you're not focusing all that encouragement on one person as in the glob of peanut butter, then it helps communicate your true intentions more honestly.
Carolyn: Yes. And you'll be known as a woman who encourages people.
Nancy: So keep in mind women, the way that we relate to men as brothers today has bearing on future relationships, on the possibility of a future husband. So we can't just live for this moment saying, "I can do what I want to do. I can toss my heart out. I can give my heart away. I can get involved in serial relationships, as Carolyn McCulley has said. But remembering that those interactions have to be considered from the perspective of an entire lifetime.
And we really can be, as the virtuous woman does in Proverbs 31, earning the trust of a future possible husband and of men who will be friends and brothers in the Lord, even if God does not choose to give us a husband.
Carolyn: There's an element of guarding your heart which is difficult. I've learned that that means you have to ask some tough questions, questions at times you don't want to ask a man whose actions are a little unclear; you're not sure what he means by the friendship and attention that he's giving, or you're really tempted to want to read into that.
I've learned that there's an aspect of going on the offense—like a sports team where you have to ask questions kindly but directly. Because getting information helps keep us from speculating about what's going on.
So I've learned that you have to ask questions such as: "In your friendships with women, have you found that there have been times when you needed to clarify your intentions? If so, what have you learned?" Or, "Are there others who are aware of the time that we spend together? Does anyone ask you questions about that?" Or almost anything that allows a man to answer this question in an open-ended way so that you learn from him what his expectations are.
I've had a pastor say to me, "Really, a lot of times the reasons why men interact with women rather carelessly is because it's clear in their minds why they're doing what they're doing." But it's not clear in our minds. And it won't be unless we learn to ask questions or we have the benefit of living at home with a godly father who is willing to ask those questions of the men who come around us.
But for a lot of us who are older and single, we have to ask those questions ourselves. It's tough, and it requires us to battle fear of man, and it requires us to think the best of the other situation. I don't want to, and most people I know don't want to.
And certainly it's hard for guys to want to bring clarification to their friendships, to say, "You know, I like you as a friend, and I'm serving you as a friend, but I don't like you as anything more than that." That's a very difficult conversation for them to initiate.
So sometimes asking questions is very helpful and asking them earlier than later.
Nancy: This can open the door for them to have greater freedom to define what the relationship is. And why is it so important for those friendships to be defined and intentional?
Carolyn: I do think with most close friendships between men and women, there are problems coming. Usually one person wants more out of the relationship than the other one does. And it doesn't start off that way. It usually starts off with just being a good friend.
But what happens over the course of time is you spend time together as you discuss your past, as you discuss your hopes for the future, you're building intimacy, intimacy that exceeds the stated level of friendship and the boundaries and definition of that.
It's what women are wired for. It's what we want. It's hard to avoid it. But we have to. We have to learn to ask those questions so that we don't get outside of those boundaries and start hoping for something more when the man is not headed there.
Nancy: So what's an appropriate way to move from true friendship with another man as a brother toward the possibility of his being not just a brother but a husband?
Carolyn: I don't really know from personal experience, but I have seen it in the lives of my friends. What happens is usually the man gets asked a hard question by another man. "Hey, you have a great friendship there. What's going on?"
I call this the "foot in the small of the back ministry." I try to serve my other single, female friends this way by sidling up to their male friends and saying, "Hey, what are you doing?" I think as I get a little older, I'll be able to keep that sort of matriarch image and keep sidling up to guys and saying, "What are you doing?"
But sometimes it takes an observation from an outsider to say, "You guys have a really good friendship. What are you doing?" Or it takes God's speaking or a combination of both to this man. Where I've seen this work really well is when he comes and he states to her, "This is what I'm doing. These are my intentions. These are my purposes. This is what I'm hoping for, and this is what I'd like our relationship to look like." Whatever you call it (dating, courting, whatever) as long as it's biblically based and it's based on principles that say, "I'm not toying with your affections, but I'm trying to move in a particular direction toward marriage and to see if God has that for us."
There are requirements to guarding your heart even in those stages and not get ahead. If you're courting, you're not engaged, and if you're engaged, you're not yet married. You can't just gush inappropriately in every stage. You still have to exercise some restraint realizing that there may be a time when this won't go forward.
Nancy: So what about a woman declaring her heart to a man before he's declared any intention for it to move forward?
Carolyn: I think it's risky. There are obviously couples who have gotten married, godly couples, God has led them in this way and they have some extenuating circumstances for that. But in general as a principle, I think it strips away the initiative from a man. And what a man doesn't have to work hard for, he doesn't usually respect.
Nancy: And the way a relationship starts out is often the way that relationship will continue. And I'll tell you, if I had a nickel for every woman who's married who has kind of cried on my shoulder about how her husband doesn't take initiative . . . And you wonder, "How did that relationship get started? Was he an initiator back when you were single?"
So for a woman who wants a husband who will be "a spiritual leader," who will be a servant leader, it's so much better for her to wait on the Lord and wait on that man to declare his intention, particularly if she wants to be married to a man who wants to lead her.
Carolyn: Yes, and to enjoy being pursued. I had a pastor's wife who once said, "Don't miss out on that. There's a real joy in being pursued. There's a security that comes from knowing that you didn't initiate this; he did. And he wanted to work for your time and attention and affections. Then you know it wasn't something you worked up or you manipulated."
I think when you start off on that basis, there's a constant temptation to worry and there's anxiety because this came of your own efforts. This is your Ishmael. It's not something that you can truly trust that God brought to you.
Nancy: How many women, Carolyn, do you know in their 30s, 40s, 50s and even older who are saying, "I have been waiting. Where are the men? No one is taking initiative. No one is pursuing me. I have been working on becoming a godly woman, developing godly character. I've been waiting on the Lord. The greatest desire of my heart is to be a wife, a mother, and my biological clock is ticking and no one is pursuing me."
Can you blame those women for—and of course I'm not endorsing this—but can you blame them for thinking, "Maybe it's time for me to do some pursuing"?
Carolyn: No, I don't blame them at all for thinking that way, and I understand those temptations. I face them in my own life. But then I have to look back and remember that not getting married is not the worst thing that's going to happen to me and that my life is brief and short. I only have a few short decades on the face of this earth to earn the rewards that I will have for all of eternity.
And yes, it's a very legitimate desire to want to get married. All I can say is when I look in Scripture, when we see those accounts like Rebekah and Ruth of single women who have gotten married, they're out there serving. They're not out there trying to hunt down a man in a meeting. They're not wasting their time running from single's event to meeting to single's event.
And I've been waiting 11 years since I became a believer to get married. And I'd spent those years running from single's meeting to event to social engagement, etc. And if the Lord were to require my life tomorrow, I would have nothing to show Him when I got there except, "Here are all the meetings I went to. And I didn't go to this meeting to hear this teacher. I didn't really care about serving those people. My head was swiveling around the whole time trying to find a husband for myself."
I've been in meetings where I have been distracted looking. I've found myself looking around. And at one event the Lord just spoke to my heart and said, "Do you eagerly anticipate My face the way that your head has been swimming around looking at all the single men here?"
Nancy: But can you really be happy, joyful for years, decades, maybe even a lifetime if that's the desire of your heart to have a husband and God never grants it?
Carolyn: Yes, I think it's possible to be happy. It's really in the degree to which you've placed your focus. If your focus is on getting married, if that is your ultimate goal and priority and it doesn't happen, then it is very hard to avoid bitterness and unhappiness and despair even.
But if your focus is on glorifying God and building up His church and seeing the gospel advanced—and those are big phrases, and they are big concepts, and they're hard to break down. But on a day to day basis, the Lord brings people across your path who need to be encouraged and served and loved. When your focus is there, then the desire for being married is diminished just a little bit because you're finding fulfillment in God's purpose and these other relationships.
So by seeking to give your life away to glorify God and benefit others, it does make it easier to live with a hope deferred. I'm not saying that you'll ever get to that point of saying, "I don't want to be married."
Nancy: Any more than the married woman who has an unfulfilled longing for children. That desire may not go away, but she can enjoy the peace of God, contentment, and a secure trusting relationship with the Lord even as a single woman who is never given the desire of a husband.
Carolyn: Yes. And I think the day that we get to heaven and we're able to see what God has done through us and around us, we're not going to begrudge the fact that He didn't give us a husband when we were used to reach so many more people than we might have been able to if we were married.
I'm just saying that the Lord is fully worthy of our trust, and His plan is such that we won't begrudge what He has done when we get to heaven. We'll say, "Oh, I understand now. And You taught me something about You in living with this desire that's gone unfulfilled."
Nancy: And if we could just keep our eyes on the finish line and Who's at the finish line, the Lord Jesus, the incredible lover of our souls, living life in the light of eternity makes every moment of this short existence here on earth look a whole lot different, doesn't it?
Carolyn: Yes.
Leslie Basham: If you want to live the kind of full, exciting life Carolyn McCulley and Nancy Leigh DeMoss were just talking about, I hope you'll get a copy of Carolyn's book, Did I Kiss Marriage Goodbye? Get some practical help on staying pure, how to be involved in a healthy courtship, and how to stay focused on the finish line.
Carolyn offers a lot of help for singles who want to serve God in whatever situation they're in. When you send a donation of any amount to Revive Our Hearts, we'll send you a copy of Did I Kiss Marriage Goodbye? We'll also include a booklet that has given perspective to a lot of singles. Nancy wrote it based on her experience as a single woman in ministry. It's called Singled Out For Him.
Please contact us. You set the donation amount. We'll send you Singled Out For Him and Did I Kiss Marriage Goodbye? Donate online at ReviveOurHearts.com, or ask for these resources when you give by phone. Call 1-800-569-5959.
The biblical story of Ruth begins with two single women in dire need. The story gives insight into singleness and a lot of other important topics. Nancy launches an in-depth study of Ruth starting tomorrow. I hope you can be back for Revive Our Hearts.
Revive Our Hearts with Nancy Leigh DeMoss is an outreach of Life Action Ministries.
All Scripture is taken from the English Standard Version.
*Offers available only during the broadcast of the podcast season.
Available Now for Your Donation