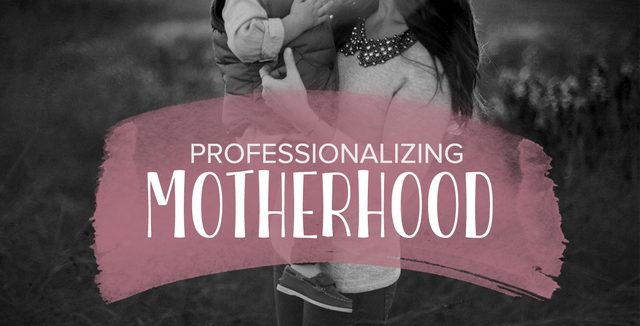 The Value of Motherhood
Leslie Basham: What is a typical day like for you?
Jill Savage: Getting up in the morning; getting breakfast. It used to be changing a couple of diapers, getting a snack, cleaning the kitchen, changing another diaper, fixing a bottle. You know, serving lunch, cleaning up after lunch, reading stories, going to the store, taking the kids on trips (either to the library or to the park), fixing dinner, changing a few more diapers and fixing a few more bottles.
Leslie Basham: Today is Tuesday, October 15; and you are listening to Revive Our Hearts with Nancy Leigh DeMoss.
If you're a mom, do you feel like you work hard all day and don't have anything to show for it? As soon as breakfast is cleaned up, it's time to make lunch. Today, you'll hear some encouragement and be reminded of why you do what you do. All this week, Nancy's talking with Jill Savage about "The Value of Motherhood." Here's Nancy.
Nancy DeMoss: Jill, welcome back to Revive Our Hearts!
Jill Savage: Thank you, good to be here!
Nancy DeMoss: I know that you're the founder and the president of a ministry that I'm just getting to know called Hearts at Home. I love that name. How did you come to start that ministry?
Jill Savage:
I got into this motherhood thing and realized, Boy, I could use one of those conferences about now. But I didn't need it for teaching. I needed it for motherhood.
We actually had a Mom's group that was just growing in leaps and bounds in our little community of Bloomington, Illinois. And as that group was growing, I approached the group and said, "You know, what if we did a conference? What if we did a conference just for moms?" And so a group of us (about thirteen of us) began praying regularly, every Sunday night for about three months, about the possibility of doing that. And we just began to see God opening doors.
And so we had our very first event in 1994.
We were expecting about 400-to-500 hundred women and we had 1,100 women that came. And we realized then that we were really underestimating the need. And our conferences have become known as Mommy School. And now we hold three events a year. And our national convention has about 5,000 moms that attend in Bloomington, Illinois.
And they come to be encouraged. They come to be equipped. They can take all kinds of workshops. We hope that they go home encouraged, and that they don't feel alone in this whole motherhood thing--that they have fresh vision.
We lose, I think more than anything, moms begin to lose vision for what they do because it is so mundane at times. The tasks that a mom works to accomplish are mundane. It feels like, that really, we even question what we're accomplishing. And so, our events help moms to refocus back on what it is you're accomplishing.
Nancy DeMoss: And I think that whole issue is one that is a source of frustration for a lot of moms. You know, the dad comes home at the end of the day; and he's wanting to know, "What did you do today?" And she looks around and is wondering what she has to check off her "to-do" list?
Jill Savage: Exactly! And that is probably the biggest challenge of the profession of motherhood, looking and saying, "What did I do today? What did I do this week?" And so much of it is "things" that we just do over again. We make the beds. They get slept in again. We make the meal. It's time for a snack. Then it's time for another meal. Then it's time for another snack. I mean, I truly dream of the day that I can say, "The kitchen is closed." And it really will be closed! Ha-ha!
But so much of what we do isn't missed until we don't do it. But it is so very valuable. I had one mom put it this way. She said, "All I do is wipe, wipe, wipe." She says, "I wipe counters and I wipe bottoms and noses and everything else." And she said, "You know, I just feel like I don't really accomplish anything."
But I think what we have to do...I think that there are two very important things that moms have to do. We have to stop and we have to look at the "why" behind what we do. Yes, I wipe, wipe, wipe all day. Yes, I cook. It feels like I cook all day. I'm always preparing food. But why do I do that?
For me, I think I read all day. I have a preschooler who loves books. Why do I do that? Why is that important? And you know the reason it is important is, when we can assign the "why" behind the task.
I wipe my son's nose to help him take care of his physical needs and to teach him how to do it himself someday. I wipe counters to take care of the home that I've been given, the home that brings a sense of security to my family. I read all day to my son (it feels like all day at times); I read dozens of books to help expand his world.
That's why I do those things. And if we begin to lose the "whys" behind them, then we begin to lose our focus.
Nancy DeMoss:
Jill Savage: We have a mission statement for our family, and I have a personal mission statement. My mission statement is that "I would grow to know God--the absolute best that I can--before I meet Him some day."
Nancy DeMoss: So that's your first relationship.
Jill Savage: "And that I would help my family to do the same." That's my personal mission statement and that helps me to stay on target for what my goals are. And then out of that, out of that mission statement, we set goals.
But how do I do that? If that's my mission statement, how do I do that? And so, I begin to set my daily goals with that in mind or my weekly goals or my monthly goals. For instance, maybe it's a character trait I'm seeing that one of my children needs to work on.
Maybe they need to work on patience. And so I begin to set my goals around helping them learn that character trait. What does God's Word say about patience? So maybe that's the Scripture we look at. You know, opportunities that I can help them to learn that and to understand the benefits of growing that character trait in their life. So we begin to set forth goals.
But I think the other thing that's really important for women to realize (with goals) is that the world defines goals as...in fact, if you look in Webster's Dictionary, it says, "something accomplished, a project that is finished." I think that's the way it is stated.
Nancy DeMoss: And a mother's work is never finished.
Jill Savage: Well, there's the problem. Nothing ever feels accomplished or finished. And so, if we measure accomplishment by the world's standard, it feels like we're not accomplishing anything. In other words, I didn't get project A done by, you know, by Tuesday.
Nancy DeMoss: And you can't raise children by Tuesday. It's always really a longer term than that.
Jill Savage: It's very long term. And we have to change from thinking of all these little short-term goals that would say, "I'm accomplishing something," to long-term goals--one long-term goal.
One long term goal that says, "My goal is to raise an emotionally healthy child to grow into a young adult who can impact the world around him." And that is a very long-term goal. It's a very long-term goal.
And if I stop and I say, "That's my goal." And then I say, "What did I accomplish today? Well, I read four books to my five-year-old. Is that going to help him someday? Yes, it will."
I sat on the bed with my sixteen-year-old daughter and helped her sort through everything that she's dealing with in a personal relationship. Is that going to help her to grow into a healthy adult? Yes.
I've listened to my son play the same piano piece four times and helped him with his talent there. Is that going make...? Yes, because someday he's going to do something with his music; and so I have worked towards my goal. And so we have to...we have to use a different measuring stick than what the world deems as important when we're looking at the career of motherhood.
Nancy DeMoss: And how I thank the Lord, as I listen to you talk, for my own mom, who sat next to me on the piano bench for years and listened and helped me play those scales and learn those pieces and listened to us read and in so many ways invested herself, as a mom of seven children--six of those in her first five years of marriage!
And I am just now, as an adult, appreciating so much more the investment that she made, that is now reaping dividends and producing fruit. She committed herself then, as you are now, to this very long-term goal. You are really saying then that your priorities have to flow out of that major overriding goal.
Jill Savage: Yes, you're exactly right. We need to have a sense of why we're doing what we're doing. And then we need to build our goals around that. You know, so often moms come home with no strategy in place. And when you have a strategy...we need to have a plan for how we are going to approach this thing.
Now, it better be a very flexible strategy (ha-ha!) because it will change. And children demand flexibility. I mean, just as soon as you think you're going to operate a certain way, you end up with a sick child or you're dealing with a discipline issue. So you have to learn flexibility as well. But if we don't have something that we are aiming for, we will always miss the target. And so we have to know what our target is. And then we have to aim appropriately.
Nancy DeMoss: And you know, Jill, in this area (as in every other area of life) it is so important that we go back to the Scripture to find our instructions, our goals, our purpose in life, our mission statement. I'm thinking about a passage in 1 Timothy where the apostle Paul spoke to Timothy, his son in the faith. He's really speaking as the spiritual parent. He said, "Now, the goal of our instruction," this is our purpose, this is what we're aiming toward, "The goal of our instruction is love."
You talked about wanting to love God yourself and teach your children to love God. And He said that love comes springing forth out of a heart that is pure, a conscience that is clear and a faith that is genuine.
What a mission statement for a spiritual parent or for a physical parent--for you with your children, for a mom who is listening to us today and wondering, Why am I doing this? What is this all for--the wiping, the listening to the same piece being played over and over again, the chauffeuring to soccer games? Why am I doing all of this?
The goal of our instruction is love--that your children will love the Lord their God with all their heart, that you will love God and be able to teach your children to love Him. And that love, that Scripture says, "Comes flowing forth out of a heart that is pure, a conscience that is clear and a faith that is genuine." So that is really what you are trying to teach your children with the heart and the confidence that one day they will be instructing their children in these very same things.
Leslie Basham:
We have the series called Professionalizing Motherhood on cassette for a suggested donation of $5 or on CD for a donation of $7. If you are a busy mom, you may want to pop in the tape while folding clothes or sweeping the floor. It could be just the thing to remind you of why you're doing seemingly mundane tasks. You can also order or get more information at ReviveOurHearts.com .
Now, just as you work hard to keep your home in order, we work hard to bring you this program every day. There are many expenses involved in recording and editing the program. The radio station that brings you Revive Our Hearts has to pay their bills as well. And the way we're able to continue on the air is through the support of our listeners. If God has used the ministry of Revive Our Hearts in your life, would you pray about what you can give to help us continue on the air in your area? You can send your gift to Revive Our Hearts.
It's easy for a woman to think of herself as a mother first and a wife second. Tomorrow, we'll hear why that's backwards. We hope you can be here for Revive Our Hearts.
Revive Our Hearts with Nancy Leigh DeMoss is a ministry partnership of Life Action Ministries.
That's Nancy DeMoss reminding moms of their God-given role in shaping the next generation. She has been talking with Jill Savage about "The Value of Motherhood." And if you would like to get a copy of their complete conversation, you can call us at 1-800-569-5959. You talk in your book about the importance of having goals, of having a mission statement. You encourage women to write a mission statement for their lives. What's your mission statement, Jill, and what is your goal as a mother?Well, actually, once again going back to my preparation for the teaching field, I'd always been one to go to conferences, seminars--in fact, we were required in college to be a part of professional organizations. And I always came back revived for the classroom--new ideas, new things to try, new strategies.
*Offers available only during the broadcast of the podcast season.
Support the Revive Our Hearts Podcast
Darkness. Fear. Uncertainty. Women around the world wake up hopeless every day. You can play a part in bringing them freedom, fullness, and fruitfulness instead. Your gift ensures that we can continue to spread gospel hope! Donate now.
Donate Now