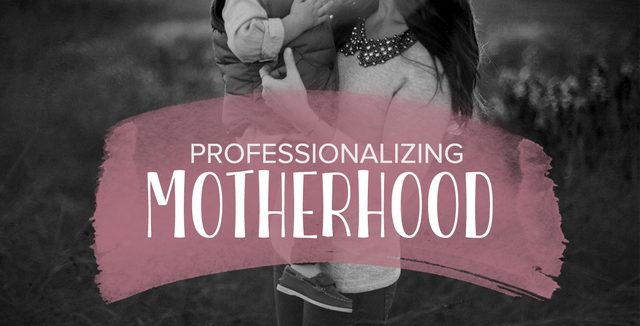 Not, Just a Mother
Leslie Basham: Imagine a woman who combines the skills of a chauffeur, a chef, a nurse, counselor, fashion consultant, accountant and teacher. Is it right to refer to such a person as "just a mom?"
Today is Monday, October 14; and you are listening to Revive Our Hearts with Nancy Leigh DeMoss.
If you stay at home with kids, have you ever caught yourself telling someone that you're "just a mother?" Even those of us who realize that motherhood is a high calling sometimes feel embarrassed when our job is being compared to a business world occupation. How can we count our day's influences? Nancy is going to help us out. Here she is to introduce today's guest.
Nancy Leigh DeMoss:
Jill Savage: It's good to be here.
Nancy Leigh DeMoss: And instead of my introducing you, I have a bio sketch in front of me here. I've had the chance to get to know you a little bit and learn more about what you do. So, let's ask you to introduce yourself. When someone asks you, "Jill, what do you do," how do you answer that question?
Jill Savage: Well, the biggest thing that I do is I'm a wife and I'm a mom, and I love my job.
Nancy DeMoss: Do you find that for a lot of women when they're asked, "What do you do" that there is maybe a little bit of embarrassment or reluctance to say, "I'm a wife and a mom, and I love my job?"
Jill Savage: Oh, yes, I think exactly so. I think the most pat answer that you get when somebody says, "What do you do," if you are a wife and a mom, the response is usually, "Oh, I'm just a mom or I'm just at home." And I think we need to remove the word just from that because that really belittles what that job entails and the value of it. I think it's a job that women, in general, need to take seriously. And we need to think of it as a profession.
Nancy Leigh DeMoss: You've written a book called Professionalizing Motherhood. In what sense do you consider motherhood a profession, and did you always view it that way?
Jill Savage: Well, that's a really good question because, no, I didn't always view it that way. My profession, when I went to college and I got my degree, was music education. And I thought I would be a music teacher, and that's all I could imagine doing with my life. And I even thought, You know, even if we have a family someday, I could teach music. And being a teacher works out really well with a family because you have your summers off, and so I always thought that would be what I would do.
My husband decided to go to college after I had finished my schooling. And by that point in time, we actually had two children. So, we made a move to a new community so my husband could go to school to be in the ministry.
And our perfect plan was that I would find a teaching job and I would begin taking care of the family while he got his degree. But what happened is that we had moved to a small community, and there weren't any teaching jobs available. And all of a sudden, we found ourselves with two small children and needing an income and trying to figure out what to do.
So, we ended up deciding that I would do daycare in our home. And as I did daycare in our home, some unique changes were happening in my thought process. And so as I began taking care of other people's children, I actually began to have some new insight into this whole child-rearing thing. And God began to change my heart.
Nancy Leigh DeMoss: You saw some things (you say in your book) in those children that made you realize the value of mothers in the life of those children.
Jill Savage: What I saw was that I provided them excellent care in my home, but it wasn't always me that they wanted. You know, if they got off the school bus and they had a rough day at school, I would listen to their struggles and their hurts. But it really was Mom that they wanted, and they would even say that.
Or, you know, if they fell down during the day, I would bandage that wound up and I'd probably, you know, I'd rock them and take care of their emotional and physical needs. But it was Mom that they cried for. And I really began to see that their need for Mom was high.
And, so, I began to do a shift in my thinking and shared that with my husband and said, "You know, I think I need to be home while the kids are small." And he agreed with that. And, so, with that in mind, we actually moved, made a move. And he was beginning an internship, and we moved with me being committed to being at home until the kids got in school. And then we thought, Well, I could then start teaching again.
We ended up adding another child to our family. And I thought, Well, I'll be home another five years. And just as she was entering into kindergarten, we found ourselves expecting a fourth child. And at that point in time, I thought I would be home forever.
But the reality was--what I was not anticipating--was that our older children were entering the teen years. And I thought their need for me would be less the older that they got. And what I began to see is that it was more. They really needed me to help them sort through this world that all of a sudden they were experiencing. And I really wasn't prepared for that.
And, so, at that point in time, I did my final shift in thinking. Because I kept looking at this carrot out in front of me, this carrot of "Someday, I'll go back to teaching. Someday I'll return to my profession." And this was the final shift for me. And I went, "Wait a minute! You know what? This motherhood thing is my profession. And I need to stop thinking, Well, I'll just do this until I can go back to teaching."
I needed to go, "Wait a minute! I need to take this seriously. I need to think of it as a profession. I need to approach it as a professional. And I need to stop looking at this carrot out there, and not doing the job as well as I can do because I think I am biding my time."
So, that was the final shift in thinking for me, of going, "You know what? I need to be a wife and a mom, and I need to consider it my profession. And when my children leave home, I may very well return to teaching. And I may not." Then in the meantime, I know that I need to be committed to them fully because raising children takes a lot of time and energy. They need you all the way through, not just when they are pre-schoolers.
Nancy Leigh DeMoss: I love the way that in your book you do encourage moms that this a career and a profession that has as much or more value than any other kind of career or profession that they could choose. They need to take it seriously in terms of getting the training, the equipping, the support, the development, learning to establish goals and priorities. And that this is something that really is worth a huge investment of their lives and their time.
You know, one of the things that I have observed is that moms are going to invest in their children sooner or later. They can make the investment when their children are little and pliable and there's opportunity for those moms to be the primary source of spiritual and practical and godly input into their children's lives.
And if they don't make that kind of investment when the children are little, when the children are older, it's certain that there are going to be heartaches and issues that they will have to give attention to at that point.
And that doesn't mean that if a woman's a good mom that there won't be issues with the children later. But sooner or later, she's going to make that investment in her children. And how much better for her to be making that when they're young and really can be molded and shaped by her love and her influence.
Jill Savage: We really do not realize the impact that a mom can have on the life of her children. I think, as a culture, we don't really stop and think about that. We have often said, "You know, this is something we can have some substitute care on."
And there are children that grow up in substitute care and do just fine. But we're missing the opportunity to influence the next generation, to fully influence that next generation. We are teaching our children about marriage. We are teaching our children homemaking skills. We are teaching our children how to navigate relationships. Boy, that takes a lot of time and energy.
And when I am distracted from that and can't give it the fullest time and energy, you know what? My children will then turn; they'll turn to their peers; they'll turn to the media, whatever fills their time to answer their questions.
A lot of times, they don't get the right answers to their questions. And so, you know, I need to take this job seriously. We need to look at it as a profession and set about with whatever job training we need to find, whatever goals we need to set, whatever encouragement we need to secure, to be the best wife and the best mom that we can be.
Nancy Leigh DeMoss: You know, Jill, I love your emphasis on the fact that a mom is making an investment, not only in the here and now, but in the next generation. She is really raising up a legacy. And as I heard you talking about that, an Old Testament mom came to mind. Her name is Jochebed (Exodus 6:20).
People may not be familiar with her name, but they are familiar with the name of her son, whose name was Moses. And this woman cared for her child. She gave birth to a child in a day when women were being discouraged from having children, but she feared the Lord more than she feared the pagan king. And she said, "We're going to have this child and we're going to preserve this child" (Exodus 2:2 paraphrase).
She set out to protect this child from the influences that would have threatened to take his life as an infant. And when Pharaoh's daughter came and found that baby in the bulrushes--we all know the story--it was Jochebed, Moses' mother, who made herself available (Exodus 2:9). She put herself in a position where she could take that infant child and nurse him, bring him up for perhaps what was the first several years of his life. She was the primary caretaker before she was forced to turn that child over to another caretaker.
And I don't know what she did during those early years, the Scriptures don't tell us. But we know that when Moses grew up, he had the values of the children of God and not the values of Egypt in his heart. He feared the Lord more than he feared the king. Where did he get that?
It had to be on the knees and from the heart of that mother who said, "This is what I was called for. This is what God has made me for is to be a mother to this child." And she had no way of knowing that child was going to become Moses, the deliverer, the law giver, the man who would have an intimate relationship with God and lead others into that relationship.
And I just think of a mom who is listening to us today who is parenting against incredible odds. Maybe she's a single mom, maybe a mom with lots of pre-schoolers. And it just seems overwhelming, like it would be so much easier to give that task to someone else.
That mom doesn't know but that those little feet running through her house right now belong to someone that the Lord is going to raise up. Maybe not as a Moses but as a Jill Savage or another servant of the Lord to leave a mark and make an impact on the next generation far greater than what that mom could ever do apart from the investment she is making in that life.
Leslie Basham: That's Nancy Leigh DeMoss talking with Jill Savage about the value of motherhood. If you're a stay-at-home mom and have been lifted up by today's program, we hope you'll get the book Professionalizing Motherhood by Jill Savage. She will help you understand how to answer when people ask, "So, what do you do?"
Jill has been encouraging moms for years and now can share some of that encouragement with you. You can get a copy for a suggested donation of $13 by calling us at 1-800-569-5959.
If you missed any of today's program, you can read a transcript or hear it by visiting ReviveOurHearts.com. You can also order Jill's book or a tape of today's conversation while on-line.
And if you have been encouraged as a stay-at-home mom through today's program, you could encourage us by writing to tell us about it. And please remember to pray for the ministry of Revive Our Hearts. There's no better way you can help us.
Tomorrow, we'll hear again from Jill Savage. She'll help us learn to approach mothering with long-term, not short-term goals in mind. We hope you can be here for Revive Our Hearts.
Revive Our Hearts with Nancy Leigh DeMoss is a ministry partnership of Life Action Ministries.
*Offers available only during the broadcast of the podcast season.
Support the Revive Our Hearts Podcast
Darkness. Fear. Uncertainty. Women around the world wake up hopeless every day. You can play a part in bringing them freedom, fullness, and fruitfulness instead. Your gift ensures that we can continue to spread gospel hope! Donate now.
Donate Now