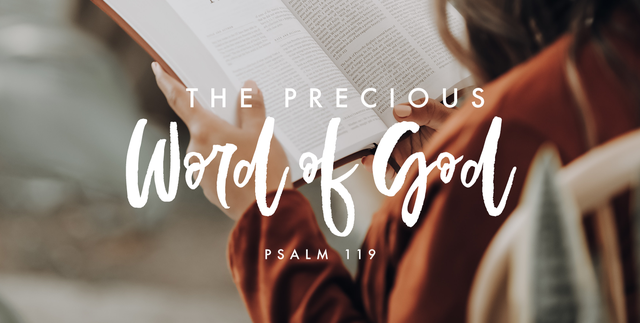 — Audio Player —
Recapturing the Wonder
Dannah Gresh: Nancy DeMoss Wolgemuth says that at times reading the Bible is a vibrant, rich experience for her.
Nancy DeMoss Wolgemuth: But there are other times when reading or listening to the Scripture feels dry and dull and lifeless. If you've not been there, maybe you haven't been a Christian for more than about a week. 
Dannah: Find out what makes the difference, today on Revive Our Hearts with Nancy DeMoss Wolgemuth. It's January 9, 2020, and I'm Dannah Gresh.
I hope you join us as we get our hearts re-reminded of the joy of spending time in God's Word every day. That's what we are focusing on all this month, the first month of 2020, here on Revive Our Hearts.
Outside of God's Word, outside of spending time daily in the Scripture, you and I are never going to experience the freedom, fullness, or fruitfulness in Christ that we are meant to know. Nancy DeMoss Wolgemuth knows that to be true in her own life. Last winter she took some time to speak at Founder's Week, a conference at Moody Bible Institute in Chicago. She challenged them (and now you and I) to delight in the precious Word of God. Here's Nancy.
Nancy: The last time I spoke at Founder's Week was four years ago. And kind of a little behind-the-scenes glimpse of that week . . . There was a man that I had known and respected professionally who knew that I was going to be here. He asked if he could meet with me the day before I was scheduled to speak, and I agreed.
Robert Wolgemuth was a widower, and I was fifty-six and had never been married. I had a sense that he was not just wanting to say "hello." One little clue was that he had a dinner meeting that night, the day before I was to speak, in Nashville. He lived in Orlando at the time, and so he scheduled his flight from Orlando to Nashville by way of Chicago—for what turned in to be a ninety-minute meeting.
Robert arrived at Moody first, over at the Institute, as I was driving into the city from just the other side of the lake, in Michigan. And when Robert got here he connected with Greg Thornton. Where is Greg tonight? (audience cheers)
Yes! I love the way you love Greg and Grace. Robert connected with Greg, who had been a dear friend of both of ours for many years. He told Greg why he was here, and asked if he might borrow Greg's office for our meeting. Greg graciously agreed. 
Now, you know Greg—quiet, calm. So when he exited his office so we could meet there, he went to meet his wife for lunch. And I learned later that he said to Grace, "You won't believe what's happening in my office right now!" Did I get that right? 
Well, Robert asked, and we were both so nervous! Well, I can't speak for him. I know I was. But he asked if I would be open to beginning a friendship. That was our first date. Three months later we were engaged—it gets better—six months later we were married! (audience cheers) We recently celebrated our third anniversary. I could not be more grateful for Greg's office, and for the gift of this precious man. 
I happened in my quiet time this morning to come to the Song of Solomon, and let me just tell you, it has taken on a whole new meaning! That wasn't in my notes.
I told Greg and Grace after we had that infamous meeting, that precious meeting . . . I said, "He's a gentle man, and he's a gentleman." And Honey, you're a friend, a shepherd, a cheerleader, and I couldn't love you more. Would you just stand so these friends can meet you? (audience cheers)
I'm thankful too for members of Robert's family who live in the Chicago area who are here with us tonight, and one who's flown in from Denver for some meetings. How you've adopted me into your family, I'm so, so grateful. 
And Robert and I have just written our first book together. And, Lord willing, it will release in September, being released by Moody publishers. It's called You Can Trust God to Write Your Story. And it's true! 
You may be a senior at Moody and thinking that if you don't have a boyfriend or girlfriend by now that you never will. You can trust God to write your story. 
This book is not just about our story. It's about many other stories of people in hard times and hard places who have learned to embrace the mysteries of God's unfailing providence. He is so, so good. 
Would you pray with me? And now, Lord, your Word says that you have exalted above all things Your name and Your Word. So I pray that You would help me, help us, to do that very same thing tonight. We pray it in Jesus' name, amen.  
Well, I probably don't have to tell you that not everyone agrees with Moody Bible Institute about the value and the preeminence of the Bible. 
I was in a friend's condo the other day, and I noticed a book she had in there. It was called 1,001 Books You Must Read Before You Die. I can't even imagine reading that many books before I die, but here was a list of ones you must read. It was edited by an English literature professor, and it included classics like: Arabian Nights, Wuthering Heights, War and Peace, Little Women, many books most of us have probably never heard. And then I realized that astonishingly, this book of 1,001 Books You Must Read Before You Die, did not include the Bible! 
Now, more recently, the Bible did make another list. Last spring, the editors of GQ magazine wrote an essay called "21 Books You Don't Have to Read." And they said that many of the classic books we've always been told are "must reading," are really overrated. They're not worth reading, and they should be struck from what's been called the list of "great books." Their list of "21 Books You Don't Have to Read" included books like Hemingway's The Old Man and the Sea,  Mark Twain's The Adventures of Huckleberry Finn, and Tolkein's The Lord of the Rings.
And then included in those "21 Books You Don't Have to Read" was the Bible. Here's what they said, in part, about that book. "Those who have read the Bible know there are some good parts, but overall, it is certainly not the finest thing that man has ever produced. It is repetitive, self-contradictory, sententious [whatever that is], foolish, and even at times ill-intentioned." 
Now, as Christians, we are people of the Book. But sometimes, we lose the wonder of the Word. And tonight, I am asking God to give us a fresh sense of the beauty and the sweetness of His Word—to help us to love it, to delight in it. I can't think of any better passage to help us do that than Psalm 119,so I'm going to ask you to turn to my text tonight: Psalm 119. 
Some of the messages this week have focused on two verses. I love those messages. But I'm going to take you tonight to the longest chapter in the Bible—176 verses, to be exact. I had a friend years ago, he's now with the Lord, but he talked about when he was growing up his mother (his dad was an evangelist and was often gone and his mom) would read to these five kids as they were growing up five chapters of God's Word every day—out loud. And this man said, remembering back on his childhood, "When she got to Psalm 119, I thought eternity had come."
I read about a seventeenth century minister who was condemned to death by hanging. The custom was the condemned man was allowed to select a psalm to be sung, and he chose Psalm 119. Before the psalm ended, a messenger arrived bringing news of a pardon, and his life was spared! It turned out, this man was expecting the pardon, and he intentionally chose Psalm 119 as a stall tactic!
There have been many lengthy works written on this psalm. Thomas Manton was a seventeenth century Puritan clergyman who wrote a three-volume work—almost 1700 pages, 190 long chapters on Psalm 119. It was more than one chapter per verse. And then our friend Charles Haddon Spurgeon, his Treasury of David, his commentary on the Psalms, devotes 350 pages to Psalm 119, more than 250,000 words.
We're not going to do anything like that tonight.
As you may know, this psalm is beautifully constructed. It's a beautiful piece of literature. It's Hebrew poetry. It forms an acrostic. There are twenty-two letters in the Hebrew alphabet, and in this psalm there are twenty-two stanzas, or units, each of which has eight verses. Each of those units is built on a different letter of the Hebrew alphabet in sequence, like A–Z. And each verse in that stanza begins with that same letter; it's beautifully constructed.
One commentator said that Psalm 119 is an alphabet of prayers and reflections on the Word of God. After the first three verses, which we're going to read in just a moment, the rest of the psalm is actually a prayer. The psalmist talks to God about His Word. 
I want to read several units of this psalm. I actually thought about reading the entire psalm, which can you can do in fifteen minutes, and that might have been the way to go, because anything God's Word says is more powerful than anything I could possibly say about it. But I'm going to read just several of those stanzas, a sampling for us tonight that I want to try, as we just let our hearts be washed with the water of His Word, I want us to sense, to feel how the psalmist felt about the Word of God. So let me ask if you would stand in honor of God's Word as I read, beginning in verse 1 of Psalm 119.
If you want to turn there or scroll there in your phone, feel free. I know we have many different translations. I'll be reading from the ESV, and I'll tell you what verses we're reading as we skip around a little bit. 
Hear the Word of the Lord:
Blessed are those whose way is blameless, who walk in the law of the Lord! Blessed are those who keep his testimonies, who seek him with their whole heart, who also do no wrong, but walk in his ways! You have commanded your precepts to be kept diligently. Oh that my ways may be steadfast in keeping your statutes! Then I shall not be put to shame, having my eyes fixed on all your commandments. I will praise you with an upright heart, when I learn your righteous rules. I will keep your statutes; do not utterly forsake me! How can a young man keep his way pure? By guarding it according to your word. With my whole heart I seek you; let me not wander from your commandments! I have stored up your word in my heart, that I might not sin against you. Blessed are you, O Lord; teach me your statutes! With my lips I declare all the rules  of your mouth. In the way of your testimonies I delight as much as in all riches. I will meditate on your precepts and fix my eyes on your ways. I will delight in your statutes; I will not forget your word (vv. 1–16).

Let your steadfast love come to me, O Lord, your salvation according to your promise; then shall I have an answer for him who taunts me, for I trust in your word. And take not the word of truth utterly out of my mouth, for my hope is in your rules. I will keep your law continually, forever and ever, and I shall walk in a wide place, for I have sought your precepts. I will also speak of your testimonies before kings and shall not be put to shame, for I find my delight in your commandments, which I love. I will lift up my hands toward your commandments, which I love, and I will meditate on your statutes (vv. 41–48).

Oh how I love your law! It is my meditation all the day. Your commandment makes me wiser than my enemies, for it is ever with me. I have more understanding than all my teachers, for your testimonies are my meditation. I understand more than the aged, for I keep your precepts. I hold back my feet from every evil way, in order to keep your word. I do not turn aside from your rules, for you have taught me. How sweet are your words to my taste, sweeter than honey to my mouth! Through your precepts I get understanding; therefore I hate every false way (vv. 97–104).

Righteous are you, O Lord, and right are your rules. You have appointed your testimonies in righteousness and in all faithfulness. My zeal consumes me, because my foes forget your words. Your promise is well tried, and your servant loves it. I am small and despised, yet I do not forget your precepts. Your righteousness is righteous forever, and your law is true. Trouble and anguish have found me out, but your commandments are my delight. Your testimonies are righteous forever; give me understanding that I may live (vv. 137–144).

Princes persecute me without cause, but my heart stands in awe of your words. I rejoice at your word like one who finds great spoil.  I hate and abhor falsehood, but I love your law. Seven times a day I praise you for your righteous rules. Great peace have those who love your law; nothing can make them stumble. I hope for your salvation, O Lord, and I do your commandments. My soul keeps your testimonies; I love them exceedingly. I keep your precepts and testimonies, for all my ways are before you. Let my cry come before you, O Lord; give me understanding according to your word! Let my plea come before you; deliver me according to your word. My lips will pour forth praise, for you teach me your statutes. My tongue will sing of your word, for all your commandments are right. Let your hand be ready to help me, for I have chosen your precepts. I long for your salvation, O Lord, and your law is my delight. Let my soul live and praise you, and let your rules help me. I have gone astray like a lost sheep; seek your servant, for I do not forget your commandments (vv. 161–176).
This is the Word of the Lord. You may be seated.
In his lovely devotional book on the Psalms, Sam Storm says that this psalm shows to us the "mind-blowing beauty, the sin-killing power, and the breathtaking expanse of God's Word." I love that. You heard in that reading at least eight synonyms for God's Word:
The law of the Lord 
His testimonies 
His precepts 
His statues 
His commandments 
His rule 
His word
His promise
You heard some adjectives for God's Word.
It is righteous.
It is good.
It is completely pure.
It is trustworthy.
It is just. 
It is wonderful 
It is true. 
It is sweet. 
Now, there are four kinds of statements that I've been able to find in Psalm 119, and almost every single verse falls into one or more of these four categories. I want to mention three of them, and then we're going to camp on the fourth for the rest of our time tonight. 
First, you'll find affirmations, observations, about God and His Word. For example, verse 89, "Forever, O Lord, Your Word is firmly fixed in the heavens."
Then, you'll find resolutions where the psalmist resolves, he promises to seek God and to walk in His ways. For example, in verse 15 he says, "I will meditate on your precepts and fix my eyes on your ways." Resolutions.
And then there are a lot of petitions where the psalmist pleads with God for His help. He says many times, "Teach me, O Lord, the way of your statutes."
You have many great teachers here at Moody Bible Institute, but they know, and you know, that no one can teach us God's Word. We can't learn it, apart from the power of the Holy Spirit. 
But then there's a fourth kind of statement that you find all the way through this Psalm, and you heard many of them in what I just read. They're statements of adoration or celebration, where the psalmist praises God for the wonder, the beauty, the sweetness of His Word. 
Verse 24: "Your testimonies are my delight." 
Verse 97: "Oh, how I love your law! It is my meditation all the day."
Verse 103: "How sweet are your words to my taste, sweeter than honey to my mouth!"
If I counted correctly, I just counted it up quickly this morning, but the word "delight," at least in my translation, appears eight times in Psalm 119, and the word "love" appears ten times. Now, these translate into some different Hebrew words, but in the English, "delight": "I delight in your law, I love your law." That's what we want to focus on tonight.
Now, you would assume that those of us who are associated with Moody BIBLE Institute would naturally love God's Word, that we would delight in it, that it would be precious to us. But have you found, as I have, that familiarity can make even the richest, sweetest treasures seem commonplace? 
We've had a number of Moody grads as part of our ministry staff over the years, and what a gift they've been to our ministry. I remember one of them saying years ago to me, "When I was a student at MBI, I had the Word coming at me from all directions. But I wish that I had spent more time just alone with God, getting to know Him, cultivating a personal relationship with Him, learning to trust Him, and letting His Word get worked into the warp and woof of my daily life." Many of us, whether we've been to Moody or sat under great Bible teaching, could say the same thing. 
I came to know Jesus as a young girl. I've been in church all my life, nine months before I was born, to be exact. I attended Christian school, all the way from kindergarten up. I attended Bible college. For the past forty years, I've had the joy of serving in vocational ministry and teaching God's Word to others. There have been times when reading and studying God's Word and listening to preaching was a great delight. But there have been other times when it felt more like a duty, a chore, an obligation. There are times when God's Word seems so alive and rich to me, but there are other times when reading or listening to the Scripture feels dry and dull and lifeless. And if you've not been there, then maybe you haven't been a Christian for more than a week. I've found that the problem in those times is not with the Word of God, but it's with the condition of my heart, which makes all the difference.
Well, in Psalm 119, we see a man whose relationship with God and His Word is anything but cold and dry. It pulsates with life and passion and joy and warmth. It makes you feel that this is the one book you must read before you die, not just once, but over and over again. The psalmist believed that knowing and obeying God's Word was not just the right thing to do, it wasn't just a task to be checked off his to-do list, but it was the source, the spring of great blessing.
In fact, in those first two verses, if you go back to the beginning of Psalm 119, there's a double blessing. Verse 1: "blessed" (or, in some translations, "how happy") "are those whose way is blameless, who walk in the law of the Lord." Verse 2: "blessed [happy] are those who keep His testimonies, who seek Him with their whole heart."
Now, there are a lot of people who think living this way would be a recipe for misery. That's not how the psalmist felt. He believed that reading, and knowing, and meditating on, and keeping God's Word was a prescription for happiness—for the greatest possible happiness. The psalmist believed that the Word of God was of greater value than any kind of material gain. Listen to these verses: 
In the way of your testimonies I delight as much as in all riches (v. 14).

The law of your mouth is better to me than thousands of gold and silver pieces" (v. 72).

Therefore I love your commandments above gold, above fine gold" (v. 127).

I rejoice at your word like one who finds great spoil" (v. 162).
Now, don't let those words just go over your head; because I find myself pausing as I meditate on these verses. "The law of your mouth is better to me than thousands of gold and silver pieces"? "Better than all riches"? Would I rather have God's Word, read God's Word, meditate on God's Word, hear God's Word preached, be in God's Word . . . would I rather have that than any amount of money? 
Seriously?
Now what makes God's Word so incredibly valuable? Well, the psalmist lists at least ten blessings, I'm just going to tick them off really quickly, that I have found in Psalm 119. 
Number one: wisdom and guidance
That's one of the blessings, the riches, of living in God's Word. "Your testimonies are my counselors" (v. 24). And verse 105: "Your word is a lamp to my feet and a light to my path." It gives me direction. "The unfolding of your words gives light; it imparts understanding to the simple" (v. 130).
Wisdom, guidance. What's that worth?
Number two: strength and vitality
"My soul melts away for sorrow; strengthen me according to your word!" (v. 28). When we're weak and fainting God's word gives us strength and vitality. 
Number three: freedom
Verse 45 says, in some translations, "I will walk at liberty, for I seek your precepts." Freedom!
Number four: hope
"Remember your word to your servant, in which you have made me hope" (v. 49).
Number five: comfort 
"This is my comfort in my affliction, that your promise gives me life" (v. 50). That's my comfort, when my eyes are filled with tears, when I'm afflicted, this is what comforts me. It's Your Word. 
Dannah: Ah, the sweet comfort of the Scriptures! Have you known that in your own heart and your own life? Nancy DeMoss Wolgemuth has been helping us recapture the wonder of the precious Word of God. She gave that message that we just listened to at Moody Bible Institute in February 2019. We'll hear the rest of it tomorrow, right here on Revive Our Hearts.
I want to ask you a question. Do you need a little help, a little bit of encouragement? Maybe you need to push the reset button in getting your heart to delight in the Word of God. Here's a simple idea. Why don't you take some time this month to work through a Bible study. We have one available to you this month. It's called Abigail: Living with the Difficult People in Your Life. We'd like to send you a copy as our way of saying "thank you" when you make a gift of any amount to the Revive Our Hearts ministry this month. 
In addition to the Bible study, you can listen to or watch the podcast that goes with it. It's part of the Women of the Bible series. 
You can make your gift of any amount as well as find out more about that podcast series at ReviveOurHearts.com, or call us at 1–800–569–5959. When you make your gift, be sure to ask for the Abigail Bible study.
Tomorrow, Nancy challenges us to truly enjoy the Bible.
Nancy: More than you enjoy good food, more than you enjoy getting good grades, more than you enjoy getting a raise, more than you enjoy watching a good movie . . .
I'm Dannah Gresh, inviting you back for Revive Our Hearts. 
Revive Our Hearts with Nancy DeMoss Wolgemuth invites you to taste the sweetness of God's Word. It's an outreach of Life Action Ministries.
All Scripture is taken from the ESV.
*Offers available only during the broadcast of the podcast season.
Support the Revive Our Hearts Podcast
Darkness. Fear. Uncertainty. Women around the world wake up hopeless every day. You can play a part in bringing them freedom, fullness, and fruitfulness instead. Your gift ensures that we can continue to spread gospel hope! Donate now.
Donate Now