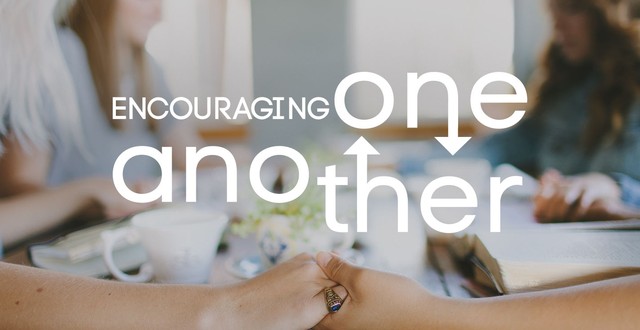 Jump-Starting the Battery
Dannah Gresh: God has called Revive Our Hearts to spread the truth that can set women free, and it's up to Him to distribute that message however He wants. Sometimes He uses social media.
Woman:
I'm from Uganda, East Africa. I'm working in Lebanon. I bumped into your messages on YouTube. For once I see someone teaching about loving the Lord, going deep living in the Word. I love the teaching. It takes me back to my early days of salvation, just loving the Lord for who He is and not only for the things He provides. Thank you, thank you, thank you. I am so blessed.
Nancy DeMoss Wolgemuth: Wow. What amazing days we live in when we can prepare programs in Michigan and know that they're being discovered by women in Uganda and Lebanon and every other part of the world.
I'm so grateful this woman happened to …
Dannah Gresh: God has called Revive Our Hearts to spread the truth that can set women free, and it's up to Him to distribute that message however He wants. Sometimes He uses social media.
Woman:
I'm from Uganda, East Africa. I'm working in Lebanon. I bumped into your messages on YouTube. For once I see someone teaching about loving the Lord, going deep living in the Word. I love the teaching. It takes me back to my early days of salvation, just loving the Lord for who He is and not only for the things He provides. Thank you, thank you, thank you. I am so blessed.
Nancy DeMoss Wolgemuth: Wow. What amazing days we live in when we can prepare programs in Michigan and know that they're being discovered by women in Uganda and Lebanon and every other part of the world.
I'm so grateful this woman happened to bump into Revive Our Hearts in English, but we're in the process of becoming even more intentional about sharing God's truth with women in other nations of the world. Our team has identified various materials, resources, and radio programs that share the heart of Revive Our Hearts, our core content. And we're developing a digital framework to make it far easier for women in other countries to translate this material and share it in their communities.
Now, our daily broadcast and many of our resources are already available in Spanish, but we're also working on developing some of this core content in French, Portuguese, Turkish, and Farsi, spoken in the Persian world. We're also laying the groundwork for this core content to be translated into Mandarin, Russia, Arabic, and other languages.
And we're finding that women even in some of these difficult parts of the world are very receptive to this message and teaching them about their value as women and a biblical perspective on womanhood is a gate that opens up their hearts to hear the gospel of Jesus Christ.
Now, we've been able to move forward on this project of translating our core content into various languages thanks to listeners who give to make Revive Our Hearts possible.
Dannah: So, would you ask the Lord if He would want you to give a gift at this time to help us continue to minister globally? As the Lord prompts your heart, you can give us a call at 1–800–569–5959, or you can donate online at ReviveOurHearts.com.
Nancy: Thanks for being such an important part of this ministry as we share the wonder and the gospel of Jesus Christ with women of all tribes and languages and nations and tongues throughout the entire world. We're so grateful for your partnership.
Dannah: This is the Revive Our Hearts with Nancy DeMoss Wolgemuth, author of Adorned: Living Out the Beauty of the Gospel Together, for February 21, 2023. I'm Dannah Gresh.
February is "relationship month," and we want to do all we can to help you have healthy relationships. So not too long ago, a group of women came to our Michigan headquarters to be a part of our studio audience. Nancy taught the series you'll hear this week. It's called "Encouraging One Another."
Nancy: At some point here on Revive Our Hearts, I'd love to do a whole series, a study on some of the "one anothers" of Scripture. There are a lot of these, at least thirty-two different "one anothers" that tell us how we're supposed to function together as the people of God as the Body of Christ.
For example:
Be at peace with each other (Mark 9:50).
Be devoted to one another (Rom. 12:10).
Honor one another above yourselves (Rom. 12:10).
Live in harmony with one another (Rom. 12:16).
Accept one another, as Christ has accepted you (Rom. 15:7).
Serve one another (Gal. 5:13).
Be kind and compassionate to one another (Eph. 4:32).
Submit to one another (Eph. 5:21).
And then—can you guess what's the most frequently repeated "one another" of Scripture? It's at least fourteen times in the New Testament. Love one another. In 1 John you see it a number of times. John 13:34 it says, "Love one another."
You get the idea as you put all these together, and it's true, that we really do need one another. We need each other. Christianity, following Christ is not a solo exercise. It's not a solo sport. It's not something we do on our own. We do it in union and communion with Christ Himself, Christ living in us, our hope of glory. But we also do it in union and communion with each other. We are one Body—many members—one Body. So we have to care for one another, cherish one another, forgive one another because we blow it with one another.
So these "one anothers" of Scripture are so important, but I want to focus over the new few days on one specific "one another" of Scripture. It's found a few different times. We're going to look at some of these verses, but I'm drawing first from Hebrews chapter 3, verse 13, that says, "Encourage one another."
Now, some of your translations will say, "exhort one another." We're going to see that this word that's used in the Greek many times in the New Testament, sometimes it's translated "encourage," sometimes it's translated "exhort," sometimes it's translated "comfort."
We're going to look at this word in some more detail, but this word encompasses all that and more. Encourage one another. Exhort one another. Comfort one another.
We're going to look at: What does it mean to encourage one another? And why is it so important? And what difference does it make if we do? And how do we do this? How do we live out this "one another" of Scripture?
Is encouraging one another just about giving people compliments and praise, saying nice things to them, trying to help them feel better about themselves? Well, as you're going to see, this word holds in it a lot more than that.
This ministry of encouragement I think is one of the most needed ministries in the church today, and it's one of the ones that a lot of people never sign up for. I'm hoping that by this series a lot more people will be signing up for the ministry of encouragement because it's one we're all supposed to have.
Encouragement . . . this is a means of giving and receiving from one another courage—to encourage. It's giving hope and confidence and comfort in the Lord. We're going to talk about distinctively biblical encouragement. What does that look like? What does it mean?
Now, encouragement to our souls is like oxygen is to our brains. It's oxygen. Encouragers are energy-giving people. And I might say, on the other hand, that discouragers suck the energy out of a group, or out of a home, or out of the church. They're energy-draining people.
Some of you are pastors' wives. Have you seen some discouragers in your church. You see what it does to your husband, what it does to the leaders of the church, what it does to the whole church family?
Some of you have a discourager in your family—it's just one kid or one person in the extended family—and it's debilitating, isn't it? It just pulls down the whole environment, the whole atmosphere.
But when you see an encourager—they infuse grace and hope and life and comfort into the atmosphere around them.
Now, you might know somebody who seems really upbeat and optimistic, and you think, Well, they don't need encouragement. Everyone needs encouragement. Even the apostle Paul, the great apostle Paul who founded all those churches, who wrote all those books of the Bible, who had all those revelations from God, he needed human encouragement.
Remember early in his Christian life—you read about this in Acts chapter 4—how he was facing some people who couldn't believe that he had really been converted, and Christians weren't sure. They were looking at him with skepticism, and they said, "Is his testimony real? This is the one who persecuted the believers."
And God sent a man along—remember what his name was? Barnabas—to come alongside Paul and to encourage him and to encourage others about Paul. In fact, Barnabas was called "The Son of Encouragement." That's the name he was given.
How would you like people to think of you as "The Daughter of Encouragement, A Woman of Encouragement"? Wouldn't that be an incredible way to be known? I've known some people like that. As I've been working on this series, I want to become a woman like that, a woman of encouragement.
Throughout his life and ministry, the apostle Paul found encouragement, he found comfort in godly relationships and friendships, in partnerships with like-minded servants of the Lord. They came together around a common goal, a common mission, a common calling.
Toward the end of his letter to the Colossians, Paul sends greetings to a handful of dear friends, including these three: Aristarchus, whom he called "my fellow prisoner;" John Mark, whom you remember was the one who earlier had deserted Paul on their first missionary trip, and he sends greetings from John Mark, one of his close friends at this point; and then a man who went by the name of Justus.
He says then in Colossians 4, verse 11, "These [these three] are the only Jews among my fellow workers for the kingdom of God, and they have proved a comfort to me" (NIV). There's that word. Some translations say, "an encouragement to me."
John Mark had not been an encouragement early on, but by now he had become an encouragement to Paul. So he needed these people around him.
That word "comfort" actually used in Colossians 4 is a little different word, but it's similar to the other times we read about comfort or encouragement. It's the word that looks like our English word "paregoric."
Do you remember paregoric? There are some of you old enough to remember. I understand it's come back in recent years, but when we were kids, this was a medicine. It was often for children if you had an upset tummy or a sore throat. It's a soothing medicine. It soothes. It brings consolation. It helps irritations—an irritated tummy or an irritated throat. Paregoric . . . you can buy it in the stores today.
That's very similar to the Greek word where Paul says, "these men were a comfort (an encouragement) to me (they soothed me)." Paul had a lot of things in his life that did not soothe him—like being stoned, shipwrecked, hungry, rejected, and fought against. But he said these men were paregoric to him. They soothed his sometimes upset tummy or heart or mind. They were an encouragement to him.
Paul often felt alone in the work, and he needed other like-minded believers to encourage him. In 1 Thessalonians chapter 3, Paul says,
Timothy has come to us from you and brought us good news about your faith and love. He reported that you always have good memories of us and that you long to see us, as we also long to see you. Therefore, brothers and sisters [speaking of the Thessalonians], in all our distress and affliction, we were encouraged [we were comforted] about you through your faith (vv. 6–7 CSB).
Here's Paul in some hard places, but he received news, he received this report from Timothy—we'll talk more about that later in this series—and he says, "We were comforted, we were encouraged because of your faith."
Listen, you can bear with distressing circumstances if you have some people around you who are encouragers, who bring grace, who infuse courage and faith and hope into your heart.
Listen to 2 Timothy, chapter 4. Again, Paul needing these encouragers, says to Timothy, "Make every effort to come to me soon, because Demas has deserted me, since he loved this present world, and has gone to Thessalonica. Crescens has gone to Galatia, Titus to Dalmatia. Only Luke is with me. Bring Mark with you, for he is useful to me in the ministry" (vv. 9–11 CSB).
You think of the apostle Paul as someone who didn't really need other people. I mean, he's the great preacher. He's the great apostle. God tells him whatever he needs to know. But here's a man who says, "I need my people. I need encouragers. I had some people in my life—Demas was an encourager at one point, but then he decided he loved this world more than he loved the eternal kingdom of God, so he fled. He deserted. These other people have gone. They've been called off to other assignments. Only Luke is with me. Luke is a precious friend, but I need more. I need some encouragers in my life."
Paul says in Philippians chapter 2, verse 19, "I hope in the Lord Jesus to send Timothy . . ." Timothy is a recurring name among Paul's encouragers. He would come to Paul and encourage him, and then Paul would send him out to encourage others. So Paul says, "I hope in the Lord Jesus to send Timothy to you shortly, so that I also may be encouraged when I learn of your condition" (v. 19 NASB).
So everyone needs encouragement. You need it. I need it. We all need it. But here's a second point: Everyone needs to be an encourager. We all need to be encouraged, and we all need to be encouragers. This is not an optional form of ministry.
I want to point out that God is an encourager. If we're going to be like Him, if we're going to be conformed into the image of Christ, part of that is that we become more of encouragers. God is called, in Romans chapter 15, the God of encouragement and comfort (see v. 4). He's the God of encouragement and comfort. So when we encourage others, we are being like God. We are coming alongside them in their lives and encouraging them as God encourages us. As He ministers His grace and encouragement to us, then we become channels, conduits, instruments of His encouragement and grace in the lives of others around us.
I know as you talk about a subject like this, it's easy to feel particularly . . . Maybe you're more introverted, and maybe you're going through some really hard things, and maybe you don't have a lot of friends, and it's easy to feel, "Yes, I really hope somebody's listening to this message because I need an encourager in my life."
Well, let me say to you: don't wait for others to encourage you. You become an encourager. And what goes 'round, comes 'round. Proverbs says if you water others, you will be watered yourself. We reap what we sow. As we encourage others—even when we feel like we need to be encouraged—we will in turn receive the encouragement that we've given to others.
I'm thinking about a woman I knew a number of years ago. Her husband was unfaithful. He left their marriage. He had been very active in full-time Christian ministry, was fairly well known in their circles of ministry, and it was a very public thing. It was a very hard thing. It was heartbreaking. There was no repentance on his part. But here's a woman who refused to wallow in self-pity, even as her world was falling apart.
Instead, she came alongside others in need in some of her darkest times and became a minister of God's grace. And in the process, God infused her with grace, with courage, with confidence in the middle of a really hard time.
Robert and I were talking last night. I said, "Who do you know who's an encourager?" We had some of the same people in mind. And Robert said, "There's no one more encouraging every time you talk to her than Joni Eareckson Tada."
And think of her for more than fifty years now as a quadriplegic, bound to that wheelchair. But you get with Joni, and she is going to be encouraging you. She's someone who would have every reason, more than most of us ever will, to be discouraged and discouraging and a whiner and a complainer. But you won't hear that from Joni.
That doesn't mean her life is easy. Sometimes I think we think, If I start encouraging others, they'll think I'm doing okay. Well, you know what? As you start to encourage others, you might find that you are doing okay—not that your circumstances have gone away—but that God has given you courage and confidence in the midst of a hard place.
As I've been thinking about this whole thing of encouragement, there's a word picture that comes to mind. You think about on a cold winter day when you go out to start your car, and you turn the key, and the car won't turn over. The battery's dead.
Somehow . . . Now, I don't know anything about cars or batteries, so I might not say this exactly right, but here's how it seems to me. Somehow the juice has been drained out of that battery. It's weak. It can't spark its own engine. It needs encouragement.
And so what do you do? You pull up another car with a stronger battery. Those cars have to be right next to each other, really close to each other. And then you get a pair of jumper cables—I'm glad my husband knows how to do this because, if I had to, I don't think I would know how to, but I've seen it happen—and you connect the stronger battery to the weaker battery. And what happens? That dead or weak battery is infused with strength from the other battery that has come alongside the weak battery, and the weak battery is rejuvenated until it's able to function on its own.
So you jumpstart that car. You use those jumper cables to transfer strength or energy from a strong battery to a weak battery.  Did I explain that okay, Honey?
Robert Wolgemuth: Perfect.
Nancy: All right. 
Let me ask you this: Have you ever felt like that dead battery? Of course you have. Some of you, it was when you had toddlers or you had a newborn. Some of you it's when you had teenagers. Some of you it's when you were having to work two or three jobs to make ends meet. But some of you, you were going through some circumstances where people were failing you. Whatever the circumstances, you felt like that dead battery. I have felt like that dead battery LOTS of times.
In the course of everyday life in this sinful world, we get drained. We get run down. Our battery runs out of juice. Right? We become what Scripture calls "faint-hearted"—fearful. Our heart is weak. We can't keep going.
What do we need? We need encouragement. We need to connect with others, come up close to others who can infuse us with courage, with grace that they get from the Lord—fresh strength to help us get going. They come alongside us. They encourage us. They give us strength, help, assistance, inspiration, grace to carry on. They refuel us. They rejuvenate us.
And it's not the person who's doing that. It's the grace of God through that person that comes into us as they pull up alongside us and say, "Let me come alongside and help encourage."
Now, I've mentioned this family of New Testament Greek words for encouragement. There are three frequently used words that are very similar to each other. They're compound words, and they all start with the letters "p-a-r-a"—para. It means "to come alongside." It's like those jumper cables. That car with the strong battery comes alongside the car with the weak battery.
And so these three Greek words—two are nouns, one is a verb—they're used in different forms of speech, but they all mean "to encourage, to exhort, to comfort, to come alongside, to come to one's aid."
The Lord Jesus is called "our Comforter, our Intercessor, our Advocate." This is the same word being used here. He said to His disciples, "When I go to heaven, I'm going to send you a Comforter. (Who's the Comforter? It's the Holy Spirit.) He will come alongside. He will comfort you. He will exhort you. He will encourage you."
And what Jesus does for us as our Intercessor, as our Advocate, what the Holy Spirit does in comforting and encouraging us, this is what we are to do for each other—to comfort and exhort and encourage, to come alongside one another and strengthen each other in our weak places.
And, by the way, the Greek word that talks about the Holy Spirit being a Comforter corresponds to a Hebrew name in the Old Testament that's given to the Messiah. So we see God of the Old Testament, God of the New Testament being an encourager, being a comforter. And this is how we are to minister to one another—to come alongside each other.
You see great examples of this throughout the Scripture. Speaking of the apostle Paul in the New Testament, it says that Paul sent Tychicus (one of his encouraging companions to come) alongside the Colossian believers. "I have sent [Tychicus] to you for this very purpose, that you may know how we are and that he may encourage your hearts" (Col. 4:8). That he may come alongside you and jump start your hearts, give you a jump, give you a lift because you are weak, and he will bring strength to you.
You read in the book of Acts about how Priscilla and Aquila came alongside Apollos, who was a fervent believer, but he was young in the faith. He needed some help with his doctrine, so they discipled him, and he became a great evangelist. They came alongside and encouraged him, exhorted him.
You read in the Old Testament—remember how Moses was in that battle against the Amalekites in Exodus chapter 17? The battle was going long, and it was hard. Moses was holding up his hands so that Joshua could fight the battle down in the battle. But he got weary. He was an older man, and two men—what were their names? Aaron and Hur came alongside of Moses—literally—and held up his hands so he could continue in that prayer battle that he was involved in. They came alongside to encourage him.
Jonathan, who was the son of King Saul in the Old Testament, came alongside David. Now, Jonathan should have been the heir to the throne, as humans would have understood it, but God said, "No. It's going to be David." Jonathan understood that. Saul didn't understand it. So Saul was trying to destroy David. And Jonathan, Saul's son, came alongside of David to encourage him.
I love this passage in 1 Samuel chapter 23. Let me just read a little background here.
David stayed in the wilderness in the strongholds, and remained in the hill country in the wilderness of Ziph. And King Saul sought him every day [David is running for his life], but God did not deliver him into his hand.

Now David became aware that Saul had come out to seek his life while David was in the wilderness of Ziph at Horesh. And Jonathan, Saul's son, arose and went to David at Horesh, and encouraged him in God. (vv. 14–16 NASB)
Some translations say, "strengthened his hand"—to strengthen, to encourage, to infuse fresh courage and grace into someone. Another translation says "Jonathan helped David find strength" or "encouraged him in his faith"—encouraged him in God.
How did he do that? He did it with words. He did it with his presence. He was a means of encouragement in this very difficult time when David was feeling threatened by King Saul. And then Jonathan said to David, "Do not be afraid, because the hand of Saul my father will not find you, and you will be king over Israel and I will be next to you; and Saul my father knows that also." So he spoke encouraging words. He gave David a vision for his future. He infused faith. "So the two of them made a covenant before the Lord; and David stayed at Horesh while Jonathan went to his house" (vv. 17–18 NASB).
So it said Jonathan came alongside David—jumper cables—and encouraged David in God.
As I think about Jonathan coming alongside David, I'm thinking about a friend whose daughter recently ran her first marathon. The mother went out to follow the path of the marathon—this was just a few weeks ago—and had food and refreshments and some things her daughter might need along the way. At one point she realized her daughter, who's a tiny, little thing who had never run a marathon before and hadn't even trained very long for it, she looked at her daughter and knew she was not going to make it.
So my friend jumped in the race with six-and-a-half miles to go. My friend fit and in shape, but she's not a runner. She had never run six-and-a-half miles. She said, "I just had to come alongside my daughter."
She's handing her, I don't know what you're handing people when they're passing out from running because I've never been there—bananas or whatever it was—handing her something to refresh her. But then she said, "I just needed to be alongside of her. I just needed to encourage her." And she ran the last six-and-a-half miles of that race with her daughter who made it to the finish line.
In fact, I saw a picture when they were done. The girl who ran the whole race looked like she hadn't done anything, and the mom was . . . her face was totally red. She said the medic said, "Are you okay?" Now, she needed somebody to come alongside her and infuse strength. But she strengthened her daughter to finish the race.
That's what Jonathan did for David. He encouraged David in the Lord.
And here's one more thing. Then Jonathan goes back home, and David is now on his own. And you get to 1 Samuel chapter 30, some period of time later when David is in a difficult place. Verse 6 of 1 Samuel 30 says, "And David was greatly distressed, for the people spoke of stoning him, because all the people were bitter in soul, each for his sons and daughters. But David strengthened himself in the Lord his God."
You see, when you strengthen someone, your goal is not for them to be dependent on you. Your goal is to strengthen them in the Lord, to encourage them in the Lord, so that when you're not there the next time around, they will know how to strengthen and encourage themselves in the Lord.
A quick question: who has God put in your life? They're flagging in the race. They're struggling. Their battery is almost out of juice. They're weak. They're not going to make it. Who needs you to come alongside them to encourage and strengthen them in the Lord?
Oh, Lord, would You show us this week how to do that, that we may encourage one another in the Lord? I pray in Jesus name, amen.
Dannah: That's Nancy DeMoss Wolgemuth in a series called "Encouraging One Another."
If you find you need encouragement or you'd like to encourage others, check out the 30-day challenges on our website, ReviveOurHearts.com. We'll send you daily encouragement that will help you encourage those around you. There's the "Husband Encouragement Challenge" for wives the "Singled Out" challenge for single women. Our hope is that at the end of one month, you will have developed the habit of being a better encourager. Again, you can sign up for either of these challenges at ReviveOurHearts.com, or call us at 1-800-569-5959.
Tomorrow Nancy continues helping us understand the all-important assignment of encouraging one another in the Body of Christ. Please be back for Revive Our Hearts.
Revive Our Hearts with Nancy DeMoss Wolgemuth is encouraging you to find freedom, fullness, and fruitfulness in Christ.
All Scripture is taken from the ESV unless otherwise noted.
*Offers available only during the broadcast of the podcast season.
For a donation of any amount