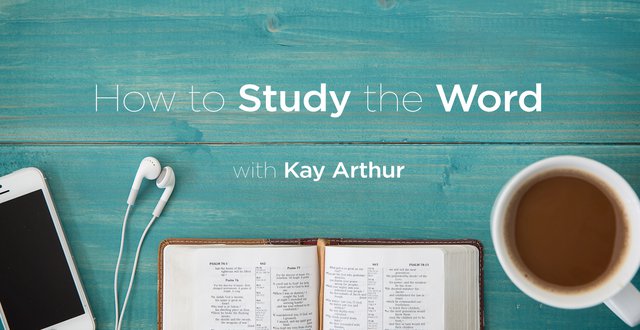 — Audio Player —
Grounded in God's Word
Dannah Gresh: In the year 2020, no one has been exempt from trials. And these challenges show us what we truly believe about the most important issues in life. Here's Kay Arthur.
Kay Arthur: I have written at the top of Hebrews 11, "Faith is not faith until it's tested." It's in the trial that I see, "Oh, do I really believe God? Oh, do I really believe He's sovereign? Oh, do I really believe that He's omniscient? Oh, do I really believe that all things work together for good?"
Dannah: This is Revive Our Hearts with Nancy DeMoss Wolgemuth, co-author of Seeking Him, for Thursday, July 30, 2020. I'm Dannah Gresh.
Here's what a woman named Luann wrote about the program that aired yesterday. "Tears are filing my eyes as I write. Kay Arthur is my mentor. I have never had the opportunity to meet her, but I consider her one of my Christian 'moms.'"
Luann describes listening to Kay Arthur as a new believer while taking care of her baby. Luann writes, "She taught me the Word of God. It was like drinking water from a fire hydrant, and I was a sponge."
Luann, that's exactly how I felt when I first discovered this gem of a woman.
Kay and her husband Jack founded Precept. It's a ministry that God had used to draw people to His Word in powerful ways. Let's listen as Kay continues talking with Nancy DeMoss Wolgemuth.
Nancy: Thank you for joing us here on Revive Our Hearts. It's such a joy to introduce you in a little more informal and personal way to the Revive Our Hearts' listening family.
Kay: I'm thoroughly enjoying it. Of course, part of it is that I get to keep company with you. I love you and treasure what God is doing and the way that He is using you so mightily.
Nancy: You have been a cheerleader. I've often told people that you and Joni Tada, who have your own national and international ministries, have been two of my greatest encouragers since I started into the radio ministry. Rather than any spirit of competitive difference between us, you have both been kingdom-minded, you have dropped me notes from time to time, and you have prayed and encouraged me. I'm so grateful for that.
In a number of ways, what I'm doing in teaching the Word to women today is the fruit of some of your faithful ministry over the years.
Kay: Thank you.
Nancy: So thank you so much for that.
Occasionally, when we have an interview on Revive Our Hearts, we have a live audience to come and ask our guest questions. We don't have that today. We're in the studios of Precept Ministries here in Chattanooga, Tennessee. But we kind of have an audience because I sent out an email to several of my friends in the last couple of days—women who I knew had been impacted through your ministry and that of Precept—and asked them, "If you could ask Kay Arthur any question, what would you ask her?"
Kay: (laughing) This is going to be fun.
Nancy: It is going to be fun. Several of them sent me questions, and I could tell that they wished they could be here asking those questions. I want us to just throw some of those questions out there, because I think there are some that others in our listening audience would love to have you respond to.
We've talked about your heart and your love for the Word and for getting people into the Word of God. There's no substitute for it. This is like asking you which of your three sons is your favorite child.
Kay: They all say I'm your favorite son!
Nancy: Right!  You've studied and taught many, many books of the Bible. You've written books or study guides on many books of the Bible. If you had to name one today, which has been your favorite book of the Bible to teach?
Kay: When I started writing our inductive Bible study courses, and I was praying about what to do, the first course I wrote was Romans. The reason I wrote the Romans course is that Romans is like the constitution of our faith. I have body language that I do to represent the segments of Romans. In Romans chapter 1 through 3:20, it's sinners—and I just make something like a little serpent.
Then from 3:21 through chapter 5, it's saved. I spread my arms and make a shape like a cross.
Then in chapters 6 to 8 it's sanctified. So I make a halo over my head and fold my pious, little hands. But how does God set me apart? What does He do in order to enable me to live a holy life?
It's sinners, saved, sanctified, and then—I fold my arms and crook my finger—it is by God's sovereignty. In chapters 9, 10, and 11, you see the sovereignty of God in salvation as he explains the salvation of the Jew and Gentile, etc.
Nancy: This is Romans chapters 9–11.
Kay: Then in Romans 12 to 16—I stand and I pretend I'm serving a tennis ball—it is for God's service.
You can see the importance of Romans. It's not necessarily what is my favorite book, but this is the book that God used to lay the foundation. From Romans, I went to Genesis. Why? Because Genesis is the book of beginnings, and it is there you see when sin started. You see the whole process. You see . . .
Nancy: You see when a lot of things started.
Kay: Yes, because Genesis means "the book of beginnings." It means "generations." You see four main events, and you see four main characters.
The next book that I wrote on was the Gospel of John. Why John? Because it was the last of the gospels to be written, but it was written because . . . "Jesus did many other signs . . . which are not written in this book; but these are written so that you may believe that Jesus is the Christ"—He's the Messiah; He's the Promised One; He's the Anointed One—"the Son of God"—which means he's going to show you the deity of Christ, which is absolutely crucial for your faith—"and that by believing you may have life in his name" (20:30–31).
So what book of the Bible is my favorite?
Nancy: I just wish you'd get more enthusiastic about the Scripture.
Kay: It's the whole Bible.
Nancy: Your passion is contagious.
Kay: I'm so glad.
Nancy: And you're right. It's so beautiful to see how it all connects.
Kay: Yes. Do you know what happens to me? I'll be sitting there reading, and I'll just stop and weep. I'll say, "God, it is so beautiful just to know this about You, just to understand this." I read it, and I think, I don't have any problems because God is God. He's got it all under control.
That's what He's longing for Israel to know, but they won't listen to His Word. They won't hear His Word. In Hosea, He says, "My people are perishing; they're being ruined for a lack of knowledge," and He says, "because you've rejected knowledge, I've rejected your children" (4:6 paraphrased).
So as I sit there, and I read, and I think, everything comes into perspective. But also, as I read, I see, "This is what's coming." That gives me a quietness and a confidence. I see that no matter what I'm going through—the trials that we thought we would never go through—I am able to live as more than a conqueror "through him who loved us" (Rom. 8:37). "This is the victory that has overcome the world, even our faith" (1 John 5:4, NIV).
So when you look at the Bible, you know God. You see, that's what happens—because I'm studying and because of the way I'm studying, I know God.
The other thing is that I'm able to discern error. There are so many people who are not able to discern. My heart is so distressed by some of the messages that are going out on television and radio, about God wanting you to be a millionaire; God wants you to be wealthy; God wants you to drive this car; God wants you to live in this.
I think, You don't know the whole counsel of God. The Bible talks about people who distort the Word of God. He says that in 2 Peter. (see 2:1–3)
Nancy: What else concerns you as you look at the church in the West in the 21st century?
Kay: It concerns me that men are not studying the Bible. The multitude of men leading the church, serving the church, whatever your denomination, as elders as deacons or pastors . . .  I'm not against the church; I'm for the church. We have three pastors on our staff.
The thing that concerns me as I look at the church is that the men don't know the Word of God. Nowhere except in the United States did Precept Ministries ever give the impression that we were a women's ministry. All of our leadership in Spanish countries, because it's the culture, is male. And all around the world, we have men and women and children and teens doing the Bible studies. So that's my concern first of all.
The second burden is the women. Second Timothy is Paul's final epistle. What are the words that he wants to say to Timothy, his disciple and the disciple of Jesus Christ? Because, by the way, Paul said in Corinthians, "Be imitators of me, as I am of Christ" (1 Cor. 11:1). People think, "Oh, don't follow me." Well, why can't I follow you? Are you not an imitator of Christ? If I watch your life, am I not seeing Jesus?
So anyway, in 2 Timothy chapter 3, he says, "Realize this, that in the last days difficult times will come." Then he describes in that passage what people are going to be like: how they're going to be "lovers of self"—boy, does that describe our society—"lovers of money"—boy, does that describe our society—"boastful, arrogant, revilers" (vv. 1–2 NASB).
The problem is, this passage describes a lot of Christians because a lot of Christianity is centered on me, on self. It's all of these things. And then you come down to verse 5: "holding to a form of godliness" (NASB). That's what makes them so dangerous.
Jude, that powerful little book, says that we are to "earnestly contend for the faith which was once delivered unto the saints. For there are certain men crept in unawares . . . ungodly men," and so he goes on to describe them (vv. 3–4 KJV).
Paul says we should "avoid such men as these" (2 Tim. 3:5 NASB). Now, this is my burden: "Avoid such men as these." Why should you do this? Verse 6: "For among them are those who enter into households"—and the way they're entering into households is not necessarily by knocking on the door. They're entering through the radio; they're entering through the TV; they're entering through the Internet . . .
Nancy: Magazines, books . . .
Kay: Magazines, books, all sorts of ways—the media, print and non-print. They "enter into households and captivate weak women weighed down with sins." So you look at these weak women . . .
Nancy: And gullible. I've heard that word before.
Kay: Yes. Idle, gullible—they have time on their hands, or . . .
Nancy: They're not discerning.
Kay: No, because it says, they're weak women; they're weighed down with sins and led on by various—what? Impulses. They're not purposeful. And they're "always learning and never able to come to the knowledge of the truth" (v. 7). They are going from one Bible study to another, but they are not coming to the knowledge of the truth.
To come to the knowledge of the truth means that you understand the Bible, that you understand it in context, and that you understand the whole counsel of God. Paul says, "I have not shunned to declare to you the whole counsel of God" (Acts 20:27 NKJV).
In Jesus' final prayer for us, as recorded in John 17, He said to His Father, "I do not ask that you take them out of the world"—and He's not praying only for the apostles here; He's praying for those who are going to believe—"I do not ask that you take them out of the world, but that you keep them from the evil one." Then He says, "Sanctify them"—set them apart, consecrate them—"in the truth; your word is truth" (vv. 15–17).
What distresses me is these women who want their milk, but they don't want their meat. Meat comes, as Hebrews 5:14 says, to those "who by reason of use have their senses exercised to discern both good and evil" (NKJV). It says that at one time they were strong and mature, but they regressed. (see vv. 11–12)
See, I think that's what's happening. We're so busy, and I think that's because a lot of women are out of kilter with what God intended them to be. That's why in our ministry we have what we call "finishing schools" on the art of becoming a woman of excellence, uniquely woman. You can get a taste of that because we have it coming out in a book, Uniquely Woman.
But you're teaching that. You're really strong in teaching that, especially in Lies Women Believe, because you're trying to bring women back to the truth. The problem is, we have stepped out of our role as women, and we're vulnerable. That makes us weak, silly, idle, or whatever you want to call it, as long as it matches up with the Word.
Nancy: And easily led astray.
Kay: Easily led astray. Learning—I mean, they're going to the Bible studies, but nothing's happening. And the way you find out what's happening is in the trial.
I have written at the top of Hebrews 11, "Faith is not faith until it's tested." It's in the trial that I see:
Do I really believe God?
Do I really believe He's sovereign?
Do I really believe that He's omniscient?
Do I really believe that all things work together for good?
Do I really believe I'm accounted as a sheep for the slaughter?
Do I really believe that I am to be put to death all day long?
Do I really believe that neither nakedness, peril, or sword can separate me from the love of God?" (see Romans 8:28–37)
Do I really believe all that?
Do I really believe my sins are forgiven?
Do I really believe I can't change the past, so therefore I'm going to move to the future and allow God to take the past and mold me and make me into what I'm supposed to be?
I've thrown a lot in there, haven't I?
Nancy: You've shared that in this season of your life now, in your 70s . . .
Kay: Yes, 73.
Nancy: You're going through some of the deepest trials . . .
Kay: Yes, the very deepest.
Nancy: . . . of your life.
Kay: Yes, the very deepest of our lives.
Nancy: How do you keep your bearings?
Kay: You know what I do? With every trial, I say, "God, I know who You are, and I am going to live accordingly."
That means I am going to give thanks.
It means I'm going to count it all joy.
It means I am going to bring every thought captive to the obedience of Jesus Christ.
It means I am going to be steadfast and immovable.
It means I'm not going to be immobilized by it; I am going to always be abounding in the work of the Lord.
It means I am on display. He's put me in the trial, for He says in Romans 8, "We are accounted as sheep for the slaughter" (v. 36 NKJV). We are put to death all day long. We are put in an arena, and I'm in the arena. (see 1 Cor. 4:9 NIV)
Nancy: We're a spectacle.
Kay: We're a spectacle, and people are watching.
Nancy: Heaven is watching.
Kay: That's right. Heaven is watching, and people are watching. I'm accounted as a sheep to be slaughtered. I've been put in the arena, and they're watching.
The other thing that I remember is that I'm going to see Him face to face. I remember, Nancy, that I only have this life to live for Him, in this physical body, and I'd better make good use of it for His glory.
Nancy: What are you looking forward to about seeing Him, about heaven, about eternity?
Kay: I think that when we come back with Him—and we are coming back with Him, Revelation tells us—one of the most glorious things is that the whole world is going to see His glory. The whole world is going to know that He is God and there is no other. The whole world is going to bow the knee. That's the first part of glory that I think about because we may not die. He may come first.
But whether He comes first or not, if I die, I don't really die. I go to sleep; I wake up in His presence. "Absent from the body . . . present with the Lord" (2 Cor. 5:8). I will see Him face to face. I know I'm coming back with Him. I know that I'm a bride. I know that the bride prepares her wedding garment, and her wedding garment is the righteous acts of the saints (Rev. 19:8). I want a beautiful gown for my Bridegroom—a beautiful, beautiful gown.
Then the battle is going to be over. The battle will be over for us as children of God because the corruptible will have put on incorruptible. This mortal would have put on immortality. So it's no longer going to be a battle with the flesh. That's a delightful thing, isn't it?
Nancy: I'm sitting here thinking of that old gospel song we used to sing, "It will be worth it all when we see Jesus."
Kay: Yes. Exactly. One of my favorite passages is Philippians 3. It talks about running the race and pressing on—that means you're stretching out beyond yourselves—pressing on "for the prize of the high calling of God in Christ Jesus" (v. 14). It's such a high calling, and I don't want to miss any bit of that.
Nancy: Do you ever get tired of the race, tired of running?
Kay: Sometimes I think there's so much on us. Well, it's on His shoulders, and He's to carry it, but we don't live ordinary lives. I don't live "normal"—not as the world defines "normal," because we have the gospel to get out. So sometimes you think, I wonder what it would be like to be normal. Then you remember what "normal" is, and I wouldn't want to face any of that.
Nancy: Thank You, Lord, for delivering me from that.
Kay: That's right. I wouldn't want to face any of this without Jesus Christ. I think about all the people who are. The psalmist says, "I looked at the rich man, I looked at his fatness. I looked at all that he had, and my feet almost stumbled." I think it's Psalm 73, isn't it?
Nancy: Yes.
Kay: So then he says, "Whom have I in heaven but You? And besides You, I desire nothing on earth. My flesh and my heart may fail, but God is the strength of my heart and my portion forever." He says, "The nearness of God is my good; I have made the Lord GOD my refuge, that I may tell of all Your works" (vv. 25–28 NASB).
Nancy: Any thoughts about what you might want to say to Jesus when you see Him?
Kay: Thank You. Thank You for saying, "Not My will, but Thine be done."
My favorite thing to do is . . . We take teaching tours to Israel, and I teach up a storm on location. When we get to the house of Caiaphas, I teach for about an hour and a half. The people aren't restless, and I teach the whole arrest, trial, and crucifixion of Jesus Christ. We stand there, at the house of Caiaphas—and they really believe it's where the house of Caiaphas was—where Jesus was arrested and beaten and had His beard pulled out and all that.
As I stand there, I point toward the Garden of Gethsemane and tell them what happened at that garden. The battle was won when He, three times—under such pressure that He bled, sweat great drops of blood, which means that He didn't faint and that the pressure was so great that the blood was coming out on His forehead—and not twice, but three times He said, "Father . . . take this cup away from Me; nevertheless, not what I will, but what You will" (Mark 14:36 NKJV).
I'm so thankful that He did the will of the Father so I can know the Father.
Dannah: As you go through trials of all kinds, big and small—I hope you'll remember those words from Kay Arthur. She's been talking with Nancy about trials. The ones we go through. And the ultimate trial Jesus went through on our behalf. As we walk through personal challenges and as we're affected by worldwide crises, we all need this kind of practical truth, pointing us to Jesus.
Here on Revive Our Hearts, we've been pointing you to practical truth all this month in a number of different conversations. Along with the practical discussions, we've also been making you a special offer. When you support Revive Our Hearts with a gift of any size, we'd like to send you The Little Red Book of Wisdom.
Nancy's brother Mark wrote it. He shows you how to incorporate biblical truth into your day to day life. And he shows you how to pursue a deliberate, meaningful life in this complicated world.
We'll send you The Little Red Book of Wisdom when you donate a gift of any amount to Revive Our Hearts this month. Visit ReviveOurHearts.com, or call us at 1–800–569–5959.
I can't say that aging is a popular subject, but it's one every single person has to address one way or another. Tomorrow we will hear from Evelyn Christensen who embraced her later seasons of life with purpose.
I'm Dannah Gresh inviting you back for Revive Our Hearts.
Helping you get grounded in God's Word. Revive Our Hearts with Nancy DeMoss Wolgemuth is an outreach of Life Action Ministries.  
All Scripture is taken from the English Standard Version unless otherwise noted.
*Offers available only during the broadcast of the podcast season.
Support the Revive Our Hearts Podcast
Darkness. Fear. Uncertainty. Women around the world wake up hopeless every day. You can play a part in bringing them freedom, fullness, and fruitfulness instead. Your gift ensures that we can continue to spread gospel hope! Donate now.
Donate Now