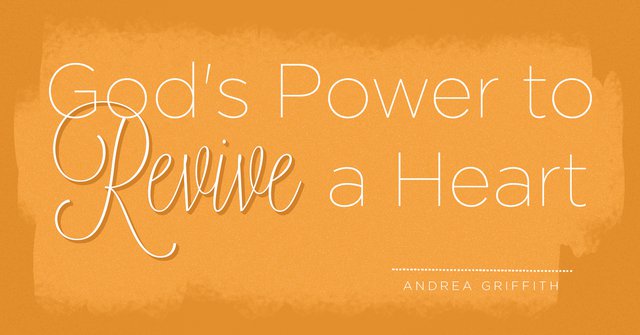 — Audio Player —
Bitterness Is Harbored Hurt
Nancy Leigh DeMoss: If you're involved in ministering to other women, you know what it's like to feel pressure.
Woman 1: So often, you feel depleted, unappreciated, disrespected, and disregarded.
Woman 2: You try to share the truth with women, and they don't want to receive it. You watch their lives fall apart.
Woman 3: As a leader you never feel like you're doing it very well. You never feel like you have it right.
Nancy: If you're a pastor's wife, counselor, ministry leader, Bible study teacher, small group leader—if you're involved with women's ministry in any way—I want to encourage you to be refreshed and to be refocused at a conference we've designed just for you.
Revive Our Hearts, the ministry that brought you the True Woman conferences presents Revive '15: Women Teaching Women.
Jen Wilkin will be speaking. She teaches a large Bible study for women based out of the Village Church in Dallas. She's also written a terrific book called Women of the Word. Jen has a passion for getting women into God's Word and teaching them how to share it with others. I'll be teaching on how to communicate the Word of God to others and the power and the anointing of the Holy Spirit, with a desire that God will use it to transform lives. Also at this conference, Lauren Chandler, whose husband, Matt Chandler, pastors the Village Church in Dallas, will lead us in worship. And some friends like Andrea Griffith, Trillia Newbell, and Paula Hendricks will help you grow as a writer, a speaker, or worship leader.
Revive '15 is coming to Indianapolis September 25–26. Get all the details at ReviveOurHearts.com, or call us at 1–800–569–5959.
One of the Revive '15 speakers, Andrea Griffith knows what it's like to feel weighed down by condemnation.
Andrea Griffith: I think that there are so many women in churches today who have these skeletons in our closet. We have all of the grave clothes on, and we don't know that the other one has it, too.
Leslie: This is Revive Our Hearts with Nancy Leigh DeMoss for Friday, May 1, 2015.
Nancy: This week we've been listening to the testimony of Andrea Griffith. Like many of us, from all outward appearances, Andrea looked like a perfect church member as she grew up. But the truth was, her heart was far from the Lord. Over the last couple of days, Andrea has described her lifestyle of immorality, abortion, and rebellion—even while she was ministering in churches across this country.
I first met Andrea when she joined the staff Life Action ministries, which is the parent organization to Revive Our Hearts. Andrea was on one of our road teams traveling and visiting churches promoting revival. It was during this season that Andrea was convicted about the need of her own heart to be revived.
Even after having confessed the sin of her past and surrendered her life to the Lord, Andrea became physically ill and needed to come off the road and move back in with her parents. During her years of traveling with Life Action, Andrea had met Trent Griffith, who was another Life Action team member.
Trent is now a pastor at Harvest Bible Chapel in the South Bend, Indiana area. As we pick up the story, Trent had a surprise for Andrea.
Andrea: A few months later I come home from work and I walked in the front door of my house. My mom said, "Something came for you today. It's in your room." So I walked over to my room and I opened my door, and there sitting on my bed was Trent. He was supposed to be up in Ohio somewhere doing a conference, but instead there he was.
He said, "Come on Andrea, let's go up to your parents' property." So we drove up to my parents' property where they were building a house, and there was a little stream there. He started quoting all of these verses and saying all of these things. I thought, This sure sounds like a proposal, but I'm sure that's not what he is doing. I'm sure it's not a proposal.
Finally, he pulled a ruby wedding band out of his pocket. He said, "Who can find a virtuous wife, for her price is far above rubies." Now, I certainly did not see any virtue in my life. But God had quietly been rebuilding behind the scenes.
What I've learned since that time is that is God's specialty. He loves to take the broken places in our lives, the places where we've totally blown it, the things that we are so ashamed of and hope nobody else knows, where we think we can never minister out of that—that failure was just too big. God loves to take those broken things and make them into something He can use to give us back beauty for the ashes of our lives.
So I said "yes," and we we're married December 17, 1994. In order for me to be married to Trent, I needed to be come back on the road and be traveling. I was still sick. I was still taking the anti-depressants. I was still not doing really well.
The first Sunday back I got up that morning and got before the Lord and said, "God, I want you to teach me something today. Show me something new in Your Word. I've heard all of these messages before, but I want You to teach me."
So I walked in, and that morning the man was talking on bitterness. He started talking about the characteristics of bitterness—how that when we're bitter, we're overly sensitive, that we assume negative, and that we have a critical fault-finding spirit. I thought, "Okay, this guy is describing my life."
Then he went on a little further and he started talking about how bitterness shows up physically in your body. He started saying how you have no rest and no strength. I thought, He might as well just put my picture up there because he is describing me. But I am not bitter.
I thought about all of these people that I had forgiven. The first thing I did when I came to the Lord was I had a list of people who I had to forgive. I had done that, but I know that he is describing my life. I'm thinking, God, I do not know who I am bitter towards. If I'm bitter, you're going to have to show me because I don't see it. I am not bitter.
Finally I just got still before the Lord. He spoke to my heart. It wasn't an audible voice. It was louder than that. I felt like I had been shattered. I just remember God said, "Andrea, you are so bitter towards yourself. You have never accepted the forgiveness that I gave to you when I died on the cross. You are so bitter at yourself."
I remember just saying, "You're right God." And I got up out of the service and went and found Trent and said, "I am so bitter." He looked at me and said, "I know that." Our husbands know when we're bitter. Those closest to us, they know when we're bitter.
In Hebrews it says, "See to it that no root of bitterness spring up among you defiling many" (12:15). Bitterness is a root issue. It's under the surface. We think that we can keep it under the surface. We'll be bitter in our hearts, but we're just going to keep it down there. But you know what happens? That bitterness springs up in us, it comes out of our mouths, and it defiles those closest to us—our kids, our husbands, our parents. The very ones that we don't want to hurt we hurt because of our bitter spirit.
Bitterness is simply harbored hurt. It's just unforgiveness. It's not some great big thing. It can be as simple as your husband saying something to you and it hurts your feelings. You just don't let it go, and you're bitter.
It can be a simple, small, little thing, or it can be a great big thing in our lives, and we walk around with these bitter spirits. So I knelt there with Trent, and for the first time, I thanked God for my past. Now, you don't thank God for sin. But I thanked God that He was big enough and sovereign enough that He can take the mess I've made and use it for something that will bring Him glory.
You know the story of Joseph? When Joseph saw his brothers again, he said, "What you meant for evil, God meant for good" (Gen. 50:20). It is the same way in our lives. You don't diminish the evil that you have done.
I met with another lady and she said, "Andrea, you had one abortion, but I had many. I cannot get over that. How do you do it?" As we talked, I realized  she was trying to minimize the sin. You do not minimize the sin. You look it square in the face, as evil as it was, and you let it break your heart over the evil that you have committed. And from there you see a great big God that is so much bigger than our sin.
He is so much bigger than our failings. When we put those failings and that sin in His hands, He is able to fully forgive and then work all things for our good in His glory. He's that big. He does that.
After I thanked God for my past, I got up off my knees and I literally felt like a weight had been lifted off my shoulders. We went on down the road to the next church. I said to Trent, "What do you think about me not taking these anti-depressants anymore?"
He said, "Okay, why don't you try it." I stopped taking them, and I never missed them.
Gradually, I got my strength back. Gradually, I got my health back. I had made myself sick for two years, all because of my bitterness and my pride. I thought it was humble to think that I had to crawl through broken glass to get back to God. I thought it was humility that made me say I was this sorry, second-hand Christian.
You know what that was? That was the epitome of pride. You know what I was doing? I was believing my own thoughts and feelings above what this Book says. There is a perfect example of this in in John 11. You all know this story. It's the story of Lazarus. It says, "The man who had died came forth, bound hand and foot with wrappings, and his face was wrapped around with a cloth. And Jesus said to them 'Unbind him, and let him go'" (John 11:44, NASB).
Well, that was me. I was in the grave when I came to know the Lord that day in the prayer room. Jesus called me from death into life. When I crawled out of that grave, I came from death into salvation, from darkness into light. That day that I got saved, I had on my grave clothes, and at that moment Jesus said, "Unbind her, and let her go."
You know what I had been saying for years, "No, God. Please don't take those grave clothes off. No, God. I deserve these grave clothes. I know I stink. I have the aroma of death on me. I know I cannot live a very effective Christian life because I am bound. I know I am not an attractive Christian to the people that are lost, looking from the outside in as they're seeing my life. But don't take these grave clothes off. I deserve these grave clothes."
You know what? I do deserve those grave clothes, and so do you. But God is so gracious and merciful that He died on the cross to remove my grave clothes, to bring me from death into life, to pay the penalty of my sin. The gospel is not just sin that is forgiven. It's sin paid for. He paid for my sin. I don't pay the penalty for that. He paid that penalty for that.
When you realize that, that makes the blood of Jesus so precious. That He did that for me! It makes the preciousness of who He is and this sacrifice so much greater.
I like telling this story because I think that there are so many women in churches today, we have these skeletons in our closet. We have all of the grave clothes on, and we don't know that the other one has it. We all think that we've arrived and that we're all perfect. You know, "She has never done anything like that before." But we all have skeletons. We all have issues. I have certainly not arrived. That was just the beginning. Every day God shows me more.
I don't know where this has hit you today. I don't know what specifically God has spoken to you about. I just want to end our time with Isaiah 61. Then I want us to draw a circle around ourselves and let God speak to our hearts before we rush back into the busyness of our day.
Isaiah 61 says,
The Spirit of the Lord God is upon me, because the Lord has anointed me to bring good news to the poor; he has sent me to bind up the brokenhearted, to proclaim liberty to the captives, and the opening of the prison to those who are bound; to proclaim the year of the Lord's favor, and the day of vengeance of our God; to comfort all who mourn; to grant to those who mourn in Zion—to give them a beautiful headdress instead of ashes, the oil of gladness instead of mourning, the garment of praise instead of a faint spirit; that they may be called oaks of righteousness, the planting of the Lord, that he may be glorified (vv. 1–3).
Now look at that list. Does that list look like God is waiting for you to crawl over broken glass to get to Him? No. Do you know who that is? That is your enemy who walks before the Lord and is an accuser of the brethren.
Today, God wants each one of us to make the great exchange. To say, "God, all I have to give you are the ashes of my life. God, I've blown it. I have nothing to offer you but ashes. But Your Word says when I bring You those ashes, You'll take it and make something of beauty out of it. God, all I have to bring You today is a heavy spirit. I am stressed out. I am burned out. I am heavy."
God says, "You give Me that heavy spirit, and I'll give you back a garment of praise." Some of us maybe have hearts that are full of mourning. God wants to make the great exchange and give us the oil of gladness. They don't do this at Walmart. You don't bring some piddly little thing and put it up there and they say, "Take the greatest thing in the store!" But my God does that.
As we end our time together, I just want you to draw a circle around yourself. What is God saying to you? Are you bitter? Do you need to forgive? Do you need to make a great exchange with the Lord? Are you sure you're saved—that it's not just lip service, but it's a life of walking with God? Are you broken? Is there something that God has been saying to you, "Do this." And you're saying, "No, I will not." Then you're not broken.
Lord Jesus, You taste better than anything in this world that the world has to offer. God, Your Word says to taste and see that You are good. Lord, we have tasted, and we know that You are good. I pray that You will give us hungry hearts for You. God, don't let us live our lives in complacency, but with a longing for You, a thirst for You. Let those needs drive us to You, the only one who can meet our needs. Thank You for being such a good God.
Thank You that You are our portion and that everything You do is good. I pray for these ladies that are here today. God, I ask that You would place a hedge of protection around them, that You would continue to speak truth into their hearts all throughout this day. If there is still any business that they still need to do with You today, that they would find the time to get alone with You and do it. You are so great. Help us to recognize that and be drawn to You. Make us oaks of righteousness, the planting of the Lord, so You would be glorified in our lives.
We love You Jesus, and we need You. It's in Your Name that we pray, amen.
What grace is mine, that He who dwells in endless light
Called through the night to find my distant soul.
And from His scars poured mercy that would plead for me
That I might live and in His name be known.

So I will go wherever He is calling me;
I lose my life to find my life in Him.
I give my all to gain the hope that never dies;
I bow my heart, take up my cross, and follow Him.

What grace is mine, to know His breath alive in me;
Beneath His wings my wakened soul may soar.
All fear can flee for death's dark night is overcome;
My Savior lives and reigns forevermore.

So I will go wherever He is calling me;
I lose my life to find my life in Him.
I give my all to gain the hope that never dies;
I bow my heart, take up my cross, and follow Him.1
Nancy: Well, regardless of what your past sins may be, God can provide forgiveness and freedom. Andrea Griffith has been illustrating this as she has shared candidly out of her own journey. We've heard her story over the last three days. If you've missed any of this testimony, I hope you'll get a copy of the CD or listen to the audio at ReviveOurHearts.com.
After hiding an immoral lifestyle for many years, Andrea finally discovered what it meant to be free. She walked through a difficult but joyful process of confession, brokenness, and surrender. That led to her releasing the bitterness and extending forgiveness and clearing her conscience with those she had wronged.
It was then that she was able to begin walking in honesty and holiness. I like to call this the process of personal revival. It's a process that I've described in a workbook called Seeking Him. God has used this workbook in the lives of thousands and thousands of people over the years who have used it as a tool to lead them in experiencing the joy of personal revival.
I hope you'll get a copy of this workbook and take these important steps yourself. As you work through Seeking Him in your personal time with the Lord, you'll discover the freedom that comes with being right with God—that's the vertical dimension—but also being right horizontally with others.
You'll also learn the joy of walking in the Spirit and continuing in a lifestyle of holiness and humility before the Lord. If you're feeling the need to move forward in your relationship with the Lord, I hope you'll get a copy of Seeking Him.
Leslie: When you donate any amount to Revive Our Hearts, we'll send say "thanks" by sending you a copy of the workbook that Nancy has been describing. Ask for Seeking Him when you call 1–800–569–5959, or make your contribution at ReviveOurHearts.com. Today is the last day we'll make this offer. One per household.
Today's guest, Andrea Griffith, will be participating in the Revive Our Hearts listener blog today. That means you can interact with Andrea and ask your question. Just scroll to the end of today's transcript at ReviveOurHearts.com.
If you're a mom, do you see you job as a mission? Nancy's good friend Jani Ortlund will show you how to engage in missional mothering, starting Monday on Revive Our Hearts.
Revive Our Hearts with Nancy Leigh DeMoss is an outreach of Life Action Ministries.
1 Keith and Kristyn Getty. "What Grace Is Mine." Awaken the Dawn. Getty Music, 2009.
*Offers available only during the broadcast of the podcast season.
Support the Revive Our Hearts Podcast
Darkness. Fear. Uncertainty. Women around the world wake up hopeless every day. You can play a part in bringing them freedom, fullness, and fruitfulness instead. Your gift ensures that we can continue to spread gospel hope! Donate now.
Donate Now