If you held a globe in your hands, palms on both sides, you'd likely touch the two continents where Yadira Gorek and Neeharika Lorimer represent Revive Our Hearts as Ambassadors. These two women serve on different sides of the ocean but share a common goal: to make the name of Jesus known to women around the world.
Transformed by the Eternal Word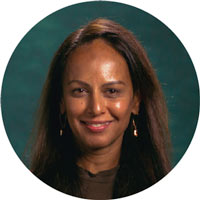 Neeharika ("Nicky") Lorimer was twentyone when she told her Hindu family that she had become a Christian. The decision was costly: her family told her she would have to choose between her relationship with them or with Christ. As she agonized over the choice, God spoke to her through 1 Peter 1:24–25. "It became clear what my decision should be," she said. "Choose Him and His Word—that is the only thing that will last forever!"
Nicky was born in India and raised in the United Kingdom. She met her husband in Scotland, and they soon moved to South America. At the time, Nicky admits she wasn't even aware of the primary language spoken in Brazil, her new home. Only God could have led to her becoming fluent in Portuguese and part of Aviva Nossos Corações (Revive Our Hearts in Portuguese).
I discovered ROH during a seasons when God was challenging me to lay down my own list of things to do and spend a season sitting at His feet and just soaking in His agenda. I had decided to leave my job as an economist and be a stay-at-home mom, but I struggled to be content in my new role and sought to use "busyness" as a way of maintaining my identity as a productive person.
The more Nicky listened to the podcasts, the more she felt inspired and strengthened to study and live by God's Word. She became friends with a woman who was coordinating the translation and publication of True Woman 101 into Portuguese. They met weekly to pray for God to advance the work of ROH in Brazil—and He answered those prayers!
The True Woman 101 study is the best-known ROH resource so far, and countless women have already expressed how learning about the beauty of the differences between men and women is a blessing. The study has transformed their attitudes toward marriage and motherhood.
Women who have done the study and now listen to the podcasts are finding it freeing to be able to better understand God's heart through His Word and to obey out of a heart of love.
"The ministry is still in its infancy," Nicky says, "and there is so much to be done so that women can live in the fullness and fruitfulness of all God has for them through solid, grace-filled theology." Will you pray with Nicky for God's eternal Word to continue transforming lives in South America?
The Grace of the Great I AM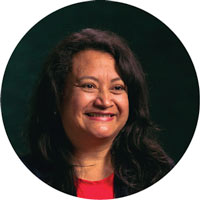 Across the Atlantic, Yadira Erchila-Gorek dreams about thousands of women throughout Europe experiencing hearts set on fire with the message of freedom, fullness, and fruitfulness in Christ. She's experienced the power of Christ's grace firsthand.
Nine years ago Yadira witnessed God's faithfulness during an intense season of suffering. She watched her husband fight for his life, struggle with his faith, and pass away—leaving her a widow, alone to raise two sons. During that time, God comforted her and showed her that He is the great I Am, Yahweh:
This name not only speaks to me of His greatness, His self-sufficiency, His self-existence, and His sovereignty, but also of His presence and His closeness. he is so holy, unfathomable and inscrutable, yet close and accessible. My sould finds perfect satisfaction when I remind myself of I Am. Yahweh is all I need!
Today, Yadira lives in Hannover, Germany, where she's seen the Lord at work:
He has revived a spirit of prayer among the Spanish-speaking women in Europe. I've seen him answering years of prayers to raise up women in European countries who are willing to serve the women of their nations.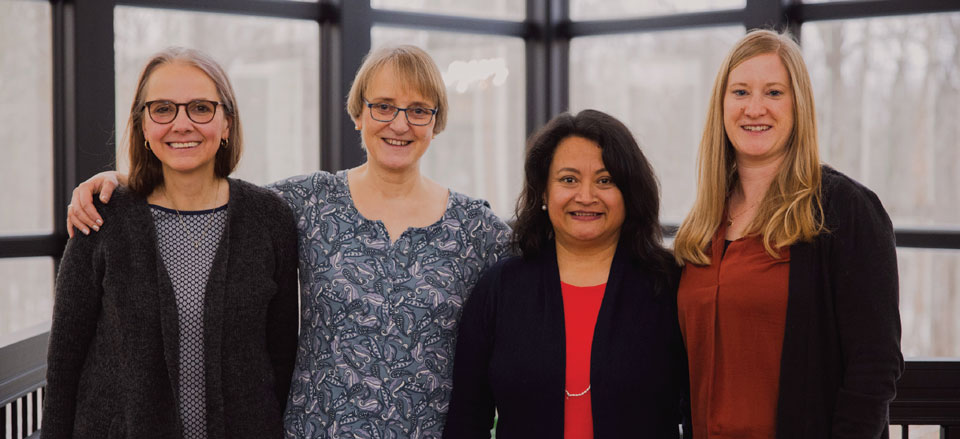 From January 1–8, Yadira and three members of ROH German (Belebe unsere Herzen) visited the International Ministry Center. Nicky and two members of ROH Portuguese (Aviva Nossos Corações) arrived soon after, spending January 9–12 in Michigan. The goal of these visits was to seek the Lord together and learn more about how these international teams can continue deepening their outreach in their home countries.
God continues to raise up women who want to make Christ known in their countries. They need your prayers! Join Yadira in seeking the Lord for:
• Abundant grace upon every one of their efforts.
• Christ to reveal Himself through the Word in a way that causes women to experience true freedom, fullness, and fruitfulness.
• The Living Water to overflow into their marriages, children, and churches.