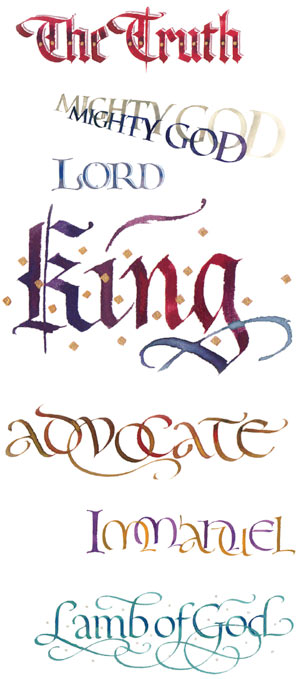 Revive Our Hearts staff members reflect on their favorite names for Jesus.
Yamell Jaramillo
Job: Content Manager for Aviva Nuestro Corazones
Current Favorite Name of Jesus: "Mighty God"
This year has been a challenge for us as a family—through many changes and many trials, we have seen the power of the Lord working in our favor in ways that only He can do, opening doors that no one can. That has made me taste and see that it was His power that has done all these things; it's reassured us He is the one leading our paths.
Bryan VanHaitsma
Job: Digital Media Director for Revive Our Hearts
Current Favorite Name of Jesus: "King"
This name of Jesus is meaningful to me because, first, it reminds me that Jesus is in control. He's the one who gets to call the shots; we are just His servants. Second, it reminds me that a King has a kingdom. We live in His realm which He is in the process of recapturing from the enemy. One day, His will and His dominion will cover the earth as the waters cover the seas.
Diane Weitzman
Job: Oregon Area Ambassador for Revive Our Hearts
Current Favorite Name of Jesus: "Immanuel, God With Us"
Everything flows out of the very presence of God! The knowledge of His constant presence helps keep my eyes on Him more than my circumstances, fears, and sorrows. As I seek and experience His presence daily, I get to experience great joy (Psalm 16:11). God with me means I am never left to my own resources; my God is always available to help me, direct my steps, and bring His peace to my heart.