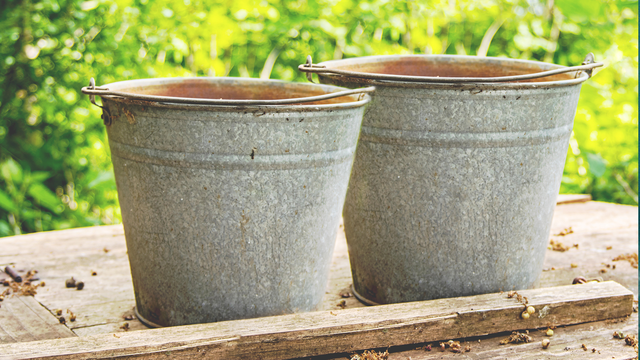 Episode 3: The Two Buckets
Erin Davis: Correct me if I wrong, Kesha, but you're a city girl.
Kesha Griffin: All the way! City, city, city.
Erin: And I'm a country girl. I actually had to go feed my chickens before we recorded this episode of The Deep Well. Maybe that's why I like to talk about buckets so much.
Kesha: I literally do not own a bucket.
Erin: Well, I've got a barn full. I can loan you some. But I hope after this podcast that all of us will think about buckets a little differently.
Kesha: This is The Deep Well with Erin Davis. It's a podcast from Revive Our Hearts. I'm Kesha Griffin, ready to learn alongside you as Erin continues to teach from Revelation 21.
This bonus season of The Deep Well is all about hope that God's people can hold on to, described in Revelation 21.
Last …
*Offers available only during the broadcast of the podcast season.
For a donation of any amount