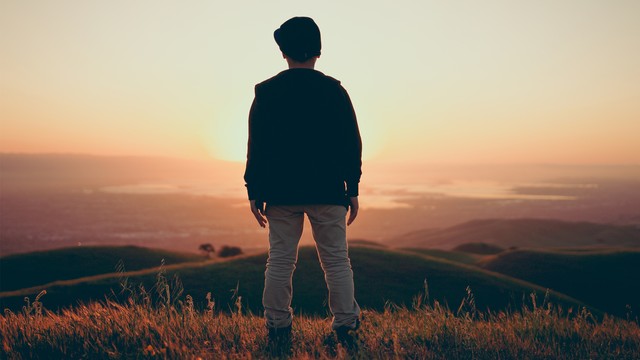 Episode 1: This is Bigger Than Your Boy
Joy McClain: If you search online for the topic "struggling boys," these are the kinds of results you'll get . . . 
This is The Deep Well with Erin Davis. I'm Joy McClain. We've begun this episode with some sobering statements. But there's good news for the next generation of boys! Erin's going to help all of us invest in young men . . . for God's glory. She'll show us how in this series of The Deep Well called "Lies Boys Believe."
Erin Davis: "Boys in crisis!" "Schools Are Failing Young Males." "We're Missing a Major Mental Health Crisis: Teen Boys Are Struggling, Too." "The Crisis of Men and Boys." Those are just a few of the headlines. 
It didn't take me very long at all on Google to unearth those and they were, as we say in journalism, "top of the fold," everywhere from The New York …
Joy McClain: If you search online for the topic "struggling boys," these are the kinds of results you'll get . . . 
This is The Deep Well with Erin Davis. I'm Joy McClain. We've begun this episode with some sobering statements. But there's good news for the next generation of boys! Erin's going to help all of us invest in young men . . . for God's glory. She'll show us how in this series of The Deep Well called "Lies Boys Believe."
Erin Davis: "Boys in crisis!" "Schools Are Failing Young Males." "We're Missing a Major Mental Health Crisis: Teen Boys Are Struggling, Too." "The Crisis of Men and Boys." Those are just a few of the headlines. 
It didn't take me very long at all on Google to unearth those and they were, as we say in journalism, "top of the fold," everywhere from The New York Times to Newsweek. And so while journalists and social scientists are wrestling with trends they're seeing in the lives of boys and young men, they're noticing that boys are increasingly failing in school. They're noticing that incarceration rates for young men are skyrocketing, as are suicide rates. They're noticing that the physical health of boys and young men is on a downturn as is the economic productivity—the welfare of boys and young men. And, they're starting to ask, really in droves, "Why?" And those are good questions.
But we, the Church, we need to ask different questions. We need to ask different diagnostic questions. Let's start with this: "What are we teaching about God's design for manhood and womanhood?" And here's a follow up question: "Who are we teaching it to?" 
While girls are having princess parties and teas—and I'm glad they are—the purpose of those in many churches is to teach our girls that they are daughters of the King of kings, that they have God-given value as women. But who is teaching our boys about what God's Word says about their design? And it says plenty!
Here's the question beneath the question: "What are the consequences for the kingdom when the mantle of biblical manhood and biblical boyhood doesn't get passed?"
Maybe you're listening to this season of The Deep Well and you're already thinking, I don't have a son, or That son is grown, or I don't have a grandson, or That grandson is grown, or "I'm not even married yet, so I think I'll click out of this season of The Deep Well and catch the next one.
Well, I hope you will catch the next season of The Deep Well and the series after that. But I want to encourage you that this is for you. This is bigger than one boy. It's bigger than one family. It's bigger than even one generation. Let me prove it to you.
In fact, let Paul prove it to you. Listen to Ephesians chapter 4, verse 25: 
Therefore, having put away falsehood, let each one of you speak the truth with his neighbor, for we are members of one another.
All of us who are in Christ are commissioned as truth tellers! And for us, the truth has an unchanging, totally trustworthy source, and that's God's Word. So the assignment is this, and it never changes: share God's Truth with each other. And Paul gave us the "why"—because we are all parts of the same body.
And if you want to do the research, you can. If you don't, just take my word for it: the part of the body made up of our boys is not well. They need a truth infusion, and we are the ones God has assigned to bring it to them.
Here's some more proof of that. The Bible is full of generational language! God, it seems, cares very much about what happens from generation to generation. Let me read you Psalm 145:4-6.
One generation shall commend your works to another,
   and shall declare your mighty acts. [That doesn't sound like a suggestion to me.]

On the glorious splendor of your majesty,
   and on your wondrous works, I will meditate.
They shall speak of the might of your awesome deeds,
   and I will declare your greatness. 
Adoption into the kingdom comes with privileges, but it also comes with responsibilities. And one of the responsibilities that is assigned to every single follower of Jesus is to declare the truth of who God is and what He says in His Word to the next generation . . .and the next . . . and the next.
So, child of God, truth teller, generation shaper, this podcast series is for you, whether a boy sits at your breakfast table or not. Four boys sit at mine, so I hope you can hear the passion in my voice as I recommission you to be a truth speaker to the boys in your world. 
We're going to head to familiar territory in this episode. We're going to be in Genesis 2, verses 16–17 followed by Genesis 3:1. I'll read them to us (I'm teaching out of the ESV). Genesis 2:16: 
And the Lord God commanded the man, saying, 'You may surely eat of every tree of the garden, but of the tree of the knowledge of good and evil you shall not eat, for in the day that you eat of it you shall surely die. 
That's the backdrop for Genesis 3:1: 
Now the serpent was more crafty than any other beast of the field that the Lord God had made. He said to the woman, "Did God actually say, 'You shall not eat of any tree in the garden'?" 
I'm not sure we can go back to these basics too often. In fact if you're a Deep Well listener, you will know I almost always teach out of the beginning of Genesis, and I almost always teach out of the book of Revelation, no matter what the topic is about.
We can learn a lot about lies from these first few verses in the first few chapters in our Bible. So let's make a list. 
The first thing we can learn about lies is that Satan is a liar. Here in Genesis the Bible describes Satan as "shrewd" or "crafty." It doesn't mean he was good with a hot glue gun. It means that he is, "the sleazy salesman willing to manipulate the truth to close the deal" crafty.
Observation number 1: in the New Testament Jesus described the serpent, his ancient enemy, this way in John 8:44: 
He was a murderer from the beginning, and does not stand in the truth, because there is no truth in him. When he lies, he speaks out of his own character, for he is a liar and the father of lies.
Observation number 2: Satan hates your family! We don't know how old the world was when the serpent slithered in hell-bent on deception, but we know who was in his sights. He targeted the first family, and he has relentlessly attacked families ever since.
I have found it to be incredibly helpful to just expect it, to not be surprised by, "Why does the enemy seem to be gunning for my family?" Well, he is gunning for my family, but he's also gunning for your family.
I want to say something here, and I don't necessarily have a chapter and verse to prove it. I try not to proof text it that way anyway on The Deep Well, but call it a gut feeling produced from twenty-five years of walking with the Lord and a dose of common sense. Satan seems to target the weak, those who are easy to manipulate. Listen to 1 Peter 5:8: 
Be sober-minded; be watchful. Your adversary the devil prowls around like a roaring lion, seeking someone to devour. 
There's not a word wasted in the Word of God; it's not an accident that this passage refers to Satan as a lion.
Now, I've only ever seen lions in zoos. They're not doing much hunting there. But what I know about the ways lions hunt is they look for anyone they can separate from the pack, anybody who is weak, vulnerable, the sick, the young, and our enemy works the same way.
And so, apply that logic to the heart and mind of your son, and it seems clear to me that Satan the liar is gunning for him. I've seen evidence of this in the lives of my four boys. Their young minds lack the maturity that their minds will have as they grow up, and so they can't easily spot lies all the time.
They're prone to go along with their peers, that's just part of development. And sometimes that means they lack discernment to recognize that, "going along with the crowd is going to take me down a path that I don't want to go down." They can't always see, "This is obviously not true!" 
That's the nature of deception. We don't see a lie and fall for it anyway. We see a lie, and it seems like it might be true. And their bodies have some growing to do, and so in the same way as their bones and their muscles and their cells are developing, their spiritual lives are in that same process. 
Wisdom is a growth process. The Lord didn't just decide to give us all a USB drive when we came to Christ and download all of His wisdom to us. And so, they need to grow in wisdom, and sometimes I have to remind myself that they are on a path of understanding the Lord and understanding His Word and applying His wisdom. 
And Satan knows that, he knows that the young are weak and vulnerable. And haven't you seen this, if not in your own children, in the lives of other young men and boys? If he can derail them even temporarily for a few years while their ideas about family and vocation and what it means to have purpose, while those things are really being formed intensely. If he can derail them during those years, he wins a tremendous victory.
Now certainly, God is able to redeem our poor choices and the poor choices our children make, and He's ever drawing us back to Him. But I think we need to raise the bar higher, moms. How much better is it for our boys to never taste the bitter fruit of deception at all? And it's possible! By God's grace and through God's Word, we see it's possible.
So all of this—the fact that Satan is a liar, the fact that he goes after the weak, the fact that he is gunning for your family—this is why 1 Peter 5:8 tells us to operate like soldiers at a command post. Here's the warning, "Be sober-minded; be watchful. Your adversary the devil prowls around like a roaring lion, seeking someone to devour."
I don't know how many times I've crawled into my sons' rooms—you know, those nighttime desperate prayers—and I've just said to the Lord, "Lord, not on my watch! Help me to stand guard over their hearts." Not that I'm the ultimate guard over my children's hearts and minds, I'm not. That's the job of the Holy Spirit.
But Scripture makes it clear that I am to be watchful, I'm to be diligent in protecting them from an enemy who hates them and hates me. He isn't passively setting a trap and hoping that they fall into it. Scripture says he's prowling around like a roaring lion and that his endgame would be to devour our children. 
So instead of being reactive and taking a defensive posture, the command here in 1 Peter is to be proactive. Go on the offense; fight for the hearts and minds of our boys! And they are our boys, church; we're a family. They don't just have to have your last name or live at your address for them to be your boys, our boys.
Observation number three, from just these handful of verses in Genesis: lies are often difficult to spot. Notice that Satan's words to Eve sounded so similar to God's. Genesis 2:16–17 again, God said: 
"You may surely eat of every tree of the garden, but of the tree of the knowledge of good and evil you shall not eat, for in the day that you eat of it you shall surely die." 
That's what God said.
In Genesis 3:1 Satan said, "Did God actually say, 'You shall not eat of any tree in the garden'?" 
God said, "Eat from all but one." 
Satan said, "Don't eat from any!" 
It was so subtle. It could be easily dismissed as a slip of the tongue, but this was no accident. The liar, the father of lies, twisted what was of God and he made it appear not good.
He may be shrewd, but I find he's not very creative. He still lies to God's children. He still targets those whose faith is fresh and new. He still takes what is true and shapes it into something that isn't.
And like good soldiers, we should study our enemy's tactics so that we can effectively fight in the war for our boys' hearts and minds. I wish the liar's deception had been contained to the garden, don't you?
But in that moment Satan's lies led to man's rebellion, and it was like a nuclear bomb got dropped on the world God had made! God created perfect shalom, perfect love, perfect peace, perfect harmony between God and man. And sin obliterated that, and we can still see the mushroom cloud.
We carry, in fact, the consequence of sin in our bodies, in our minds, in our hearts . . . and so do our sons. Let's flip from the garden to the New Testament. There's nothing new in the "New," I say that often on The Deep Well. 
I want us to turn to James chapter 1, verses 14–16. We really see here in James the shock waves, the after effects, the radiation poisoning if you will of what we just read in the garden. 
But each person is tempted when he is lured and enticed by his own desire. Then desire when it has conceived gives birth to sin, and sin when it is fully grown brings forth death. [And then James says this,] Do not be deceived, my beloved brothers. 
Let's put that progression on a list (I love to take passages and turn them into lists).
Point #1: You have a desire.
All of us have desires. That's why he said each person is tempted. So, it starts with a desire.
Point #2: We are tempted to fulfill that desire.
There's something that we want, and we want to find a way to get it.
Point # 3: The next step is that that temptation takes the form of a lie.
And as I said, lies are not easy to recognize. Lies are enticing. Satan has been lying since the beginning, and he's very, very good at it.
Point #4: When we are taken in by some sort of enticing lie, that leads to sin, and sin only ever has one destination: death.
Now, the odometer of your life probably has enough miles on it (mine certainly does) to affirm this progression. We can all think of times when we were in bondage to sin, and if we look back, we can follow this backwards. We can trace back that bondage to sin to a willingness to believe a lie in order to fulfill a desire. That's how it works.
Not all desires are bad. In fact, the boys in our world, their hearts are filled with good God-given desires. I can say this is true in every one of my boys. Every single one of my sons has a good and God-given desire to be loved. Every single one of my boys has a good and God-given desire to be accepted.
I'm seeing this in my older sons. My oldest son is fifteen-and-a-half, my second son is thirteen. I can tell you, they have a good and God-given desire to be respected. And me, as a mom, I'm having to learn how to respect these boys.
Every single one of my boys has a good and God-given desire to prove that they have what it takes, right? Our little boys are like, "Watch this, Mom! See what I can do?" They want us to show that, "Yeah, I believe in you. You can do it!"
Every single one of our boys has a good and God-given desire to be brave, to face danger head on and to conquer whatever that danger is! Every single one of our boys has a good and God-given desire to lead others. 
Now, they're not all natural born leaders. Some of my sons are the leaders of every pack, and some of my sons are more likely to shrink back. But they all have a desire to influence others with who they are. Those are good desires! No one would say, "Those are bad, get rid of those desires!"
But what happens is, those good and God-given desires intersect with lies carefully crafted by Satan for your boys' destruction, and it puts them on a path towards bondage. Anytime we teach and remind each other how to identify lies and replace them with God's Truth, what we're really doing is helping each other turn from sin and run hard toward the life that God has designed for us.
The stakes are really, really high, and so are the rewards. So, as we wrap up the first episode of this series, I want us to imagine: let's fast forward twenty years. Those who are boys now have become men. They're not boys anymore.
They are our pastors; they are the elders in our churches; they are our Bible teachers. They lead in business; they lead in education; they lead in government. They are husbands; they are fathers, and as such, they play an essential role in shaping future families and in passing the baton of Truth to the generations to come.
Let's imagine first the collateral damage if our families, our churches, our whole societies are being influenced by men who don't know the difference between lies and truth, men who don't hold God's Word high as the standard of Truth and the authority in their lives.
That's not terribly hard to imagine, is it? Because that's the world we're living in. We're living in a world where many men do not know what is true and what are lies and have not built their lives on the solid rock of God's Word. 
It would be an oversimplification to say that is the source of all the ills in our society, but we could also miss it if we didn't acknowledge that that is the source of many of the ills of our society: men who don't stand on the Word of God.
So let's consider the alternative: families led by men who have pledged their allegiance to the authority of the Word of God. Churches, pastors, elders ready and willing to stand at their post and fight back against the relentless attacks of the evil ones.
It's almost impossible to imagine, but I refuse to believe that we could never have leaders in government again who will stand on Truth, so let's try to imagine it: Christian politicians who resist all deception and tell the truth and lead the people in their care to build our lives on God's Word! It could happen; it has happened.
Business leaders who resist all deception and refuse to build companies on the lies of the enemy, instead building their companies on the plumb line of God's Word. It's possible, you know. When I look into the faces of my four sons—Eli, Noble, Judah, and Ezra—I believe it's possible.
I pray that God would raise them up, even though I know the stakes—even though I know what it will cost my boys, and cost me as their momma, for them to become men who build their lives on God's Truth. I still want it for them. I still want it for us. I pray that God would raise them up as a generation of men committed to fighting lies and standing up for what's true.
So as you're listening to this episode, I'm going to encourage you to take action. Right where you are, I want you to think of a name, a name of a boy, and I want you to write it down. If you don't know any, you can write my boys' names down—Eli, Noble, Judah, and Ezra—but you know boys. 
You see them in church on Sunday morning. They're in your neighborhood. They're in your house. Write down the name of a boy and commit to pray that he would become this truth-wielding, lie-bashing man that we've been talking about. Let's pray for them.
Jesus, we thank You for Your Word. We thank You that by the power of Your Holy Spirit we have each seen the lies of the enemy for what they are, we've seen the enemy for what he is. He's a liar. We've seen You for what You are. You are the Truth. Your Word is Truth. We pray for these boys. I will let my boys be the stand-in for boys all around the world.
Lord, I pray for Eli, I pray for Noble, I pray for Judah, I pray for Ezra. I know the enemy's attacks on their lives aren't going to end, so I'm not going to pray that they would. But I pray that they would stand tall and firm on Your Truth, God. I pray that you would raise them up as husbands, fathers, pastors, leaders, shepherds committed to Your Word, committed to Your Church, committed to the Truth. We trust You for a generation of men committed to your Word. It's in Your name I pray, amen.
Joy: That was Erin Davis reminding all of us that there is a generation of boys in trouble. They're on our watch! She's been telling us how we can be a part of sharing the gospel with the next generation. Erin and her husband Jason have written a book to help share that truth. It's called Lies Boys Believe and the Epic Quest for Truth.
Erin, who did you write this book for? 
Erin: Well the easy answer is that I wrote it for my own boys, but my hope is that they actually have been taught the things in the book. Maybe they don't need another book to affirm it, but they are connected to lots of other boys and lots of other families. They're part of a generation that God is raising up.
So it's for my boys and boys like them in the Church, that are in Christian families and need to know how to make that faith their very own.
Joy: I love that! Erin, it sounds like this book is for the boys to read themselves, correct? 
Erin: You got it! Lies Boys Believe (and if I haven't already said it) it's a fiction book, so it's going to take the boys through these many adventures and they're going to learn God's Truth along the way. But there's a parents' guide. It's called A Parent's Guide to Lies Boys Believe and it really is. It's not word-for-word, chapter-for-chapter. It's not like, "Read this page to your boy right now."
It's, "These are the principles your son is learning, here's where they come from in God's Word, here are some ideas for how you can help implant these into your families." So my hope is, the boy's reading his book and Mom and Dad are reading the parents' guide, and it's sparking great conversation and just infusing Truth into the whole family.
Joy: Amen, thank you, Erin. So I know everyone is going to want to get a copy of the book Lies Boys Believe, and this is how you can do it. Support Revive Our Hearts with a donation of any size and we'll send you the new book Lies Boys Believe.
The Deep Well podcast is part of the Revive Our Hearts podcast family, and this month—November 2023—you can get a copy of the very much anticipated book Lies Boys Believe with your donation of any size by going to ReviveOurHearts.com and looking for the book Lies Boys Believe. And please, let us know that you're a Deep Well listener. 
Erin Unscripted
It's time for Erin Unscripted. Erin recorded this teaching in front of a group of women, and there was at least one man in the audience as well: Robert Wolgemuth, the author of Lies Men Believe. We'll hear from Robert in just a minute. I asked the audience, "How do you share the Truth with the boys in your sphere of influence?"
Hannah Buchi: My name is Hannah Buchi. I have a little two-year-old boy, and I'm expecting another boy, so I'm not very far down this path. But I think of my mom who has always encouraged our family, including my brother, to sing hymns. We've sung through the hymnal as a family, and that's always been kind of our family devotions, just singing hymns together.
She talks about how music really takes God's Truth and puts it deep in our heart, and those songs stay with us. Even if the things that she's said to us are forgotten, we remember those songs. I think that's important for boys.
I don't think we often make the connection between boys' hearts and music, but their hearts are just as affected as ours by good music.
Erin: Yes. Think of how so much of the psalms, which have become so much of our hymns, were written by King David, a very manly man—a warrior—but also his heart was stirred by music. So I love that.
Hannah: I think it's really important, as parents, that we don't outsource spiritual education just to their Sunday school teachers or whatever. God has given us the church, He's given us other believers. It's so important to keep our kids in church. I think there's such a draw in our culture . . . the sports games are scheduled on Sunday and all these other activities we could be doing. It's so important to prioritize church because, as you were saying earlier, Satan likes to isolate us. The more we're in church, the less we're isolated from other believers.
I think of even little boys who don't have a godly father or a godly grandfather influencing them. In the church there are godly men that can be an influence to them. I think of our church and how much I want my sons to learn from the men in our church who love the Lord—the women in the church, as well—but it's just a special thing for them to get to see other men serving the Lord with their lives in church.
Woman: Well, I don't have any boys myself. I do teach for elementary Sunday school, and I was hoping to learn, "What is going on in their minds?" And, why they do what they do during the lesson." How to just really be able to put that truth in their minds even though they don't appear to be engaged at all.
Erin: My husband has helped me a ton with that. I teach girls elementary Sunday school, and all they need is an art project. That's all they need, that fills the whole hour. They're sweet and quiet, and boys are in the other room, it's a totally different experience.
My husband has helped me realize that they are learning. They are learning, but their bodies need to be moving. We don't want church to be a place where we force boys to sit quietly with their hands folded, because often that doesn't fit with them. So, I think we lean into the way God's wired them.
But I'm with you. I often wonder, "What is going on in that boys' Sunday school class?!" Robert, I'm reminded of the time that you took my boys out on your boat. It's stuck in my mind as significant that Robert let them drive! (I'm giving air quotes as I'm saying that.)
I'm sure Robert was actually driving, but he was speaking into their lives, "You have what it takes. You can do this!" You should have seen their shoulders square and their chins go up. That was one moment—maybe a couple hours—but a moment where a godly man had an impact on my four growing sons.
You don't have to be the Sunday school teacher—although we need Sunday school teachers! You don't have to volunteer in the youth group—although we need those too. But just acknowledging the boys in your church and just caring about them and acknowledging that they have goodness inside of them because of God, not any goodness on their own (we're going to talk about that in a couple of future episodes). It can really go a long way.
Robert Wolgemuth: Letting them drive the boat is a metaphor for what's really hard for me to do. I will always think that I can do better myself. So you turn your boat over to a six-year-old, but you stand close by. And, again, that's a great metaphor.
In fact, he doesn't even know how close I'm standing, like over his shoulder. But give your kids a chance to do stuff like that, even to fail, but just don't go too far away because they'll need you.
Erin: That's good!
Charissa: I'm Charissa, and a friend of mine just launched her eighteen-year-old at a graduation celebration. One of the things she did, and invited my boys to participate in, was the mentor gentlemen in her son's life. They all gave a five-minute reflection on his life as well as a charge going forth.
And it was powerful. The conversations we've had afterwards that their call to, "Now you're a man. You're going!" It's a great way to pour into boys, to have godly mentors around them.
Erin: That gave me goosebumps and tears in my eyes, because my boys are going to be eighteen in a blink! I love that thought of commissioning them. We did something similar—smaller scale—when each of our boys got baptized. I asked the people in their world—grandma, grandpa, my aunts, uncles—to write down their own story of coming to Christ.
Then I put those in a binder for each boy and wrote each boy a letter: "On this day you committed your life to Jesus. On this day we baptized you. This is who was there as your cloud of witnesses; this is your spiritual legacy."
Now boys numbers three and four I haven't done for, because that's just how motherhood works, right? You do it strong for boys number one and two. But Ezra hasn't been baptized yet. But it's that idea of: this is generational. You need many voices speaking into your life, and you come from a long line of men who love the Lord and want to serve Him. That's what it means to be a Davis.
So, I love thinking of creative ways to do that. That's good.
Joy: If you have grandchildren, they're so busy these days! There are so many activities they're involved in. I started writing letters to them. I see them pretty often, but I want recorded proof that Grandma was there a lot (even though we live pretty close in proximity). Even the little guys, I send them just very simple letters.
But always, the goal is to affirm their identity in the Lord, because the world is screaming otherwise. The older ones, the eleven- and the nine-yea- old, they love getting their letters. I try to make it fun and exciting, not a boring read. I have found that just sending them something . . .
They especially get excited is when they receive a letter from their Grampa! That makes them take notice, because Grandma talks all the time. Mimi, she's just safe." But when my husband speaks or when he takes the time to put it in written form, boy, that makes a difference. 
So, the enemy, as Erin's spoke about, he wants to devour us, and he certainly wants to devour our little guys. How do you see the subtleties in the lives of your little guys—or your bigger guys —how do you see the enemy attempting to devour? 
Maybe something you didn't think about until today, but what is it? How is it he is trying to sneak in, separate, isolate, and speak those vicious lies?
Robert: I think the cell phone would be the answer towhat you just asked, at least that's a big part of it. So I know that some parents do their best to shepherd that, to put boundaries on it. The challenge is that all friends have a phone when they're very young.
Don't be afraid to monitor. Don't be afraid to ask questions. Don't be afraid to look at their phones and see what they've been into. It's so easily accessible. I'm glad I didn't have a cell phone when I was sixteen or fourteen. So that might be one way.
And then, boys love to eat! I'm the grandfather of two boys and from the time they were very little, even though we didn't live in the same town, I did everything I could to find a way to take them to lunch. We played games at lunch. We had fun. 
We actually visited a hardware store every time we had lunch. The fun was, "Find something that you don't know what this is for and then Grandaddy will explain it to you." That was a long time ago, they're now twenty-five and twenty-three. 
You mentioned you love it when your husband writes letters and that's a challenge to get him to do that. Lovingly encourage him to do it. That will be a treasure for them. 
Erin: Yes. I'm super hesitant to give parenting advice. I always say, "I'm a cracked pot raising cracked pots." So I don't share the things we do as examples of, "We're getting it all right!"—because we are not. We are sinners raising sinners.
But something I started several years ago was "mornings with Mom." When you have multiples, it's very hard for them to get one-on-one time, and they crave it. So on Thursday mornings, on a rotating basis, one of them gets to have Morning with Mom. 
We get up very early. We go to the coffee shop. We walk outside if we have capacity. They love food. They can get a big ol' cinnamon roll if they want it on Morning with Mom, and it's just that opportunity to connect one on one. 
And what Robert said was the first thing that came to mind when you asked your question, Joy. The cell phone is absolutely a battleground! I've often thought certainly my parents had parenting challenges, their parents had parenting challenges. I mean, I'm not worried about my sons getting polio. But I am very worried about them getting infected with the lies that are coming through phones!
You can only regulate it so much. We do. My sons will tell you they are the only ones with those rules that we have at our house (which I know not to be true). But it is a place where I think that verse in 1 Peter 5:8 we read applies: "Be sober-minded; be vigilant. Your enemy the devil is prowling around and he is devouring many hearts and minds," through that seemingly neutral device!
And it is. cell phones are morally neutral, but there is a lot that comes in through them that isn't, so that's really a place where we have to stand and fight. Unfortunately our family has experienced what can come through those phones even in a moment of just turning our attention away. So, it's an area of prayer.
Cell phones aren't going away, so we have to learn how to navigate them and how to help our boys navigate them. 
Joy: So, what areas, and how does it play out? Erin talked about, "Not on my watch!" Prayer obviously is such an important element of that, and to pray for our little guys by name. But what does it look like in your home?
What does that look like when you're dealing with the spiritual trajectory for your little guys? What are you doing? How do you flesh that out? What are you doing to help set them up to a trajectory where they're going to chase Christ, they desire to chase Him!
Erin: How do you do it, Joy?
Joy: Oh, prayer! I mean, I think just keeping the relationship with my boys. That means going to a lot of sporting events! That means cheering them on even when I don't understand what's going on. "You did such a great job!" 
It means spending time with them, and not always making it about my agenda when I'm with them. It's not about what I want to do. What do they like? One of them likes to pitch. He loves baseball; he loves it! He loves to pitch! So I have to take a lot of bare back and body and actually pitch the ball back and forth! 
I just found, just stepping into their world . . . But that prayer element, just speaking their name in the presence of our Savior! There's something so sweet to pray over them, to put my hand on their head and let them hear my voice speak their name before the throne of heaven. 
That's gotta be some powerful thing. And sometimes, when my knees let me, I will actually get on my knees so they have that visual of just surrender over them.
Erin: That's good. Helen Jones, who's connected to the ministry of Revive Our Hearts, I've heard her say the parenting mantra is, "Pray it, don't say it." when related to adult children, which is so good! I mean, sometimes we need to say it, too.
I've noticed with my boys as they've gotten older, they've said at times, "Will you pray for me, Mom?" Because there has been now this many, many years of me praying for them. And I am the product of a praying Mama.
Scripture indicates that God's ear is attentive to praying mommas. Now God's ear is attentive to more than praying mommas. But I think of Hannah, I think of others—these women that just cried out on the behalf of men and boys, and God listened.
So, that can feel like it's throwing a cotton ball at a bonfire, but it is not. It's actually, I think, our most effective weapon in this fight.
Joy: It is! And I'll tell you something: I've prayed for my beloved—my husband—for twenty-two years. He says men are just big little boys, that's what he always says. So my husband, my beloved, was an alcoholic—just a raging alcoholic. Our marriage of course was in crisis. At the time we had three kids, and it just affected every area of our lives.
I was bound and determined not to give up! And the only thing I could do . . . I could not control him. I could not be the Holy Spirit to Him, but I could pray! And there are a lot of lessons in there that I had to learn. But I learned just that consistency in prayer. It took twenty-two years—over two decades—of praying, asking the Lord. And of course, He saw. God hears those prayers!
I just want to encourage you, if you know a prodigal little guy, big guy, middle aged guy, boy, man, do not cease in your praying. Keep storming the gates of heaven in your praying!
Erin: Yeah, we can and should parent, but we can only parent to a point and then the Holy Spirit takes over and works in the true heart and mind transformation of our sons. But we get the joy of partnering with the work of the Spirit. Nobody wants our boys to be in love with Jesus more than Jesus Himself. Through the work of His Spirit, we get the joy of partnering in the Spirit and praying for that.
I have a women's Bible study group that meets in my home weekly. And a few weeks ago (I don't even know how we got here) but we started talking about our boys of all ages that are not with the Lord. Many of them are in serious patterns of addiction, some cutting their moms out of their lives because their moms are truth speakers, some having grown up in the truth but now wrestling with that. There were lots of tears shed in that circle, but also just reaffirming a commitment with each other: we're going to keep praying. These are our boys!
We're going to pray for them together, we're going to trust God to do exceedingly abundantly more than we ask or imagine, that no addict is too far gone for the Lord, no prodigal is too far gone for the Lord. And that circle could be repeated. Wherever there are women, there are also young men that we are attached to, that we are grieving over some of their choices.
But we are not left without power. We have the Lord of hosts! All the power of His to tap into. So I love that you encourage us to keep praying. It matters! 
Joy: I think every parent has had to teach their children not to write on the walls! But on the next episode, Erin, you tell us about a time you actually wanted your sons to write on the walls! 
Erin: Well, more accurately, I wanted them to write in the walls!
Joy: Hear more on Episode Two of "Lies Boys Believe" here on The Deep Well.
The Deep Well with Erin Davis is part of the Revive Our Hearts podcast family calling women to freedom, fullness, and fruitfulness in Christ!
All Scripture is taken from the ESV.
*Offers available only during the broadcast of the podcast season.