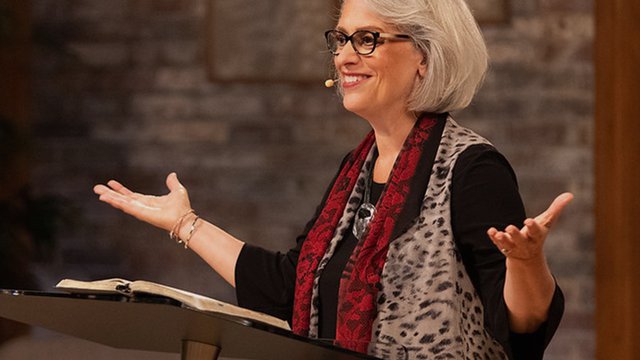 Een gat in het dak maken
Ina: Elke morgen loop ik drie keer het blokje om. Mensen denken waarschijnlijk dat ik gek ben, maar ik bid dan luidop. Ik bid voor mijn kinderen en kleinkinderen en voor mijn achterkleinkind.
Nancy DeMoss Wolgemuth: Ik vind dat helemaal niet gek. Eigenlijk doet het me denken aan de vier vrienden waarover we lezen in Marcus 2. Ze hadden een verlamde vriend en wisten dat Jezus hem kon genezen, dus sloegen ze een gat in het dak boven de plaats waar Hij les gaf en lieten de ligmat waarop hij lag zakken tot bij Jezus.
Misschien heb jij ook wel verdriet om een vriend of familielid die in grote nood verkeert. Trouw en vurig bidden voor hem of haar is als een stuk van de dakbedekking verwijderen - blijven bidden, ongeacht de belemmeringen van hulpeloosheid, twijfel of angst die je in de weg kunnen staan.
Als je iemand ziet worstelen en je weet gewoon niet wat je moet doen, waarom besteed je vandaag geen tijd om dat dak weg te nemen en je vriend(in) door gebed aan de voeten van de Heiland te brengen?
Vertaald door: Vernieuw onze Harten
Copyright 2021 Revive Our Hearts. Alle rechten voorbehouden. Gebruikt met toestemming.