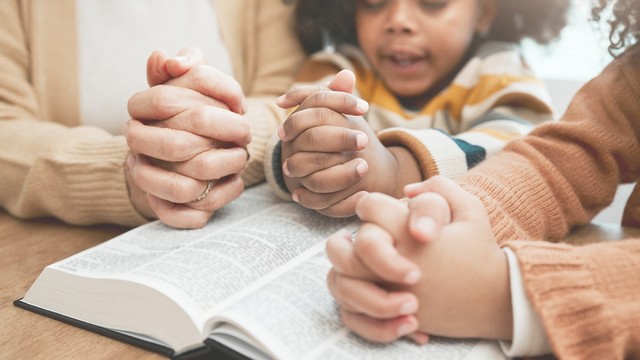 Children's Activities
Woman: Right now my kids are involved in . . . let's see. There's gymnastics, soccer, and piano lessons for my daughter. Then my son is in chess club and video club. They sing in the youth choir at church . . .
Nancy DeMoss Wolgemuth: It's great for kids to learn and gain new experiences.
Woman: My other son is in football. He's the school vice-president this year . . .
Nancy: But one of the most important things they could possibly learn might surprise you. It's developing a daily quiet time. Time in prayer and the Word of God.
Woman: And, of course, there's always homework . . .
Nancy: Every once in a while, it's helpful for parents to evaluate the level of activity in the home. If there's no time for you or your kids to cultivate a relationship with God, it's a good sign that something needs to be cut from the schedule.
Woman: Last year we gave it a go and tried the fife and bugle corp . . .
Nancy: Remember the words of Psalm 119:9, "How can a young man keep his way pure? By living according to your word." Is the Word of God a priority in the lives of your children?
With Seeking Him, I'm Nancy DeMoss Wolgemuth.
*Offers available only during the broadcast of the podcast season.
Available Now for Your Donation