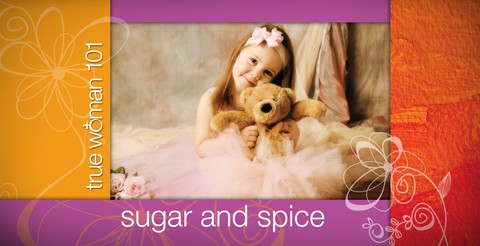 "Sugar and Spice and everything nice, that's what girls are made of." Does this cute children's ditty really capture what it means to be a woman? Nancy Leigh DeMoss, Mary Kassian and a panel of women get past simple slogans and study God's Word to discover true womanhood.
To access teaching videos for True Woman 101, click here.
For all True Woman 101 & 201 resources, click here.
Episodes in this season
Revive Our Hearts

May 31, 2012
"Sugar and Spice and everything nice–that's what girls are made of." Does this cute children's ditty really capture what it means to be a woman? View More →
Revive Our Hearts

June 1, 2012
Imagine a woman with a lot of energy, strong opinions and outgoing personality. Does all that need to change in order for her to embrace biblical womanhood? View More →