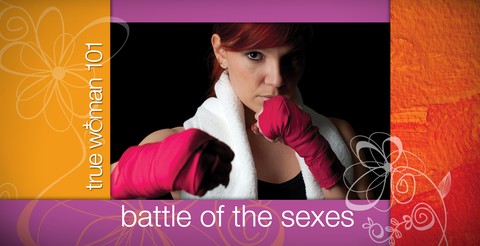 It may seem like the battle of the sexes has escalated over the past few decades, but conflict between men and women goes all the way back to the Garden of Eden. Nancy Leigh DeMoss, Mary Kassian, and their friends delve into the battle of the sexes in our homes and lives and point us to the One who can reconcile those relationships.
To access teaching videos for True Woman 101, click here.
For all True Woman 101 & 201 resources, click here.
Episodes in this season
Revive Our Hearts

November 6, 2013
Competition between men and women is nothing new. Nancy and a panel of authors show how the gospel transforms the relationships between men and women. View More →
Revive Our Hearts

November 7, 2013
Sadly, men and women hurt one another. Nancy and a group of friends talk honestly about that hurt and how to heal and pursue healthy relationships. View More →
Revive Our Hearts

November 8, 2013
The retirement years provide a huge opportunity for older women to invest time and wisdom to the next generation. Hear what one woman discovered. View More →