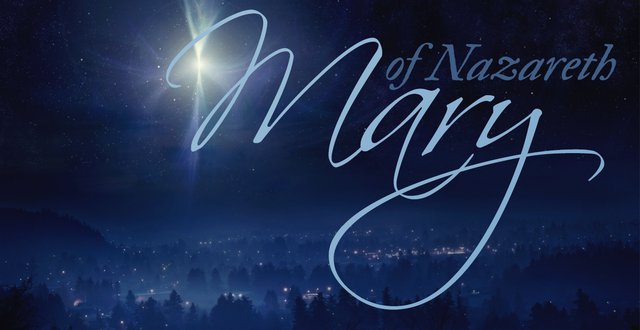 — Audio Player —
Mary's Witness to the Gospel
Leslie Basham: Nancy Leigh DeMoss explains that the Mary who gave birth to Jesus also saw him die.
Nancy Leigh DeMoss: You see, Mary needed a Savior just as every one of us needs a Savior. And the wonderful news of Mary's Son, the gospel of Jesus Christ, is that in Christ, the One who gave up His life and then was raised from the dead and ascended into heaven, in Christ we have a Savior.
Leslie: This is Revive Our Hearts with Nancy Leigh DeMoss. It's Friday, December 26, 2014.
Nancy:Last night I had dinner with a woman who recently lost her father after a long battle with cancer. She shared how in the final hours of her dad's life that the whole family came together, gathered around that bedside and shared some precious, tender moments expressing love and devotion and commitment to each other.
It's never easy to watch a loved one die. I've been there and many of you have been there. But those occasions do reveal a lot. They tell a lot about the one who is dying, and they also tell a lot about those who are being left behind.
In the Gospel of John, chapter 19, we find Mary of Nazareth, Mary the mother of Jesus, in the final scene of Jesus' earthly life as He goes to the cross. This passage gives us some, I think, very intimate glimpses into the life of Mary's relationship with her Son, Jesus, and glimpses that tell us something about the kind of woman that God uses to fulfill His purposes here on earth.
John chapter 19, I'm beginning reading in verse 25.
Near the cross of Jesus stood his mother, his mother's sister, Mary the wife of Clopas, and Mary Magdalene. When Jesus saw His mother there, and the disciple whom He loved standing nearby, he said to his mother, "Dear woman, here is your son," and to the disciple, "Here is your mother." From that time on, this disciple took her [Mary] into his home" (vv. 25–27).
I want us to look today at two characteristics out of the life of Mary that we see just beautifully painted for us in this portrait at the cross. First, I see that Mary was a devoted woman—a devoted woman, a devoted follower of Jesus Christ. There are other passages in the gospels that fill in the details surrounding this incident at the cross and they tell us that at this most crucial moment of Jesus' earthly life and ministry, many were afraid and fled from Him.
Many who had followed Him, who had listened to Him on the Judean hillsides, who had heard His preaching, who had seen His miracles, who had perhaps been in that multitude that was fed with the loaves and the fishes. Many of those who had followed Jesus for three years of His earthly ministry, when it came time for Him to die, they were afraid. They ran away.
But Mary was a devoted follower. She followed Jesus all the way to the cross; all the way to His death; all the way through the most difficult point of His life. It would have been easy for her to want to have avoided this scene; to want to have escaped from the pain and the anguish of going this far with Jesus. But she was a woman who was devoted to follow her heavenly Father, and as a result, she was willing to follow Jesus all the way to the cross.
This says to me that there are going to be times when it's difficult for us to follow Jesus. There are times when it's easy. There are times when it's convenient. There are times when it's fun to follow Jesus.
But there are other times when it's just plain hard. There are times when following Jesus leads us to a cross where we have to be willing to do things that are not comfortable, that are not convenient, to obey God in some difficult issues and matters of our lives.
There are times when being a follower of Christ means that God will entrust us with afflictions, with suffering. In fact, the apostle Paul said all that will live godly lives in Christ Jesus will suffer persecution. Anyone can be a follower of Jesus when it's easy, when things are going our way, when we're experiencing the benefits and the blessings and the rewards of being a Christian.
But what about when we have to die to self?
What about when we have to watch those that we love suffer?
What about when it's painful to obey the ways of Christ?
Will we be a faithful follower, a devoted follower all the way to the cross?
I want to just remind you that the cross is not the end. That's not the stopping place. It's not the final place because beyond the cross, there is always the resurrection. You and I will never experience the life that God intends for us to experience until we're willing to go through the cross, through the pain, through the suffering, through the self-denial. But beyond that cross there will be a resurrection, yet we will never experience the fullness of that resurrection if we're not willing to through the cross.
Are you a faithful follower of Jesus? Are you a loyal follower. Are you a devoted follower? There are many people in our churches today who came to Christ because of something they thought He could offer them, something they thought He could do for them.
They wanted heaven. They didn't want to go to hell. They wanted abundant life. They wanted peace and joy and prosperity. But nobody told them that following Christ would mean a cross, that there was a cost to discipleship. In those times many who have professed to be followers of Christ actually fall away. They no longer follow Him.
In fact, John chapter 6 tells us that after Jesus fed the multitudes, after He did His miracles, when Jesus began to say, "Here's the cost of being My follower," many went away from Him and followed Him no longer. If you are a true follower of Jesus Christ, you will not just follow Him when it's convenient and when it's easy. You will follow Him all the way to the cross. You will follow Him when it is costly and painful.
Are you committed to follow Him when it's costly or when others may fail to do so? Your husband, your children, your parents, your pastor, your friends may not follow Jesus all the way to the cross. Are you, like Mary, willing to be loyal, to be devoted? If Christ lives in you, then that is your heart attitude and desire.
Now, I want us to see one other thing about Mary that touches me as we read the story of her there at the cross and the exchange—that tender exchange—between her and her dying son, and that is that she was a loved woman.
As He was dying, and it says so much about the heart of Christ, by the way, He took time to care for the needs of the mother that He was leaving behind, to express His love and His concern for her and to provide for her needs.
But Mary was willing to let Jesus love her. Yes, it was a time of weeping. Yes, it was a time of grief. And yes, there were those raw emotions I'm sure that she experienced as any woman would in the loss of a child. But she was willing in that time of excruciating pain to let Jesus love her.
He wants to love us in our times of loss, in our times of pain. That doesn't mean we won't feel the loss. It doesn't mean we won't feel the sorrow. It doesn't mean we won't hurt sometimes deeply. But it means in the midst of that pain there is one who loves us, who has provided for our needs, who wants to express His love to us if we will let Him.
It's interesting to me that Jesus expressed His love and His care and His concern for His mother in the context of relationships within the family of God. He turned to John, His beloved disciple, and said, "Take care of my mother." He wasn't just giving her the resources to go on and grin and bear it and survive or just endure what was to follow. She had already probably lost her husband and now was losing her son.
He didn't expect her to do this by herself. He said, "I'm placing you in the context of a family, in the context of a body. Learn to love each other. Learn to minister to each other. Learn to care for each other. As I have loved you, express that love to each other."
When I was in college, I had a pastor who challenged the people in our church to function in this way as a real body, as a real family. He said most of us as people in the body of Christ are like a bag of marbles, just hard and clanging up against each other, never meshing with each other's lives. He said what we need to be in this church is a bag of grapes, smooshed together becoming one so that out of our oneness with Christ and with each other can flow the sweet juice of His life.
Our oneness with Christ, our love for Him, His love for us, and our love for each other within the family of God becomes the greatest means of our communicating to this world the love of God for them.
As I think about Mary going through this painful experience in her life, I'm reminded of that wonderful passage in Romans chapter 8, where we're told about the love of Christ that is with us in every moment of our lives.
The apostle Paul says:
Who shall separate us from the love of Christ? Shall trouble or hardship or persecution or famine or nakedness or danger or sword? . . . No, in all these things [not just after we get through these things, but in the midst of all these things] we are more than conquerors through him who loved us. For I am convinced [Paul says] that neither death nor life, neither angels nor demons, neither the present nor the future, nor any powers, neither height nor depth, nor anything else in all creation will be able to separate us from the love of God that is in Christ Jesus our Lord (vv. 35–39).
As we look back in the life of Mary to the time when she first had her child Jesus, the gospel of Luke, chapter 2, gives us an important detail in the life of Mary as she was a young mother. When the child Jesus was eight days old, as you remember, Joseph and Mary, the child's mother, took Jesus into the temple as the law said that they should, to dedicate Him to the Lord.
At the temple there was an older man of God named Simeon who spoke some prophetic words to Mary. We read those words in Luke chapter 2, verses 34 and 35. Simeon said to Mary,
This child [this child that you have born, this child who is the Son of God, this child that you love so much] is destined to cause the falling and rising of many in Israel, and to be a sign that will be spoken against, so that the thoughts of many hearts will be revealed. And a sword will pierce your own soul too.
How would you like to be holding this eight-day-old infant in your arms and to have a man of God say, "This child will be spoken against. There are those who will not like this child. There are those who will reject this child. And a sword will pierce your own soul as well."
I suppose that's one of the many things that Mary took and pondered and treasured in her heart over the next thirty-three years, wondering what could this mean? What did Simeon's words mean? What was she to expect?
Throughout her life as a mother, she experienced a measure of the fulfillment of that prophecy. I suppose when she and her family had to leave Bethlehem and move to a foreign country to escape Herod's wrath, she must have thought, Is this what He meant? A sword will pierce my soul, having to be uprooted from the family that she knew and those that she loved.
Then when she heard that wicked King Herod had killed all the baby boys in Bethlehem and that her son alone had escaped the slaughter of all these little boys, I suppose at that moment a sword pierced Mary's soul as she thought about those weeping mothers in that land, those who no longer had their child.
Then there was that incident when Jesus was twelve years old and went with Mary and Joseph to the temple in Jerusalem. You remember how on the way home Mary and Joseph discovered He was missing. They went back to Jerusalem only to find Him in the temple impressing the elders and the leaders of the temple with His knowledge of the ways of God.
But there was that moment in that exchange where the twelve-year-old Jesus said to His mother, "Don't you understand that I must be about My Father's business?" I don't think that Mary probably fully understand what Jesus meant, but I sense that perhaps at that moment the sword went a little deeper as she understood this child has a calling on His life that is unusual, and it's not going to be easy. It's going to mean separation. It's going to mean pain.
Perhaps the sword went a little deeper into her soul when Jesus left home at the age of 30 to begin His public ministry and the years that they had shared together as a close family, it was no longer the same.
Then when she heard about those who would listen to His message but didn't believe Him, those who scorned Him, those who ridiculed Him, those who said that He was the son of the devil. Can you imagine how that would have affected a mother's heart, particularly this mother who knew that her son was the Son of God.
Then came that day when she heard that He had been betrayed by one of His own disciples. The sword just plunges deeper into the heart of this woman. Then comes that scene at the cross where she watches her Son, her sinless, blameless, perfect Son—the Son of God—lay down His life for the sins of the world.
Now there was a very human wound at this point as the sword continued to go deeper into her own heart. As a mother she was losing her son. I've been told that there's nothing like the pain of a mother losing a child. And certainly Mary experienced all of those natural emotions that she was having to give up her son and not because He had done anything wrong, but because He was dying for the salvation of the world.
As women, God calls us in different ways to be willing to suffer, to be willing to have a sword wound our own souls in order that Christ's redeeming life may be experienced by others. We must be willing as Mary to be wounded, to embrace whatever that may mean so that others can know Christ.
I think there's a wound even deeper that Mary experienced there at the cross. As she saw her Son hanging there from that cross, arms uplifted, struggling to catch her breath and realize that not only was He dying for the sins of the world, not only was He the Savior, the Redeemer of the world, but I believe at that moment she knew in her heart that He was dying for her sins, that she should have been on that cross, as each one of us deserves to die for our sins.
You see Mary was a good woman, a godly woman, but she was not good enough to make it to heaven without a Savior. As she saw her Son dying there, I wonder if she didn't perhaps remember the words of the Old Testament prophet Isaiah as he said, "All we like sheep have gone astray; we have turned, every one, to his own way; and the LORD has laid on Him the iniquity of us all" (Isa. 53:6 NKJV).
Not just the sins of others, but my sins. "He was wounded for our transgressions, He was bruised [He was crushed] for our iniquities; and by His stripes we are healed [and with His wounds our wounded hearts are healed] (Isa. 53:5 NKJV).
In her psalm of praise when she first became expectant with the child Jesus, Mary said my soul magnifies God my Savior. You see, Mary needed a Savior just as every one of us needs a Savior. The wonderful news of Mary's Son, the gospel of Jesus Christ is that in Christ, the One who gave up His life and then was raised from the dead and ascended into heaven, in Christ we have a Savior.
We have one who is the wounded healer. The one who took upon Himself the wounds, the bruising, the scars, the pain, the death that every one of us deserves for our sins. He took Mary's place on that cross. And wonder of wonders, He took my place. He took your place.
I don't know what your spiritual background is. You may be a very religious woman, as Mary was. You may have been in church all your life, as Mary was. You may know a lot about the Scriptures, as Mary did. But I want to know have you ever come to the point of trusting in Christ to be your Savior?
Your religion won't get you to heaven.
Your knowledge of the Bible won't get you to heaven.
The only thing that will get you to heaven is faith in the Christ who took your place there on the cross and gave His life for you.
I can't tell by looking at you if you have that kind of relationship with Christ, of your trusting Him as your Savior. But God knows your heart, and I believe that even in this moment God may be speaking to the heart of someone in this room and saying you're religious but you don't have a Savior.
If that's true of you, I want to give you the opportunity that I would want you to give me if the situation were reversed. We're going to bow our hearts in prayer and I'm just going to invite you to express your faith in Jesus as your Savior. You may want to pray a prayer something like this:
O God, I know that I have sinned against You, and I know that I deserve to die for my sins. Today I've realized that Jesus took my place on that cross. He died for me. Today, by faith, I repent of my sins, and I turn to Him in faith, and I say, "Lord Jesus, please be my Savior."
If you've expressed that desire to the Lord and placed your faith in Him, Scripture teaches that the Lord Jesus has come to live within you by the power of His Holy Spirit. He's made you into a new person and He will enable you as now a child of God to live a life that is pleasing to Him. You can have the joy and the hope, the expectation of spending eternity in His presence.
Thank You, Father, for so great a salvation, for so great a Savior and thank You for Jesus, who has made possible for us, by His death, life—healing from our woundedness through His willingness to take those wounds. We thank You in His precious name, amen.
Leslie: That's Nancy Leigh DeMoss.
That teaching is part of the series, "Mary of Nazareth." The Christmas story is so familiar. But Nancy's been helping us see it with fresh eyes in this practical study of Mary and her surrender to the Lord.
One of our listeners appreciates the way Nancy's teaching helps her see Scripture from new angles.>
Jen: I love the way the takes the Scripture and unfolds it in a very practical way.
Leslie: While the teaching is practical and fresh, it also is rooted in the truth. Jen appreciates that too.
Jen: Revive Our Hearts helps me thrive in that it always points me to Scripture; to help me know what it is God's wants me to know of who He is.
Leslie: Jen listens online from Uganda. As she gets filled up with the teaching she hears, she then passes that truth on to other leaders who pass it on to villagers. 
And Nancy, It's so encouraging to know God's using the program in that way. isn't it?
Nancy: It really is, Leslie, and it's all His doing.
I'm thankful for those who support the ministry so we can provide Revive Our Hearts to women in the jungles of Uganda—and everywhere else. 
Your gifts allow us to help women not just survive and get by in life—but you're helping women thrive in Christ.
I want to say a huge "thank you" to each one who has supported us here at the end of the year when we have such significant needs. In order to continue our current outreaches and to move forward in some exciting new ministry opportunities, we're asking the Lord to provide a total of 1.7 million dollars here at the end of the year.
Initially, by meeting a matching challenge, and then in these last days of the month to go well beyond that challenge amount. There are only a few days left to help meet this need. So would you prayerfully consider what the Lord might want you to give at this time?
Can you make a donation in these remaining few days of 2014? To make a donation by phone, call us at 1–800–569–5959, or visit ReviveOurHearts.com.
>
I hope you'll be a part of helping women thrive in Christ in your area and around the world? >
Leslie: Thinking about eternity will affect how you think about 2015.
Nancy: Our lives that we think are so long really go as quickly as a person's life who is carried away in a flood. We walk on the beach and we leave footprints. They look like they will be there awhile, but the tide comes in and the footprints are washed away and nobody even knows we've been there. 
Leslie: Starting Monday, on Revive Our Hearts.
Revive Our Hearts with Nancy Leigh DeMoss is an outreach of Life Action Ministries.
All Scripture is taken from the New International Version unless otherwise noted.
*Offers available only during the broadcast of the podcast season.
Support the Revive Our Hearts Podcast
Darkness. Fear. Uncertainty. Women around the world wake up hopeless every day. You can play a part in bringing them freedom, fullness, and fruitfulness instead. Your gift ensures that we can continue to spread gospel hope! Donate now.
Donate Now