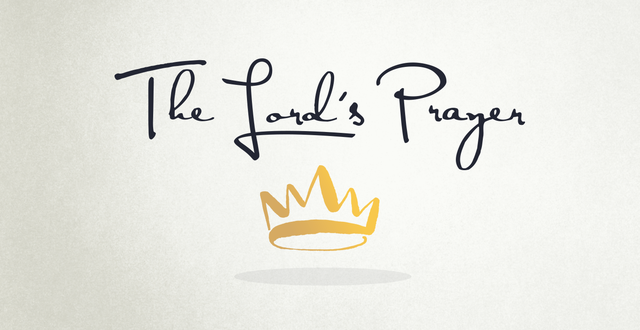 — Audio Player —
The Lord's Prayer, Day 22
Leslie Basham: When the prophet Elijah visited a widow during a famine, she scraped the bottom of her flour container every day. Instead of running to the grocery store, she just kept scraping.
Nancy DeMoss Wolgemuth: Is that faith or what?
Leslie: Here's Nancy DeMoss Wolgemuth.
Nancy: God promised, "The jar will not run out. The flour will not run out. The oil will not run out until the day that this famine is over."
Leslie: This is Revive Our Hearts with Nancy DeMoss Wolgemuth for Tuesday, August 30, 2016.
Doesn't it feel good to be stocked up with plenty of food for an emergency, money in the bank for a rainy day? Stocking up may add to your mental ease, but it won't necessarily grow your faith. Let's talk about it as Nancy continues her series "The Lord's Prayer."
Nancy: You probably wondered how in the world we could ever spend a week talking about "Give us this day our daily bread" (Matt. 6:11). We've managed to just about do that. But on this final day of that portion of the Lord's Prayer, I want to pick up on a few other thoughts that have been on my heart as I've been meditating on that petition from the Lord's Prayer.
As we pray, "Give us this day our daily bread," we're challenged to ask God each day for what we need for that day. We're reminded that the continual asking keeps us continually dependent.
I don't pray today, "Lord, give me what I need for the rest of my life," and then don't pray again. And I don't pray just today when I'm desperate, "Give me my daily bread," but tomorrow when I have a surplus I don't pray that. We're told to continually ask, "Give us this day our daily bread" so that we're reminded that we are reliant on God one day at a time.
Daily bread. That phrase in the original text means "bread for the coming day." So if you are praying in the morning, it means, "Give me what I need for the day ahead." If you are praying this prayer in the evening it means, "Lord, give me what I need for the day that is coming."
When the children of Israel were in the wilderness in the Old Testament, God provided daily bread for His people. Remember in Exodus chapter 16 how God brought them to a place where they had no provision. They could not see where their next meal was coming from. We're talking about two to three million Jews in the wilderness. Moses is leading them. Where was he to find provision for them? I mean, they were clearly in a position where if God didn't come through, they would starve.
So God said, "I'm going to send manna." Manna was God's own special recipe, God's concoction. Nobody else could have made it. Nobody else could have provided it. It's some specific type of food—we don't know exactly what it was—that God provided daily.
The children of Israel received it daily. They had to gather it daily. It could be counted on. It never failed to come for the entire forty years they spent in the wilderness.
They had to go out and gather it each day. Well actually, how many days a week? Six days a week, because on the sixth day God provided enough for two days so that they wouldn't have to gather on the Sabbath. That's an important reminder for those of us who may be workaholics and think we have to work seven days a week to get our needs met—a little plug for the Sabbath there.
But they gathered it each day, six days a week. They were to gather however much they needed for themselves and for their families that day. They were to gather it, but the bread came from heaven. No one could say, "It's my success in gathering this bread that fed our family." It was God's provision. They knew that. The bread came from heaven through no effort and no worthiness of their own, just because God cared for them.
When we pray, "Give us this day our daily bread," we've been focusing mostly on that relating to our physical needs. I think that's primarily what Jesus is talking about. But I believe it's also a petition for all that we need for this day, for God's provision not only of our physical needs but also of our spiritual and emotional and mental and relational needs.
All that I need this day, Lord, would You provide? It's a prayer for sustenance, for strength, for grace and for wisdom. God sends those to us in daily portions, daily allotments.
Some of you take vitamins, perhaps. I know I've done this at points. I have the different vitamins that I take. You want to take one a day, two or three or whatever it is of the different kinds. Sometimes I put them in little packets so I can have my little packet for the day. That's my allotment of vitamins for the day.
God provides His strength, His wisdom, and His grace in daily allotments, in daily portions. God doesn't give me strength and grace and wisdom today for next month. He gives it to me in daily portions, daily packets, daily allotments.
I don't need grace today for the trials that I'll face tomorrow. I don't need wisdom today for the problems that I'll have next month. I don't need strength today for next month's schedule.  I don't need money today for next year's bills. So I'm encouraged to ask God for what is sufficient for today, trusting that when tomorrow comes, God will provide all that is needed for that day.
As we pray "Give us this day our daily bread," I think it's important that we remember, too, that we're asking not just for our own needs—and that's kind of what we've been focused on thus far in the study—but we're also asking for the needs of others in the family. Remember that this is a family prayer.
There are no singular pronouns in this prayer. It never says I or me or my. It's always our or us. It's not "give me my daily bread," but "give us this day our daily bread." The implication of that to me is that as we petition, we are to do it with a selfless and compassionate spirit that is concerned about the needs of others. I'm not just asking for my own needs. As I pray, I'm asking God to meet your needs.
I'm asking God to meet the needs of brothers and sisters in our family in other parts of the world that I don't even know and will never meet this side of heaven. This is a desire that all of God's children throughout the whole world would have food to eat and would have their basic physical needs met.
Ladies, we cannot just sit and stuff our own stomachs and ignore the hunger of others. Jesus was always concerned for hungry crowds. It's the disciples who said, "Send them away." Jesus said, "Feed them." And if He had to do a miracle to do it, He would do that. Jesus always worked to meet the needs of the people that were put in His path.
That's the heart of Christ. And for us to have the heart of Christ in His kingdom and His will and His reputation is to care about not only our own needs but the needs of others.
Again, I'm saying so many things in this series that are not areas where I have arrived but where God's been speaking to me as I've done this study. I found the Spirit just prodding my own heart and saying, "Nancy, are you as aware and concerned about the needs of others in your church family, believers in third-world countries and war-torn countries? Are you as concerned about their needs as you are about your own needs? Are you as faithful in praying about the needs of others as you are about your own?"
Even as I'm saying this, I'm thinking about how we pray in our ministry for God to meet the needs of Revive Our Hearts. But I'm sitting here thinking, "When's the last time I prayed for God to meet the needs of Kay Arthur's ministry or Joni Tada's ministry or Chuck Swindoll's ministry or someone else's ministry that I have nothing to do with? Am I as concerned about God meeting their needs as I am God meeting our needs?"

Do you need to broaden the scope of your prayers to include more in the family of God? Lord, give us this day our daily bread. It's a compassionate spirit, a selfless spirit, a spirit that includes others.
That implies a generous spirit. Are you willing for God to use you to help meet the basic needs of others? When we become aware of a need that somebody else in the Body of Christ has, a need for shelter or food or clothing, isn't it kind of hypocritical to pray, "Give us this day our daily bread" if we have more than enough but we're not willing to share what we have with someone else who doesn't have as much, with someone else who has a need?
How can we stand in church, shoulder to shoulder with people who have some desperate needs financially, materially, physically, and have more than we need and then hold hands and say together, "Give us this day our daily bread"? And we're saying, "Thank you, Lord, for the daily bread You've given me, daily bread enough for today and enough in my freezer for the next six months," but there's this person sitting down the row from me or on the other side of the aisle from me who doesn't have enough to feed their five kids for the rest of the week.
How can I not care? Is this not a call to be generous? One of the things that my parents were so good about and that I have tried to learn over the years is just to be alert and sensitive to opportunities to share out of what God has given me with others, to be alert to needs.
I was standing talking with a family after church a couple weeks ago and became aware that there were some needs materially in their family. They weren't poor mouthing. They weren't asking for anything. But just in the course of conversation my antenna went up and I realized "there are some needs here."
Well, somebody had handed me some cash recently for no explainable reason. I had been carrying that around in my purse and just waiting on the Lord to show me what He wanted me to do with it and knowing that it wasn't really intended for me, that it was something God wanted me to share. I had had it for weeks, just waiting for God to show me. After I talked with that family, it was just so clear to me, "That's where this is supposed to go. God provided this abundance for you, more than what you need, so that you could be a channel to minister to this family in their point of need."
Chances are that the time will come when that family may have more than they need for that day and God may want to use them as a channel of blessing to someone else. So as we're generous in meeting the needs of others, even when we have needs of our own, God is faithful to provide for our daily needs.
We talked in the last session about the prophet Elijah and how the famine came and the drought, and God provided for His servant. He sent him to a brook. He sent ravens to feed him. And God sent him to the house of a widow. I want to pick up in that story this time from the widow's perspective in 1 Kings 17:8–12.
The word of the LORD came to [Elijah], "Arise, go to Zarephath. . . . Behold I have commanded a widow there to feed you." So he arose and went to Zarephath. And when he came to the gate of the city, behold, a widow was there gathering sticks.

And he called to her and said, "Bring me a little water in a vessel, that I may drink." And as she was going to bring it, he called to her and said, "Bring me a morsel of bread in your hand." And she said, "As the Lord your God lives, I have nothing baked, only a handful of flour in a jar and a little oil in a jug. And now I am gathering a couple of sticks that I may go in and prepare it for myself and my son."
Her provider was gone, her human earthly provider. Her husband was gone.
"I'm going to go make a fire, get this flour and this oil and make a meal for my son and myself so we can eat it and die. That's all we have left."
From a human perspective, it was to be her last meal.
Elijah comes and says, verse 13,
"Do not fear; go and do as you have said. But first make me a little cake of it and bring it to me, and afterward make something for yourself and your son."
Can you imagine being in this woman's position? This is all you have left. You have already been bereft of your husband, your human provider. You've got this son. We don't know how old he was. We don't know how much he ate. But we know there was just the barest minimum of provision left.
She could not see that beyond that, there would be any other provision. She knew of no other source of provision. She apparently had no means of earning any additional provision. And here comes this prophet and says, "Can you make me a loaf of bread?" And she says, "This is all I have. After this we're going to die." And the prophet persists. I mean, can you imagine?
Elijah had to know God was leading him this way, or otherwise how audacious would this have been, to say, "Well, before you make this bread for you and your son and die, could you make me some first?" It would sound very selfish. But Elijah was being directed by the Spirit of God to give, not only that widow a great lesson in the providence and provision of God, but to give us now reading this text a great lesson in the care of our Father God.
Elijah said, "Make me a cake first. Bring it to me and then make something for yourself and your son." But this was not an empty challenge. There was the promise of God behind this request. Because Elijah goes on to say to the widow, "For thus says the LORD, the God of Israel." There's someone else here. Your husband may have died; I may be a poverty-stricken prophet, but God is still alive and He is not at all bereft. He is not penniless. He is not poverty stricken. He still has plenty of supplies. "Thus says the LORD, the God of Israel, 'The jar of flour shall not be spent, and the jug of oil shall not be empty, until the day that the LORD sends rain upon the earth.'"
How long was this famine? Do you remember? Three years. We don't know how far they were into it at this point. But this could have been an extended period of time.
Armed with the prophet's request and the promise of God, verse 15, "She went and did as Elijah said." Is that faith or what? God promised, "The jar will not run out. The flour will not run out. The oil will not run out until the day this famine is over."
She did as Elijah said. And she and he and her household ate for many days. The jar of flour was not spent; neither did the jug of oil become empty, according to the word of the LORD that he spoke by Elijah."
So here's this widow, this mom, this single mom. We have single moms listening to our program and they're wondering, Where in the world is our provision going to come from? Let me tell you, the same God of Jacob who provided for that single mom's needs is still on His throne and His resources have not been an iota depleted from that day to this. God is not only intending to provide for your daily bread, but to use you as a channel of generosity and blessing to meet the needs of others.
You know what? It doesn't add up. You can't figure how this woman could have had one jar of flour and one jug of oil and it lasted for her and for her son and for the prophet for all the duration of this famine. She had daily needs. It was a time of famine. She had to feed herself and her son and now the prophet, but she gave out of the little that she had with no idea of where the next meal would come from.
But God had a daily supply for her needs, and she never once lacked throughout the entire famine.
I go back again to Charles Spurgeon. Listen to what he had to say about this passage. He said,
You have daily necessities and because they come so frequently you fear that the barrel of meal will one day be empty and the cruse of oil will fail you. Rest assured that according to the Word of God this shall not be the case. Each day, though it bring its trouble, shall bring its help.

And though you should live to outnumber the years of Methuselah and though your needs should be as many as the sand of the seashore, yet shall God's mercy and grace last through all your necessities and you shall never know a real lack. Better have God for your guardian than the Bank of England for your possession. You might spend the wealth of the Indias but the infinite riches of God you can never exhaust.
Are we willing for God to give us just what we need for today? To pray that sincerely and believe that our needs will be met? I know I'm speaking to some single women who are wondering, Later in life, how will I be provided for? Single moms, widows, people on a limited retirement income saying, "I can't see how it's going to stretch to meet the needs." The Lord, the God of Jacob is your God. He provided then; He can and will provide for His children today as they ask Him.
So it requires that we live life just one day at a time. It's not wrong to plan, to save, to invest. What's wrong is to trust in those things, to depend on those things or to demand them from God. What if He just wants to provide what I need today, and tomorrow what I need tomorrow?
I don't think there was ever in that jar more than a handful of flour. I don't think there was ever in that jug more than a little oil. But it lasted and lasted and lasted and lasted, and every day God replenished it.
Do you believe God? Do you believe God will meet your needs today and tomorrow, when you have a need God will meet it? As we see God provide our daily bread, we're reminded that God has promised to provide for all our needs—not just our physical ones, but all of them. He will do that.
And then reminding us that as we partake of physical food to strengthen and to sustain our physical bodies, as we eat breakfast, lunch, dinner, snacks, we're reminded that our souls are sustained by the Bread of Life. Who is the Bread of Life? Jesus. The Living Word, and by the written Word of God.
"Man shall not live by bread alone" (Matt. 4:4). This petition reminds us that we need more than bread to survive. We need more than physical bread. We need the Bread of Life. We need Christ. We need to eat food daily, physical food, to sustain our physical bodies. But even more so, we need to daily draw upon Christ to feed our souls by faith.
So as we pray this prayer, "Lord, give us this day our daily bread," we're praying that God will meet and provide for our physical needs. But aren't we also praying, "Lord, feed my soul this day? Feed me with Christ who is the Bread sent down from heaven."
As we partake of Christ by faith, as we take His Word into our systems, as we eat of Him and drink of Him, as we take Him into our lives on a daily basis, His life is imparted to us. We eat that physical food; it strengthens us. We eat spiritual food; we partake of Christ by faith, and we are strengthened in our souls.
So this is a plea for God to daily nourish our souls with Christ Himself and to be reminded that eating of Him is as important, and more so, than our most basic necessity in life.
Then you know what happens? As we partake of Christ, as we feed and feast on Him in our spirit and in our soul, what happens is that not only does Christ strengthen us so that we can be spiritually developed and wholesome and healthy and full grown, but He feeds us so that we can become a source of spiritual nourishment and life and food to others.
So God provides for us physically, our needs this day, so that we can be generous and give to meet the needs of others. But He provides for us spiritually so that our souls can be enriched, full, fed, and we can become a source of blessing and nourishment to others. All that and so much more wrapped up in this petition, "Give us this day, our Father, our daily bread."
Leslie: In the middle of a busy week when I'm thinking about groceries and needs and bills, I sure need to hear those words from Nancy DeMoss Wolgemuth. She'll be right back to lead us in prayer before our Father.
Today's program is part of a series called "The Lord's Prayer." We've been in the topic on prayer in several series this year because we need to cry out to the Lord like never before. When violence and terror and injustice seem to be the norm and political solutions don't seem to offer much hope, that's a perfect time for us to see God do what only He can do.
On September 23, we'll be joining together for Cry Out! A National Prayer Simulcast for women. Nancy will be praying with about 6,000 women in Indianapolis that night, and we're asking the Lord to raise up hundreds of thousands of women to ask the Lord to show His power during urgent times. Along with Nancy, you'll be praying with other participants, like Joni Eareckson Tada, Kay Arthur, Blair Linne, Janet Parshall, Tony Evans, and many more. For more details on starting a Cry Out! group in your area, or to find an existing group, visit ReviveOurHearts.com. And make sure to be part of this important evening, September 23.

Tomorrow, consider what trusting God for daily bread looks like when a family grows from two to three to four, all the way up to ten. We'll hear from a woman who has seen it happen. Now let's pray. Here's Nancy.
Nancy: Father, we bow our hearts before You and thank You for Christ, who is the Bread from heaven. We would feast upon Him. We're reminded that the needs of our hearts, souls, and spirits are far more critical than the needs of our bodies. Thank You for providing for both.
As we have sometimes prayed, "Nourish this food to our bodies and our bodies to Thy service," we pray that You would send Christ as nourishment for our souls and then use our souls as a means of giving life and nourishment to others, for Christ's sake and in His name we pray it, amen.
Revive Our Hearts with Nancy DeMoss Wolgemuth is an outreach of Life Action Ministries.
All Scripture is taken from the English Standard Version.
*Offers available only during the broadcast of the podcast season.
Support the Revive Our Hearts Podcast
Darkness. Fear. Uncertainty. Women around the world wake up hopeless every day. You can play a part in bringing them freedom, fullness, and fruitfulness instead. Your gift ensures that we can continue to spread gospel hope! Donate now.
Donate Now