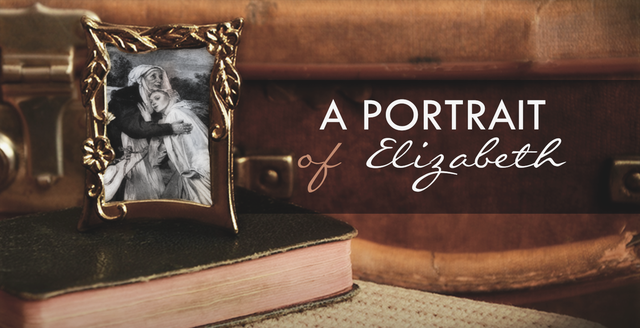 — Audio Player —
Interrupted by an Angel
Leslie Basham: It's all too easy to lose hope when facing unanswered questions or deferred dreams, but Nancy DeMoss Wolgemuth says it's important in these moments to remember the bigger picture for your life.
Nancy DeMoss Wolgemuth: We need to trust God's plan, trust God's timing, that He has purposes in our lives that we don't or can't or won't perceive until just the right time when God chooses to pull back the curtain and reveal what we've not been able to see.
Leslie: This is Revive Our Hearts with Nancy DeMoss Wolgemuth, author of Adorned, for January 15, 2019.
All of us know what it's like to face disappointment. How can we deal with displaced dreams in a godly way? Nancy's about to offer some biblical advice as she continues in the series, "A Portrait of Elizabeth."
Nancy: Let me invite you to turn again today in your Bible if you possibly can to the gospel of Luke, chapter 1, the first chapter of the gospel of Luke. We started into this chapter yesterday when we were introduced to an elderly couple who were a part of this redemption story God was writing, transitioning from the old covenant to the new covenant of grace.
We read in verses 5–7 the backdrop, the setting for what God was about to do in the fullness of time. So we saw this was in the days of Herod, the cruel king of Judea, really a puppet in the Roman government. We saw that in that day there was a priest named Zechariah, and his name means "God remembers." I love that, that God remembers even when we don't think He does, even when it doesn't seem that He is remembering.
And he had a wife who was also from the priestly line of Aaron. Her name was Elizabeth. Do you remember what that name means? "The oath of God," the promise of God. And we're going to see two people who trusted that God remembers and God keeps His promises even when they couldn't see that that was the case.
And we read then in this first paragraph that they were both righteous before God—righteous by faith. They trusted God, and as a result, it showed up in their lifestyle. They walked blamelessly in the commandments and statutes of the Lord. They obeyed God. They had an obedient lifestyle that reflected their heart that was inclined toward the Lord.
But then in verse 7 we saw that that did not exempt them from having pain in their lives, disappointment, unfulfilled longings. They had no child, because Elizabeth was barren, and both were advanced in years.
And we talked about some of the disappointment that Elizabeth experienced, longing for a child, which was so important, particularly in her culture, for women to be able to have children, particularly priests' wives. And so here she lived for all these years with people thinking ill of her, thinking maybe God was punishing her. But they stayed obedient to the Lord, trusting Him even when they couldn't see.
And I want to just remind you that we're offering this week a new resource that our team has produced in our "Women of the Bible" study series. This one is called Elizabeth: Dealing with Disappointment. It will give you a chance to take a deeper dive into this passage we're looking at, just over four days this week. It's a six-week study you can do by yourself or you can do it with others.
We would be happy to send you that study as our way of saying "thank you" when you make a gift of any amount to help support the work of Revive Our Hearts, which is getting this kind of message, this kind of Bible teaching, that is transformational, into the lives of women, not only in your community and around this country, but around the world.
So we'll tell you at the end of the program today how you can make that gift and then encourage you to get that Bible study on the life of Elizabeth.
Now, today, as we continue in Luke 1, we're going to look two scenes. The first we're going to spend most of the time on, and then we're going to look briefly at the second scene. Both of these scenes involved an angel sent from God. Both of these involved dramatic, unexpected, life-altering news. And both involved God intervening in a miraculous way.
So let's look first, and for most of our time, at the first scene. And we're beginning in Luke
chapter 1, let me read starting at verse 8.
Now while [Zechariah] was serving as priest before God when his division was on duty, according to the custom of the priesthood, he was chosen by lot to enter the temple of the Lord and burn incense. And the whole multitude of the people were praying outside at the hour of incense (vv. 8–10).
Now, at this time there were approximately 20,000 priests in Israel. They were divided into 24 divisions, and each division served for one week twice a year, and then also during major festivals and feasts.
So here Zechariah's division was on duty this particular day, and he was "chosen by lot," the Scripture says, to go into the holy place to offer up incense to intercede on behalf of God's people. This was an incredible honor that came to priests just once in their lifetime.
Now, when it says he was "chosen by lot," you'd think, Oh well, that was chance. There was no chance involved here at all. The Lord oversees the lot, Proverbs tells us, and God was ordering the details of his service, of his assignment, of his work, and his service, as God orders the details of our lives—every detail and the timing of all of them.
Now, it says in verse 10, that there was a large crowd of people outside the temple, in the courtyard out there, who were praying as Zechariah was in the holy place offering up this incense and intercession to the Lord. It's very possible that Zechariah's wife Elizabeth was in that crowd. We don't know that, but she might have joined the worshipers praying outside that day.
I think it's highly likely that in that crowd were two other people we read about in the next chapter of Luke, Luke, chapter 2. You remember Anna. The eighty-four-year old widow? Luke 2 tells us that she "did not depart from the temple, worshiping with fasting and prayer night and day." I think Anna was probably in that crowd.
And then you remember the other man who we read about in Luke 2 who was probably in that crowd? His name was Simeon. This elderly man who lived in Jerusalem. And the Scripture says he "was righteous and devout. And he was waiting for the consolation of Israel. And it had been revealed to him by the Holy Spirit that he would not see death before he had seen the Lord's Christ." He was in that temple months later when Mary and Joseph brought their infant Son to the temple to dedicate Him to the Lord. So my guess is that Simeon was outside in that multitude of people praying that day.
Well, verse 11 tells us that:
There appeared to [Zechariah] an angel of the Lord standing on the right side of the altar of incense. And Zechariah was troubled when he saw him, and fear fell upon him. [This is the norm in the Scripture when people saw angels. Sometimes they came in the form of a man, but there was also something about them that made people tremble.] But the angel [and this also happened many times in Scripture], "Don't be afraid, Zechariah, [easy for you to say!] for your prayer has been heard (vv. 11–13).
That could have been the prayers he had just prayed at that moment, the prayers for the people of God, but I think it also included the prayers that he and Elizabeth had prayed for decades for God to bless them with a child because the angel said,
Your prayer has been heard and your wife Elizabeth will bear you a son, and you shall call his name John (v. 13).
The name John means "the grace of God." The grace of God is the fruit of Zechariah—God's remembrance and Elizabeth—God's oath, God's promises—the grace of God.
Verse 14:
And you will have joy and gladness, and many will rejoice at his birth, for he will be great before the Lord. And he must not drink wine or strong drink, and he will be filled with the Holy Spirit, even from his mother's womb (vv. 14–15).
(We'll come back to that in a few moments.)
But then beginning in verse 16, the angel says words that were actually repeating a prophecy found in the last book of the Old Testament, the book of Malachi—400 years earlier. At the closing of the age of the old covenant, God said these words to His prophet Malachi, which now 400 years later, the angel is repeating to Zechariah and saying, "Your son is going to be the fulfillment of this prophecy."
Verse 16:
He will turn many of the children of Israel to the Lord their God, and he will go before him in the spirit and power of Elijah, to turn the hearts of the fathers to the children, and the disobedient to the wisdom of the just, to make ready for the Lord [Messiah] a people prepared (vv. 16–17).
A forerunner. This child who was to be born to Zechariah and Elizabeth would be the fulfillment of a promise God made to His people 400 years earlier. God remembers. God keeps His promises. God sends grace.
Well, verse 18,
And Zechariah said to the angel, "How shall I know this? For I am an old man, and my wife is advanced in years.
As you meditate on this passage, you kind of wonder, Did the Scripture have to keep reminding us that this couple was old? (laughter) "I'm an old man, and my wife is advanced in years." (It's the second of three times it's said in this chapter.)
And the angel answered him, "I am Gabriel, who stands in the presence of God, and I was sent to speak to you and to bring you this good news. And behold, you will be silent and unable to speak until the day that these things take place, because you did not believe my words, which will be fulfilled in their time" (vv. 18–20).
Now, a lot of commentators believe this was a punishment on Zechariah for his unbelief. One commentator, whose work I greatly respect, G. Campbell Morgan, thinks it was not a punishment but a sign that Zechariah had requested, "How will I know?" A sign or punishment, he was not able to speak—he was rendered speechless—for the next nine months.
Verse 21:
And the people were waiting for Zechariah, and they were wondering at his delay in the temple. And when he came out, he was unable to speak to them, and they realized that he had seen a vision in the temple. And he kept making signs to them and remained mute (vv. 21–22).
That word is such that many commentators say it could mean he was not only speechless, but he was also deaf. The word could be used to mean mute and deaf, or just mute. We don't know for sure.
Verse 23:
And when his time of service was ended, he went to his home.
So here's the biggest day of this man's life: He's selected for a once-in-a-lifetime opportunity to offer the incense in the holy place. An angel shows up, tells him his prayers have been answered and his barren, postmenopausal wife is going to have a son—and he can't tell anyone not even his wife! Wow!
I don't know how he relayed the news to Elizabeth. Clearly, he found a way. We don't know for sure how she responded. That scene is not given to us here in Luke, but we're assuming he did tell her. And the question is: Did she immediately believe? Did she ask questions? What did she think? How did she respond?
Well, she hadn't seen the angel and heard the message that Zechariah had seen and heard, but we do know that this husband and wife had an established habit pattern of responding to God in faith, so we can assume that she responded in faith when this news came to her.
Verse 24:
After these days his wife Elizabeth conceived, and for five months she kept herself hidden, saying, "Thus the Lord has done for me in the days when he looked on me, to take away my reproach among people" (vv. 24–25).
This is fascinating to me. It's clear that Elizabeth wasn't quick to run around telling everyone the news. If there had been social media in those days, it doesn't sound like she posted on Facebook or on Instagram, but, instead, secluded herself for the first five months of her pregnancy, and I've just been asking myself, "Why?"
We don't know why. It's speculation, but I'd say, for starters, she was old to be having her first baby, so I think she was probably just tired. She was human, and God gave her strength, but she may have just been resting a lot, taking a lot of naps. But also, given what we know of Elizabeth's walk with God, it's likely that she took time during these five months to:
Praise—praise God who had given her and Zechariah this miracle child.
It's likely she took time to pray. To ask God for wisdom about how to raise this child.
And to prepare for that great responsibility.
It's likely she took time to ponder what was happening, as we read later that Mary did when her Child was born, to savor the grace of God that she had experienced.
This child would be named John, the grace of God. Do you think she thought a lot about grace and the grace of God during those days—unmerited favor? To meditate on the Old Testament promises about one who would go before the Messiah, who would prepare the way for His coming, to think about how the coming of the Messiah must be soon—just to be caught up in the wonder of it all.
I think she was really busy in her heart and in her thoughts during those five months of seclusion, remembering that God keeps His promises. She must have thought about Abraham and Sarah and how the Lord had supernaturally intervened in their old age to give them a promised son Isaac.
One commentator said it this way: "God was once again kindling a fire with two dry sticks." I love that! Only God can do that. God had not forgotten His people.
And then she said, "Thus the Lord has done for me in the days when he looked on me, to take away my reproach among people." "Thus the Lord has done for me"—this was not luck. This was not chance. There was no way Elizabeth could take credit for this.
She knew, and everyone else knew, and we know that she was "barren." She could not have children. She knew that both she and her husband were old. They were past the ability to conceive a child. She was "advanced in years." We saw it in verse 7, verse 18, and we'll see it again in verse 36). And so she says, "The Lord has done this! The Lord has done this!" She recognized His activity, His divine intervention in her life, and she gave Him the credit.
And then in verse 25 she says, "He looked on me." Some translations say here, "He looked with favor upon me." "He looked with favor."
God had looked on her. He had turned His face toward her. He had paid attention to her. And when He looked at her . . . She might have wondered over all these years of wanting to have a child, "Is God really looking on me? Does God see me? Does God know I'm here? Does God know the longings of my heart?"
But she says, "God has looked on me." God has looked on me, not with indifference, not with helplessness—"I know you want a child, but I really can't do anything about that." Not with disgust—"If you were just more holy, just more obedient, I'd give you a child." Not to punish her. But God had looked on her with favor, with grace.
She said, "He looked with favor on me, to take away my reproach among people." To take away—that word "take away" means "to remove, to carry off, to get rid of it."
"To take away my reproach"—the word "reproach" could be translated "my shame, my disgrace." "God has looked on me to remove my shame, to remove my disgrace." When God looked on her, He removed, He carried off her shame, her disgrace, and gave her the very opposite. What's the opposite of disgrace? Grace. God looked on her to give her favor, to give her grace, to remove her disgrace and to lavish her with grace.
Doesn't that verse describe what God has done for us in our salvation?
Let me read to you a passage that came to mind while I was thinking about what Elizabeth said here. She said, "The Lord has done this for me in the days when he looked on me, to take away my reproach among people." Listen to this passage from Ephesians, chapter 2:
And you were dead [dead—lifeless—barren—dead] in the trespasses and sins in which you once walked, following the course of this world, following the prince of the power of the air, the spirit that is now at work in the sons of disobedience—among whom we all once lived in the passions of our flesh, carrying out the desires of the body and the mind, and were by nature children of wrath, like the rest of mankind. . . . You were at that time separated from Christ . . . having no hope and without God in the world (vv. 1–3, 12).
That's pretty bleak, isn't it? That was the definition we saw yesterday—barren, bleak, and lifeless. You had no life, no hope of spiritual life. You were dead.
"But" . . . Ephesians 2, verse 4:
But God, being rich in mercy, because of the great love with which he loved us, even when we were dead in our trespasses, made us alive together with Christ—by grace you have been saved. [He looked with favor, grace upon me. By grace you have been saved] and raised us up with him. . . . For by grace you have been saved through faith. And this is not your own doing (vv. 4–6, 8).
She said, "The Lord has done this. The Lord has looked upon me." "This is not your own doing. It is the gift of God" (v. 8).
Elizabeth's story just preshadows for us the gift of God's grace in salvation. "The Lord has done this."
And so we see that God's timing is perfect, and His delay in answering a prayer or granting a blessing that we're longing for may actually be an indication that He intends to give us something exceedingly, abundantly, beyond all that you could ask or think!
By delaying John's birth until Elizabeth was barren and old, God was saying, when the child did come, "This birth is My doing, and this is something really, really special in the eternal redemption story."
We need to be careful to counsel our own hearts when God's timing is not our timing, when His ways are not our ways.
At this point, Zechariah and Elizabeth could have said "We're not interested in having a baby when we're this old!" (laughter.)
Robert and I have joked about this sometimes. I got married at the age of fifty-seven, and we say, like, "Is it possible, at my season of life, to get pregnant?" Well, only if God does a miracle—right? And I can imagine if you're older, thinking, Uh, no thank You. Not now. This is the child we would have liked to have had when we were younger. We don't like Your timing, God.
Zechariah and Elizabeth could have said that. But they realized that it's not about us. It's about God and His purposes and being available to be used by Him for His kingdom purposes. It was
God's timing. And for decades God had Zechariah and Elizabeth in a "holding pattern." In their minds, they had been ready for a son years earlier, but God was arranging the pieces.
He was arranging the historical and political backdrop and scenery, and He also wanted to make it abundantly clear that the redemption story was not one that humans, no matter how godly they might be, could make happen.
And in the fullness of time, God sent His Son. And in the fullness of time, God sent to Elizabeth her son.
So we learn as we listen to this story that we need to trust God's plan, trust God's timing, that He has purposes in our lives that we don't or can't or won't perceive until just the right time, when God chooses to pull back the curtain and reveal what we've not been able to see.
Well, that was scene one. Scene one: Elizabeth, who'd been married for many years, was barren, now postmenopausal. An angel comes to her husband and says, "Your wife is going to have a son." Elizabeth gets pregnant, and there's this miraculous gift of a child. Zechariah—God remembers—and Elizabeth—God keeps His promises, the oath of God—are given a son in Elizabeth's womb. "He will be named John"—the grace of God.
And then we come—and I want to just park her for a moment—to scene two that follows, where the same angel is sent to another woman. Her name is Mary. But she's not an old woman. She's a young teenage girl, who had never been with a man. And she's also promised a son. She's told that she, too, is going to have a child.
Luke 1, verse 34:
And Mary said to the angel, "How will this be, since I am a virgin?" And the angel answered her, "The Holy Spirit will come upon you, and the power of the Most High will overshadow you; therefore the child to be born will be called holy—the Son of God. And behold, your relative Elizabeth in her old age . . .
There's that reminder again! She's an old lady. Your relative—now, keep in mind that Mary is probably thirteen–fourteen years of age. So when you're thirteen or fourteen, forty seems like an old lady, but we know that Elizabeth was past child-bearing years.
"Elizabeth in her old age has also conceived a son, and this is the sixth month with her who was called barren. [It's a miracle!] For nothing will be impossible with God." And Mary said, "Behold, I am the servant of the Lord; let it be to me according to your word." And the angel departed from her (vv. 34–38).
Your relative Elizabeth . . . By the way, we don't know exactly how they were related. Their fathers were from two different tribes, so it's possible that they were related from their mothers. I won't go into all of that, but "Your relative Elizabeth, the one who was called barren, has conceived, for nothing will be impossible with God."
Why do you think the angel told Mary about Elizabeth's story? To bolster Mary's faith. To inspire faith in Mary. If God had done the impossible for Elizabeth, and Elizabeth had believed God, and God had fulfilled His promise, then surely Mary, this young woman who had not nearly as many years of experience in walking with God and trusting Him, but now she knew she could trust God to fulfill His promises to her.
So she responds as her relative Elizabeth had in faith. And what did she say? Something amazing—this is my life verse—Luke 1, verse 38: "Behold, I am the servant [the handmaiden] of the Lord; let it be to me according to your word."
And so Mary believes, helped, at least in part, by the fact that her older relative Elizabeth had believed that nothing will be impossible with God.
Maybe there's some younger woman around you whose faith God wants to inspire because you say, "I'm going to believe God. I'm going to take God at His Word." And when your life demonstrates the supernatural power of the Holy Spirit of God, it's going to inspire faith in other women around you who need to know, who need to see that God is trustworthy; He can be trusted. Amen? Amen.
Leslie: That's Nancy DeMoss Wolgemuth, reminding you to trust in God and be willing to say, "Yes, Lord," to His plan for you.
Earlier Nancy mentioned a Bible study related to this teaching. It's called, Elizabeth: Dealing with Disappointment.
Elizabeth's story provides great insight in how to cope with disappointment in a way that honors the Lord. This study will help you take her example and apply it to disappointments you might be facing.
We'll send you a copy of the Elizabeth study when you make a donation of any amount to the ministry of Revive Our Hearts. And here's why you should request your copy right away: If you get one today, you'll have it in time to join us in February for our new "Women of the Bible" podcast. The first season is all about Elizabeth, and it's an excellent way to enhance your study through the booklet.
Go to ReviveOurHearts.com, and you'll see where you can give online and request the Elizabeth study, or you can always give by phone when you call 1–800–569–5959. Be sure to ask for Elizabeth. We'll be happy to send one per household with your donation of any amount.
Do you ever feel alone in your walk with God? Well, you're not crazy. You're just missing something. Nancy will be back tomorrow to explain what it is. Please be back for Revive Our Hearts.
Revive Our Hearts with Nancy DeMoss Wolgemuth is helping you say, "Yes, Lord." It's an outreach of Life Action Ministries.
All Scripture is taken from the ESV.
*Offers available only during the broadcast of the podcast season.
Support the Revive Our Hearts Podcast
Darkness. Fear. Uncertainty. Women around the world wake up hopeless every day. You can play a part in bringing them freedom, fullness, and fruitfulness instead. Your gift ensures that we can continue to spread gospel hope! Donate now.
Donate Now