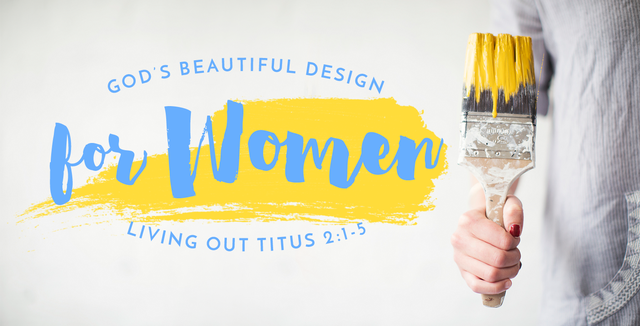 — Audio Player —
God's Beautiful Design for Women, Day 16
Leslie Basham: Is there any addiction controlling you today? Nancy DeMoss Wolgemuth encourages you to battle for freedom with God's help.
Nancy DeMoss Wolgemuth: The battle is a spiritual one, because the cravings we have are not just physical cravings. Whether it's for alcohol or prescription drugs or television or computer games or gambling . . . whatever some of these addictions are—shopping—it's not just a physical craving. It's not just emotional bonds; there's a spiritual battle here.
Leslie: This is Revive Our Hearts with Nancy DeMoss Wolgemuth, author of Adorned, for Monday, February 27, 2017.
For the last few weeks we've been studying Titus 2:1–5 with Nancy. Last week that passage led us into the topic of alcoholism and drinking. Today we'll take a broader look at addictions of any kind and show you how to find freedom.
Nancy: I got an email yesterday from a woman who was requesting help from Revive Our Hearts for a friend of hers who struggles with drug addiction and prostitution.
The lady who wrote said, "My friend is desperate to change but isn't able. She's even more confused because she had a long period of being clean and fell recently back into it. She just wants to die."
So this friend—thank the Lord for friends!—was reaching out to us and saying, "Can you help me reach out to my friend who's struggling with drug addiction and prostitution?"
As I read that, though drug addiction and prostitution are not things that I've experienced personally, I can relate to this thing of having a besetting sin and going a period of time when you think you're walking in victory and then something triggers you, or you let down your guard, or you find yourself tempted in a new way and you fall into it again, and you feel confused and disappointed with yourself and frustrated and mad at yourself and sometimes just wanting to die.
As I read this, I thought, actually, that's what you have to do. I mean, not literally, but spiritually we have to come to the place where we recognize that it is not I, "but Christ who lives in me" (Gal. 2:20). I cannot live this life on my own.
So whether it's drugs or prostitution or alcohol or ice cream or something else that we might consider not inherently sinful—something that's maybe innocuous, but it's become to us a god, an idol . . . the frustration that we have sometimes trying to have victory over our flesh is what we want to talk about today—breaking free from addictions.
This comes in the context of our series on Titus 2, where older women are being instructed as to how they are to live, the kind of lives they are to live. We'll be coming to this part in the next portion of our teaching.
Then they are to train and mentor and disciple the younger women in God's ways of thinking and living. One of the things we'll see in verse 5 that older women are to teach younger women is to be self-controlled—to be under the control of the Spirit, to be temperate, to be moderate.
This is why I think it's important that we stop and park on this phrase, that older women are not to be "slaves to much wine" (v. 3)—that is, they are not to live indulgent, self-indulgent lives. They are to live disciplined and controlled lives, because if they're supposed to teach the younger women how to be self-controlled . . . how can the older women teach the younger women to be self-controlled if the older women aren't themselves self-controlled?
In other words, if you and I are in bondage to fleshly addictions in any area of our lives, how can we help others get victory in their areas of struggle and besetting sins and addictions? If I'm enslaved to something in my life, how can I help you or somebody else walk in freedom?
That's why it's important that we as women of God first experience that freedom ourselves, and then we can be instruments of helping others walk in freedom. We need to realize that we're all slaves.
We are either slaves of sin, or we're slaves of righteousness. We're slaves to ourselves and Satan's influence and deception in our lives, or we're slaves to God and His righteousness.
When the apostle says that women should not be slaves to much wine, he uses a word that is often translated bondservant in some of your translations. It's related to that word, and it's a person who is affixed to, is controlled by, is under someone else's will and domination.
Paul tells us in Titus 3:3 that "we ourselves were once . . . slaves [similar word] to various passions and pleasures." That's what it was like when we were not Christians. Now that we are Christians, he says, we are not to be slaves to much wine or to anything else that would pull us away from intimacy with Christ and our relationship with Him.
A wonderful passage to memorize and meditate on in this whole area of addictions and slavery—slavery to sin and slavery to righteousness—is Romans chapter 6.
We're not going to take a lot of time on that; maybe sometime I'll teach on that whole passage, but it's a passage you ought to be familiar with. You ought to memorize it; you ought to meditate on it. Let me just pick a few phrases from that chapter to show you what I mean about this.
In Romans 6:6, Paul says that "our old self was crucified with [Christ] . . . so that we would no longer be enslaved to sin." There's a similar word there; it's a "word family"—slaves, slavery, enslaved—similar words in the Greek.
He says we were crucified with Christ so that we could not have to be enslaved to sin any longer. By the way, that should be a message of hope for all of us who have felt those chains and that bondage of sin or of sinful or fleshly habits, and we've thought, "I can't break free. I just want to die."
Paul says you have died. You were crucified with Christ so that those chains could be broken.
Then he says in verse 17, "You . . . were once slaves [same word group—you were once slaves] of sin." You were slaves of sin. We all were slaves to sin. We were born that way.
Then he says in verse 18, "having been set free from sin [no longer slaves of sin, having been set free from sin, you] have become slaves of righteousness." So we're still slaves, but it's a whole different Master. No longer slaves to sin but now slaves to righteousness.
Verse 20, "When you were slaves of sin, you were free in regard to righteousness."
Verse 22, "But now . . . you have been set free from sin and have become slaves of God."
You see, if you want to get set free from sinful passions and pleasures, from addictions, I think the key is to recognize that we are free from those in Christ so that we can be the slaves of Christ. We will have a Master.
We can't have two masters. You can't be a slave to your flesh and its passions and pleasures, and be a slave to Christ; but you can be free from the sinful addictions and become a slave to righteousness.
You see, ultimately, addiction is a worship issue. We're slaves to what we worship. And there again, whether it's alcohol or drugs or ice cream or whatever—or, as somebody said to me on one of the breaks here today, "I've been a slave to men, addicted to men." Now, not in a sexual sense or a moral sense; this is a woman who's lived a very pure life and is committed to that, and she's single. But she said, "I find myself obsessing about marriage."
We deal with that by recognizing that we've been worshiping that thing or that addiction, that habit, that pleasure; and that desire has become a god in our lives. We get free by replacing that god with the true and living God, and worshiping Christ.
Some years ago I interviewed Dr. Ed Welch on Revive Our Hearts about the subject of addictions. He's written a book on the subject, and in that interview he said the deepest explanation for addictions is essentially the question of who will rule your life.
Who will you honor?
Who will you serve?
Who will be your master?
Who will be your lord?
When God speaks to His people in the Old Testament, He says in Jeremiah 2:13,
For my people have committed two great evils. First of all, they have forsaken Me, the fountain of living waters, and then second, they have hewn out for themselves cisterns, broken cisterns that can hold no water (paraphrased).
What's He saying? You have looked to things of this earth to be substitutes for your relationship with God. You've looked to them to satisfy you, when really only God can satisfy the deepest longings and desires of your heart.
The problem is, we think these things that we look to, whether it's drugs or alcohol or men or whatever, can satisfy us; but it's only temporal. They give some pleasure, but it doesn't last.
It reminds me of the woman at the well, who Jesus found there in Samaria. The woman had been trying to find love in all the wrong places.
Talk about a woman with addictions! I mean, there is a man addiction—a marriage addiction. And the water in that well became a symbol that Jesus used to show her the temporal nature of the things she was looking to to satisfy her thirst.
So "Jesus said to her, 'Everyone who drinks of this water in this well will be thirsty again" (John 4:13). The implication is that everyone who looks for happiness in men or marriage or alcohol or drugs or anything else on this earth, it won't satisfy. You have to keep going back for more. That's the nature of addiction.
"But," Jesus said, "whoever drinks of the water that I will give him will never be thirsty again." What is the water that Jesus gives? It's Himself. He is the Living Water, the Water of Life.
So Jesus says, "Is your soul weary and burdened? Come to Me, and I will give you true rest for your souls."
Are you thirsty? Jesus says, "Come to Me and drink, and out of your innermost being will flow rivers of living water."
If you're looking to someone or something other than Christ to satisfy you, it may seem to work initially, but invariably we're setting ourselves up for disappointment, disillusionment, and settling for less than what God wants to give us.
Leslie: Nancy DeMoss Wolgemuth will be right back with the second part of today's message on living in freedom from addiction. But first Nancy, let me ask you: Have you ever been tempted by addictions?
Nancy: You know, Leslie, some of the things that we talk about as addictions, such as drugs or alcohol have not been a particular area of temptation for me. But there are other struggles in my life, things that I tend look to or lean into or long for more than I do for the Lord. I've shared often on this program how food is an example of something I'm tempted to . . . nothing sinful about eating.
There is nothing wrong with food or with some of these other things we turn to. But to long for that, to look for that, to look to that to meet needs in my life that only Jesus can meet, that when that addiction, we can call it, or I prefer the term idolatry—something I'm looking to to meet needs in my life. Anything other than Jesus can become something that can put my in slavery. That's what we want to be free from—anything that we turn to or look to or find comfort in more than we do in the Lord Jesus. 
Leslie: I think everyone knows what it's like to be tempted to be a slave to something.
Nancy: That's right. That's why this passage in Titus 2 is helpful for all of us. We might look at it and say, "Don't be enslaved to much wine, well, that's not an issue for me." But this passage, as I've tried to explain has so many practical ramifications for all of our lives. And the whole passage of Titus 2:1–5 is like that. It opens up a lot of questions and issues and challenges that we face day by day.
It's a passage that wasn't just relevant in the first century, it's just as relevant today. So that's why I hoping you'll dig in deeper to this passage with me by getting a copy of my brand new book, Adorned: Living Out the Beauty of the Gospel Together. This book is over 300 pages focusing on just three verses in Titus chapter—including a chapter on that phrase on not being addicted to much wine, and what that means in each of our lives in very practical and personal ways.
We'd like to send you a copy of Adorned when you provide a gift of any amount to keep Revive Our Hearts coming your way each weekday. I know there are wholesale and discounted places where you can get books like Adorned. But when you make a donation to Revive Our Hearts, you're not just getting a book, you are actually investing in this ministry. You're partnering with us to help women discover greater freedom, fullness, and fruitfulness in Christ! So thank you so much for sharing with us in this ministry.
Leslie: To get a copy, call 1–800–569–5959 with a donation of any amount. Or navigate your way to ReviveOurHearts.com.
Okay, let's get back to part two of Nancy's message on the freedom from addictions Jesus offers.
Nancy: I love Psalm 16:11, that verse that says, "You make known to me the path of life; in your presence there is fullness of joy; at your right hand [Lord Jesus] are pleasures forevermore." God wants to fill you. He wants to satisfy you.
Psalm 107:9 says "he satisfies the longing soul, and the hungry soul he fills with good things."
God says, "I am the Lord your God. . . . Open your mouth wide, and I will fill it" (Psalm 81:10). "He would feed you with the finest of the wheat, and with honey from the rock I would satisfy you" (Psalm 81:16).
He wants to satisfy us. He wants to fill us, but we can't look to substitutes. If we do, we will find that those cisterns are broken. They leak. You have to keep going back to get them refilled. Only Christ truly and lastingly satisfies.
I want us to be reminded that there are so many promises that let us know that addictions and strongholds in our lives, those areas of enslavement, can be overcome. That's something you need to believe, because if you believe you'll always be a slave to it, then you will always be a slave to it.
If you believe you can't be free, then you won't be free. That's a deception the devil uses to keep a lot of us in bondage, believing, "I just can't break free from this. I have to be a prisoner."
You don't have to be a prisoner. God's Word says in 1 Corinthians 10:13,
No temptation has overtaken you that is not common to man. God is faithful, and he will not let you be tempted beyond your ability, but with the temptation he will also provide the way of escape, that you may be able to endure it.
However, it's one thing to know that we can break free; it's one thing to know that we don't have to be slaves to sin, that we have been saved to be slaves to righteousness. But I think what some of us don't realize is that there's a battle involved. There are no shortcuts.
For most of us, we would just wish to have this instantaneous deliverance. People love deliverance ministries. You know, you just walk forward, or somebody prays over you, or some hocus pocus or something, and all of a sudden you have no more desire for the thing that was holding you in bondage.
Now, God sometimes delivers people miraculously in those ways. But more often there's a long, hard road of mortifying (putting to death) the old desires and our fleshly cravings, and setting our affections instead on Jesus Christ, and renewing our minds. In the process of sanctification, there are no shortcuts to that.
The battle is a spiritual one, because the cravings we have are not just physical cravings. Whether it's for alcohol or prescription drugs or television or computer games or gambling . . . whatever some of these addictions are—shopping—it's not just a physical craving. It's not just emotional bonds; there's a spiritual battle here.
In 2 Corinthians 10, Paul calls them strongholds. He says,
Though we walk in the flesh, we are not waging war according to the flesh. For the weapons of our warfare are not of the flesh but have divine power to destroy strongholds (vv. 3–4).
Then he talks about bringing every thought into captivity to the obedience of Christ (see v. 5). He's talking about the spiritual battle here, and reining in our minds and our affections and our desires so they become subservient to Christ.
In the last session, I referenced Romans chapter 7, where the apostle Paul describes this battle that rages in the lives of believers, a battle between the flesh and the spirit. If you're a child of God, you want to obey God. Paul says,
I delight in the law of God in my inner being, but I see in my members another law waging war against the law of my mind and making me captive [addicted] to the law of sin that dwells in my members. Wretched man that I am! Who will deliver me from this body of death? Thanks be to God through Jesus Christ our Lord! So then, I myself serve the law of God with my mind, but with my flesh I serve the law of sin (Rom. 7:22–25).
So what do we do? Well, we go to Romans chapter 8; the very next verse, Romans 8:1.
There is therefore now no condemnation for those who are in Christ Jesus. For the law of the Spirit of life has set you free in Christ Jesus from the law of sin and death.
You see, it's the gospel that saves us, that delivers us from the dominion and the power and the control and the mastery of sin in our lives. But it's the gospel that keeps us saved, that keeps saving us, that keeps delivering us in that daily warfare between the flesh and the spirit. It's Christ, His cross, His Spirit, His grace that we have to keep turning to to walk in freedom over those areas of bondage.
There's a graphic, beautiful picture in Luke chapter 4, beginning in verse 16. Let me ask you to turn there if you have your Bible.
[Jesus] came to Nazareth, where he had been brought up. And as was his custom, he went to the synagogue on the Sabbath day, and he stood up to read. And the scroll of the prophet Isaiah was given to him. He unrolled the scroll and found the place where it was written [and this comes from Isaiah 61], "The Spirit of the Lord is upon me, because he has anointed me to proclaim good news to the poor. He has sent me to proclaim liberty to the captives and recovering of sight to the blind, to set at liberty those who are oppressed, to proclaim the year of the Lord's favor."
And he rolled up the scroll and gave it back to the attendant and sat down. And the eyes of all in the synagogue were fixed on him. [And then, this is such a powerful, dramatic moment.] And he began to say to them, "Today this Scripture has been fulfilled in your hearing" (Luke 4:16–21).
What's He saying? Now, of course, they knew that this was a messianic prophecy. He's saying, "I am the Messiah; I am the Sent One."
But what else is He saying? The Spirit of the Lord is upon Me, and God has anointed Me to proclaim good news—that's the gospel—to those who need it.
God has sent Me to proclaim liberty to the captives. I have come to say, You're free. You don't have to be slaves to sin anymore. You don't have to yield the members of your bodies as instruments of wickedness.
You're free. You're free to be slaves to righteousness and servants of God. I've come to recover sight to the blind and to set at liberty those who are oppressed. He said, "You're looking at the One who came to set you free."
Freedom comes through Christ and in Christ alone. You may be able to break bad habits by just sheer self-will and discipline, but you won't be free. You're not free until you're in love with Christ and committed to Him and serving Him in grateful, happy service of Christ as your Master. That's when you're free.
He breaks the power of cancelled sin,
He sets the prisoner free;
His blood can make the foulest clean;
His blood availed for me.1
The twenty-something daughter of some friends of mine wrote a poem talking about some of the issues she has dealt with in her life, and she gave me freedom to share this. It's called "I Found Life." Let me share it with you. She says,
I have an addiction.
I've had it for twelve years.
All I know is, my addiction has taken over my life.
It has turned my pure desires into fleshly, evil, dark pleasures, 
To satisfying my wants and needs immediately—
Instant gratification.

I have been overcome by my flesh.
I can't take breaks or go away on vacation.
This monster has been on my back for years.
(I'm glad, by the way, that she didn't name what the addiction was, because you can fill in the blank with whatever may be the one that is a monster you find yourself facing.)
Looking this addiction straight in the eye has brought me to my knees—
To the cross.
It made me realize how to ask for healing,
What I need healing from,
What it means to take up my cross—
To pick up everything that goes against myself and
"self-sufficiency."

And carry my cross up to crucifixion hill,
The place where I allow myself complete surrender
To crucify my flesh and all its desires,
And lay down on my cross of guilt and shame,
Feel the nails being driven into my hands
And the evil one driven out.

Not I, but Christ lives in me.
Now I have the choice to live each day in Jesus,
To say yes to Him and no to my addictions,
To seek His face, His message—the cross,
Because through my death come live
And the power to choose new life,
New and right desires,
A new new, new growth,
With new potential, new peace,
New dreams and visions.

My life's view is no longer twisted and perverted,
It has been turned right side up.
What I thought was the right side up,
The mountaintop experience really isn't.
It's the valley.
That is the place of power and glory.
It's in my struggle over sin
And its broken power over me
That I realize today I have the power over my evil desires,
Over my addictions,
Over the things that overcome me and take me down.

I no longer desire power for the sake of power,
A relationship for the sake of not being alone,
Nor the gym for the sake of being skinny,
Or money for the sake of being rich,
Or alcohol for the purpose of losing touch with reality,
Or music to drown out the silence,
Or food for the sake of comfort.

What I really want is what God wants for me—
Life, and life abundantly.
For whoever wants to save his life will lose it,
But whoever loses his life for Me will save it.
Then she quotes this verse from James 1, "If any of you lacks wisdom [about how to receive this life], he should ask God, who gives generously to all without finding fault and it [life abundantly] will be given to him" (James 1:5 NIV).
As we bow before the Lord, I wonder, as we've been in this series on enslavement and addictions, if God has been speaking to your own heart, and you would acknowledge before Him, "There is an area of enslavement in my life. There is an addiction." Maybe it's not something you've acted out on, maybe it's in your mind, something you obsess about, something that has come to occupy more of your thoughts and your heart and your affections than God Himself.
Would you identify what that area of enslavement is?
And would you confess to God that you have allowed that thing to rule over your life, and that you have made choices that have made you a slave to that thing?
Then would you ask God to set you free by the power of Christ and His cross?
Say, "Lord, whatever it takes, whatever the process is, whatever it means, whatever it involves, I want to be free. You've made me to be free from sin, a slave to righteousness, and I want to be free from those chains. I agree with You that through Christ and His cross, there is hope. I don't have to be a slave to this thing. I can walk in freedom."
Tell the Lord that you want to embrace and enjoy and experience the freedom for which He came to set you free.
Then ask God to give you new desires and to help you take the desires that led you perhaps into that addictive behavior and to find the fulfillment for them, not in things, not in substances, not in people, but in Christ and Christ alone.
Leslie: Nancy DeMoss Wolgemuth will be right back to pray with us. She's been showing us how to live free from addictions. She writes more about it in her new book Adorned: Living Out the Beauty of the Gospel Together.
We'll send you a copy when you support Revive Our Hearts with a gift of any amount. Just visit ReviveOurHearts.com, or call 1–800–569–5959.
It's so easy to drift through life. Tomorrow, Nancy shows you how to live intentionally instead of drifting. Please be back for Revive Our Hearts. Nancy's been showing us how to be free from addictions by being satisfied in the Lord, and she's back to end in prayer.
Nancy: So, Lord, we say, "Hallelujah! We have found You whom our soul so long has craved." We look to You, and we say, "Thank You, Lord Jesus." Fill our cups. Fill our hearts. Fill us up. Make us whole, and make us wholly Yours. For Jesus' sake we pray it, amen.
Revive Our Hearts with Nancy DeMoss Wolgemuth is an outreach of Life Action Ministries—helping women find freedom in Christ.
All Scripture is taken from the English Standard Version unless otherwise noted.
1"O, For a Thousand Tongues to Sing," hymn text by Charles Wesley, 1739.
*Offers available only during the broadcast of the podcast season.
Support the Revive Our Hearts Podcast
Darkness. Fear. Uncertainty. Women around the world wake up hopeless every day. You can play a part in bringing them freedom, fullness, and fruitfulness instead. Your gift ensures that we can continue to spread gospel hope! Donate now.
Donate Now