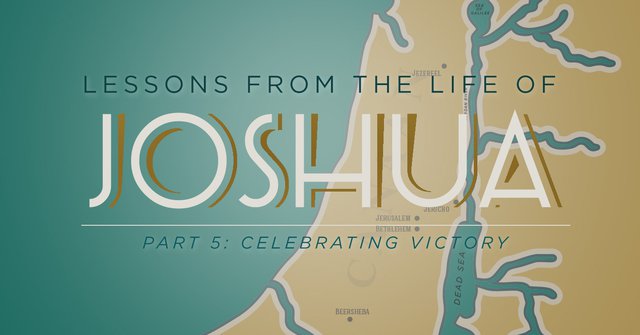 — Audio Player —
A Foundation You Can Trust
Leslie Basham: Here's Nancy Leigh DeMoss.
Nancy Leigh DeMoss: How can you be secure when the world around us is shifting and unstable? We'll talk about that today on Revive Our Hearts.
First, I'll remind you that as a ministry the Lord is our security. We're going to talk about that today on Revive Our Hearts. But first I want to remind you that as a ministry, the Lord is our source of security. A lot of cost goes into producing this program each weekday, and we've learned that we need to lean on Him as our major donor to provide everything we need.
We're so thankful to be able to provide this program free.To continue providing Revive Our Hearts on the air across the country and on the web, we're asking the Lord to raise up at least 800 new monthly partners by the end of September.
You might be asking, "What's a monthly partner?"
A monthly partner is a listener who believes in what God is doing through the ministry of Revive Our Hearts and they wants to be personally involved in getting that message out. They pray regularly for this ministry. They support the ministry financially each month, and they help share the message with others.
This really is a partnership. As you invest in this ministry, we want to invest in you as well. So as a monthly partner, you'll receive a special letter each month from me sharing what God is doing in the ministry and things He has put on my heart. You can come to one of our conference events each year at no charge. And when you become a partner this month, as our way of saying "thank you for joining this special team," we'd like to send you a copy of the new, special, hardcover gift edition of my book,The Wonder of His Name. It's thirty-two devotionals on the magnificent names of Jesus. This book is beautifully illustrated by Timothy Botts. I know it will be a blessing in your home and help you focus on the wonderful name of Christ.
You can get more details about how to join the Monthly Partner Team by visiting our website, ReviveOurHearts.com, or call 1–800–569–5959.
Leslie: This is Revive Our Heartswith Nancy Leigh DeMoss for Thursday, September 11, 2014.
Nancy's continuing in the series "Lessons from the Life of Joshua (Part 5): Celebrating Victory."
Nancy: One of the things I've grown to love over the years about being a child of God is the songs and hymns that are a part of our faith, the songs and hymns by which we declare our faith and by which we are instructed in the ways of God.
I'm not much of a singer at all—anybody who has stood next to me in church can tell you that. I have a background playing the piano, but I always loved being the accompanist to the choirs but not singing in the choirs because when I sing, I do make a joyful noise to the Lord.
But when I'm by myself, I will often sing to the Lord, and even in church I really don't care what my voice sounds like because I love lifting up to the Lord those songs that testify of who He is and what He has done and what He means to us.
I want to take a little parenthesis here in our study of the life of Joshua to look at an incident in the life of Moses that certainly impacted Joshua. Moses was Joshua's predecessor. We find that there are three references in the Scripture to Moses singing or writing songs to the Lord.
The first one, you remember, is in Exodus chapter 15, right after the Children of Israel had been delivered from Egypt. They had come through the Red Sea, and they were safe on the other side. The Egyptian army had been drowned in the Red Sea, and we read in Exodus 15, beginning in verse 1:
Then Moses and the people of Israel sang this song to the LORD, saying, "I will sing to the LORD, for he has triumphed gloriously; the horse and his rider he has thrown into the sea. The LORD is my strength and my song, and he has become my salvation; this is my God, and I will praise him, my father's God, and I will exalt him" (vv. 1–2).
He goes on for the first eighteen verses of this chapter to sing the song, along with the Children of Israel. It's a song of celebration, a hymn of praise. It's a song of salvation, and he celebrates the overthrow of God's adversaries. In the next verse he says, "The LORD is a man of war."
That's one of the stanzas. He celebrates God's covenant love for His people whom He has redeemed from slavery and death, and in the latter part of that hymn of praise, Moses looks forward to the day when God's people will enter and take possession of the Promised Land.
So we see the song of Moses in Exodus 15.
Then we see the song in Deuteronomy 32 that we're going to look at today and tomorrow, a song, not of salvation, but of sanctification, as Moses teaches the Children of Israel this song forty years after they come out of Egypt and right as they're on the brink of entering the Promised Land.
We're going to look at that song in further detail, but before we do, we come to the last book of the Bible, Revelation chapter 15, and we see there another song of Moses. In fact, this is called the Song of Moses and the Song of the Lamb.
This is a duet that in some way Moses and Jesus sing together. They've composed it together, and it is sung by those who have overcome the beast. It's sung immediately prior to God's final wrath and judgment being poured out on the earth, and this song is a song not of salvation or sanctification, but a song of the consummation of God's eternal plan. In the Song of Moses and the Lamb, in Revelation 15, we celebrate our final, eternal redemption and God's ultimate triumph over all His enemies.
So we read in Revelation 15:3–4:
And they sing the song of Moses, the servant of God, and the song of the Lamb, saying, "Great and amazing are your deeds, O Lord God the Almighty! Just and true are your ways, O King of the nations! Who will not fear, O Lord, and glorify your name? For you alone are holy. All nations will come and worship you, for your righteous acts have been revealed."
In that song he celebrates the consummation of the ages. So we have Moses singing songs and teaching us hymns that reflect the first part of our faith as we come through into salvation, and then that long part of our faith while we're here on earth that is our sanctification, as we learn to do battle against our spiritual enemies and learn what it means to be God's holy people, and then that song of the ultimate consummation of God's plan. They are songs that Moses, inspired by the Holy Spirit, has provided for us to take us through every part of our Christian walk and faith.
Now let's go back to the song of Moses in the book of Deuteronomy. The song itself is actually in Deuteronomy 32, but if you'll back up to Deuteronomy 31, you'll see the setting for this particular hymn of praise, this song of Moses.
Deuteronomy 31:16:
And the LORD said to Moses, "Behold, you are about to lie down with your fathers. [That is, "You are going to die soon."]

"Now therefore write this song [so God told Moses to write this song] and teach it to the people of Israel. Put it in their mouths, that this song may be a witness for me against the people of Israel. . . .

"For when I have brought them into the land flowing with milk and honey, which I swore to give to their fathers, and they have eaten and are full and grown fat [when they're prosperous, when they're satisfied, God says] they will turn to other gods and serve them, and despise me and break my covenant. And when many evils and troubles have come upon them [that is the chastening that will be the result of their forsaking God, God says] this song will confront them as a witness (for it will live unforgotten in the mouths of their offspring)" (Deut. 31:16, 20–21).
Isn't it true that children can easily remember songs? They can sing commercials. They can sing ditties. They can sing top favorites they hear on the radio. They learn them so quickly, and even as adults we learn things more quickly sometimes if we learn to sing it.
Some of you learned your alphabet by singing. Some of you learned the names of the books of the Bible by putting them to a song, and God says, "Here's a song I want you to write. Teach it to the Children of Israel. Put it into their mouths, and years from now, when they have fallen by the wayside and have forgotten who gave them this land, they will remember even in future generations the words of this song, and it will be a witness against them. They will pass this song on to their children to remind them of the character of God, the covenant of God, the ways of God, and this song will be a witness against them in the day to come when they would forsake the Lord."
Verse 22 (we're still in Deuteronomy 31), "So Moses wrote this song the same day and taught it to the people of Israel."
Verse 30, "Then Moses spoke the words of this song until they were finished, in the ears of all the assembly of Israel."
He couldn't write it, publish it, print it out and hand it out in a chorus book or put it on a PowerPoint display up in front of the congregation, so Moses spoke the words of this song, perhaps sang it, we don't know, to the congregation. He taught them the words until they could say the words, until they could sing this song themselves.
We find in chapter 32, verse 44 of Deuteronomy at the end of this song that Joshua joined Moses in teaching the song. Joshua was to be Moses' successor. They were in the transition right now of passing the baton from Moses' leadership to Joshua's leadership, and in Deuteronomy 32, verse 44, we read:
Moses came and recited all the words of this song in the hearing of the people, he and Joshua the son of Nun.
Moses knew he was going to die, and he wanted to make sure that the leader who followed him knew this song and was involved in teaching and passing it on to the people.
Let's look at the song itself beginning in chapter 32, verse 1.
In verses 1 and 2, we have the introduction to the song:
Give ear, O heavens, and I will speak, and let the earth hear the words of my mouth. May my teaching drop as the rain, my speech distill as the dew, like gentle rain upon the tender grass, and like showers upon the herb.
Moses realizes that if the people will receive his instruction, that his words, God's words through him, will be like rain to their souls.
We've needed rain in Arkansas for some time. I know some of us are real thankful that overnight, last night, we had rain. We're wanting rain to see things grow, and we know that rain can cause things to grow and to flourish. And Moses says, "My words on your ears will be like rain in your hearts. It will cause you spiritually to grow and to flourish."
Then we have several themes and stanzas through the course of this song. We're going to look at the first one today and then several others in the next session tomorrow, but the first theme, the first stanza, is about the name and the character of God.
Look at verse 3: "I will proclaim the name of the LORD; ascribe greatness to our God!"
In verse 4 he names one of the names of God, which we're going to expand in some detail here in just a few moments. He says God is the Rock—"The Rock"—that's one of His names. If you read through this entire song of Moses, which we won't do today, you'll see that there are five references to God being the Rock. Over and over again, that's one of the themes of this song—God is the Rock—and the rest of this verse lists some of the characteristics of God as the Rock of Israel.
He is the Rock—verse 4—"His work is perfect, for all his ways are justice. A God of faithfulness and without iniquity, just and upright is he."
Those things all describe the Rock of Israel.
There are other names and characteristics of God you'll find throughout this song, for example, verse 6: "Is not he your father, who created you?" He's a creator; He's our father.
Verse 8, God is referred to as "the Most High."
Verse 39, "See now that I, even I, am he, and there is no god beside me."
As you study this song on your own, look for things that tell you about the name of God, the character of God.
I want to go back to verse 4 and that name, "The Rock"—God, who is the Rock of Israel.
In verse 15, He's called the Rock of our salvation.
I want to meditate for a few moments with you on that name—God, who is our Rock.
That word rock, scholars tell us, may come from a root word that means "mountain." You can picture this big mountain, this big rock. It's substantial; it's steady; it does not move.
The name for God being our Rock means that:
He is a reliable refuge.
He can be counted on.
He can be depended upon.
He is stable.
He is permanent.
He is faithful.
To call God "the Rock," those ancient Jews knew was to say that God is different than all the other deities who were worshiped by other peoples, because the other pagan gods were not generally steadfast or stable or steady. Instead, they were capricious. They would change often. Many of those pagan gods were immoral. They were not faithful and holy and true, but Moses says of God, "God does no wrong." That's part of His being the Rock. He does no wrong.
I was up meditating on this term "the Rock." There's a corporation, a business that has come to mind that has used the rock in their advertisement. Do you remember which one that is? Prudential—see, you associate Prudential with the rock—and their motto over the years has been "Prudential delivers rock-solid service." Rock-solid—that's what God is—rock-solid.
I found on the Internet a picture of a full-page ad that was run in the Saturday Evening Post in April of 1921. It's an ad for Prudential Insurance. You had a picture of a farmer plowing with horses near a house and a church, and in this full-page ad, there were factory chimneys in the distance, and there was a car whizzing by on the road—just a scene of all-American life—work, home, recreation—but the ad, the scene was dominated by the Prudential rock that was in the background, but it was the dominate thing in the whole picture.
The heading, the caption, for this ad was "The Prudential has the strength of Gibraltar"—under the protecting shadow of the rock. The point was, if you have Prudential Insurance, if you will invest with them, your investment will be stable; it will be solid; it will be secure. You will be secure; you will have the strength of the rock at your disposal.
In fact, the copy on that ad read—here's part of what it said: "The rock is a symbol of security, of hundreds of millions of dollars safely held as a protection for 15 million homes. Under the protecting shadow of the rock are schools and homes and parks and railroads and farms," and all those different things were shown in this picture—secure under the rock.
For over a century, Prudential was one of America's most respected institutions. Then in 1981, Prudential bought out a company called "Bache"—Bache and Company. Bache was a financial firm that had been tainted by one scandal after another. The new company, the merger became known as "Pru-Bache"—Prudential-Bache, actually, but people called it "Pru-Bache"—and billions of dollars began pouring in from new investors around the country who wanted to put their savings into rock-solid investments.
What those people didn't know was that their trust was being betrayed in what has since been called the most destructive Wall Street scandal ever known. Kurt Eichenwald was an award-winning reporter for The New York Times who investigated the story, and ultimately wrote a book called Serpent on the Rock.
I found some about this book. The publisher actually has this description of the book. It says,
As brokers were touting financially-shaky limited partnership deals as safe and solid investments, everyone from elderly retirees to sophisticated investors were being duped, with hundreds of thousands of them losing their homes, their retirement funds, or massive chunks of their savings. Meanwhile, executives at Pru-Bache and their colleagues were enjoying lavish party vacations, exorbitant personal gifts, and business trips aboard ships like the QE2, all paid for by the investor capital with which they were entrusted.
It was a huge scandal. People had invested in the rock. They thought their investment was safe. They thought it was secure. They thought the company was solid—and it had been for years—but it proved to be a shaky investment.
As we read Moses' song in Deuteronomy 32, and we say, God is our "Rock, his work is perfect, for all his ways are justice. A God of faithfulness and without iniquity, just and upright is he," and it's not just in the advertising. It's not just for a few years, or a hundred years. It's forever, for all of eternity. In Moses' song we see the importance of entrusting our lives to the care of the only Rock that is truly reliable—Jehovah our Refuge.
We also see in this song the foolishness of looking to anything or anyone else for security. All those Pru-Bache investors learned that the hard way, and there are other companies that have proven to be, because people are sinful, and this world is fallen and corrupt, there are other companies, investment companies, financial firms that have proven not to be secure investments. But there are a whole lot of other things that we put our trust and our confidence in that ultimately prove to let us down.
We put our trust in people. We put our trust in our health, in our environment, in our homes, in our work, in our friends, in ourselves, and sooner or later all those things will prove to be unreliable. They can't be trusted in.
So as we move into Moses' song in Deuteronomy chapter 32, we come to verses 37–38, and here God speaks to His people who have been looking to other things, other sources of strength and security, and then God will say to His children:
Where are their gods? [where are your gods now?] the rock in which they took refuge, who ate the fat of their sacrifices and drank the wine of their drink offering? Let them rise up and help you; let them be your protection.
You counted on your husband to be your faithful, secure rock? Yes, he should be faithful, but you counted on him to be your ultimate satisfaction and security? What happens when he blows it? You counted on your job; you counted on your children; you counted on your vacations; you counted on your bank accounts; you counted on your friends. Let them rise up now and help you when you need the most help. Where is your rock now?
If we place our confidence and our security in anything or in anyone other than Jehovah the Rock—capital "R"—we are going to be insecure people, and sooner or later we are going to be disappointed, because everything and every person and everyone on this planet—including ourselves—will fail us. Nothing can be counted on forever except for God Himself.
So who is your rock?
What is your rock?
What are you looking to?
What are you trusting in?
What are you counting on?
What are you leaning on?
Where's your security?
Where do you find refuge?
Is your rock reliable?
Will your anchor hold?
Are you looking to Christ, the solid Rock, on Him I stand, all other ground is sinking sand? Christ alone, the solid Rock.
Lord, I pray that You would plant our feet and our hearts firmly on Christ who is the Rock of Ages, the solid Rock. Thank You, Lord, that You are the firm, permanent, stable, reliable Rock of our salvation. You do not move. You do not change. You can always be counted on, and, Lord, forgive us for looking to other rocks, other things, other people to satisfy us, to hold us, to make us secure. Thank You that You teach us in the course of life that all these things will fail us, so that our hearts may once again be drawn to lean on You.
May we cast ourselves for now and for all of life and all of eternity on God who is alone our Rock.
We bless You, O God, the Rock of our salvation. In the name of Jesus, amen.
Leslie: Today, Jesus can be the Rock you can trust for everything. That message from Nancy Leigh DeMoss is part of the series "Lessons from the Life of Joshua (Part 5): Celebrating Victory." She's teaching on the life of Joshua during several series this fall.
If you've missed any programs in the series, you can hear the archives and read the transcripts at ReviveOurHearts.com You can also find out how to order the series on CD.
No one likes to face serious needs without know how those needs will be met. But coming face to face with our needs is actually a very good thing.
Nancy: Properity is more conducive to a spirit of pride, and hunger is more conducive to a spirit of humility. The natural progression is when we are filled, then our tendency is to forget God.
Leslie: Please be back for Revive Our Hearts.
Revive Our Hearts with Nancy Leigh DeMoss is an outreach of Life Action Ministries.
All Scripture is taken from the English Standard Version. 
*Offers available only during the broadcast of the podcast season.
Support the Revive Our Hearts Podcast
Darkness. Fear. Uncertainty. Women around the world wake up hopeless every day. You can play a part in bringing them freedom, fullness, and fruitfulness instead. Your gift ensures that we can continue to spread gospel hope! Donate now.
Donate Now