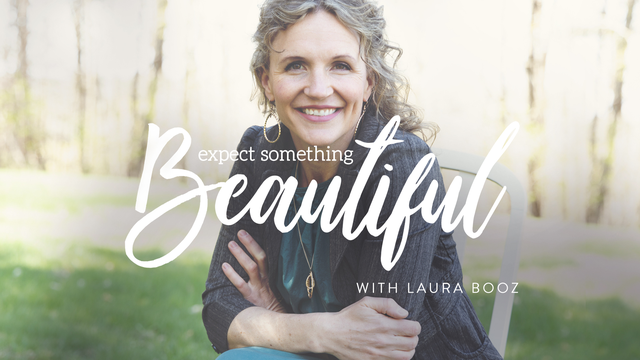 Balloon Dart Painting
Laura Booz: So when Ryan and I were engaged, I planned this really romantic, really fun outing for us. We were going balloon dart painting.
Hi, this is Laura Booz. You're listening to Expect Something Beautiful. Your expectations really matter, especially when it comes to romance.
Okay, so I got the idea for balloon dart painting from a movie, which should have been my first warning. In the movie this actress is throwing darts at this canvas that stretches from ceiling to floor.
There are balloons that are blown up with paint inside of them hung to this canvas. Every time a dart hits a balloon, it bursts open and splatters this beautiful array of paint all over the canvas. It looked so fun. And I don't know romantic and different.
I just thought, Ryan and I have got to try this together. So I gathered all of the …
*Offers available only during the broadcast of the podcast season.
For a donation of any amount