Letter from Nancy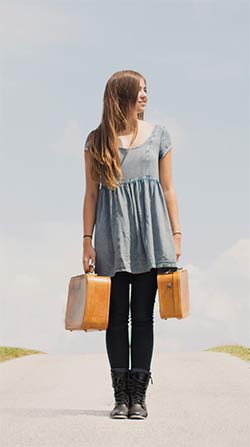 Dear Friend,
Whenever I'm on a long flight, I'm always relieved when the captain comes over the loudspeaker and announces that we've begun our descent. No matter how endless or tiring the trip may have felt, as I hear the whir of the landing gear dropping, I'm heartened that we're almost "there" and I can look forward to what lies ahead.
For many of us, these last weeks of 2020 may feel the same way. This year has been a bumpy ride (to put it mildly), and at times it's felt like it would never end. We're ready to be on the ground, to move to the next (hopefully smoother) stage of our journey.
Before the plane lands on 2020, I want to take time to reflect back on the hand of God throughout this year. Although His ways have not always been easy to understand, we can trust that this journey is one the Lord has planned.
Nothing that's happened has taken God by surprise—not the coronavirus, economic hardships, racial tension, election results, or, more personally, my husband Robert's back-to-back cancer diagnoses. Nothing.
Our Captain filed this flight plan long ago, and we can rest secure in the knowledge that He knows what He is doing and will get us safely to our final destination.
In the midst of a year chock-full of changes and challenges, I could not be more grateful for the goodness and mercies of God in my own life and for the ways He's used Revive Our Hearts to point women to His Word and to help them trust more deeply in His ways.
While this leg of our trip is not quite finished, Revive Our Hearts is already preparing to take off on a new adventure. As we move into 2021, we're eagerly anticipating the new ministry opportunities before us and seeing the gospel at work in the lives of women around the world!
As you start your own descent on this year and begin prepara- tions for the next, it's my prayer that you'll be able to see how He has been at work in your life. May the knowledge of His sovereign love and care give you hope, confidence, and peace for whatever the year ahead may hold.
Trusting Him,
---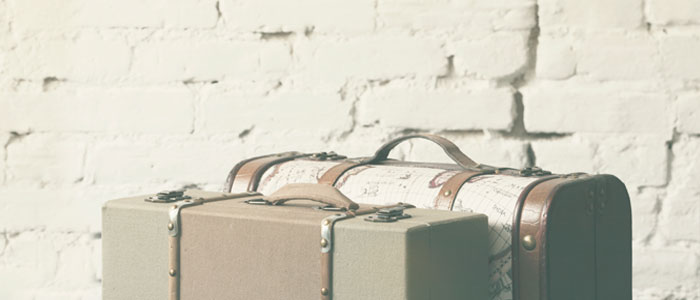 Looking Back on the Journey
"Any man can sing in the day," said Charles Spurgeon, " . . . It is easy to sing when we can read the notes by daylight; but he is skillful who sings when there is not a ray of light to read by—who sings from his heart."
As we make our final approach toward the close of this calendar year, the Revive Our Hearts staff took time to reflect upon God's faithful- ness in the midst of 2020's challenges. Here's a sampling of His goodness as seen through the eyes of a few Revive Our Hearts staffers.
"Having been part of ROH since nearly the beginning, it has been an exciting and faith-building journey as we've seen God walk us through an untold number of 'Red Sea' moments. Whether navigating new digital platforms, starting conferences, creating resources, reaching international audiences, or surviving eco- nomic downturns, God has taken this little band of believers between walls of the unknown."
~Tammy Zebell, Web Content Manager
"God has been good to us in so many ways. This year we've been reminded:
He is our Provider—bringing new staff, financial provision, and funds for project needs.

He is our Way Maker—releasing us from contractual agreements related to the postponement of True Woman '20.

He is our Rock and Sustainer—even during COVID- 19, our team has stayed connected and on mission, spreading hope to women."
~Monica Vaught, Events Manager/International Liaison
"By the grace of God, the outreaches of Revive Our Hearts have continued to thrive and grow in the midst of the pandemic. The Lord has used this season to lead us into even more fruitful ministry.
"To name just one example, the live daily videocast, Grounded, went from concept to launch in six days in late March, bringing thousands of women a daily dose of hope and perspective in the first months of the pandemic.
"God has been so faithful to provide everything that we need, and I truly believe that the most fruitful days of ministry are ahead of us."
~Martin Jones, Executive Director
As our staff looks back upon this year, it's clear that God has truly given us "songs in the night" (Job 35:10). We couldn't be more grateful.
For a flyover view of all the ways He's provided, check out our 2020 Annual Report. Find it at ReviveOurHearts.com/report. We've even included a preview, especially for you!
Looking Ahead to Fruitful Ministry
Usually at this time of year, the Revive Our Hearts Ambassadors are calling all True Woman attendees, looking to potentially meet to share more about the Ambassador Program. At the conference, there are times to connect with an ambassador in the onsite Ambassadors' suite, attend a meeting, and discuss the possibility of becoming an ambassador. Due to the postponement of the conference, women missed out on face-to-face time with the Ambassador team as well as an infusion of the energy that propels them to persevere.
While we can add this to the list of opportunities missed this year, we are abundantly grateful for what God is doing in women's lives through Revive Our Hearts, and ambassadors are still greatly needed.
Is God calling you to a new ministry? Do you have a passion to come alongside women teaching women? If God is prompting you to a role like this, we invite you to prayerfully consider joining our Ambassador Program. Find out more or take the next step today at ReviveOurHearts.com/ambassadors.
---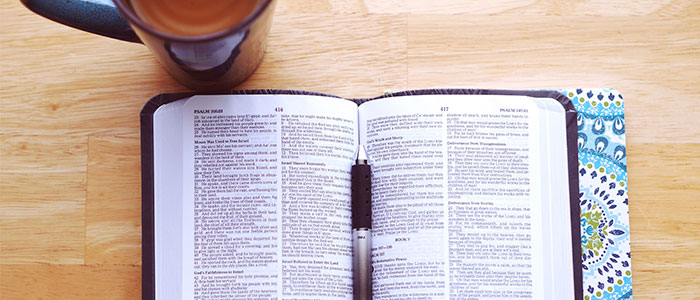 Finish Strong: How Will You Spend the Final Days of 2020?
As the end of 2020 nears, you may be looking forward to switching your calendar with anticipation, perhaps more than ever before. In a year full of disappointment, heartache, uncertainties, and many other challenges, it's especially easy to look ahead and long for the fresh start a new year brings.
Before you skip ahead, remember that an opportunity waits for you right now. It's an invitation to pause and let the moment sink in. To look back on all God has brought you through this year. To see evidence of His grace along the way. To give thanks for His faithful- ness. And to ask how the Lord wants you to spend the rest of your days while it's still 2020.
No matter what your story has been this past year, it's not over yet. God is still directing your steps, giving you purpose, reminding you to keep your eyes on Him and finish strong.
Therefore, since we are surrounded by so great a cloud of witnesses, let us also lay aside every weight, and sin which clings so closely, and let us run with endurance the race that is set before us, looking to Jesus, the founder and perfecter of our faith. (Heb. 12:1–2)
What will you do with the final days of 2020? Take a moment now to consider how to finish this year strong.
Here are some ideas to get you started:
Get into a Bible reading plan before the new year starts.

Drop off a care package for a church member who has been unable to return to services.

Mail an encouraging note to someone who is facing difficult circumstances.
Take a minute to list two to three ways you plan to finish the year strong.
---
Testimonies of Women from 2020
"I have been so blessed this week by the program Grounded with Dannah Gresh and Erin Davis. It has reminded me to stop and be thankful for the peace I find in the storms around me, for the ways I am able to stop and invest in others, and for the way I can spend more time with my God. My soul has been encouraged
to press on, to be intentional in prayer, and to be thankful."
"Thank you for [Grounded]. It brings such hope to my heart. I keep feeling the waves of fear washing over me, but I am going to choose to put on my 'life preserver of faith' and rest beside Jesus!"
From Costa Rica: "Nancy, I always hear your studies and even have the app in my phone. You have no idea how the Lord has used you to encourage me. My life has not been easy. My three children chose very wrong paths. At this point, I am raising my grandson who is eleven. Every time I listen, the Lord God Almighty comforts my soul and keeps helping me to look forward to His strength for me. As it is written, 'The joy of the Lord is my strength.'"
"Thank you so much for your ministry. I have been a wobbly-kneed Christian for years, tossed to and fro with every wind of doctrine, because fear ruled in my heart more than faith. Your ministry is helping me surrender to Christ, trust Him, and enjoy the good news of the gospel! Thank you for your commitment to the permanence of marriage, to biblical womanhood, and to ministering to so many struggling, hurting women."
---