Michigan Ambassadors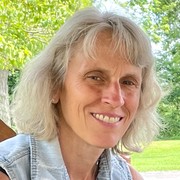 Heidi Harlow
Holland, Michigan
Heidi's passion is to walk alongside women with hope and encouragement from the Good Shepherd and His Word. She and her husband Jeff make their home three miles from the beautiful Lake Michigan shoreline. She is mother to eight children plus two by marriage, and Nannie to six grandchildren. She can often be found cooking simple meals with farm market produce, enjoying tea and dark chocolate, and trying to keep up with the adventures of her outdoor-loving family.
Contact Heidi at HHarlow@ROHAmbassador.com.
Joette Hudberg
Hastings, Michigan
Joette has been married to Bob for almost fifty years. Their three married sons have given them many precious grandchildren and great-grands. She enjoys camping in the summer and the beauty of the snowfall in the winter. She finds it a privilege to partner with her husband to encourage other couples. For over thirty-five years, she has loved being a pastor's wife, Bible teacher, children's ministry leader, and fill-the-gap person. Her journey gives her an understanding and passion to encourage other women in ministry.
Contact Joette at JHudberg@ROHAmbassador.com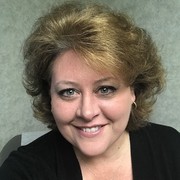 Pam Minor
Three Rivers, Michigan
Saved as a child and serving in ministry for most of her adult life, you could say ministry is in Pam's DNA. She enjoys opening her home to family, friends, and those in need of a listening ear. She has a heart for women, especially young wives and moms. She and her husband Paul are empty nesters with three adult children. When Pam's not leading Bible studies and MOMS Group, she can be found with a book, floating in her pool, or being Super Nana to three little granddaughters.
Contact Pam at PMinor@ROHAmbassador.com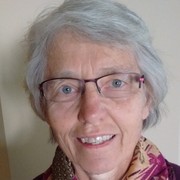 Meta Moerdyk
Caledonia, Michigan
Meta has been married to Tom since 1974. They have three grown children and nine grandchildren. She has been greatly blessed by the teaching of Revive Our Hearts for more than fifteen years. Her greatest joy is to share with others how God has changed her heart through practical, in-depth instruction on biblical womanhood and revival. She also enjoys camping, bird watching, needle crafts, and playing the piano. Being retired now, she travels with her husband to Eastern Europe a couple times a year for his ministry outreach. There she encounters open hearts and a tremendous hunger for the freedom, fullness, and fruitfulness in Christ that has so enriched her own life.
Contact Meta at MMoerdyk@ROHAmbassador.com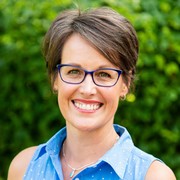 Jennifer Slenk
Holland, Michigan
Jennifer and her husband Ben served with Life Action Ministries for fourteen years and are now on staff at a church in West Michigan. She has had the opportunity to speak to women all over North America encouraging them to experience the revived life that only God can provide. Jennifer and Ben have been married since 1994 and have two adult children and a daughter-in-love. She is embracing a new season of a more spacious, flexible nest, and delights in the opportunities the Lord continues to unfold to her, especially when it involves investing in relationships. In her free time, she can be found enjoying a sweet conversation over a cup of chai or walking ridiculous amounts of miles around the south side of Holland and to the Lake Michigan shore.
Contact Jennifer at: JSlenk@ROHAmbassador.com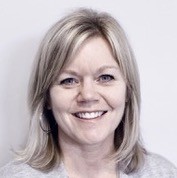 Jennie Smutz
Muskegon, Michigan
Jennie is a southern transplant now living in West Michigan. She and her husband, Brian, have three children. When she is not homeschooling her two children still at home, she can be found alongside her husband helping with marriage counseling or counseling ladies individually. She also enjoys reading, writing, sunshine, college football (Go Gamecocks!), and trying to find her way back to South Carolina beaches as often as possible. Over the course of their marriage, Brian and Jennie have moved ten times and lived in four different states. Because of this, Jennie has had to learn to grow deep roots quickly and bloom where she is planted. She has truly learned that Jesus is enough!
Contact Jennie at JSmutz@ROHAmbassador.com.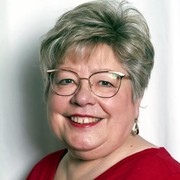 Cindy Thompson
Bangor, Michigan
Cindy and her husband Steve ministered in Italy for thirty-five years, where they worked in teams to initiate and grow churches. Cindy's passion is to help women thrive in their faith, and she trained and equipped women to be involved in serving the Lord. Cindy is grateful to have two married daughters who continue in the legacy of serving the Lord and she has three grandchildren who live in Italy. She enjoys cooking, sewing, and pursuing being a life-long learner.

Contact Cindy at CThompson@ROHAmbassador.com

Can't find an ambassador in this area? Join the team! Contact Us