Michigan Ambassadors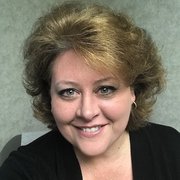 Pam Minor
Three Rivers, Michigan
Saved as a child and serving in ministry for most of her adult life, you could say ministry is in Pam's DNA. She enjoys opening her home to family, friends, and those in need of a listening ear. She has a heart for women, especially young wives and moms. She and her husband Paul are empty nesters with three adult children. When Pam's not leading Bible studies and MOMS Group, she can be found with a book, floating in her pool, or being Super Nana to three little granddaughters.
Contact Pam at PMinor@ROHAmbassador.com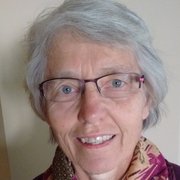 Meta Moerdyk
Caledonia, Michigan
Meta has been married to Tom since 1974. They have three grown children and nine grandchildren. She has been greatly blessed by the teaching of Revive Our Hearts for more than fifteen years. Her greatest joy is to share with others how God has changed her heart through practical, in-depth instruction on biblical womanhood and revival. She also enjoys camping, bird watching, needle crafts, and playing the piano. Being retired now, she travels with her husband to Eastern Europe a couple times a year for his ministry outreach. There she encounters open hearts and a tremendous hunger for the freedom, fullness, and fruitfulness in Christ that has so enriched her own life.
Contact Meta at MMoerdyk@ROHAmbassador.com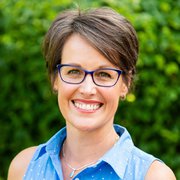 Jennifer Slenk
Holland, Michigan
Jennifer and her husband, Ben, have been serving with Life Action Ministries since 2007 and have a heart to encourage others in the areas of marriage and family. Jennifer is so grateful for the way God has transformed her life and has a passion to see Christ-followers live out authentic Christianity. She has had the opportunity to speak to women all over North America, encouraging and challenging them to live a life of humility, honesty, repentance, forgiveness, and obedience in order to experience the revived life that only God can provide. Jennifer and Ben have been married since 1994 and have two children. She is embracing a new season of a more spacious, flexible nest with both kids in college. In her free time, she can be found cheering on her kids at their track and field meets, or walking ridiculous amounts of miles around the south side of Holland and to the Lake Michigan shore.

Contact Jennifer at JSlenk@ROHAmbassador.com

Can't find an ambassador in this area? Join the team! Contact Us