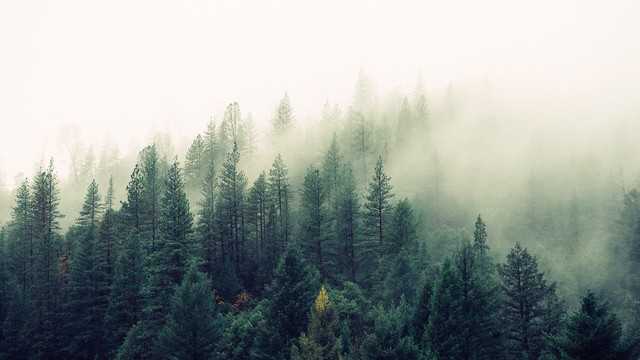 Episode 3: The Whispers of Miriam: Saying the Things We Really Mean
Judy Dunagan: You can say nice things all you want. Erin Davis says those words don't mean anything if your heart is far from the Lord.
Erin Davis: It's not the words we say in public but the words we whisper in private that most authentically reveal if we've forgotten to fear God or if we do fear Him and trust Him.
Staci Rudolph: Welcome to The Deep Well with Erin Davis. We're in a series called "Whispers." Erin's shown us the importance of the whispers we say to our hearts and the whispers we say to God. 
Judy: On this episode we'll turn our attention to the whispers we say to others. Our whispers speak loudly—we've been saying that the whole series. That's definitely true with the whispers we say about others—grumbling, complaining, gossip.
Erin's here to explain.
Erin: Have you ever had this experience? You walk …
Judy Dunagan: You can say nice things all you want. Erin Davis says those words don't mean anything if your heart is far from the Lord.
Erin Davis: It's not the words we say in public but the words we whisper in private that most authentically reveal if we've forgotten to fear God or if we do fear Him and trust Him.
Staci Rudolph: Welcome to The Deep Well with Erin Davis. We're in a series called "Whispers." Erin's shown us the importance of the whispers we say to our hearts and the whispers we say to God. 
Judy: On this episode we'll turn our attention to the whispers we say to others. Our whispers speak loudly—we've been saying that the whole series. That's definitely true with the whispers we say about others—grumbling, complaining, gossip.
Erin's here to explain.
Erin: Have you ever had this experience? You walk into a room and two people you know have their heads very close together and they're whispering. But when you get close, their eyes drop. Maybe their voices get really loud and shrill all of a sudden, and you just know they were talking about you.
Welcome back to the third episode of the "Whispers" season of The Deep Well podcast. We're looking at the power of those words we speak quietly. Sometimes they're the words we whisper into the ear of just one person. The last two episodes we were in Genesis. We're moving through our Bibles very slowly, because in this episode we're going to be in the book of Numbers, and our whisperer is Miriam.
I often say on The Deep Well that every text is part of a context. So as we jump around, it's good to just take a moment and get the lay of the land. The book of Numbers describes God's people, the Israelites, after their exodus from Egypt. Now, if you know that story, then you know that the generation of Israelites who saw God deliver them from their Egyptian slave owners, who walked across the Red Sea after God parted the waters, who saw Him drown Pharaoh's army . . . That generation saw God do all of that was also the generation that grumbled at God and had weak faith. How's that for irony?
Anyway, they were forced to wander for forty years under Moses's leadership.The book of Numbers picks up about one month after the close of the book of Exodus, which was about one year after they fled Egypt. So there you go; now you have some timeline.
The book is called Numbers because the book records a couple of censuses of God's people. If you have ever thought the book of Numbers was boring, think again, because this book has it all. But we're going to zero in on one little story involving Moses, the author of the book, and his siblings, Miriam and Aaron. It's found in Numbers 12, and you're going to hear the whisper in the very first verse.
Numbers 12:1, "Miriam and Aaron spoke against Moses because of the Cushite woman whom he had married, for he had married a Cushite woman."
Now, Moses was the man that God appointed to lead His people, and that is really important to note as you listen to this verse. But it isn't true that Moses was the only member of his family that God chose to use in a really big way. Aaron was right by Moses's side every time he squared off with Pharaoh. In Exodus 28, God appointed Aaron and his sons to serve as the priests for the Israelites.That was a very important and very sacred role. It was one that would remain in Aaron's family line for more than a thousand years. If you're into tracing genealogies, that is an interesting one to trace.
God used Miriam, too. In Exodus 15 the Bible calls Miriam a prophetess. There's also a really epic scene in that chapter where Miriam gets out her tambourine, and she leads the women of Israel in celebrating their deliverance from Pharaoh's army. So she was a woman of influence.
All of that matters because of what Miriam and Aaron whispered to each other next. Read verse 2.
And they said, "Has the LORD indeed spoken only through Moses? Has He not spoken through us also?"
Okay, let's put some skin on this. First we have siblings, and siblings grumble against each other sometimes. When you have three, it's always two against one; that's just the way it works. So here it's Miriam and Aaron whispering about Moses, and they basically have two complaints. 
They are grumbling about who their brother married. Now, Bible scholars have some debate about who this wife was. Was it Moses's second wife? Had his first wife died? You can jump down that rabbit hole if you want to. I invested a couple hours studying that and found it really interesting. But you don't need to know for the purpose of this conversation. All you need to know is Miriam and Aaron are grumbling about who their brother chose to marry, which is a conflict that I think we can relate to. There's an in-law, and she's different from them, and they don't like who their brother chose.
Any of us who have participated in or witnessed this kind of family conflict knows it doesn't go well. This is who Moses has chosen, and his brother and sister needed to just get on board. Maybe they did, publicly; but privately, when it was just the two of them, they wanted to vent and criticize their sister-in-law.
Their second beef is that Moses seems to be getting all the credit for what God is doing among His people. Man, I can relate to this one! I'm not proud of it. It's embarrassing for me to admit, when I see this particular pettiness laid out in Scripture, that I have felt and said these same things.
I think this is probably what this whisper sounds like from us, likely in a conversation with just one friend. Often what we first say is, "I just need to vent." Then we say things like, "Why did she get invited to teach at the retreat again?" or "Why do so many women sign up for her Bible study?" or "Why does God always seem to answer her prayer and never seem to answer mine?" or "Why do the teenagers in our church seem to flock to her and never to me?" 
It really is an endless list. I know I'm whining a little bit as I say it, and maybe we don't whine so much when we're having those conversations, but that is what's happening in our hearts. We feel jilted because someone else is getting spiritual attention, and those are not the kinds of things we're going to say to a big group. But like I said, one to one in hushed tones, maybe in a coffee shop. We open up, and we say how we really feel.
Whispers always start in our hearts. This one starts with envy, jealousy, insecurity, and forgetting three really important things.
The first is that all people—as in, all people—are made in the image of God. 
The second is that all people are deeply loved by God. 
And the third is that when it comes to those of us who are in Christ, we're on the same team. There are no benchwarmers.
Miriam and Aaron forgot. They forgot that God loves Moses. I put that in the present tense on purpose, because God still loves Moses. He hasn't changed. They forgot. They forgot they were on the same team.
So they have this moment when they are gossiping together about their brother, and lest you think that's benign or that gossip is not a big deal or that something isn't gossip as long as it's true—everything they said was true—I want to finish reading verse 2.
And they said, "Has the LORD indeed spoken only through Moses? Has He not spoken through us also?" [Here's the part I withheld and didn't read before.] And the LORD heard it.
There is not a single syllable that comes out of our mouths, no matter how quietly we say it, that the Lord does not hear. Actually, the truth is much more jarring than that. Psalm 139:4 says, "Even before a word is on my tongue, behold, O LORD, you know it altogether." Even if a thought does not slip past our lips, God knows what's in our hearts.
Jesus said it this way in Matthew 12:23: "Out of the abundance of the heart the mouth speaks." In other words, everything that comes out of your mouth first existed in your heart, even the things you whisper, even the things you don't think anyone else can ever find out about.
Just like He did with Miriam and Aaron, the Lord hears. We don't really have to guess how He feels about us using our words to tear others down, even if they cannot hear us. Let me keep reading Numbers 12 to you. I'll pick it up in verse 3.
Now the man Moses was very meek, more than all people who were on the face of the earth. And suddenly the LORD said to Moses and to Aaron and Miriam, "Come out, you three, to the tent of meeting." And the three of them came out.
Whew! This is a parental moment. God heard Miriam and Aaron grumbling together about Moses, and He knew Moses wasn't going to stand up for himself. It says that Moses was the most meek man on the face of the earth. So God called the three of them out.
Now, if you've ever listened to The Deep Well before, you know I have four sons: Eli, Noble, Judah, and Ezra. I talk about them all the time. We live in an old farmhouse, and upstairs is Jack and Jill—it's two bedrooms with a bathroom in between, two boys in each bedroom. There are times when I'm downstairs in the kitchen making dinner or trying to read a book and it sounds like they are bowling up there! I can hear them fussing or fighting, sometimes crying. I will come to the bottom of the stairs, and I will say, "Boys! Get down here!"
I want you to picture God with that tone. It says that He called them into the tent of meeting, and the tent of meeting is just what it sounds like. It's a place where they met with God, and it's a very sacred place.
Verse 5 says, "And the LORD came down in a pillar of cloud and stood at the entrance of the tent and called Aaron and Miriam, and they both came forward."
Can you picture it? They're all standing there before Him, and He is as a cloud, so they can't see the full fury of His face. He says, "Aaron and Miriam, step forward." 
And He said, "Hear my words. If there is a prophet among you, I the LORD make myself known to him in a vision; I speak with him in a dream. Not so with my servant Moses. He is faithful in all my house. With him I speak mouth to mouth, clearly and not in riddles, and he beholds the form of the LORD. Why then were you not afraid to speak against my servant Moses?" And the anger of the LORD was kindled against them, and He departed. (vv. 6–9)
It makes my palms a little sweaty to think about this interaction! I mean, can you imagine? One minute you're just chewing the fat with your brother, and you let your guard down. You give voice to what's been bugging you, and the next minute you are face to face with God, though He is concealed in a cloud for your good, and He is angry.
Now, I'm not proud of this, but when I get caught in sin, my first reaction often is to sin again. I get defensive. I justify. I blame someone else. I get angry. There would have been none of that here. When you are facing God who is holy, holy, holy (we learn in Revelation), there is no justifying your sin. Miriam and Aaron are not whispering now. Not a single word is recorded from them in this moment.
Now, I need to share a story that honestly makes my stomach hurt. Several years ago, just as I was beginning to write and teach publicly, I was on a radio interview with a pretty major radio program. It wasn't Revive Our Hearts, but it was still one that streams into a lot of earbuds. I told a story in that interview that I had no business telling.
A friend had shared something with me that was deeply personal and very private, something about her own heart, her own family, and her own life. It made a good anecdote for the topic I was discussing, so I told it. Then I forgot about it.
Several months later, that friend called me. The broadcast had aired. She said, "Were you talking about me? Was that the story that I shared with you in confidence?"
I already told you that when I sin my temptation is to sin again, so I lied. I said, "No, that wasn't you."
She said, "Well, then who was it?"
I said, "Oh, just some woman I met." I didn't even lie well!
I hung up the phone, and I hung my head. I knew I had to make it right. So I called her back and very tearfully confessed, and I asked her to forgive me. She did, but it was a friendship-ending mistake. It all started with just a few sentences said out loud. I never used her name. I rationalized that she would never find out. But I was wrong. When I came face to face with my sin, my excuses didn't hold out very long at all.
I tell you that because that's the place where Miriam and Aaron found themselves. They just whispered a few words between siblings. Scripture says God heard, and Scripture says God was angry.
I want to take us back to Matthew 12. I mentioned it earlier. It's where Jesus said that "out of the abundance of the heart the mouth speaks." I want to read you the whole passage, Matthew 12:33–37.
Either make the tree good and its fruit good, or make the tree bad and its fruit bad, for the tree is known by its fruit. You brood of vipers! How can you speak good, when you are evil? For out of the abundance of the heart the mouth speaks. The good person out of his good treasure brings forth good, and the evil person out of his evil treasure brings forth evil. I tell you, on the day of judgment people will give account for every careless word they speak, for by your words you will be justified, and by your words you will be condemned.
John Bloom said this: 
Christians should be the most careful speakers in the world. We ought to be characterized by two kinds of trembling when it comes to words. We should tremble at the words God speaks, and we should tremble at the words we speak. 
He goes on to say that that passage that says "every careless word" should stop us in our tracks.
Miriam's and Aaron's mistake was not primarily that they forgot to love their brother, although what they did wasn't very loving. It was primarily that they forgot to fear God, and it showed up in the words they whispered to each other.
I would propose that it's not the words we say in public but the words we whisper in private that most authentically reveal if we've forgotten to fear God, or if we do fear and trust Him.
I go into those boys' bedrooms at night, tiptoe up the stairs. Not every night, but on occasion I'll go into their rooms when I know they're asleep, and I lie on their floors. I whisper my most important prayers for their lives—that they would love Him with all their heart, soul, mind, and strength; that they would be able to stand for Him in a world where, increasingly, that's not accepted; that they would choose women who love Him; that they would raise families of children who love Him. I don't say those prayers out loud very often, but at night I whisper them when no one is awake and listening.
But that's not really true. God's always awake, and He's always listening, and He hears us, and He sees us—loud or soft, publicly or privately. You have two choices, friend. I have the same two choices. We can use our words to speak life, or we can use our words to speak death.
In fact, I have this little sign in my home—it came from my friend Andrea—and it just says two words on it: "Speak life." I look at it often. It's a reminder that with my husband, with my children, with my friends, with my coworkers at work, with the people I go to church with, I want to use my words to speak life. What we choose reveals a whole lot less about how we see the person we're talking about and a whole lot more about how we see God.
Anytime I hear somebody teach on the power of our words and God's high, high bar for our words, I always feel convicted. I think this is an area where all of us need the Holy Spirit's help. Maybe that is more intense or less intense, and maybe as you were listening to this episode you really felt convicted about the words that you whisper. If that's true, you can thank Him. It's always a grace when God exposes our sin and gives us a chance to run from it.
But you also need to hear the rest of the story. Here's Numbers 12:10–16.
When the cloud removed from over the tent, behold, Miriam was leprous, like snow. And Aaron turned toward Miriam, and behold, she was leprous. And Aaron said to Moses, "Oh, my lord, do not punish us because we have done foolishly and have sinned. Let her not be as one dead, whose flesh is half eaten away when he comes out of his mother's womb." [It must have looked horrible, this punishment inflicted on Miriam! Aaron is appalled and desperate.] And Moses cried to the Lord, "O God, please heal her—please."
In the margin of my Bible next to that I have written, "How to pray for people who need healing," because I just love the simplicity and the humility of that prayer.
But the Lord said to Moses, "If her father had but spit in her face, should she not be shamed seven days? Let her be shut outside the camp seven days, and after that she may be brought in again." So Miriam was shut outside the camp seven days, and the people did not set out on the march till Miriam was brought in again. After that the people set out from Hazeroth, and camped in the wilderness of Paran.
I want you to look at that passage in your actual Bible, and I really want you to underline the phrase "Miriam was brought in again." She was brought back into the fold of God's people! She was brought back into God's grace and goodness. Miriam was still used by God, even when she used her words to whisper against her brother.
If, like me, you've used your own whispers to tear people down, to lie, to speak death instead of life, let your heart be checked by this story. Be wise about what you whisper, but also be grateful for God's grace. He consistently brings us back in. Let's pray.
Jesus, we love You, and we know that You love us. I'm so grateful that this story of Miriam and Aaron is preserved in Your Word. It shows us that our words, even the words we just whisper, that You hear them, and that they have a lot of power.
I pray for the women who are listening to this episode. I do pray that You would bring conviction, that if we have used our words to speak death—even just whispered words—that we would have our hearts checked about that and that we would repent. But then I also pray that we would sense Your grace and that Your Holy Spirit would empower us to use our words well. It's in Your name I pray, amen.
Judy: Erin has been reminding us how explosive our words can be, even words that seem quiet.
Staci: Erin is in a season of The Deep Well called "Whispers." The Deep Well is part of the Revive Our Hearts podcast family, and if you visit ReviveOurHearts.com you'll discover an excellent antidote to gossip and grumbling. Instead of gossiping about someone who treated you wrongly, you can forgive them. Nancy DeMoss Wolgemuth just updated her classic book Choosing Forgiveness. In this book, you'll go through a complete process of offering forgiveness, and you'll discover why forgiveness will set you free.
You can get this updated version of the book Choosing Forgiveness by visiting ReviveOurHearts.com.
Erin Unscripted
Judy: Okay, friends, it's time for Erin Unscripted!
So, Miss Erin, I have to tell you, I found this episode very convicting for my own heart, and that was a good thing, so thank you for that.
I thought one of your most compelling points was when you said, "We can use our words to speak life, or we can use our words to speak death." I immediately reflected back on the years of raising my children and being married for almost forty years, the times that I have spoken life over my family and the times I've spoken death. 
I just really admire you, Erin, as a mom of four little boys. I wonder, how have you found ways to speak life over them?
Erin: Well, I've learned it the hard way. I mean, there have been times in a moment of frustration or anger, I've been sharp. I see it on their little faces. They feel that, and it has a greater impact than I ever intended.
I haven't always spoken life; I want that to be clear, although anybody who's ever lived knows that we all make mistakes with our words. But I think I am pretty good about using my words to intentionally speak life. I mean, we pray over our boys every night out loud. They each have their own prayer that I wrote for them when they were little. I'll probably never share it publicly, because it's way too private a part of our family time. But they each have that prayer; they can say each other's prayers. We put them to bed every night with the Doxology—we all sing it. It's that idea that at the end of the day we can praise God. That's such a life-giving set of lyrics.
As a mom of only sons, I think something I learned as a wife was to try to be an expert in my husband's strengths, otherwise I'm prone to be an expert in his weaknesses. I've done the same with my boys. 
My boys are four very different people, and I know which one is a strong leader. I tell him that all the time: "Bud, you are wired for leadership." I know which one is more introspective and feels things deeply, and I will point that out in him. I know which one is the life of the party and has wanted his family to laugh at him since he was in a chair. I'll say that to him, "You are the funny bone of the family! You have a hyperactive giggle box, and we just love that about you." I know which one just has so much zest for life, and he's our optimist, and I'll speak into that. So I think being an expert in other people's strengths, especially the people you live with, and just speaking that. That's a strength, that's a good thing. 
Everybody has weaknesses too. I think one way we speak death is by hyperfocusing on those weaknesses. I don't need anybody to point out my weaknesses, frankly; I'm aware that I have them. So when people point them out to me, that is crushing. But when people point out my strengths, I kind of rise to that. So I try to really just praise their strengths.
One of my mantras that comes from when I was a teacher is, "Praise in public, punish in private." If I have something good to say about somebody I'm shouting it from the rooftops, and if I have something not so good to say about somebody, that's a one on one, quieter conversation. So those are some of the tricks of the mom trade I've learned through the years.
Judy: I love that. Staci, what about you? What is a good example of when someone spoke life over you?
Staci: I had a teacher who actually spoke it in a way where—I wasn't getting in trouble, but it wasn't necessarily a good reason she was saying it. But now that I look back, she spoke something in me that I realize was a strength I didn't know I had. We were in gym class or something and our team was losing in basketball, and I kind of got an attitude. I just kind of pulled back and didn't really play anymore. When I did that, everybody else on my team started pulling back.
I remember she sat me down and she told me, "You're an atmosphere changer. You're a mood changer. So be very careful how you lead and how you feel publicly," if that makes sense. I've noticed that. So now I try not to fake it, that's not what I'm saying. But I try to make sure I'm very aware, because I am an emotional person. I'm very aware of my mood, and when I do kind of need to pull away and get things adjusted and get right with the Lord before I go back out, because I do affect moods and the atmosphere that I'm in. 
So she spoke that into me. I didn't see that as a good thing when she said it, but now I'm like, "Oh, what an amazing thing that I can uplift people!" I think we all have that ability to a certain extent, but I notice that my emotions are kind of all on me, so I need to wear the right ones.
Just going back, Erin, I really liked what you said about praising in public and punishing in private. I think that's something that's so important. Sometimes as brothers and sisters in Christ, we do have hard truths and different lessons that we need to tell each other so that we can help each other grow in Christ, but it's all about when you say it and how you say it. That is so crucial.
Judy: Oh, I totally agree with that. I kind of have a fun story about that.
I think I had been married about thirty years when both our daughters got married, in the same summer, three months apart. Our girls are very close to my dear husband, Rick, so our house emptied very quickly as they moved into their lives with their husbands. Rick's birthday was coming up just a few months after those goodbyes, and Rick doesn't really care about gifts. I think his love language is quality time. But the girls and I planned that they would Skype in and speak words of affirmation over him and just thank him for things about growing up in our home.
So he and I sat in the living room, and they were at their different homes, and they both got on. It was a surprise to him, and that's what we did. We just all spoke over him what he's meant to us all those years, being such a good provider and loving and all the different things.
I looked over, and my husband's a man's man, but he had tears in his eyes. He told me afterwards it was the best gift he ever got for his birthday. Then I realized I should have done that sooner, especially when our kids were little, just have them speak words of affirmation and love over their dad. I think so often that doesn't happen, and I never even knew that would mean so much to him. So that was a way that we spoke life over him and continue to do that.
I love to write letters to people of what they mean to me, just a bullet list. I've done that for my girls at Christmas time; it's a gift I usually give them. So I think that is another way to speak life over someone.
Erin, one thing you said that also convicted my heart, in a good way though, was that gossip is disparaging others. Even if what you're saying is true, it's still gossip. I think, especially in the church, and also being that I was leader of women's ministries, it was easy to see that happening. 
A lot of us—all of us; I own this too—you might be with a friend and say, "Oh, we need to pray for so and so." But in the prayer request you're sharing with someone else, it can be gossip. It could be something that other person asked you not to share or something you know they wouldn't want others to know. I do think it's something that in the body of Christ is probably too prevalent, that we can gossip. That's where we're not speaking life over someone, even if they're not there. It's words of death. So I think we need to turn to the Holy Spirit and ask Him to put a watch on our tongues. Thank you for saying that, because sometimes when we think, Well, it's true, what I'm saying, so it's not gossip! Well, that's a lie, right?
Erin: Yes. We have a hard time defining gossip, because if we really defined it as what it is, so much would fall under that category. We maybe wouldn't have much to say to each other. "It's not gossip if it's true," that's one I've heard and said. Or, "They wouldn't mind me sharing it," without really knowing if they would mind or not; or all these things that we add to it.
It's an old cliché, but would you say that if Jesus was standing right there with you? Well no, none of us would say anything; we'd be lying on our faces in worship, and that's not a terrible posture to be in. So if the plumb line is, "I'm only going to speak life," we will probably talk less, but our words will be so much more of a blessing.
Staci: I really liked, too, when you said, "When I sin, my first reaction is to usually sin again," in terms of getting reactive or defensive. I was just like, Huh. It made me step back and take a look at myself. I'm like, "Do I do that?" I think what I notice about myself is that I actually tend to switch into victim mode. I'm like, "You didn't want me to say that? I didn't know you didn't want me to say that!" It's kind of like, "You didn't tell me . . ." Oh, that's terrible! when you really stop and think about it.
Erin: Deflect?
Staci: Yes! So that was really interesting when you said that.
Erin: I don't know that I'd call deflecting a sin. I mean, God's the one who defines sin, not me. But I do think anytime we want to put someone else under the bus so we're not the only one under the bus, then we're not using our words to speak life.
Staci: Right.
Erin: One of my boys in particular (my poor sons, I broadcast all the things they do on this podcast) . . . One of my sons in particular, when he is caught saying something that he shouldn't, he instantly uses all of those! He's going to deflect; he's going to defend; he's going to get angry. We will frequently say to him, "Buddy, what do you do when you're in a hole?" 
He will say, "Stop digging," because he will just dig himself deeper and deeper and deeper with his words. He probably learned it from his mama. So I think we use all kinds of different things to try to not look squarely at the fact that, "No, I just spoke death over somebody with my words." They can cause real harm.
Staci: Erin, let me ask you this. What consequences do you think we experience as a result of gossip that we might not recognize as readily as, say, being struck with leprosy like Miriam was when she was talking about Moses? What do you think we kind of miss in terms of God punishing us in that way?
Erin: I actually think the harsher punishment that Miriam received was being cast out of the family of God. We experience versions of that. We're not cast out, but there's a fracture of intimacy.
When you're talking bad about somebody, that is going to fracture your intimacy, whether or not you get caught. It is going to fracture your intimacy with them, and it's not just your intimacy with that person, it's sin, and holy God cannot tolerate sin. So then there is a gap between you and God because there's some repentance that you need to do.
We've been sinners our whole lives, sinners since the time our mothers conceived us. So we are, I think, accustomed to that. Sometimes we don't even recognize it as punishment, but when fellowship is broken, when intimacy is severed between us and others and us and God, it's a very real, very painful consequence. It should cause alarm bells to go off. We should be going, "I need to repent because I want to repair. I want to come back together."
We don't see it in Scripture, we don't see Miriam going to Moses and repenting to Moses, but there needed to be some relational repair that happened after she came back to camp, and we should be eager to pursue that in our Christian relationships especially.
Staci: I thought it was really interesting when you said that what we say about someone says more about how we see God than how we actually see that person we're talking about. I thought that was deep.
Erin: I can't believe I said that, because it is deep. It's not something that we think of. We talk all day long—especially the three of us here, we're communicators. I don't know that I pause to think about how all of that communication reflects on my true feelings about God. So I'm going to have to take that one home, even though you said I said it!
Staci: Even though you said it!
Judy: Erin, I loved when you said whispers start in our heart, and we can say that about gossip. For Miriam and Aaron, it was all about envy, jealousy, and even insecurity. Along those lines, you said that we forget two important things when we gossip or think negatively of people. That is: that all people are made by and in the image of God, and also that all people are deeply loved by God. 
That is, I think, an incredible thing to keep in mind whenever we're tempted to gossip, because sometimes we want to gossip about people who wound us deeply. You think you're just sharing with a friend who loves you unconditionally, and you just share that story. Now, I tend to do that probably more than I want to admit. But you also said we're on the same team as Christ-followers. There are no bench-warmers. Oh, do we need to hear that today!
Tell me more about what you meant by there being no bench-warmers when it comes to the body of Christ.
Erin: I'll sometimes be in a group of women, whether I'm teaching or whether we're just together, and this thought will arrest my heart: I'm going to be with these women for eternity. I am never going to escape these women. These are my family forever and ever—assuming they're Christian women.
That eternal perspective keeps me from momentary lapses—not always. We've all admitted we struggle with this, which is why we're talking about it so much. But that eternal perspective keeps me from temporary lapses. I'm like, Do I really want to cause damage in a relationship with a person I'm going to be with for eternity?There are no bench-warmers! Paul didn't give us that analogy. In 1 Corinthians Paul gave us a very different analogy of the same idea, which is that we're all parts of the same body. I'm fond of saying there's no spleen in the kingdom. There's no body part that you can take out and still function normally. We need all of it.
That sister in Christ (again, I'm only talking about those of us who are in Christ; our relationships with each other should look differently than people who aren't in Christ) . . . Your sister in Christ that is really grating on your nerves, according to Scripture (maybe not according to your feelings, but according to Scripture), she's essential to the mission of spreading the gospel and discipling believers.
You mentioned woundedness. I don't exactly know where the sweet spot is here, Judy, because when people wound us, sometimes we do need to speak honestly about those wounds and those hurts. We can't always cushion it with saying nice things about somebody. If somebody has sinned against us—and some people are actually wicked—so I'm not saying don't ever talk about somebody, ever. But I do think you'll frame it differently in the realization that this person, even though they've wounded me, is made in the image of God. This person, even though they may be wicked, is deeply loved by Jesus; He went to the cross to prove that. 
If this person is in Christ, that doesn't mean we stop being sinners (unfortunately, we continue to be sinners until Jesus comes for us, even though we're growing), but if this person is in Christ, they are an essential member of the team (team Jesus). But it probably should be your baseline. That baseline understanding when we think and talk about people is that they are made in the image of God, they are loved, and they are essential. That makes me be quiet. There are a lot of things I don't need to say with all of that in mind.
Staci: That's a game-changer. Honestly, when you think about it that way, that our relationships, if the person is in Christ, they're eternal. It makes you want to foster those relationships in a different way, in a more considerate and delicate way.
Erin: Yes.
Staci: That's challenging for me—in a good way.
Erin: Me too.
Staci: The whispers of a woman can have a powerful effect on the men around her. Erin will explore that tomorrow by looking at the book of Esther.
Judy: Can you think of which character whispered? It wasn't Esther.
Staci: Find out on the next episode of The Deep Well.
Judy: The Deep Well with Erin Davis is a production of Revive Our Hearts, calling women to freedom, fullness, and fruitfulness in Christ.
*Offers available only during the broadcast of the podcast season.