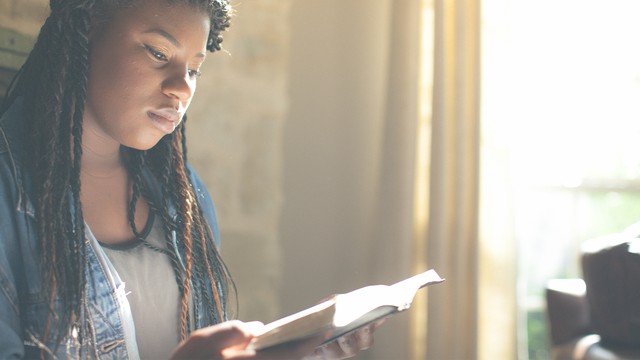 Made for Intimacy
Nancy DeMoss Wolgemuth: Everyone loves a love story.
Woman: (Crying) "And then the soldier came back to look for the nurse who had run away when she thought he thought she had rejected him for the wealthy oil baron . . .
Nancy: I think romantic movies and novels are so popular because we were all created to give and receive love.
Woman: But nothing like that happens to me. All I know about romance is it's missing!
Nancy: Even in the best human relationships, we're bound to be disappointed. The God who created that hole in our hearts is also the only One who can truly fill it.
Psalm 107 says that "He satisfies the longing soul" (v. 9). If you've been trying to fill that longing through human relationships alone, you'll never be satisfied. Turn to the One who loves you most, and get to know Him through His love letter—the Bible.
With Seeking Him, I'm Nancy DeMoss Wolgemuth.
*Offers available only during the broadcast of the podcast season.
Available Now for Your Donation