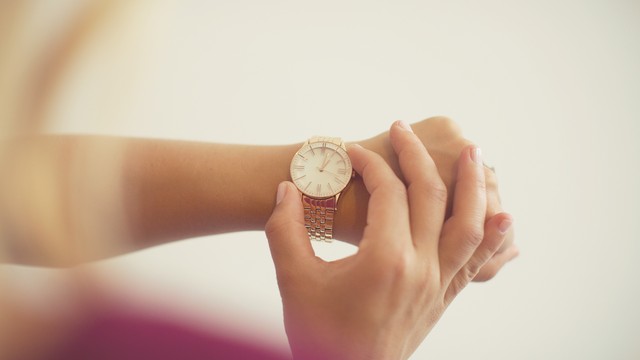 Hurried Prayers
Woman: And Lord, I pray that . . . um . . . you'll keep us safe . . . and . . .
Child: Come on, Mom, we're ready!
Woman: Oh dear, it's 7 o'clock—we're late!
Child: Come on, we've got to go!
Nancy DeMoss Wolgemuth: I've come to believe that a rushed or hurried attitude is one of the deadliest enemies of an effective devotional life.
I remember years ago hearing Henry Blackaby explain how he felt rushed in the morning when he woke up to pray and read the Bible. God convicted him about this, so he started getting up half an hour earlier. He still felt rushed, so he started earlier.
Dr. Blackaby said, "I kept moving the time up in the morning until I knew that I could meet with God as long as He wanted to meet with me, without being hurried."
Do you feel hurried when you meet with God? What would it take for you to meet with God as long as He wanted tomorrow morning?
Woman: Isaiah 26:9: 'My soul yearns for you in the night; in the morning my spirit longs for you.'
Nancy: With Seeking Him, I'm Nancy DeMoss Wolgemuth.
*Offers available only during the broadcast of the podcast season.