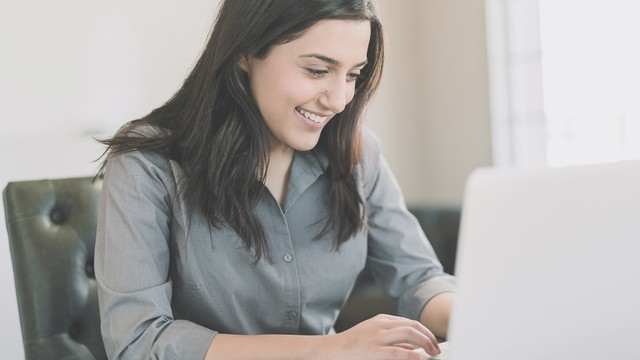 Holiness in the Workplace
Nancy DeMoss Wolgemuth: Your workplace provides a great opportunity to practice holiness.
Man: Uh, yeah, well… I'm supposed to be working on this big sales report, but I kinda got sucked into a Facebook debate about whether the moon is real or not.
Nancy: Are you approaching your work with holiness?
Man: I probably spent more time on it than I should have.
Nancy: Here are some questions to help you evaluate:
Do you work as unto the Lord—as if He's your boss? By the way, that question applies whether you work outside your home or in your home.
Are you diligent? Do you follow through on what you've been assigned?
Why do you work? Do you have a hidden desire for recognition or human praise? Are you trying to impress people or to please the Lord?
Do you treat other people fairly? Do you treat them the way God treats you?
No matter what's on your to-do list, remember what we read in Colossians 3:23: "Whatever you do, work heartily, as for the Lord, not for men."
With Seeking Him, I'm Nancy DeMoss Wolgemuth.
*Offers available only during the broadcast of the podcast season.
For a donation of any amount