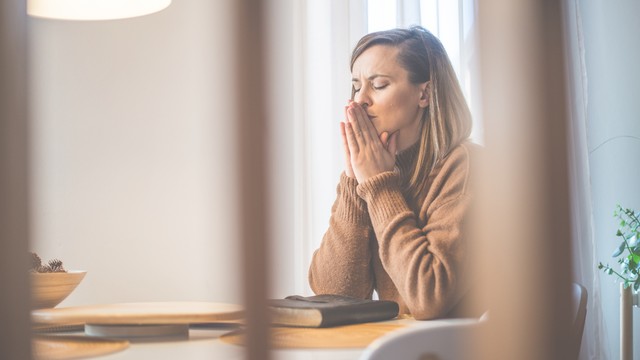 After Benediction Comes Battle
Woman: Sometimes I get up, have this really great quiet time, and five minutes later, blam, I lose it! I start yelling at the kids, and I start with the other stuff . . .
Nancy DeMoss Wolgemuth: I can relate. One writer said it this way: "After benediction comes battle." I've sure found that to be true in my own life.
The same thing happened to Jesus. After His baptism, the Holy Spirit descended in the form of a dove, and a voice from heaven said, "You are My Son whom I love. With You I am well pleased."
Then, right after this wonderful, spiritual experience, Jesus was immediately sent into the desert to be tempted by Satan.
The next time you face a season of temptation, don't be surprised. God was with Jesus at His baptism; He was there in the desert; and He'll always be with you.
With Seeking Him, I'm Nancy DeMoss Wolgemuth.
*Offers available only during the broadcast of the podcast season.