Receive this Resource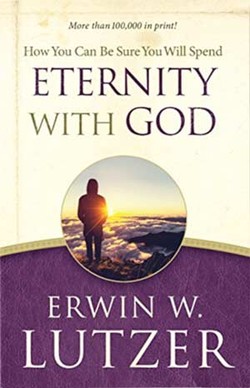 How You Can Be Sure You Will Spend Eternity with God
How You Can Be Sure You Will Spend Eternity with God
If you're understanding for the first time the connection between Jesus and the hope we have for life after death, we'd like to send you Erwin Lutzer's book,
How You Can Be Sure You'll Spend Eternity with God.
Your Journey Begins Here
I know I'm a sinner. Now what? 
I think I believe in God, but how do I know if I'm a Christian? 
I'm a good person. Is that enough? 
I prayed a prayer of salvation. Why don't I feel saved? 
What happens when I die? 
Can I really be sure? 
If you're asking questions like these, you've come to the right place. Is it possible to truly know where you will spend eternity? The answer is yes. 
Dr. Erwin Lutzer takes scriptural teachings and siphons them into clear, cohesive truths in How You Can Be Sure You Will Spend Eternity with God, a book about how to be saved and be sure you are saved. We'd love to send you this resource to help you understand that God's grace and power is available for your life. 
Fill out the form below to receive
How You Can be Sure That You Will Spend Eternity with God