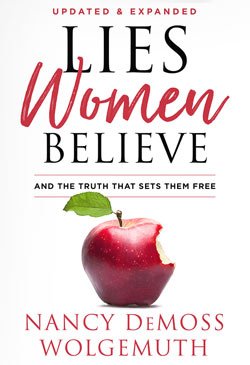 Lies Women Believe
By Nancy DeMoss Wolgemuth
The enemy's lies wait to entangle you, but God's truth can set you free!
You're ugly. You're worthless. Your sins are beyond forgiveness. You're a bad mom. You'll never find a husband. You're too old to make a difference.
What lies are keeping you from thriving in Christ?
Overcome Satan's deceptions with the most effective weapon in your arsenal: God's Truth.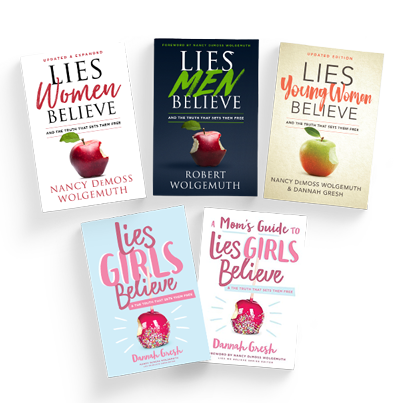 Want to engage the lies facing your whole family?
Upgrade your gift to $70 or more, and we'll send you the entire Lies family of books.
Even though I have been in church all my life, I found myself believing pretty much every lie you addressed in your book. Thank you for exposing the father of lies.

Reader of Lies Women Believe

My soul had fear bordering on actual terror and horrible guilt. I have replaced these with the truth as I am doing the book and workbook. I will never be the same.

Reader of Lies Women Believe

Second only to God's Word, Lies Women Believe is the best book in the world for women. It changed my life! My husband says that if he ever meets you, he's going to give you the biggest hug in the world because of what your teaching has done for our marriage!"

Reader of Lies Women Believe