Indiana Ambassadors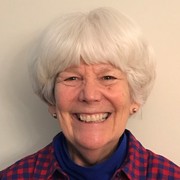 Marilyn Jerman
Columbus, Indiana
Marilyn Jerman first came to True Woman 2010 as a women's ministry leader seeking God's direction for her church. While at the conference, she received that direction and a personal spiritual revival. Marilyn has been a faithful prayer warrior at the True Woman conferences since then. She is privileged to disciple and mentor women in her church. In addition, Marilyn has a home business sharing her art in rug sculpture, pen, and paint. She is married to Joe and they enjoy spending time together playing golf.
Contact Marilyn at: MJerman@ROHAmbassador.com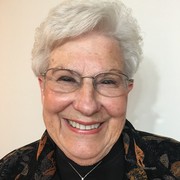 Linda Lea
Valparaiso, Indiana
Linda has been married to Wayne for over fifty years. They have three children, sixteen grandchildren, and three great-grandchildren. She went to the first True Woman Conference with friends in 2008, where she was delighted to learn of the True Woman Manifesto and to say, "Yes, Lord." She is involved in women's ministry in her local church, the National Day of Prayer, Intercessors for Life, and hosts monthly "Women Praying for Porter County" gatherings. It is her joy to share her love for Jesus with ladies in her area and to encourage others to seek the Lord, trust Him, and realize that He is enough. Linda has a dream to take a ride in a hot air balloon, and enjoys journeying, reading, coffee with friends, and holidays with family.
Contact Linda at LLea@ROHAmbassador.com.
Shanna Young
Portland, Indiana
Shanna is a homeschooling momma of five boys. She is married to Chad, her best friend, and together they serve as worship leaders and family life teachers at their home church. With a deep love for the Word, she is passionate about teaching and discipling women, helping them understand the beauty and unique calling of biblical womanhood. Shanna graduated from Moody with a degree in Christian Ministry, and her desire is to present every woman fully mature in Christ (Col. 1:28). When not preparing for a lesson, Shanna loves to sing, write, create, and go on hiking adventures with her family.
Contact Shanna at SYoung@ROHAmbassador.com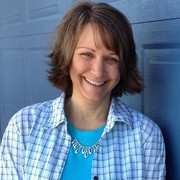 Kimberly Zolman
Fort Wayne, Indiana
Kim is married to Tad, the Prayer Intercessor for Life Action Ministries, and they have three adult children. Kim enjoys cooking new recipes with her daughters as well as going for walks and swimming. She has a passion for praying Scripture and loves praising the Lord in prayer with others.

Can't find an ambassador in this area? Join the team! Contact Us