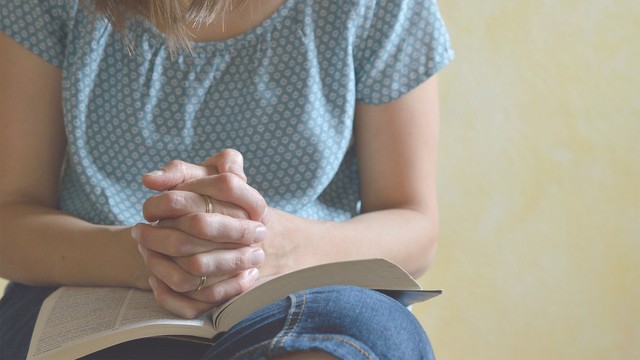 Responding with Humility
Nancy DeMoss Wolgemuth: Sometimes God allows tough things in our lives so we can be healed of a hard heart.
Bob: Well, it's official. The company's bankrupt.
Woman: Oh, Bob, I'm so sorry.
Nancy: We can respond to problems in different ways. Sometimes we respond with pride.
Bob: I'll show them! I'm gonna build a new business and wipe 'em all out!
Nancy: We can also respond in despair.
Bob: Who am I joking? I'm never gonna work again.
Nancy: Or we can choose to respond in humility.
Bob: God has a plan for us, even if it means that I start mopping floors. We love God, and we're called according to His purpose, right?
Nancy: With the pressures you're facing today, will you respond in humility? Let God shape your life through the pressure.
With Seeking Him, I'm Nancy DeMoss Wolgemuth.
*Offers available only during the broadcast of the podcast season.
Available Now for Your Donation