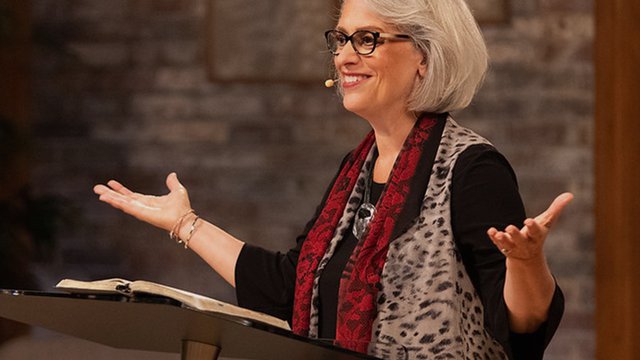 Geen persoon of ding
Nancy DeMoss Wolgemuth: Het is normaal om te streven naar vervulling van onze verlangens door naar mensen en omstandigheden te kijken. Het probleem is dat mensen en omstandigheden ons onvermijdelijk teleurstellen.
Als de dingen niet zo verlopen als we hadden verwacht, raken we teleurgesteld.
Jarenlang keek ik naar mensen en omstandigheden om me gelukkig te maken. En dat was het recept voor teleurstelling.
Het was zo bevrijdend om te leren dat de diepste verlangens van mijn hart niet vervuld konden worden door een persoon of een ding. Dingen kunnen verbranden en breken; ze worden gestolen of gaan verloren. Mensen kunnen verhuizen, veranderen of sterven.
Maar Psalm 16:11 zegt dat overvloed van blijdschap gevonden wordt in Gods aanwezigheid. God vervult misschien niet al onze verlangens volgens ons tijdschema, maar uiteindelijk zullen we vervuld worden door Hem te kennen.
Kijk jij naar iets of iemand anders dan God Zelf om de diepste verlangens van je hart te vervullen?
Met Seeking Him, (Zoeken naar God) Nancy DeMoss Wolgemuth.
Vertaald door: Vernieuw onze Harten
Copyright 2021 Revive Our Hearts. Alle rechten voorbehouden. Gebruikt met toestemming.