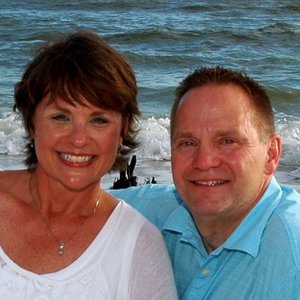 John and Donna Avant
Biography:
John earned his undergraduate degree from Baylor University and earned his M.Div. and Ph.D. at Southwestern Seminary. It was while he was earning his Ph.D. at Southwestern that he learned about spiritual awakening and revival. He has a deep love and compassion for people and believes that the only hope for our nation is to experience a mighty movement of God. John is committed to communicating God's Word so that others may experience how to live real life in Christ in today's culture. His heart is to equip the church to lead and impact every sphere of influence. Currently, John serves as the president of the Life Action Division of Life Action Ministries.
John and Donna met at Baylor University and were married in 1980. They have three adult children and five grandchildren. They currently live in Knoxville, TN. On his day off, you might find John hiking the mountains with Donna, scuba diving, or playing golf. At night, you will always find him with a book in his hand.