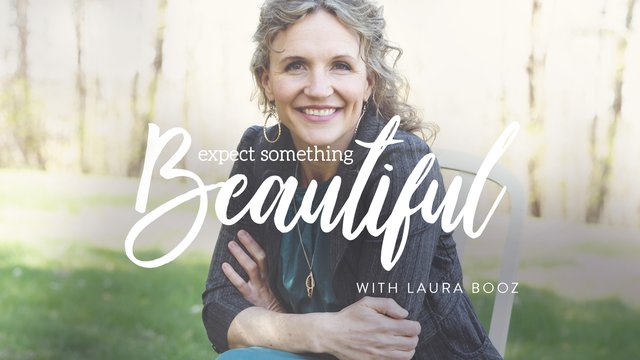 A Mystery in the Driveway
Laura Booz: I was heading out for a morning walk, was heading down the driveway. It was dawn, so it was still kind of dark. There were these low-lying clouds filling the air with a dark mist. 
As I was walking down the driveway, I saw this gold piece of paper lying there, so I walked over and saw that it had words on it. I picked it up and read the words. You're not going to believe what it said. 
It said, "The end is near, be extra vigilant." My heart was racing. I looked over my right shoulder, I looked over my left shoulder, thinking someone had planted that note on my driveway and this would be my last day on earth. 
To be quite honest I wanted to run back into the house and hide under the covers. 
Hi there, this is Laura Booz. You're listening to …
*Offers available only during the broadcast of the podcast season.
For a donation of any amount