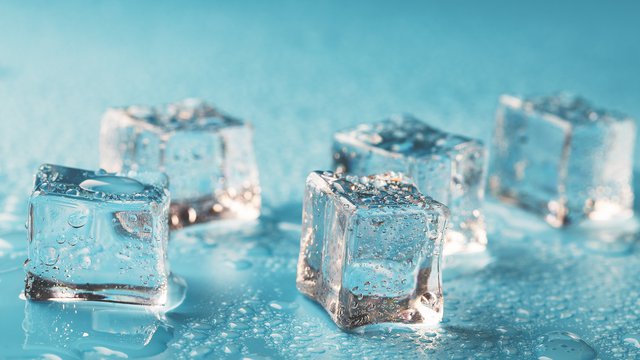 — Audio Player —
Hospital Ice Chips
Laura Booz: Let me ask you this, Who serves the best ice cubes in town? Oh, I hear you right now. You are saying Sonic. It is Sonic 100%. Or maybe just hearing me say that makes you pop out of your seat and say, "No, no, no, no! It is Chick-Fil-A." Chick-Fil-A with those little crunchy ice pellets. Or maybe you're one of those people who has her own ice machine. 
I have a friend who literally hugs her ice machine. She loves it that much. Well, I am no ice connoisseur, but if I had to vote, I would vote for the ice chips that are served up at a hospital not too far from here. 
Hi there. You're listening to Expect Something Beautiful with Laura Booz. Today's story is a gentle reminder that you can expect Jesus to be with you in suffering as a companion, as a guide, and as a Savior. 
I was pregnant with my first baby when I went into preterm labor. So, they rushed me down the highway to the nearest hospital with a NICU. Once I arrived, the doctors had one objective, and that was to keep that baby in place for three more days. They gave me a shot of steroids that were to help her lungs more quickly, so that if she was born early, she would have a greater chance at a healthy beginning. 
Steroid shot or not, I was still having contractions. So, in order to slow them down and help me hang on for those three days, they gave me a treatment called magnesium. It was delivered through a drip IV. Every woman I have talked to who has received this treatment agrees with me that it is horrible. I felt like I was burning from the inside out. I was foggy and delirious. And as I lay in that hospital bed, it was probably the most significant suffering I had done up to that point. 
I remember in my desperation calling out to the Lord. First of all, to save my baby, this very baby who I had asked Him for in the first place. I asked Him to help her and save her and carry her along. And then, I asked Him to help me, to relieve my suffering, and if I must endure this suffering, that He would teach me how. 
What came to my mind were the stories in Scripture where Jesus suffered physically, and most of all, when He was on the cross. I just kept picturing Him there, especially that moment when He said "I thirst" (John 19:28). I thought about how He experienced our human suffering to the full and how He didn't just go it alone, but He expressed His needs, and He relied on other people. 
So, I decided to do the same. I got up some energy to mutter, "I'm thirsty." Well, the doctors didn't want me to drink anything, but they did say that I could have some ice chips. My husband, Ryan, found the hospital ice machine, and he brought back a cup of those ice chips and gave me my first spoonful. I am telling you, those ice chips tasted divine! I couldn't get enough. So, Ryan served me ice chips around the clock to help me endure the suffering. 
Much later, once the intensity of preterm labor had subsided and my baby girl stayed put for one more month, I looked up Jesus' words. Those two words that were so impactful to me when I was suffering. Those two words, "I thirst," that had been so helpful to me in the hospital. I found them in John 19, verse 28. Here's how Jesus' disciple John wrote it down, 
Jesus, knowing that all was now finished, said (to fulfill the Scripture), "I thirst." A jar full of sour wine stood there, so they put a sponge full of the sour wine on a hyssop branch and held it to his mouth. When Jesus had received the sour wine, he said, "It is finished," and he bowed his head and gave up his spirit. (vv. 28–30)
Seeing it in the context of Scripture, those two words meant even more to me than they did when I suffered in that hospital bed. Now I could see our amazing Savior who was fully a man, who was weak and dying and thirsty, and yet, He was fully God—fully the Messiah fulfilling Scripture, fulfilling prophecy. 
The final prophecy He fulfilled before His death is found in Psalm 69:21, ". . . and for my thirst they gave me sour wine to drink." There it is, the very weakness and suffering of His physical body was the means through which He would fulfill the prophecy spoken about Him as the Messiah. 
It's just so amazing. The reason He expressed His need was so much deeper than just a mere physical suffering. This is the big ending. All was now finished. His ministry on earth, everything that the Father sent Him to do was accomplished, and it all wraps up with a basic human need in the midst of His unthinkable suffering. He's thirsty. His mouth is dry; His voice is weak, but He wants to make one final statement before He dies, and He wants it to be crystal clear. 
That's when He invites the people at the foot of the cross to enter into His suffering and to serve Him. This sip of sour wine, which by the way was a non-alcoholic drink which the soldiers often kept on hand kind of like a Gatorade would be for us today. That one sip of sour wine enabled Jesus to say in a loud voice, "It is finished."
He wanted us to hear those words and make no mistake about them. He wanted us to know that He had paid for the sins of the world, your sins and mine, completely entirely. He wanted us to know that He satisfied the wrath of God and that He showed the love of God.
When He did that, He made sense of our suffering—of our various stories of stomach aches and headaches, of preterm labor and trials of delivery, of cancer and COVID and bedrest and bifocals and walkers, of anxiety and depression and loneliness and grief. Let's never forget that Jesus' physical suffering, in this case His thirst, was to get our attention about something far bigger and deeper than the suffering itself. 
Scripture is clear that Jesus works through suffering to help us grasp the gravity of our sin and to feel our need for Him. To feel our need for His good kingdom, where we will no longer suffer physically, because we will no longer suffer spiritually. 
We will be free from sin. We will be wholehearted, single-minded, clear-headed, vibrant, healthy, strong people, who work and rest and worship God just as He created us to. When I lay in that hospital bed burning from the inside out, praying for relief and guidance, the ice chips brought momentary relief to my physical suffering. But Jesus has brought full and lasting relief to my greater suffering. The suffering of my soul that is bound up in sin and death and decay, of that I am completely and entirely healed. My spiritual suffering is finished. He said so. 
Do you know what I've discovered? Motherhood involves so many areas of life. Everything from nutrition and bike riding to ice chips. God has given me the assignment of exploring His world through the eyes of a mom. I write about a lot of these observations in my brand-new book. The name of the book is the same as the podcast, Expect Something Beautiful and the subtitle is this, Finding God's Good Gifts in Motherhood.
I hope the stories in this book, stories about motherhood, will help you get new glimpses of God. I hope that's true whether or not you are a mom, or whatever your season of life. To find more about Expect Something Beautiful, visit my personal blog, LauraBooz.com. And you'll find resources you can count on for every season of life when you visit ReviveOurHearts.com. You'll find biblical teaching that will help you stand firm when you go through your own ice chip moments, whatever they are. 
And remember this, when you look to Jesus to satisfy your deepest thirst for your soul, you can expect something beautiful.
Expect Something Beautiful is a production of Revive Our Hearts calling women to freedom, fullness, and fruitfulness in Christ. 
*Offers available only during the broadcast of the podcast season.
Support the Expect Something Beautiful Podcast
Darkness. Fear. Uncertainty. Women around the world wake up hopeless every day. You can play a part in bringing them freedom, fullness, and fruitfulness instead. Your gift ensures that we can continue to spread gospel hope! Donate now.
Donate Now