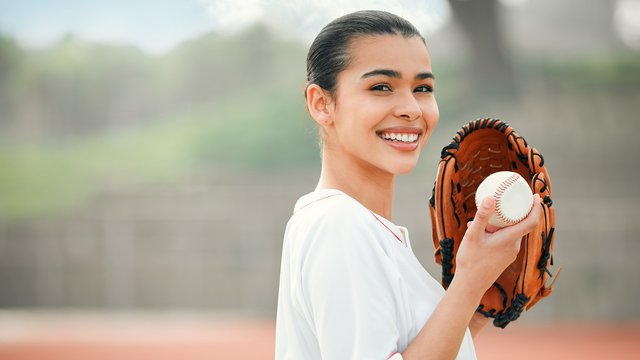 — Audio Player —
Having a Catch
Laura Booz: Hi there, this is Laura Booz. If you are feeling distraught, if you are at the end of your rope, if you are discouraged, feeling empty, maybe empty, even bitter; today's episode is especially for you. 
In those moments when we can't wrangle our emotions to line up with the truth of God's Word, we can at least grab a hold of God's truth and play it over and over in our minds, reminding us of His good heart and His mercy over all He has made. 
I experienced this poignantly at a church picnic; it was about eleven years ago. My husband suggested that we head over to the church picnic just to get out of the house, just to see people again. We had been laid low in the darkness of the valley of the shadow of death. He just thought it would be good for us to get out and see a little light. 
So, we arrived at the park as people were organizing the potluck tables, swatting flies away, rubbing sunblock onto their kids' faces. My body ached from the labor and delivery. My chest was tender because my milk had come in, and I was still waiting for it to subside. My stomach pooched over my shorts uncomfortably. 
A group of close friends had walked towards me. They smiled brightly and put their arms out to embrace me, but I could not smile. I couldn't return their hugs. They were the best, the dearest, but I felt like I hardly knew them at all. And in fact, I was in that stage of grieving where I was just so angry. I felt like I hated them. 
I looked around for my husband and then I spotted him over by the charcoal grill. He was talking with a guy who was flipping the burgers and a smile crossed his face. I hadn't seen him smile in days. I clenched my teeth to keep myself from crying, or screaming, or running away. 
And just in that moment, my friend's son Andrew, probably just eight years old at the time, walked toward me and said "Hey Mrs. Booz, do you want to have a catch?" 
His question felt like a lifeline. "Sure, I'll have a catch."
We stepped away from the pavilion, away from the playground. He tossed the ball to me, and I caught it in my bare hands. "Good throw." The ball felt warm, round, and familiar. I used to have a catch with my dad in the backyard. In fact, the best conversations I ever had with my dad were just having a catch. 
I threw the ball back to Andrew. I hadn't thrown a baseball in years. It hit the ground, but Andrew scrambled to pick it up. He threw it right back to me, and I caught it. I threw it better the second time, my muscles slowing remembering what this was all about. 
The ball thumped in his glove. He threw it to me. I threw it back to him. Swish, thump, swish, thump. My arm, shoulders, back, legs, and stomach moved and twisted in rhythm. My body felt awake for the first time in weeks. Swish, thump, swish, thump.
Recent sights and sounds and smells that had sunk to the bottom of me began to shift and stir. They surfaced for a second look. Swish, thump, swish, thump. The ultrasound technician had said, "I'm so sorry, your baby has died." 
Baby bassinets rolled along the corridor of my door, while monitors beeped and I breathed through contractions, and the doctor said, "It's time." I heard myself repeating her with a question, "It's time?" Swish, thump, swish, thump.
The nurse wrapped the baby in a blanket and placed her in my arms. I looked at her tiny face, and time stood still. 
A wave of emotions had swept over me. I smiled wide and said, "Isn't she precious? She has the family chin. Her name is Juliette Abigail." We named her that long before we knew she would die young, isn't that peculiar? 
My heart felt like I had delivered a healthy living baby. My brain knew I hadn't. 
They took her body for an autopsy while I scrambled for answers. "May I see the placenta, please? And I'd like to look closely at the cord, just in case." The coroner's phone rang five times. 
"When should we pick up her ashes?" The shovel hit the dirt. We talked to the urn inside a cedar box and closed the lid. Guitar strings squeaked and hummed as Ryan played a song by her grave, and we looked up at the sky. "God, did You start knitting her and just stop? How could You be so careless? Did You try to warn me, but I didn't pray hard enough? How could I have been so careless? Will I ever trust You again? How will I ever trust me again?" Swish, thump, swish . . . the ball smacked into my hands. 
All the bits and pieces of things I knew about God's character from Scripture came swirling around in my mind. Things like Psalm 145:8–9,
 "The Lord is gracious and merciful,
slow to anger and abounding in steadfast love.
The Lord is good to all,
and his mercy is over all that he has made."
And as the ball went back and forth, all I could think was, "I know You are good, God." Thump. The ball landed in Andrew's glove, and, "I know You are kind." Swish. "I know You are good." Thump. "And I know You are kind, and I know You are good, and I know You are kind." 
Sometimes that's all we can do, right? Is run that truth through our mind. Swish, thump over and over again: "God, I know You are good, and I know You are kind." And in time it does its good work in our hearts. In time, we see it play out in our lives. 
It's hard to wait to see God's goodness in the land of the living, but I believe through some unexpected invitation, God will show you that He sees you, and He cares. He will offer you an invitation of deliverance.
I hope you say, "Yes, Lord." 
Expect Something Beautiful is a production of Revive Our Hearts calling women to freedom, fullness, and fruitfulness in Christ. And continually inviting us to say, "Yes, Lord" about whatever beautiful aspect of His character He may want to show us next. 
I hope you visit me. My website is LauraBooz.com, and I've also written a book with the same title as this podcast. It's called, Expect Something: Find God's Good Gifts in Motherhood. 
Until next time, do you want to have a catch? God is good, and God is kind. 
*Offers available only during the broadcast of the podcast season.
Support the Expect Something Beautiful Podcast
Darkness. Fear. Uncertainty. Women around the world wake up hopeless every day. You can play a part in bringing them freedom, fullness, and fruitfulness instead. Your gift ensures that we can continue to spread gospel hope! Donate now.
Donate Now