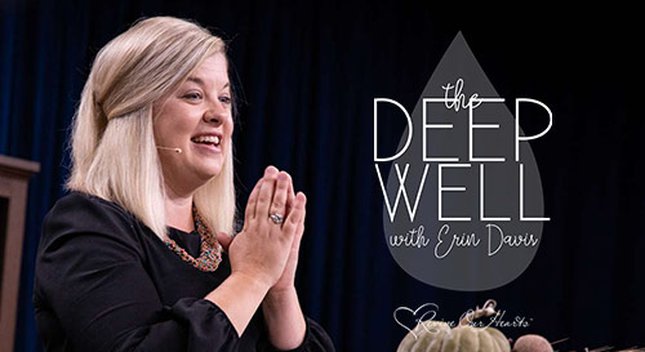 — Audio Player —
Introducing The Deep Well with Erin Davis
Season One: 7 Feasts begins January 22!
Erin Davis: I learned to love puzzles from my grandma. Every time I went to visit her, I found a puzzle in process on the card table in the corner. She started with the edge pieces and then she patiently filled in the interior. Piece by piece, until a completed image emerged.
Sometimes it was a watercolor portrait of the Eiffel Tower. Sometimes it was a vibrant photograph of a deep-sea reef. But always, what started out as a pile of jumbled fragments transformed into something more as my grandma patiently interlocked each piece of the puzzle.
I'm Erin Davis, hoping you will subscribe to The Deep Well podcast. I'd love for you to consider our time together an invitation to flip over a new piece of the puzzle. My mission is simple; I want to help you fall in love with your whole Bible.
We'll start with the first season in January by taking a look into the seven feasts described in the book of Leviticus. These feasts are kind of like puzzle pieces—all forming a picture of Jesus. We'll explore that together, and you'll hear a segment called, "Erin Unscripted." It's where I'll show you how to incorporate the truths you've read in your Bible into your real life.
So subscribe to The Deep Well with Erin Davis part of the new Revive Our Hearts Podcast family. Look for our first series coming in January 2021.
*Offers available only during the broadcast of the podcast season.