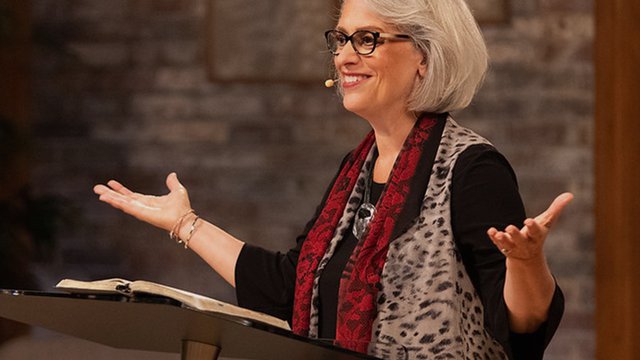 Daden die opbouwen
Nancy DeMoss Wolgemuth: In het boek Spreuken lezen we dat "wijze vrouwen bouwen hun huis op, maar een die zeer dwaas is, breekt het met haar eigen handen af."
Dames, laten we eens kijken naar enkele daden die opbouwen of afbreken. Is uw gedrag in de omgang met mannen bescheiden en rein?
Gwenda: Want dit is de wil van God ... dat u uzelf onthoudt van de ontucht ... dat niemand misbruik van zijn broeder maakt en hem bedriegt (1 Thess. 4:3, 6).
Nancy: Of bent u aanstootgevend en flirterig?
Zoekt u manieren om de armen en behoeftigen te helpen?
Lisa: Zij opent haar hand voor de ellendige, zij spreidt haar handen uit naar de arme (Spr. 31:20).
Nancy: Of ben je in je eigen zorgen verstrikt?
Is jouw huis een plaats van dienstbaarheid en bemoediging voor andere mensen?
An: Wees gastvrij voor elkaar, zonder morren (1 Petr. 4:9).
Nancy: Uw daden vandaag lijken misschien onbeduidend. Maar eigenlijk zijn we allemaal altijd bezig om mensen op te bouwen of af te breken. Laten we vandaag bouwers zijn.
Met Seeking Him, (Zoeken naar God) Nancy DeMoss Wolgemuth.
Vertaald door: Vernieuw onze Harten
Copyright 2021 Revive Our Hearts. Alle rechten voorbehouden. Gebruikt met toestemming.