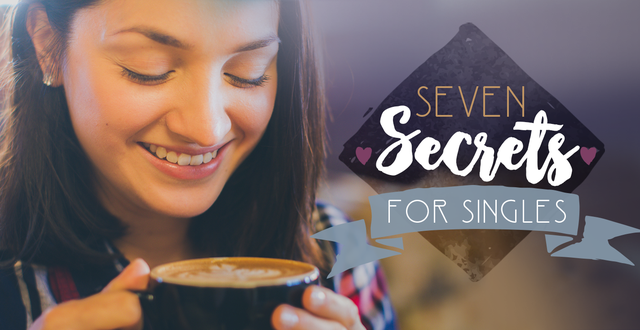 To Pursue or Not to Pursue
Leslie Basham: A single Christian lady hears about a single Christian man and she is interested. What should she do? To pursue or not to pursue. That is the question, right? Many have grown up believing it's wrong for women to initiate relationships.
But is this mere tradition or is it the teaching of the Bible? Today, Nancy continues with "Seven Secrets For Singles." Let's hear what she has to say about women pursuing men.
Nancy DeMoss: I got an interesting e-mail from a woman the other day who identified herself as being a single 41-year-old woman. She said, "I'm desirous of marriage. I read in a book by a Christian author that Christian matchmaking Web sites are a good way to meet eligible men and that if I wanted to meet someone, I would have to go where the men are (like Rebekah going to the well).
"But today when I heard your broadcast" (she was referring to another radio program I had done on this subject of singleness) she said, "I started thinking that this is throwing myself at men. Please tell me your views on Christian matchmaking Web sites."
Now this week we are talking about the importance of the choices that we make as single women. You may not have a choice about whether you are single or married. But we all have a choice about how we live as single or married women--what we do with our singleness, what we do with marriage if that's a gift that God gives to us. And I can't emphasize enough the importance of the choices that we make. I mean the daily choices about all of life.
Now in yesterday's session, we talked about the choice to receive our singleness as a gift from God, to thank Him for that gift and not to demand that He give us the gift of marriage. That's a choice.
And then we talked about a second choice--a choice to pursue intimacy with God and to push hard after knowing Him, to be intentional about growing spiritually, about a relationship with God and allowing God, in that relationship, to fulfill the deepest needs of our hearts.
A love for God is just a huge key to being victorious and fruitful in other areas of our lives.
Now in this session I want to talk about a third choice. And here we get a little controversial, I'm sure. So let's just jump in here and see what the Scripture has to say to us. But let me say it this way, "I make a choice not to pursue marriage or men." This is a choice as a single woman that I think is so very important.
Now I read to you the e-mail from the woman who asked about matchmaking Web sites. What is there in Scripture, what is there in the ways of God that should direct how we think about matchmaking Web sites? Well, let me suggest as I've been thinking about it, that I think there are two basic problems with that approach for a woman to marriage.
First, as I think about a woman who would go onto the Internet and go into a matchmaking Web site, I'm seeing an expression of a lack of faith, a woman who is saying, "I'm not willing to wait for God. I'm single and I want to be married. I've got to do something to fix this problem."
And then I see a woman who is (though I don't think this is maybe her intent) who, in fact, is not only pursuing marriage but pursuing men. It puts the woman in the position of initiating, of pursuing, of advertising herself.
Now let me just say, by the way this woman brought up Rebekah going to a well, that's a reference to an Old Testament story where she went to the well. And, if you know the story, you know that she did not go to the well to find a husband. I think it's just that Rebekah was doing her routine household chores. She was doing what she was supposed to do. She was being faithful in fulfilling her responsibilities.
And as you and I are faithful at doing what God has given us to do in this season of life, we can trust that if marriage is a gift He wants to give us, that in His time and in His way, He will bring it to us--that we don't need to be in the position of pursuing marriage or men.
My focus as a woman needs to be on being the right person not on finding the right person. And let me say that I'm convinced that if I am the woman God wants me to be, that if He has a husband for me, of His choosing, then God will bring that person.
And that person will be most attracted by the qualities that I'm developing as a woman of God. And let me say that if God doesn't have a husband for you, then you don't want the alternative.
I can't tell you how many letters I've had over the years from women. Not just letters but women sitting in person and pouring out their hearts about how they got impatient. They couldn't wait any longer for God to act.
They got into their 20s or their 30s or their 40s and they thought, It's never going to happen. I'm tired of waiting. They took matters into their own hands. They married a man who was not a believer or who did not share their commitment level to Christ. They married against godly counsel. They didn't wait for God's best. And now they are crying out, pouring out their hearts and saying, "I am so miserable. If I had to do it again, I would have waited."
I think of that verse in Psalms 106 where the Scripture says that God gave the Children of Israel the things they demanded. He gave them their desires. And I believe that if there is something you want badly enough, you can get it.
There's not a woman in this room who couldn't get married. There's not a woman in this room who couldn't get a man. If you want it badly enough, you can get it.
But the Scripture says that God gave them their request and then He sent leanness into their souls. Another translation says that He "sent a wasting disease upon them" (Psalm 106:15).
They got their request, but they got some other things that they hadn't wanted. And let me just encourage you to avoid the heartache of the consequences that you pay if you pursue marriage if it's not God's time or God's plan for you.
And what about this matter about pursuing men? Is it just an old-fashioned idea or is it God's idea that men should be initiators and that women should be responders?
A woman wrote me recently and she said, "Please help me. My fourteen-year-old son is asking me why it's not okay for girls to call boys. And he wants to know where the Bible says that. He wants a biblical answer.
"What's wrong with girls calling boys? What's wrong with girls taking initiative, with women taking initiative and leading out in relationships?"
Now when I bring this up, if you have not known the Lord or His Word for some period of time, you may wonder what in the world I'm even talking about because this is not even an issue in the world today.
As I'm listening to single women and hearing conversations, I'm realizing that it's considered absolutely fine for women to take the initiative in dating, in pursuing marriage and pursuing men.
But if we go back to the Scripture, we find out that it really isn't God's way. The Scripture teaches that marriage is supposed to be an earthly picture of a heavenly reality--the reality of God's love for man, of God's redemptive plan.
And who is the pursuer in the plan of salvation? God is. You see the woman is supposed to picture the response of the Bride of Christ to Christ's affection and to His initiative. Christ is the one who left heaven and came to earth and took the initiative to restore us, to redeem us, to reconcile us to Himself.
The Scripture says that if He had not taken the initiative, we never would have sought after Him. And in marriage, we want marriage to reflect that heavenly reality that God is the pursuer and the man represented there is Christ--Christ as the pursuer and the woman as the Bride of Christ being the responder.
Now, in marriage as God has ordained it, the man is the head of the wife. He's called to lead. And as I talk with Christian women who are married, one of their biggest frustrations is that their husbands don't lead.
And I believe a lot of times that didn't start when they got married. It started when they were dating because women were taking initiative.
They were the ones leading in the relationship and did they think all of a sudden when they got married, that this man was now going to be some great initiator?
The women took the lead and now they want the husbands"¦once they get to the altar they say, "Okay, you be my great spiritual leader."
But who was leading the relationship before marriage? It was the woman. So we see, even the physiological differences between men and women, that God created the man to be the initiator and the woman to be the receiver, to be the responder.
A woman wrote to me and she said that she was raised with the teaching that a lady means being the responder, that girls don't call boys. But she said, "Now I am in to middle age. And I've been alone for the last ten years. And sometimes the desperation to find a husband outweighs my common sense. I've once or twice followed the suggestion of others and taken the initiative toward a man I thought I might be interested in."
Then she said in capital letters, "WRONG MOVE. Please keep telling women (and men too) that the man should take the initiative. Please tell women not to lower their standards. I'm glad I only had to learn this lesson once. Now my standards are higher than my mother ever thought about teaching me and I can pass this understanding onto my nieces who've not had the privilege of being raised to be a lady."
You know when you think this way, when you make the choice that I will not pursue marriage, and I will not be the pursuer of men, there's an incredible freedom. You know why? Because I don't have to worry about finding a husband. That's not my job. That's not my responsibility.
And if God has that for me, then He will bring it to pass. And I can rest in that. It reminds me of a passage in Psalms, chapter 37, verse 3, and I want to close with this passage: "Trust in the Lord and do good; dwell in the land and feed on His faithfulness. Delight yourself also in the Lord and He will give you the desires of your heart. Commit your way to the Lord; trust also in Him and He will bring it to pass."
Psalms, chapter 37, verse 7, "Rest in the Lord and wait patiently for Him." Psalms, chapter 37, verse 11, "The meek will inherit the earth and will delight themselves in the abundance of peace."
Leslie Basham: We've been learning from Nancy Leigh DeMoss the difference between finding the right person and being the right person. She'll be right back to lead us in prayer.
Nancy's written a booklet that might help you develop godly character as you seek to become the person God wants you to be. It's called Singled Out For Him and it will help you make choices as a single person in a way that is honoring to God.
It's available for a suggested donation of $5. And you can call us at 1-800-569-5959.  Or visit www.ReviveOurHearts.com
We make transcripts of the program available on our Web site. And if you know someone who would benefit from today's material, you can e-mail them a copy.
Have you ever had to make some tough choices as a single person? You can write and tell us your story.
If emotions can't be trusted, why did God give them to us? Join us tomorrow when Nancy discusses the power of emotion. Now, here she is to pray with us.
Nancy DeMoss: Thank You, Lord, that when we wait on You that You always fulfill Your best interests and our best interests--Your will in our lives. And You're never late, You're never in a hurry and You will do what is best for us.
So teach us to trust, to wait, to rest--to rest in You and to know that in Your time and in Your way, You will fulfill Your purposes in our lives. I thank You in Jesus' name. Amen.
Leslie Basham: Revive Our Hearts with Nancy Leigh DeMoss is a ministry partnership of Life Action Ministries. 
*Offers available only during the broadcast of the podcast season.
Support the Revive Our Hearts Podcast
Darkness. Fear. Uncertainty. Women around the world wake up hopeless every day. You can play a part in bringing them freedom, fullness, and fruitfulness instead. Your gift ensures that we can continue to spread gospel hope! Donate now.
Donate Now