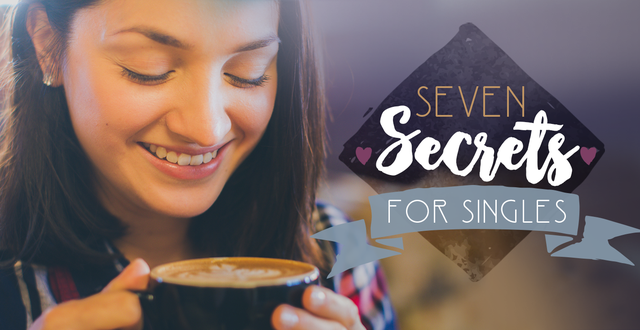 The Family of God
Leslie Basham: Here's Nancy Leigh DeMoss.
Nancy Leigh DeMoss: I think we need to be careful as singles that we don't develop all our relationships with other singles. We need relationships with the whole Body of Christ. They are different parts; they have different gifts, and Paul says that you need them, and they need you.
Leslie Basham: It's Monday, June 9; and this is Revive Our Hearts with Nancy Leigh DeMoss. We don't get to choose what family we're born into. But as we'll hear today, we can choose to support and associate with families. That's even true for singles. Here's Nancy, continuing in a series called "Seven Secrets for Singles."
Nancy Leigh DeMoss: We talked all last week, and again this week, we're looking at some of the choices that it's important that we make as single women, in particular. Some of these choices relate as well to married women. And even if you are not single, it's important that you understand God's perspective on singleness because you may be single again. Nine out of 10 women will be widowed. You may find yourself having to make these choices.
Some of you have daughters, and you have a responsibility as a mother to be training your daughters to think God's way as it relates to singleness and marriage. And then many of you will have the opportunity to mentor younger women.
What we're talking about is so countercultural, it goes against the grain of the way the world thinks, and the way that many in the Church think. And you have to be willing to swim upstream in order to live this way.
We talked about several choices, and I told you that, over the years, God has brought me to the place where I choose, first, to receive my singleness as a gift from God; to thank Him for it and not to demand that He give me the gift of marriage.
And I told you, second, that I choose--and I encouraged you to choose--to pursue intimacy with God; to be growing spiritually in your relationship with Him and to allow Him to meet your deepest needs.
And then a third choice, and this is one of those countercultural ones. I choose not to pursue marriage and not to pursue men; not to be the initiator in relationships with men but to be a responder, as God directs.
And then, number four, I choose not to be controlled by emotions and not to indulge those emotions in sinful ways; not to wallow in self-pity; not to give in to bitterness and anger, and not to fuel romantic or sexual desires and feelings, prior to marriage.
And then at the end of last week, we talked about the choice to be morally pure. I choose to be morally pure. And we said, "It's difficult in this world, but it really is possible by God's grace and so important to make that choice that, regardless of what anyone else does around me, I am choosing to be morally pure and trusting the Holy Spirit for the power to fulfill that commitment." By the way, let me say to you that there is joy and there is blessing in making that kind of choice.
Now today, I want to tell you about another choice that I've made and a choice I recommend to you. I think it's so very important and that is this: I choose, as a single woman, to function and serve within the Body of Christ; to be a part of a community of faith; to cultivate relationships within the family of God.
If you feel lonely, if you wrestle with a chronic, depressing sense of loneliness, I would say that chances are you've not yet discovered your place in the family of God. And you've not realized how much you need God's family and how much God's family, the Body of Christ, needs you.
If you're a daughter of God, He is your Father. That means we are sisters. That means we have brothers within that family. There are relationships within that family that are to be healthy and wholesome. And when we put ourselves within that Body, within that community of faith; and we cultivate relationships there, there's a great deal of blessing and joy to be had.
Now, I make this choice, not for the motivation of being loved but for the motivation of loving; of loving others. I'm not going to get plugged-in to the Body of Christ so I can find some people to love me.
That's the natural tendency, but the right and pure motive for getting plugged-in to the family of God, the Body of Christ, is so that I can have greater opportunity to love others. The motive is not to be a taker but to be a giver; not to get blessed but to be a blessing to others.
Paul wrote to the Corinthians, in chapters 12 through 14 of 1 Corinthians, about this whole matter of the Body of Christ. And he said, "You're a part of a body, whether you realize it or not, whether you accept it and appreciate it or not, you're one part."
You're not the whole Body. And neither is the singles' group in your church the whole Body. We don't need just other singles. And I think we need to be careful, as singles, that we don't develop all our relationships with other singles. We need relationships with the whole Body of Christ; with children; with elderly people; with married people.
We need relationships through all the Body of Christ. They are different parts; they have different gifts. And Paul says, "You need them and they need you. We need to be working consciously and intentionally at becoming a part of each other's lives."
One of the things that has been a huge blessing to me in 43 years of single life in ministry, with all of its ups and downs, has been learning to relate to families and looking for opportunities to get plugged-in to other people's families.
Now, this does several things: First of all, it has helped me to be more realistic in my notions about marriage and family because if you just hang around with other singles all the time, it's easy to fantasize about marriage and family and to think that it's all always wonderful.
And, you get around other families, once you really get to know them, and you find out--as we know, intellectually; but you find out for real--it's not all always wonderful. And, you get around people with pride and issues and struggles and frustrations and you just see real life.
But getting around families has provided me with a great opportunity to love and to serve and to bless others; to be a part of a Body. And as I bless others, as I give to those families, as I look for opportunities to minister to them and to meet their needs, I find that I get my needs met; not because that was what I was seeking but because when you bless others, you will get blessed.
Jesus said, "Give and it will be given unto you" (Luke 6:38). And you'll get more back than you ever dreamed of giving out.
I think this is one of the biggest antidotes to loneliness. Now, I have to say that it's not a cure for loneliness because all people struggle with loneliness, at times.
God made us with homesick hearts that will never be totally full and totally at home until we're in His presence in heaven. But I find that that loneliness is relieved a lot when I get plugged-in to other families.
Let me say to those of you who are married: "I would encourage you to be intentional about reaching out to those who are single. It's easier for you to add a place at your table than it is for the single person to have the whole family over to their place."
Now, singles, don't be afraid to do that. I'm telling you that I have learned creative ways to be hospitable in the most unbelievable circumstances. I lived in hotel rooms, traveling around the country for eight years, and I found ways to be hospitable in hotel rooms or in restaurants.
But don't be afraid as a single, if others don't reach out, to reach out to them. They probably just don't understand how meaningful that can be. And if they feel awkward about it, they will feel less so once you start to relax and include them in your life.
Get involved with their children. I got a precious package this past week from a bunch of little girls who live in Michigan. And I've been in Arkansas for several months, and they had drawn pictures and baked me cookies and sent this care package to me. These are 8 and 9 and-10-year-old girls I'd invested in years ago; going to their ball games; taking them out on dates; taking them shopping with me. They know they've got a friend.
Some of those kids have opened up. When they've been going through stretching times in their relationship with their parents or with the Lord, they've opened up their hearts. And I've been able to be an encouragement and a blessing to many of those kids in a way that supplements the direction their parents are giving, sometimes when the kids are having a hard time hearing it from their own parents.
Those children have now graduated from college, and they are walking with the Lord. And those parents have come back and said, "Thank you, thank you, thank you."
There are elderly people who need someone to listen. I went the other day to visit an elderly couple in my neighborhood. They needed encouragement. They needed someone to listen to them, and I didn't really do anything except provide an ear. But I was plugging-in to other people's lives. And I came away feeling, I am so blessed. I was so encouraged.
"Give and it will be given unto you." As you choose to function and serve within the Body of Christ, to cultivate relationships within the Body of Christ, you'll find that not only are you giving, not only are you being blessed but you're receiving. And you will be a recipient of blessings that God sends to you as a result.
Leslie Basham: That's Nancy Leigh DeMoss reminding us that the family of God can be a great resource and a blessing in our lives. We'll hear an example of that in just a minute.
If you appreciate the perspective you've heard today on singleness, why don't you contact us and ask for a copy of Nancy's booklet, Singled Out for Him? It includes a chapter on relating to families, and it will help you dig deeper into today's topic. It'll also give you biblical perspective on issues singles face, for instance, the need for security and the importance of moral purity.
You can get a copy of Singled Out for Him, for a suggested donation of $5. Just call us at 1-800-569-5959.  Or go to our Web site, ReviveOurHearts.com. Click where it says, "Order today's resources."
We'd love to hear your perspective on the things you've heard during our current series called, "Seven Secrets for Singles." You can write to us at Revive Our Hearts. Tomorrow, we'll hear how and why single women should maintain femininity.
Now, one of the single women listening with us has some thoughts about today's topic:
Single woman: I just want to agree totally with you about single women investing in families. I prayed for that, for at least a couple of years. And I was recently blessed with an incredible family that adopted me as their own.
I actually rent their garage apartment, and they have five boys. And it was a friend of mine that encouraged me to, sort of, seek out and pray for a godly family that would adopt me as their own. I didn't grow up in a godly home, and she had a spiritual family and the Lord just answered that prayer a couple of years ago.
I saw the realistic marriage and the realistic family, especially with five boys. You know? A lot goes on in a house with five boys. I saw the spats, you know, between the husband and the wife.
I'm learning. And I'm continuing to learn how to raise children. And this is preparing me for how to relate to my future husband; how to raise my own children when I have them.
Not only that, just being part of a family, it's just an incredible blessing. So I encourage all of the women here, if they don't have that in their lives, to really seek the Lord for that because it is a tremendous blessing.
Leslie Basham: Revive Our Hearts with Nancy Leigh DeMoss is a ministry partnership of Life Action Ministries.
*Offers available only during the broadcast of the podcast season.
Support the Revive Our Hearts Podcast
Darkness. Fear. Uncertainty. Women around the world wake up hopeless every day. You can play a part in bringing them freedom, fullness, and fruitfulness instead. Your gift ensures that we can continue to spread gospel hope! Donate now.
Donate Now