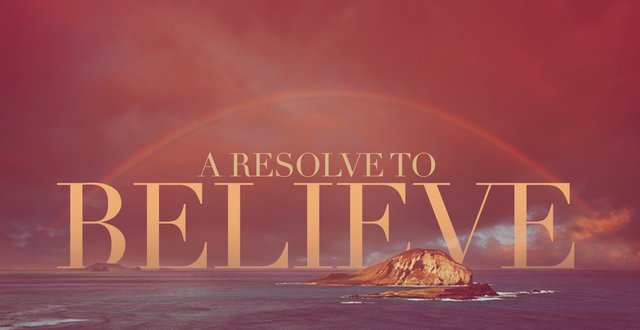 — Audio Player —
Saying No to Fear and His Buddies
Leslie Basham: When Karen Loritts became an empty nester, she entered a dark season. She had to tell herself this truth.
Karen Loritts: God says, "Submit. Surrender. Put aside that pride and that arrogance, just knowing everything. Resist the devil. Resist the temptation to have those pity parties all the time, to believe those fear buddies that you're nothing, that when your kids leave, your life ends.
Leslie: This is Revive Our Hearts with Nancy DeMoss Wolgemuth, co-author of True Woman 101, for Tuesday, August 13, 2019.
Nancy DeMoss Wolgemuth: What's the biggest fear you're facing today? You probably don't have to think long to come up with something, do you? I think fear is something all of us struggle with to one degree or another. Did you realize that fear could make you ineffective in doing what God's called you to do?
Our guest today is my longtime friend, Karen Loritts. She's going to show us how fear affects us. And we'll hear how fear brings other temptations along with it.
Karen is married to Pastor Crawford Loritts, and they have four children and lots of grandchildren. They live in Roswell, Georgia.
As you're about to hear, even pastor's wives can struggle with fear. Speaking at the very first True Woman Conference in 2008. I still remember what a significant impact it made on those of us who were at that event. I believe it is going to touch you in a fresh way today. Here's Karen Loritts.
Karen: If you have your Bibles, join me in James chapter 4. Please stand. James chapter 4, verses 7–10.
Submit therefore to God. Resist the devil, and he will flee from you. Draw near to God and he will draw near to you. Cleanse your hands, you sinners; and purify your hearts, you double-minded. Be miserable and mourn and weep; let your laughter be turned into mourning and your joy to gloom. Humble yourselves in the presence of the Lord, and He will exalt you.
Let's pray. Lord Jesus, I just want to share my heart. I want You to speak to us, because if You don't speak, then all that is said is in vain. Thank you, Father, for who You are. In Jesus' name, amen.
We have four children. And I knew that we were going to get to this day where our last one was about to enter high school. So I was going to be smart. I really pride myself on having my little act together—you know, dot my "i's" and cross my "t's". So she was going to go into high school.
I have all these friends that have gone through menopause and the empty nest. It was something sort of like a disease that was going to creep up on me. So I was now in my fifties. I was working through the menopause thing, and I was worried about would I survive the empty nest, which was four years off.
So I decided I was going to be smart. I was going to prepare myself. I knew that the way we did it when we were first married before kids was we were just lovey-dovey, just talked across the table about each other and did all those romantic things.
Then children happened, and you sort of have the conversation change a little bit. I knew when our last one would leave the nest, then I would have to find something else to talk about and be lovey-dovey and sit across the table and talk to Crawford. So I started to really nurture our relationship, because he's my best friend. I love that man!
I knew that when Holly would leave for school that it was just going to be the two of us. So I was working on it. So Holly graduates from high school. And those of you that have prepared your child to leave the nest, maybe to go to up to college or into the work force or into the military, you know you have to get things done.
So my job that summer after graduation was to work on her dorm. August the fourteenth came. We packed all my baby girl's stuff into Crawford's SUV. I mean, it was incredible stuff. We drove her down to Xavier University in New Orleans where she was going to be a pre-med student.
Everything was fine. We stayed there for a couple days. Then it was time for Crawford to put me back in the car and for me to leave and to leave my baby girl in New Orleans.
September was fine. I was just cleaning up stuff and rearranging her room now that she was gone. But ladies, on October the nineteenth—I'll never forget that day. I had prepared all along the way to be ready when my baby girl left, the last of our four children.
On October the nineteenth I was sitting in our bedroom at my chair next to my table, having my quiet time. I open up my Bible and I started reading, and I started sobbing. It was as though somebody had turned on a faucet. The next thing I knew, I had tear drops on my Bible. I couldn't figure out what was happening. I just remember, I said, "Lord, something is happening inside of me."
I felt this wave of fear well up in my belly, and all of a sudden this floodgate of tears came, and I couldn't figure out what it was. Was it my time of the month? Crawford was gone, but that was usual since we had been married, so it wasn't that. It seemed as though in that house that the walls of that house were talking to me. I was alone, and I was lonely.
I had this thought that I'm no longer a mother anymore. My biggest problem in life is I'm a worrier. I worry about worrying. That's one of my handicaps. Anybody here is like that? Yes—there's two of us. So I worry about worry. But the other thing that I have is fear. It was as though this garment of fear was cloaked around me.
Let me tell you some things about fear. Fear has a way of bringing its buddies. And so as I'm going through this thing that I'm going through—and it lasted for several days—I was really . . . I had what I call an emotional meltdown. For me to say that, I've been in ministry now—back then for thirty-some years. But for me to admit that I was having an emotional meltdown, it was an incredible indictment on me. I was having an emotional meltdown.
But I was cute enough and smart enough to know that I still had to pray. I still kept my speaking schedule. Crawford and I were finishing a book together on parenting. So I did all the right things, but I could not shake this whole attitude in my bosom that fear was gripping me. So I identified at least ten of my fear buddies. Let me just share ten of them. I promise you we're getting to James chapter 4.
Some of my fear buddies, I wrote them down. When fear would overtake me, fear would always bring its buddy called it distorts reality. Fear told me that you're no longer a mother. Who are you? That is ridiculous. But I felt as though my whole identity had just walked away on August the fourteenth down at somebody's school and no longer was I a mother, not to say that I had three adult married children.
Another thing that one of the fear buddies does, it victimizes the person. Fear absolutely beats you up. I remember just two weeks ago when I was sitting preparing this message for today sitting at my table looking out the window. All of a sudden this fear came over me again, and I was being victimized. I started weeping at the table saying, "Lord, what in the world am I going to say to those 6,000 women when I'm just scared to death to admit that I have fear." So fear victimizes a person.
Another thing about fear: Fear puts stress on the body, physically, emotionally, spiritually, blood pressure problems, stress.
Another thing about fear, it alienates the truth, even the truth that we know. God was still with me. I was still a mother, but fear told me that that was all a lie, that no longer was that true.
Another thing about fear: Fear immobilizes. It freezes; it cripples you.
Another thing about fear: Fear replaces faith. I forgot or didn't think about that perfect love casts out fear. But fear many times will replace the faith that we say that we have.
Fear disappoints. Fear takes more than it gives. It gives you nothing.
Fear make you afraid of success. I knew about failure and all of those things that drew me to failure, but I was afraid of moving forward.
Two more things: fear fills the heart with despair. You become hopeless and helpless.
And the last thing I identified was, fear destroys. Fear takes you and wants to walk away to a bottomless pit of hopelessness. It takes away your joy, your victory, your blessing.
So those were my fear buddies. But God wouldn't let me stay there.
When I was going through my emotional meltdown, there were times, ladies, that I didn't even want to get out of bed. I didn't want to tell Crawford because I have the type of husband—he loves me; he's my servant leader who wants to protect me—but he'd want to fix it.
When you are having a pity party, you want to be the guest of honor; you want to wear your own crown, and you want to have everything go your way. So I didn't tell him what was happening. "Nothing's wrong, Honey." So I had my own pity party.
But God wouldn't let me stay there. I knew I was in big trouble, that I needed to get out of that bed. I needed to really believe God and trust God with every single thing, every fiber of my being, because I didn't want to move.
So I got out of my bed; I went to the Bible. And of course, the way God is with His Word, He showed me several Scriptures. So let me share with you a couple Scriptures. And I promise you, we will get to James chapter 4.
A couple things about fear that I knew, I read about, but I had forgotten. Fear robs your memory. Several things: (jot it down) Psalm 27:1–3. Psalm 27 says, "The Lord is my light and my salvation." Question: "Whom shall I fear?"
Verse 3: "Though a host encamp against me,"—my fear buddies—"my heart will not fear. Though war arise against me, in [spite of] this, I shall be confident."
In Philippians 4 it says, "Be anxious for nothing, but by everything by prayer bring your fears to God" (v. 6 paraphrased).
Let me read Isaiah chapter 41, verse 10. I love this! God reminded me, He said, "Do not fear, for I am with you; do not anxiously look about you, for I am your God. I will strengthen you, surely I will help you. Surely I will uphold you with my righteous right hand."
And lastly, when the children of Israel were being led out of the wilderness when they got to the Red Sea, they were hemmed in by mountains on one side and the sea and the Egyptian army pursuing them from behind. Moses said to them in Exodus 14:14, "The Lord will fight for you. All you have to do is be still and stand still" (paraphrased).
So that's what I did. I said, "God, I'm going to shut my mouth. There is nothing that I can say. So Lord, I want to make a resolve." I had a great relationship. I was a great wife, but really, I was not a great woman because I was letting fear grip my heart and it was doing so much damage in my own life. I said, "God, enough is enough. No more will I allow fear to grip me and rob me of my joy and my blessing. So God, I want to resolve three things. God, I promise You that I won't embarrass You."
I promise I'm going to get to James chapter 4 and talk about that a little bit more.
The second thing I said was, "God, I won't embarrass my husband. I made a vow on May 22, 1971 that I would love, honor, obey in sickness and in health, for richer or for poorer. I made a vow to love that man. And Lord, I'm going to do that no matter hormones, PMS, empty nest. I'm going to love that man the way You want me to love him. Lord, help me to do that."
Next, I said, "Lord, I won't embarrass myself." I was born to an unwed teenage girl in the city of Philadelphia, called the concrete jungle. My mother had a brief affair with an older man and got pregnant with me and didn't want to marry him. So we had this journey throughout the years of being in and out of our grandparents' home, our auntie's home, because Mother was a single parent.
At the age of ten, I was practically raising my two brothers. All three of us have different fathers. We were in and out of family homes, and I was a lost puppy. I tried an attempted suicide. That didn't work. I was too afraid to swallow the pills that I had collected. I decided I was going to run away. It came time for me to run away and I was afraid of the dark, so I didn't run away. So God says, "You know what? I'm going to save this girl before she really hurts herself."
And so March of 1965, I heard a message, John 3:16. It was delivered by a man called Thurlow Spur and his group called The Spurlows. That was an old group. I remember coming into the youth meeting. There were 4,000 young people. You could always find seats on the front row. We were late because of a snow storm. I sat right on the front row. And when that man read John 3:16, it was as though he had put my name in those spaces.
When he asked for those who wanted to know how to know a loving God, how to know a God who gave His only Son for me . . . Now, I love my mother, but my mother never hugged me. She never told me that she loved me. But this man was telling me that the God of history had come down and died on a cross for a skinny, black girl in the city of Philadelphia. And I can know for sure that love was there and offered to me. I accepted Christ on that snowy day of March of 1965. So I became a new person, and that's the power of God.
And so, God, I'm not going to embarrass myself because I know too much about You. And instead of me listening to myself, I need to start talking to myself.
I started going into the bathroom and looking at that mirror and saying, "God, the only thing that I know is that You love me. I'm afraid right now. I don't know what's going to happen. I know that if You can raise a dead Jesus, You parted the Red Sea, then You can take any problems that I have—even this incredible sense of fear and emptiness and loneliness—and make me walk up. So I'm not going to embarrass You." But the top thing I said is, "God, I'm not going to embarrass You."  
So made the decision after going through all those days of the emotional meltdown that I was having, is that the spiritual health and strength of my marriage will tell the truth about the depth and spiritual health of my relationship with God. It's a vertical relationship with God that tells the truth about how I treat my husband, how I treat myself, how I treat others.
So now we get to James chapter 4. He led me there, and God said, "James chapter 4, Karen, holds the key. All you have to do is work it." So let me suggest to you out of those verses, James chapter 4, verses 7–10, six imperatives. And I'd like you if you're taking notes or if you mark in your Bible, to mark them.
The first imperative He says,
1) "Submit therefore to God." (v. 7)
I don't know about you, but I had to wave the flag and say, "God, I surrender. I submit to You. I'm not smart enough to pull this off." But it comes with a heart attitude that says, "God, I surrender to You," bending the knee.
As I was going through my emotional meltdown, I had so much pride that I couldn't even tell my best friends. I had this group of women that we've been best friends, pregnant together, potty training together, nursery school together, baby showers, weddings, and graduations—the whole gamut. Now we're grandmothers together—fourteen of us—I couldn't even tell them.
We were having our retreat, and I would just do the regular kinds of, "Everything's fine." God nailed me on that. He says, "Karen, you have to put everything out on the table." "Submit therefore to God." (James 4:7)
2) "Resist the devil." And he will do what, ladies? "He will flee" (v. 7).
It doesn't say he might flee. God says, "You resist the devil, and he will flee." You take your stand against the devil. You just say, "Devil, you know what?" as I was talking to myself, "no more am I going to become a victim of the enemy. I am a victor through Christ."
So you need to take a stand. You need to wear the armor of God and say, "God, I'll submit to You, but also I'm going to resist the enemy."
3) "Draw near to God." (v. 8)
I knew that. In the midst of my emotional meltdown, I was still having my quiet times. I have no idea where those prayers went. I have no idea even today what I was reading. They were empty words. Do you understand what I'm saying?
God says, "Submit. Surrender." Put aside that pride and that arrogance, just knowing everything. Resist the devil. Resist the temptation to have those pity parties all the time, to believe those fear buddies that you're nothing, that when your kids leave, your life ends, when your husband walks out on you.
God says, "Resist the devil. Draw near to Me." In that quiet time, those quiet moments, those prayer times, draw near to God and ask God to bring someone into your life that can pray with you and for you.
4)  "Cleanse your hands." (v. 8)
5)  "Purify your hearts." (v. 8)
Two things about this: Deal with sin in public and external, in cleansing your hands. First John 1:9—I understood about 1 John 1:9, but here was the deal. For many years, I was a bitter and angry woman. Now, verbally I wasn't angry, but bitter I was. And I was really bitter towards my mom.
My mom did a bad job. She could not give me what she did not have, but I could not forgive her. I remember we had moved from Pennsylvania down to Texas to be involved in church planting. I was sitting there just hashing through all the trash that had been involved in my life growing up and why my mother didn't raise me this way. Why am I struggling so hard as a believer to really grasp this thing about love and making that good commitment to God?
How come I wasn't feeling the presence of God in my life? I knew that it was because I was harboring bitterness and anger towards my mom.
Nancy: Karen Loritts has been sharing out of her heart about fear, bitterness and other destructive emotions that tempt us as women. Today's program is a bit of a cliffhanger and tomorrow we'll pick up that story from Karen.
She delivered that message at the very first True Woman Conference in Chicago. As we met at the conference in the fall of 2008, bad news about the economy was all over the headlines, and women were desperately needing to hear this honest account of fear and faith.
The headlines may be a little different today than they were back then, but I don't think Karen's is any less needed for our hearts today. So many women and families are still facing financial pressures. Or maybe the thing that's causing you to fear today relates to your relationships, to your family, or perhaps political, global pressures that you hear about in the news.
I hope that you'll be encouraged by what we're hearing from Karen today and tomorrow. And I hope you'll follow her example and choose to be a woman who draws her strength from the Lord.
When you donate to the ministry of Revive Our Hearts any amount this month, we want to encourage you by sending you a copy of a new book by Mary Kassian. It's called The Right Kind of Strong the subtitle is, Suprisingly Simple Habits of a Spiritually Strong Women. We live in an age where women are told they need to be powerful. Mary agrees, but she says we need to be sure it's the right kind of power, the right kind of strength. Mary walks phrase by phrase through a passage in 2 Timothy, where Paul warns Timothy to be on guard against wicked people who take advantage of weak women. This is a terrific and timely book for women living in our day and age.
Mary's book, The Right Kind of Strong, is our way of saying "thank you" when you support the ministry of Revive Our Hearts with a gift of any size this month. You can contact us with your donation either online or on the phone. If you'd like to do it online, just head to ReviveOurHearts.com. Click where you see "Donate." If you want to give us a call on the phone, the number to call is 1–800–569–5959. Either way, when you make your gift, let us know you're interested in Mary's book, The Right Kind of Strong, and we'll be sure to send you a copy. Again, thanks so much for your support!
Leslie: Thanks Nancy.
Everyone deals with tough relationships. But Karen Loritts says that everyone also can lean on the hope God provides.
Karen: I don't know what your issue is—whether it's with your husband, your children. You just see no hope. Can you believe me? There is hope. If God can save a little, black girl from the streets of Philadelphia—a woman that was involved in ministry that had an emotional meltdown, and He still loves me—what is it that He can't do?
Leslie: Karen will tell you more about that tomorrow. Please be back for Revive Our Hearts.
Revive Our Hearts with Nancy DeMoss Wolgemuth helps you fight fear with faith. It's an outreach of Life Action Ministries.
All Scripture is taken from the ESV unless otherwise noted.
*Offers available only during the broadcast of the podcast season.
Support the Revive Our Hearts Podcast
Darkness. Fear. Uncertainty. Women around the world wake up hopeless every day. You can play a part in bringing them freedom, fullness, and fruitfulness instead. Your gift ensures that we can continue to spread gospel hope! Donate now.
Donate Now