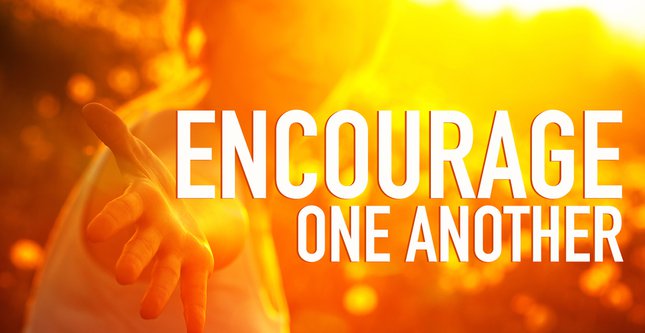 — Audio Player —
The Power of Encouraging Words
Leslie Basham: Have you ever taken on a task and immediately wished you hadn't? Ever been overwhelmed by the size of a job and your own feelings of inadequacy? Nancy has a suggestion.
Nancy Leigh DeMoss: Remember the Lord. Yes, the job is big. Yes, it's hard. Yes, we have enemies. But remember God. He's bigger. He's great. He's awesome. So don't be afraid of those puny, little enemies out there. Yes, they look huge, but they're not so big next to God.
Leslie: This is Revive Our Hearts with Nancy Leigh DeMoss for Thursday, January 31.
A little later on the program we'll hear from a women who felt very discouraged while serving as a nurse in Afghanistan.
Emma Jean: Not being surrounded with a Christian community was very difficult. I dressed like a member of the military. I wore a uniform. I did everything that a member of our military would do. I ate with them, slept with them, traveled with them, helicopters, everything. But to not be able to sit in church on Sunday morning and sing the hymns . . . I told my chaplain, "If there's one thing that I miss more than anything else, it's singing hymns."
Leslie: We'll find out what God used to encourage her. First, Nancy's wrapping up a series called, "Encouraging One Another."
Nancy: Proverbs chapter 12:25 tells us that "Anxiety in the heart of man causes depression, but a good word makes it glad." Do you know that our words can actually be a tonic, a medication, a healing power in someone else's life? Because you see, depression is ultimately a matter of the heart. It's heaviness in the heart. It's the heart being bowed down, and it's the result of some sort of anxiety that's internal.
It's not just a physical matter, though it may have physical symptoms that relate to it. But ultimately, it's a matter of the spirit and God says that our words can minister grace and gladness and help to discouraged or depressed hearts.
A good word can make a heavy heart or a depressed heart glad. Proverbs chapter 16:24 tells us "Pleasant words are like a honeycomb, sweetness to the soul and health to the bones." You say, "The bones, that's a physical part of your body." You're saying words can even help you physically.
You can't really separate your physical, emotional, and spiritual wellbeing. I mean, we are body, soul, and spirit. Your body doesn't exist without your soul and your spirit. So what affects one of those affects all parts. The Scripture says that our words can so minister pleasantness and grace and strength and courage and sweetness to the soul that even the health of our bodies is affected.
You know what it's like to have a heavy heart and to have your body feel the toll of what's going on in your spirit. Our words, if they're pleasant words, if they're encouraging words can be sweetness and health and strength.
I think of that verse in the Song of Solomon that's been a challenge to me many, many times where it says the bridegroom in that passage says to his bride, "Honey and milk are under your tongue" (Song 4:11). He's talking about the power of her words to encourage and to strengthen.
Honey will strengthen a person in weakness. If they take a little honey, it gives them some strength. Milk helps to mature bones that are immature or weak. And he's saying, "Your words have that power in my life to encourage, to strengthen, to build up my life in its weakness."
I often wonder as I speak (too often I wonder after I speak when I need to wonder before I speak), Are my words ministering as honey and milk to strengthen, to encourage those around me who are weak? 
And again, I can't emphasize enough the importance of this with the people we are closest to—the people who live inside the four walls of your own home—the people we work with day after day. That's where we tend to take such liberties and to say things that we would never say to a visitor or a guest or someone we were trying to impress. I'm not suggesting that we should be trying to impress one another. I'm just saying that we need to be sensitive to the power of our words—the power of our words to bring healing and strength and life and encouragement.
I want to give you two Old Testament illustrations of the power of words to strengthen and encourage. First of all in 2 Chronicles chapter 32, the context here is that Sennacherib who is the king of Assyria has invaded the nation of Judah. He has terrified the people with his threats.
So Hezekiah, who is the king of Judah, strengthens himself in the Lord. He fortifies the capital city. He builds up their defensive weaponry supply. And then verse 6 tells us in 2 Chronicles 32 that,
Hezekiah set military captains over the people, he gathered them together to him in the open square of the city gate, and he gave them encouragement saying, "Be strong and courageous; do not be afraid nor dismayed before the king of Assyria, nor before all the multitude that is with him; for there are more with us than with him." (vv. 6–7)
Now, if you just looked at the numbers of the armies, that wasn't true at all. The Assyrian army had, I think it was 185,000 troops, or something like that. The Israelites were far outnumbered, humanly speaking. But he's saying, "We have God with us. So we have far more with us than they have with them."
Verse 8 he says,
With him [the King of Assyria] is an arm of flesh; but with us is the Lord our God, to help us and to fight our battles. And the people were strengthened [they were encouraged, they were strongly supported] by the words of Hezekiah king of Judah.
Think of those times when your husband is really discouraged. Maybe he's just lost his job, maybe he's struggling with a situation at work. He's defeated, he's discouraged. What do you do at those times? When he feels overwhelmed or one of your children is feeling overwhelmed, do you come alongside and do your words just further tear them down or do your words strengthen them by saying, "Honey, God is with us, take courage"? Your words can speak, can breathe courage and strength into hearts of people who feel hopelessly overwhelmed.
Then we come into Nehemiah 4, and we see another illustration of the power of words to discourage or encourage. The context here is that Nehemiah is leading the people in rebuilding the walls of Jerusalem that have been torn down after years of the people being in exile. So verse 10, "The people in Judah said, 'The strength of the laborers is giving out, and there is so much rubbish that we cannot rebuild the wall'" (NIV).
The job was so big that the people were discouraged. And they told each other, "This job is too much. It's too big to handle." Think of yourself facing a task that you just say, It is bigger than I am. It may be just keeping your house clean. I know for some women that is an overwhelming task especially if you have little ones who are messing it up faster than you can clean it up. And you just feel there is so much rubble, we cannot rebuild, our strength is giving out. So sometimes just the size of the task can be daunting.
And then verse 11 we see there are enemies around them. And the "enemies said, 'Before they know it or see us, we will be right there among them and will kill them and put an end to the work.'" You know that those enemies were Sanballat and Tobiah. They were foreigners who didn't want to see the work of God progress. They came and spoke discouraging words and said, "We're going to put an end to this work." So they were outsiders.
Isn't this hard for us sometimes, the people that you're closest to, people that are part of your own family, your own church, they can speak discouraging words.
Verse 12: "The Jews who lived near them came and told us ten times over, 'Wherever you turn, they will attack us.'" I mean, these are the pessimists in the group. These are the people you do not need when you're trying to get something done for God. "All kids just rebel, and that's just the way it's going to be." Now as a mom, does that encourage you? No way, and we can be so discouraging to one another.
Then God brings Nehemiah to be an encourager, verse 13. He says,
I stationed some of the people behind the lowest points of the wall at the exposed places, posting them by families, with their swords, spears and bows. After I looked things over, I stood up and said to the nobles, the officials and the rest of the people, "Don't be afraid of them. [He spoke words of encouragement, words of faith.] Remember the Lord who is great and awesome, and fight for your families, your sons and your daughters, your wives and your homes." (vv. 14–15)
Encouraging words. Remember the Lord. Yes, the job is big. Yes, it's hard. Yes, we have enemies. But remember God. He's bigger. He's great. He's awesome. So don't be afraid of those puny, little enemies out there. Yes, they look huge. But they're not so big next to God. Fight! Do it!
How thankful I am in this ministry for the people who come alongside of me and they say, "Yes the job is big, but God is bigger. Go out there. Do it." They strengthen me with their words, as Nehemiah strengthened the Israelites with his words.
Verse 15 tells us, "When our enemies heard that we were aware of their plot and that God had frustrated it, we all returned to the wall, each to his own work" (NIV). What did God use? Encouraging words.
As I think about people who have encouraged me with their words and some of the ways that I have tried to encourage others with my words, several specific things come to mind. I just want to tick some of these off. You will think of other ways that you can use words to encourage, but just to prime the pump, let me give you some practical ways that we can use words to encourage.
I can break those into two categories. We can use verbal words or written words. We can encourage verbally with our spoken words or with words that we write to others. I have found that voicemail can be a real great means of encouraging people. I've had somebody call my voicemail and actually pray a prayer for me on that voicemail or speak words of encouragement. "I know you're recording for Revive Our Hearts today." I'll often get that kind of voicemail. "And I just want you to know that I'm thinking about you, that I'm praying for you."
The phone can be used to speak words of encouragement. I made a call not too long ago to a woman that I had never even met, but her husband works with one of our partner ministries and I knew that his dad was hospitalized with a very serious illness. He was having to be out of town caring for his dad. This wife had a newborn baby and a couple of little children in addition to the baby.
Her name just crossed my heart one day. I don't know her, but I picked up the phone and I said, "Carrie. I just want you to know that I've been thinking about you. I know that Eric is away and that this has got to be a stressful and difficult time. Your family is under a lot of pressure. I just wanted to call and tell you that I'm thinking about you. I want to pray for you." And then heard back later how God just knew what I had no way of knowing how much that very morning Carrie was in need of an encouraging word.
Written means of speaking words that encourage, words of gratitude, words of appreciation, words of affirmation, words of Scripture—I'm just so often strengthened by someone who just writes us, "I've been thinking about you today. I thank the Lord for you. I see this quality of Christ being developed in your life." I may not see that quality in my own life, but I'm encouraged to want to see it as people affirm the work of God in my life.
I try to use written communication in this way—birthdays and anniversaries—and I spend a lot of time on this every month. It's just one way that I can be an encourager to send birthday cards and to just write a little note of expressing my prayer for that person for the next year. Sending anniversary cards, I want to say, "Thank you for modeling the covenant love of Christ." I want to encourage that couple in their pilgrimage and in their marriage to be faithful. So you can do that with cards, with thank you notes.
Of course with email. I got an email from one of my precious praying friends this past week. She said, "My dear friend. It's 2 a.m. in the morning and you are heavy on my heart and in my prayers. Because you are on the front lines, I just wanted you to know you have someone lifting your arms up in the battle and that the midnight oil has been burning for you in prayers while you sleep because you are a precious friend and you are precious in the sight of the Lord. Love, prayers and blessings, Susan." I didn't get that till the next day. But even now I think about that friend Susan and my heart is encouraged and strengthened in the Lord. There is such power through the written word.
I think of my friends, Jim and Jean Warren, who have been real encouragers to me in this ministry. They sent me not too long ago this piece that they generated off a color printer off their computer in an acrylic frame that sits on my desk. It has just some Scriptures on it. "Those who look to Him are radiant. Their faces are never covered with shame. The angel of the Lord encamps round about those who fear Him and He delivers them. Taste and see that the Lord is good." Verses from Psalm 34. Then they just added to that a personal note of encouragement and expression of their gratitude for my life and signed it, "Love, from Jim and Jean." That's a word of encouragement that has really ministered to my heart.
I received an email not too long ago from a friend that beautifully illustrates the power of written encouragement and of prayers to encourage. This man is in ministry, and he wrote this to his praying friends. He says,
Recently I sent out an email and asked those who felt led to do so, to send a card or Scripture to encourage my mother. [His eighty-five year old mother, at the time, was hospitalized with a lot of physical problems and also some severe depression.] So many of you wrote to her. Let me share the power of what happened through your cards.
My mom was in deep, clinical depression. She began medical treatment and the cards began to come in. The recurring messages written in almost every card were, "God loves you, and we are praying for you." She would be sitting in a room of people and a group therapy session and come out with the words, "God loves me." Or I would just be visiting her and her eyes would twinkle and she would say, "God loves me" with feeling.
I would reply, "Yes, Mom, God does love you."
She would say, "And he loves you, too, Al. Don't ever forget it."
So yesterday, my wife and I went to the hospital and picked up Mom to take her back to her familiar place in an assisted living center. As we rode home, her attitude was so positive and she was so full of happiness. Her first action upon entering the lobby of the home was to make her way over to the piano and play a hymn of praise to the Lord. What a blessing. The change in her in one week is truly a miracle. There is not any possible explanation for it but the faithfulness of God to a little lady who many were lifting to the throne of grace.
I read through the cards that she received as I was helping her get unpacked from her time in the hospital. At the bottom of each of them, Mom had re-written out the message of each card. In her shaky handwriting it said over and over, "God loves me." Thank you for allowing the Lord to use you as a channel of His love.
Leslie: That's Nancy Leigh DeMoss wrapping up a series called, "Encouraging One Another." To get a copy of the entire series on CD, visit ReviveOurHearts.com.
Imagine being thousands of miles from home, away from your family in a country known for danger and conflict. You would need some serious encouragement. A woman named Emma Jean was in this situation. She told Nancy about the way God encouraged her.
Emma Jean: For me personally, not being surrounded with a Christian community was very difficult. I dressed like a member of the military. I wore a uniform. I did everything that a member of our military would do. I ate with them, slept with them, traveled with them, helicopters, everything. But to not be able to sit in church on Sunday morning and sing the hymns . . . I told my chaplain, "If there's one thing that I miss more than anything else, it's singing hymns."
I spent Christmas Eve with not one Christmas carol except a group of us gathered in a tent on Christmas Eve and we sang the traditional carols. So listening to Revive Our Hearts was the "food" that I ate while I was there. It was my sustenance. It was worth those seven hours of waiting for that podcast to download so that I could put on my head phones, open my Bible, and eat for the day.
While I was in Afghanistan listening to the podcasts, I also became a ministry partner because I thought, "I'm eating. By helping the ministry, I know that all over the world there are people who need God's Word—who need the growth to become the women that God wants us to be."
It's very difficult on a relationship to have that distance. My first deployment of seventeen months and the second one seven months, I have a husband who not only stayed home while I went to a combat zone, but he stayed home and took care of my disabled brother who lives with us.
Nancy was actually teaching through the 30-Days of Encouraging Your Mate. I thought, "Oh, what a blessing my mate is." I decided that I would do that 30-day encouragement. It's much easier to be encouraging when you're in Afghanistan and your spouse is in Wisconsin.
Nancy: How did you do it?
Emma Jean: Emails. I had email access. I wrote letters. Then depending on what job I was at and what the bandwidth was, occasionally I could Skype. So those were the days! Sometimes it was as simple as not saying anything negative, because I was tired. I was working at least fourteen hour days, sometimes sixteen and sleeping in tents, so you get tired. We, as women, know that when you're tired, you say things that you shouldn't say. So sometimes that encouragement was just not saying anything unkind for the day.
Nancy: Military life can be so hard on marriages, just being separated geographically. As you look back, do you think that husband encouragement challenge had a positive role in keeping your marriage in tact while you had that long separation?
Emma Jean: Yes. Yes. It did. Without God's grace, marriages just struggle. Even with God, with Christ as the third cord in that relationship, we still have to nurture those relationships. That encouragement was important for my husband. It was a turnabout because my husband is a Viet Nam veteran. He had served twenty-some years in the Navy, and so suddenly he's the one staying home and I'm the one deploying. So it was kind of different; it showed him the other side of the coin.
I went to deployment center to get ready to deploy. I'd been gone about seven hours. I called home, and he said, "The pump has gone out."
So I said, "Welcome to my world."
I have often said, "I was deployed. The Army sent me to Afghanistan for one reason, but God sent me for another reason." I'm older—a lot older, in fact, than most of the men and women serving in our military. It gives a whole new perspective to "Your Grandma Wears Combat Boots." I did. I was old enough to be the grandma of lots of those young men and women.
Because I was a Department of Army civilian, because I was female, and because I was older, a lot of those young men and women let down that guard—that veneer that they necessarily have to wear in a combat zone.
I can remember sitting in the gravel waiting for a helicopter chatting with a young man who was on his way home on emergency leave having just found out that his young wife of just a few months before he deployed had cleaned out his bank account and run off with his best friend. God just, I think, orchestrated that interaction so that we could talk about who it is that you can always trust, who never changes, who is always there for us, and that's Jesus Christ.
Leslie: As you get older, are you becoming more and more Christlike? Tomorrow, our guest, Evelyn Christenson describes grace for aging. Please be back for Revive Our Hearts. 
Revive Our Hearts with Nancy Leigh DeMoss is a ministry outreach of Life Action Ministries.
*Offers available only during the broadcast of the podcast season.
Support the Revive Our Hearts Podcast
Darkness. Fear. Uncertainty. Women around the world wake up hopeless every day. You can play a part in bringing them freedom, fullness, and fruitfulness instead. Your gift ensures that we can continue to spread gospel hope! Donate now.
Donate Now